The colder weather has officially settled in so here are the M2woman beauty spot product picks that will help your skin thrive.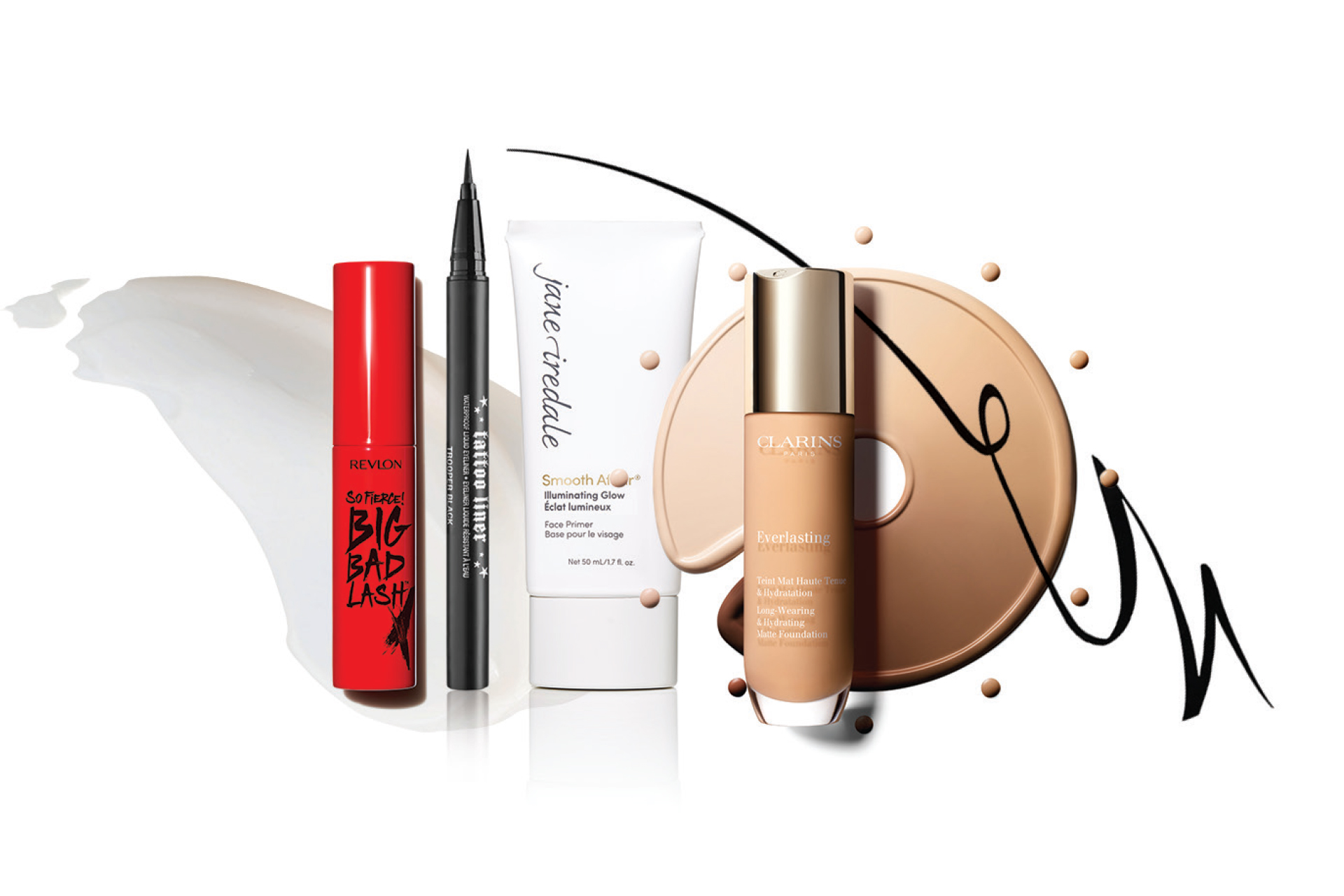 Full Strength
Turtlenecks, hoodies, scarves and beanies – makeup transfer is always a headache in winter. For makeup with hold, Jane Iredale Smooth Affair Illuminating Glow Face Primer, $106, minimises pores and helps emit a glow without unwanted shine. Follow with the latest from Clarins– combining organic oat sugars and bamboo powder, Everlasting Long-Wearing Foundation, $68, is a soft-focus matte formula that's incredibly lightweight but full coverage with zero transfer. KVD BeautyTattoo Liner Liquid Eyeliner, $38, is an award-winner for a reason. Waterproof with a flexible brush tip, precise application is made easy. New to the scene, Revlonbrings us the So Fierce Big Bad Lash Mascara, $27, a revolutionary new formula that applies effortlessly without clumping, smudging, flaking and also tints the lashes over the course of seven days so you can sport bold lashes sans makeup.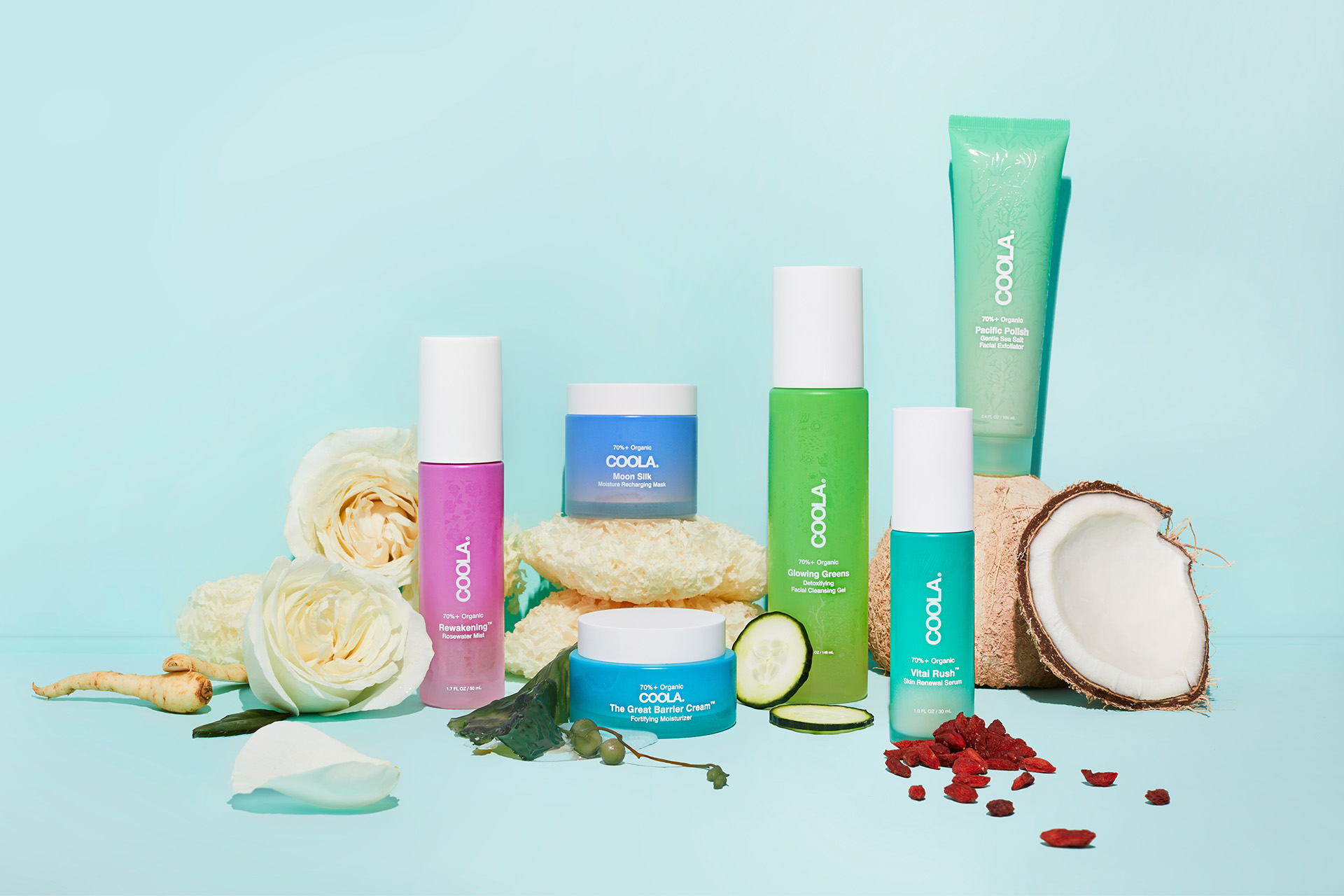 Cool to be Clean
The most covetable SPF brand, COOLA, has launched a line of six responsible and sustainable skincare products that all the women of Herne Bay will be running for. Its skin nurturing formulas consist of 70%+ certified organic ingredients such as seaweed, papaya, goji berry, camu camu, moringa, blue algae, ginseng, snow mushroom and kakadu plum. The range focuses on protecting the skin's barrier against environmental aggressors, including blue light, which is something we are constantly exposed to in modern society.
COOLA Glowing Greens Detoxifying Facial Cleansing Gel, $65; Pacific Polish Gentle Sea Salt Facial Exfoliator, $69; Vital Rush Skin Renewal Serum, $99; The Great Barrier Cream Fortifying Moisturiser, $95; Rewakening Rosewater Mist Face Spray, $69; Moon Silk Moisture Recharging Mask, $89.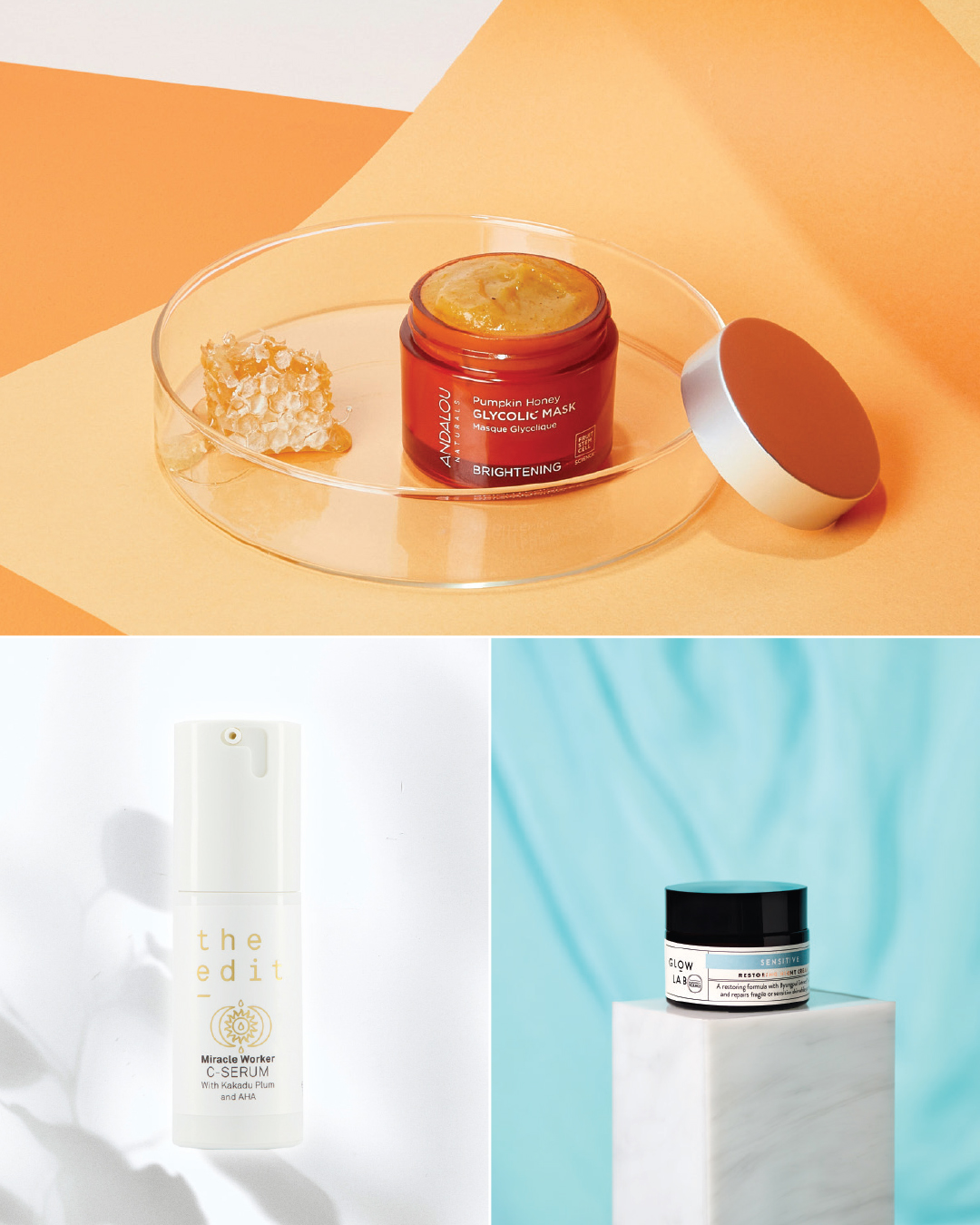 From the Flesh of Fruit
Dedicated to conscientious consumers, here is a line up of effective science backed skincare brands that do not compromise on ethics. Andalou Naturals uses potent bioactive fruit stem cells extracted from apple, grape, swiss alpine rose, argan tree kernel and hemp to create an affordable line that is 98% naturally derived. Their best-selling Brightening Honey Pumpkin Glycolic Mask, $27.99, blends manuka honey and beta carotene-rich pumpkin to slough away dead skin cells for smooth skin texture and tone. For an exfoliating and brightening serum to use in the winter months, The Edit Cosmetics Miracle Worker C-Serum, $140, includes AHA, collagen, hyaluronic acid and kakadu plum to brighten and firm the skin. For the sensitive skin types, GlowLabSensitive Restoring Night Cream, $23, is packed with anti-inflammatory ingredients such as ginger root, licorice and gotu kola to drastically improve redness and soothe irritated skin.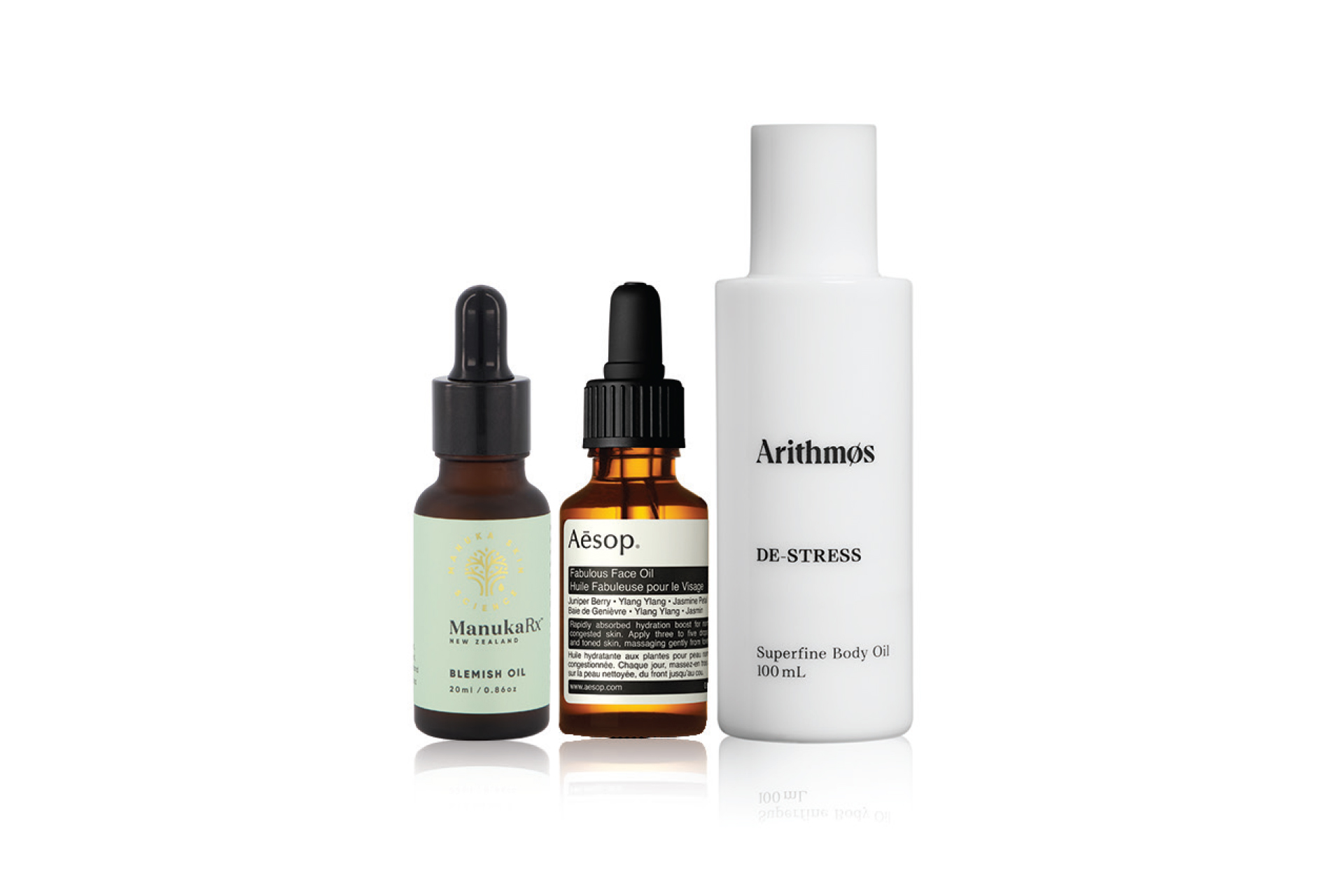 Natural Sealant
For those who suffer from dry skin, oils are the best way to seal in moisture and reduce trans-epidermal water loss. ManukaRxuses East Cape manuka essential oil in their skincare line due to it being 1000x more potent than manuka honey. A powerful antiageing, antibacterial and anti-inflammatory, Blemish Oil, $41.95, tackles all stages of acne effectively with its blend of manuka, frankincense, turmeric and lemon oils. For a lightweight hydration boost, a herbaceous mix of juniper berry, ylang ylang and jasmine petal come together in the popular AesopFabulous Face Oil, $71. Adored by celebrities, Australian brand Arithmosis an olfactory haven. Hand-blended in micro-batches, the De-Stress Superfine Body Oil, $72, is a luxurious blend of camellia seed, jojoba and rosehip oil with cedarwood and sandalwood to lend its aromatherapeutic properties.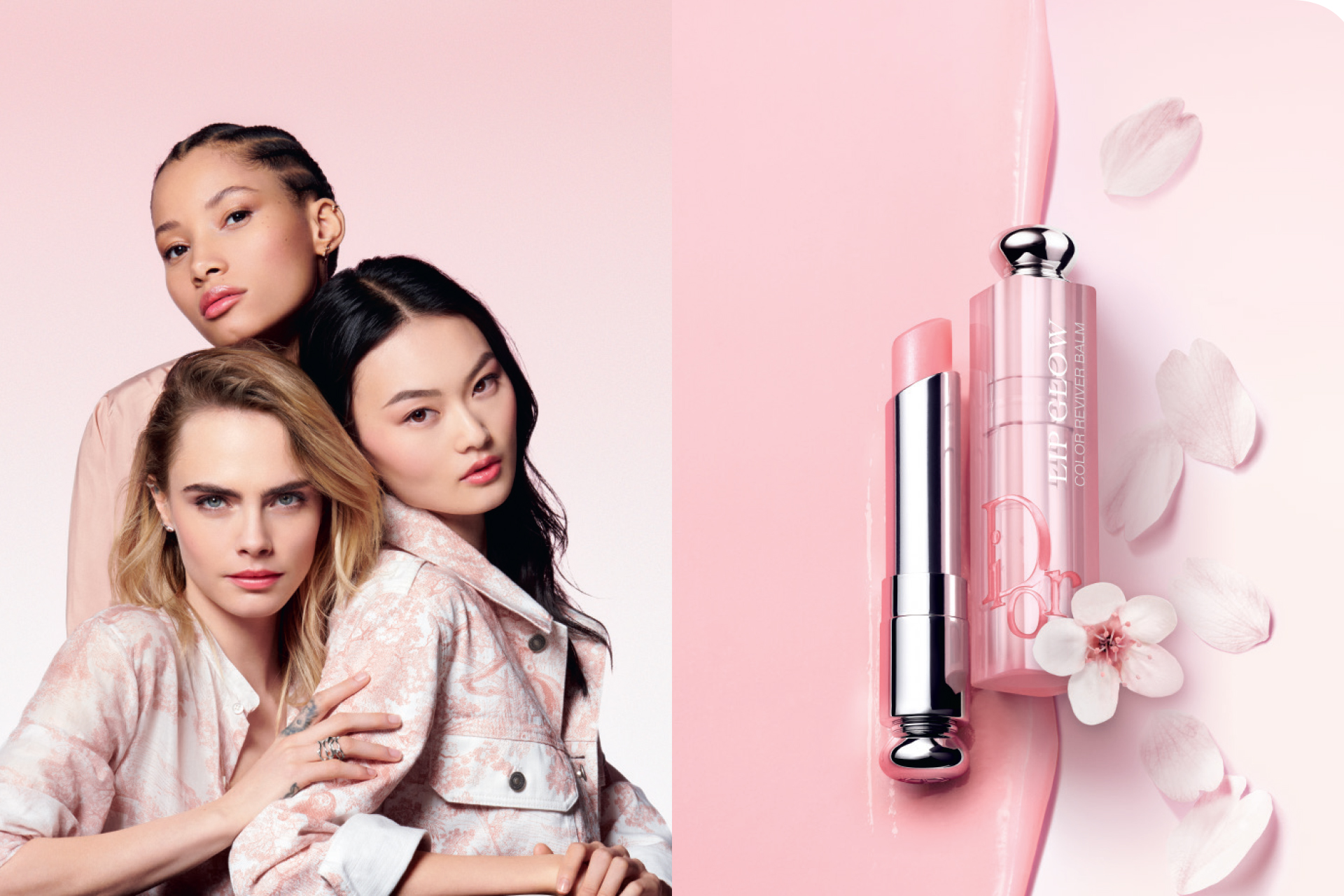 The Natural Way
The iconic DiorLip Glow, $63, has once again reinvented itself. This time, it has launched with a formula that is 97% natural origin, enriched with cherry oil to strengthen the skin's barrier function. The glow-to lip balm for a natural look, Lip Glow melts onto the skin and emits a subtle shine that is so French chic.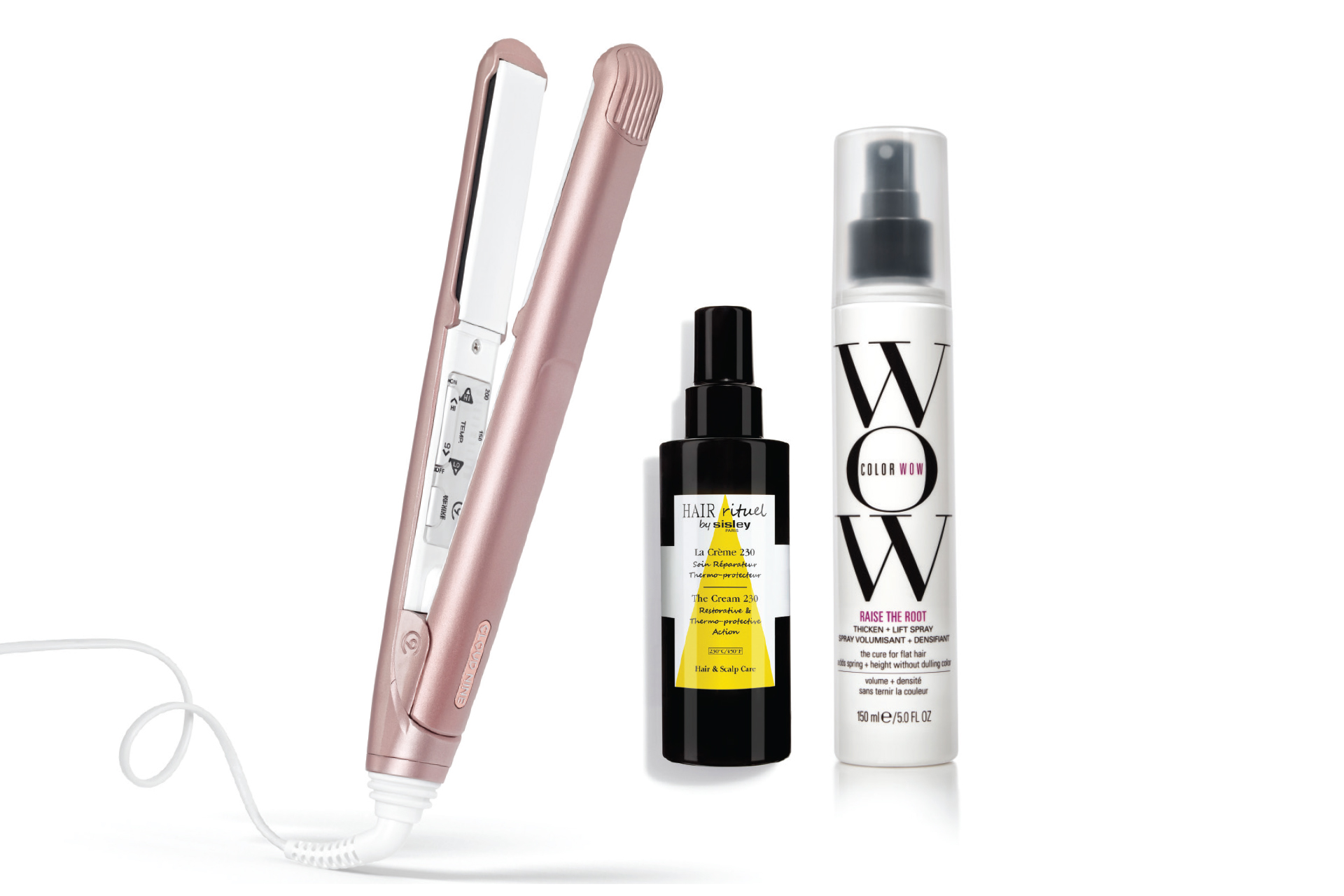 Locks of Luxury
The latest in hair innovation is truly impressive. Providing thermal protection for heat-styling tools, Hair Rituel by SisleyLa Crème 230, $135, is enriched with botanical oils and cotton proteins to strengthen the strands' structure. To add lush volume, Color WowRaise the Root Thicken & Lift Spray, $54, cures flatness and delivers long-lasting lift, body and fullness with a barely-there feel to provide malleability. The most exciting launch of all is the Cloud Nine Original Iron Pro, $545, which features predictive heat and colour protection technology for stronger hair with a shinier finish.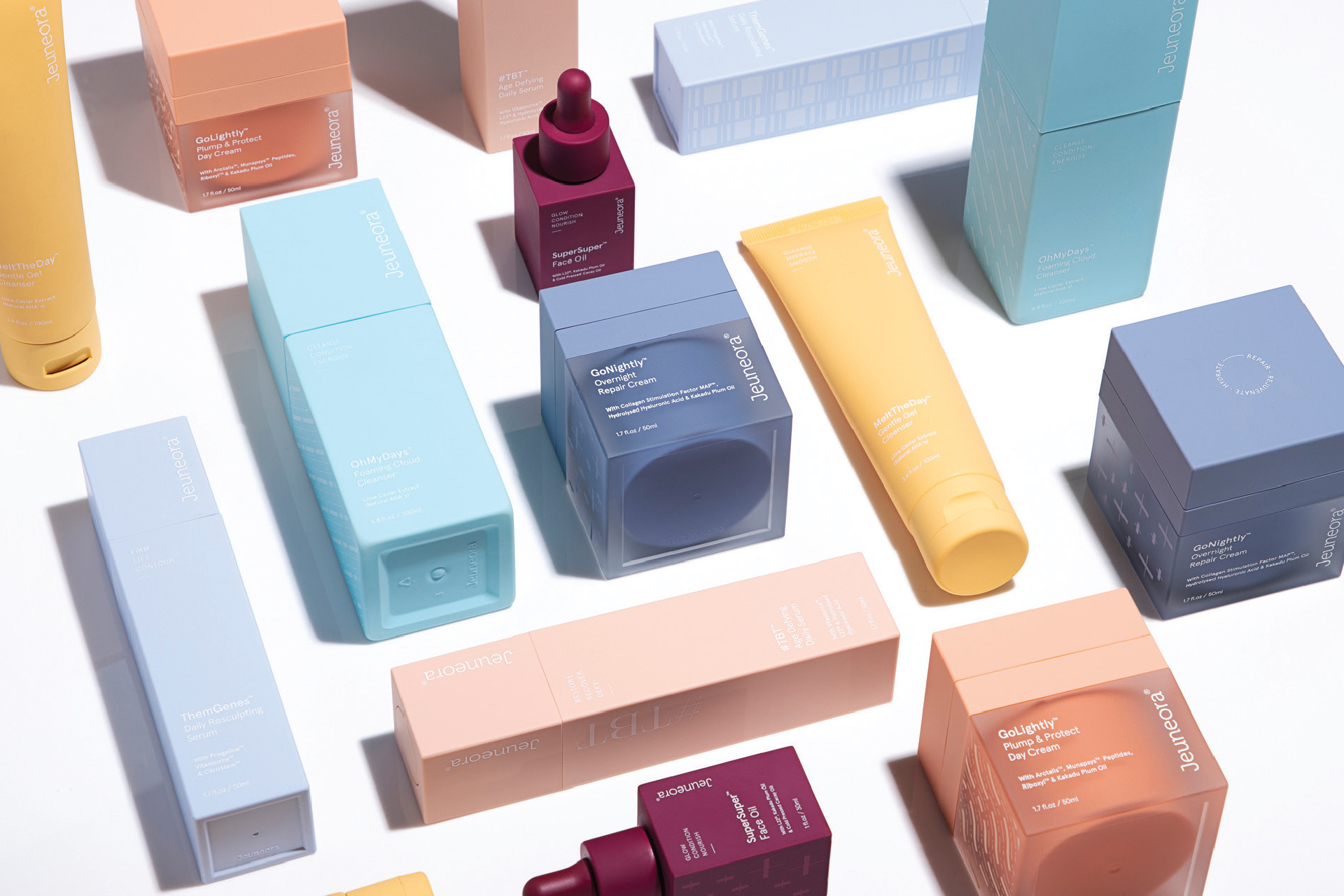 Lucky Seven
Following two years of product development, Kiwi wellness brand Jeuneorahas launched a line of results-driven vegan-friendly skincare that puts efficacy and sensorial experience at the forefront. Housed in block colour cuboid packaging, their science-backed formulas are of 90% natural origin, combining ingredients such as caviar lime, kakadu plum, baicalin, cacay and passionfruit seed for effective anti-ageing.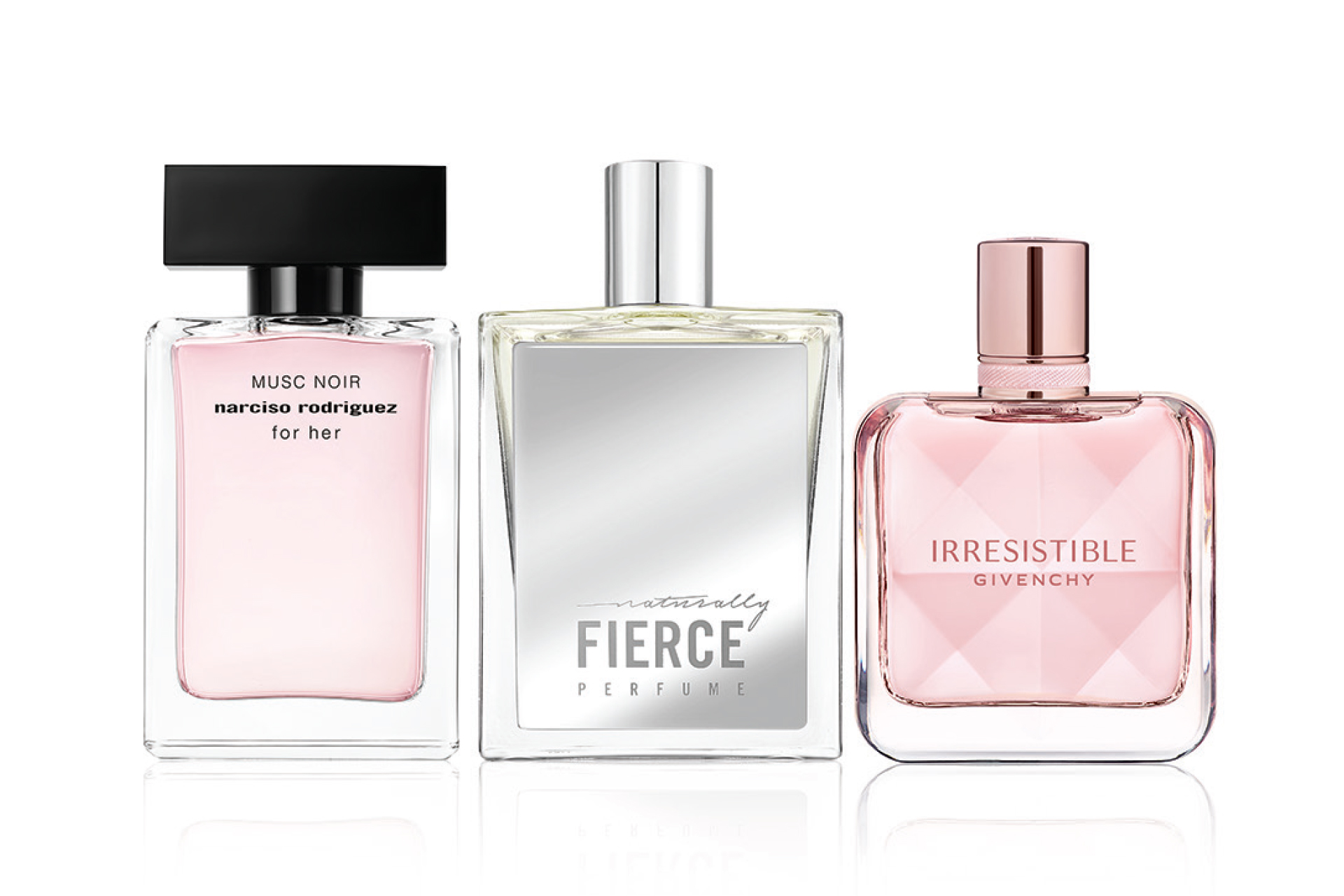 Dark Night
Winter calls for deep, bold and broody vibes. Juicy plum opens into a heart of addictive heliotrope and a sensual base of leather suede in Narciso RodriguezMusc Noir, EDP, 50ml, $173, for a highly intoxicating and sensual fragrance to set the tone for the night. Abercrombie & Fitch Naturally Fierce, EDP, 100ml, $89, has a creamy base of sandalwood and vetiver, dressed with sweet orange blossom, plumeria and coconut for a floral woody scent. If you're a fan of the magnetic rose, GivenchyIrresistible, EDT, 50ml, $145, is a powdery blend with fruity opening notes of blackcurrant and a lingering sillage of cedarwood.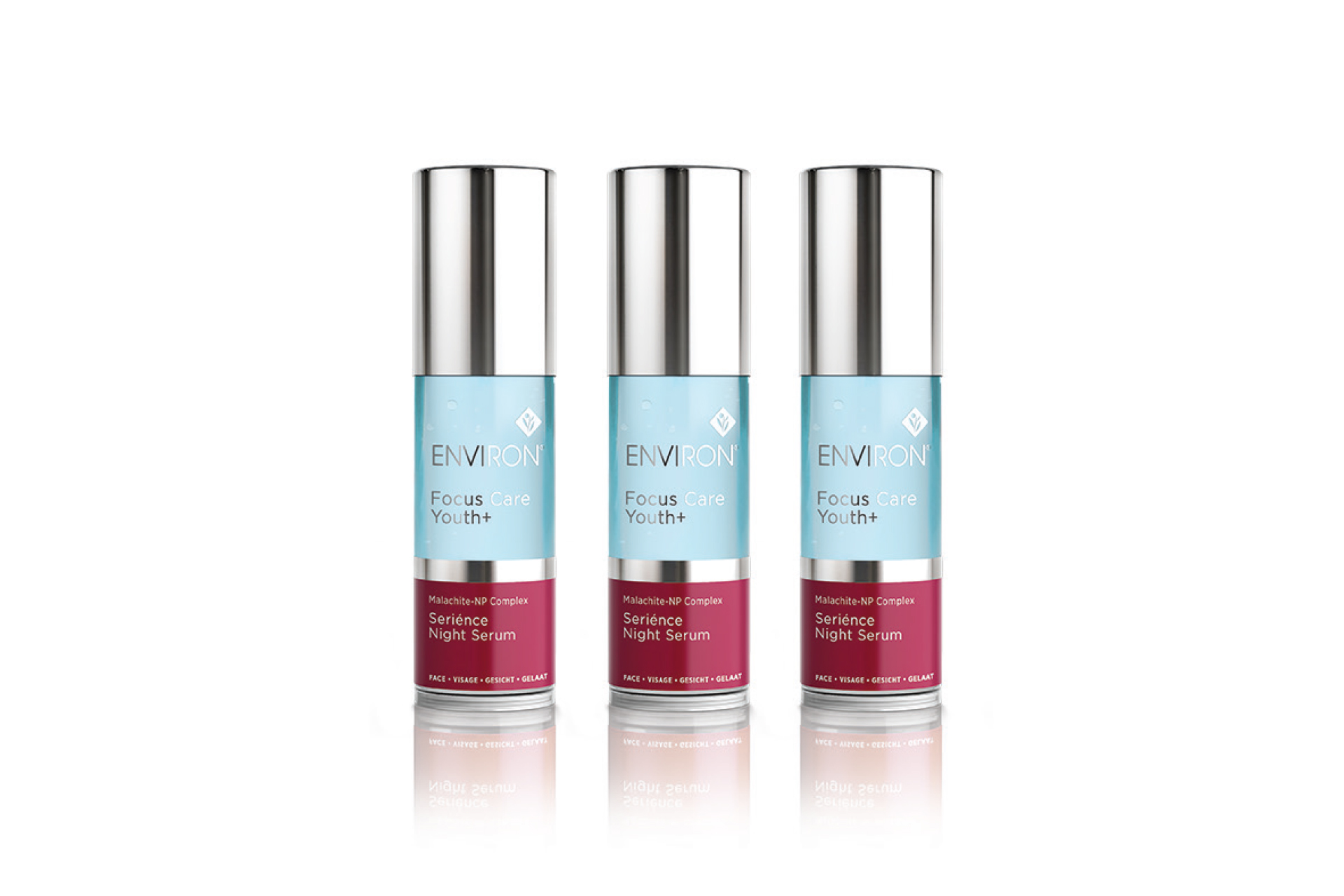 Nocturnal Reset
Environhas developed a first of its kind overnight booster to work with the lifestyle of women in modern times, dedicated to targeting the negative long-term effects of internal and external stressors. Our skin cells produce cortisol when overloaded with stress and over time, compromises the immunity of our skin barrier causing the dull and fatigued look with deeper lines through loss of elasticity. Focus Care Youth+ Serience Night Serum, $151, includes antioxidant-rich malachite extract and calming neuropeptides from wild indigo seed to boost immunity and relax expression muscles. Available from August.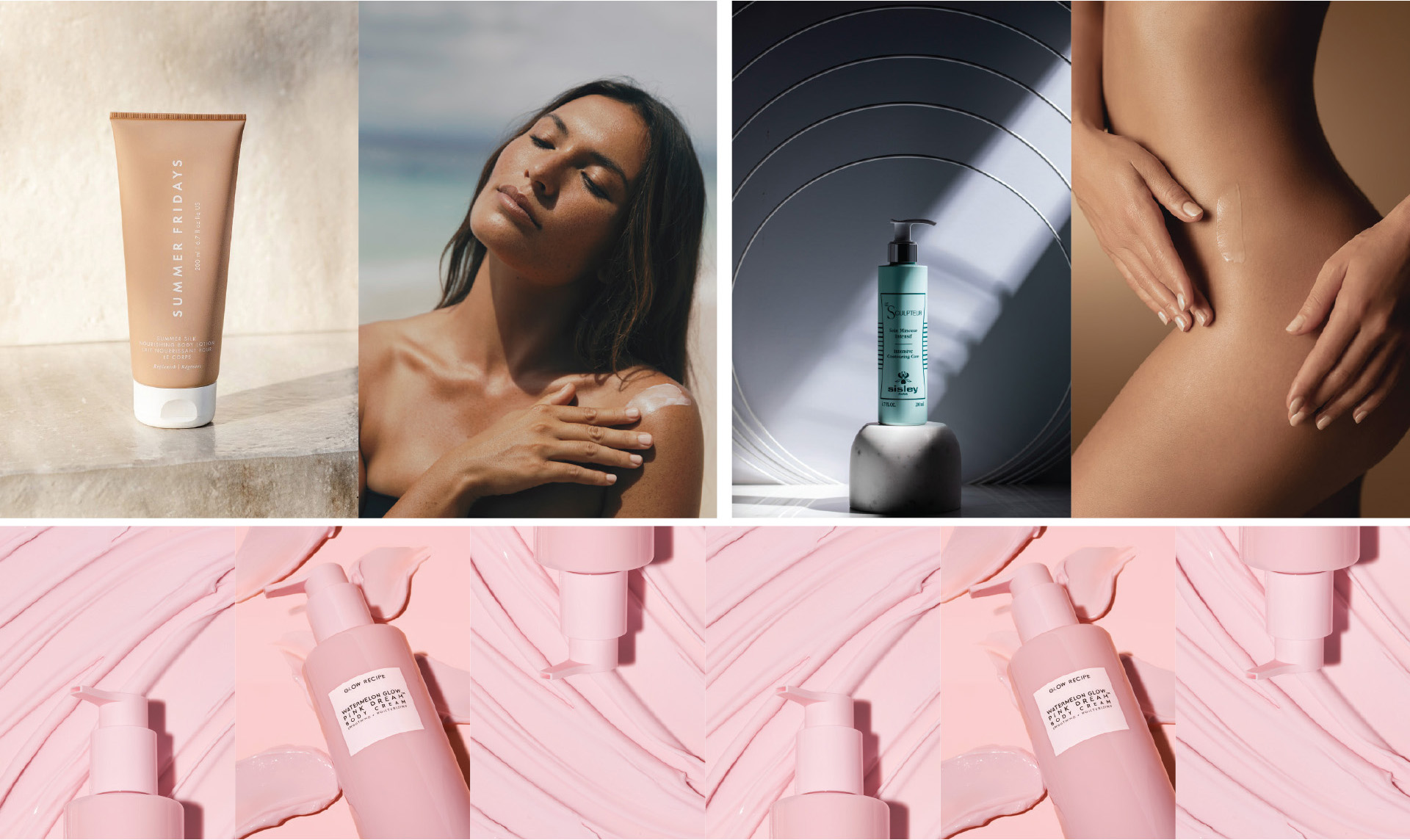 Limb Love
While most of us are attentive towards our facial skincare routine, we often neglect it for our body. Treating yourself from head to toe is in vogue like never before and there's been a recent influx of luxurious body care products that are incredibly covetable. Summer FridaysSummer Skin Nourishing Body Lotion, $44, is an emollient rich formula with grapeseed, argan, linseed and rosehip oil to nourish the skin and leave it powder-smooth.
To work on texture, Glow Recipe Watermelon Glow Pink Dream Body Cream, $48, includes hibiscus AHA, watermelon seed butter and hyaluronic acid to inject antioxidants and inject moisture into dry, rough skin.
To refine the silhouette, Sisleyhas been working on a patented innovation with the University of Paris for seven years to create Le Sculpteur, $320; high-intensity contouring care to reduce the appearance of dimples.
Top image: Clarins