Your Autumn Beauty Spot
Velvet Kisses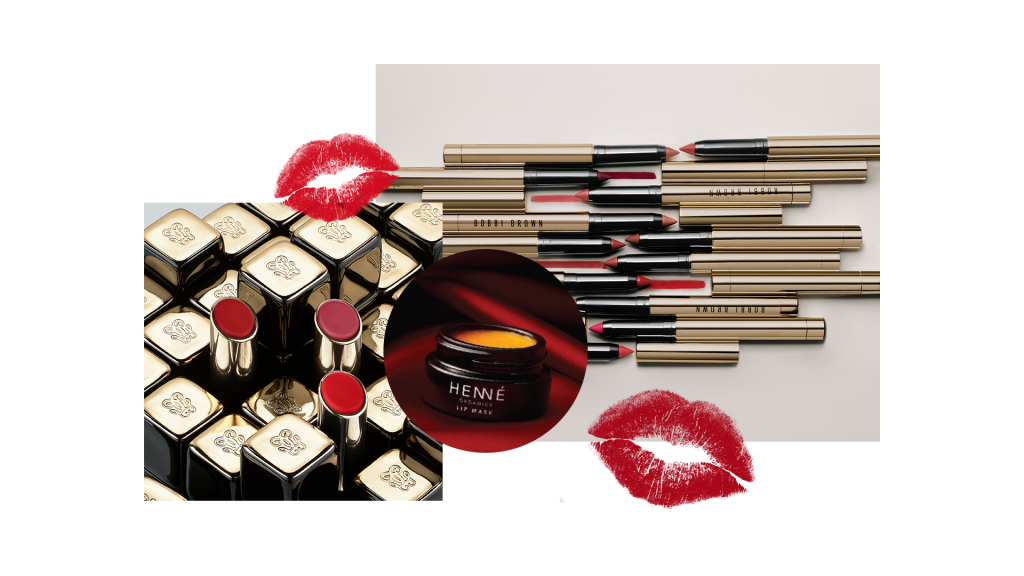 Matte is back – but only for the lips. As the first step, use a treatment like Henné Organics Lip Mask, $69, to soften soothe and deeply moisturise the lips. GuerlainKissKiss Tender Matte Lipstick, $63, uses shea butter and hyaluronic acid to keep lips nourished and hydrated to balance the mattifying powders for comfortable wearability – perfect for the blurred lip look. If precise shaping is what you're after, Bobbi Brown Luxe Defining Lipstick, $64, delivers an emollient-rich formula with high-impact pigments in a tapered bullet tip to accentuate the lips.
Fortifying Films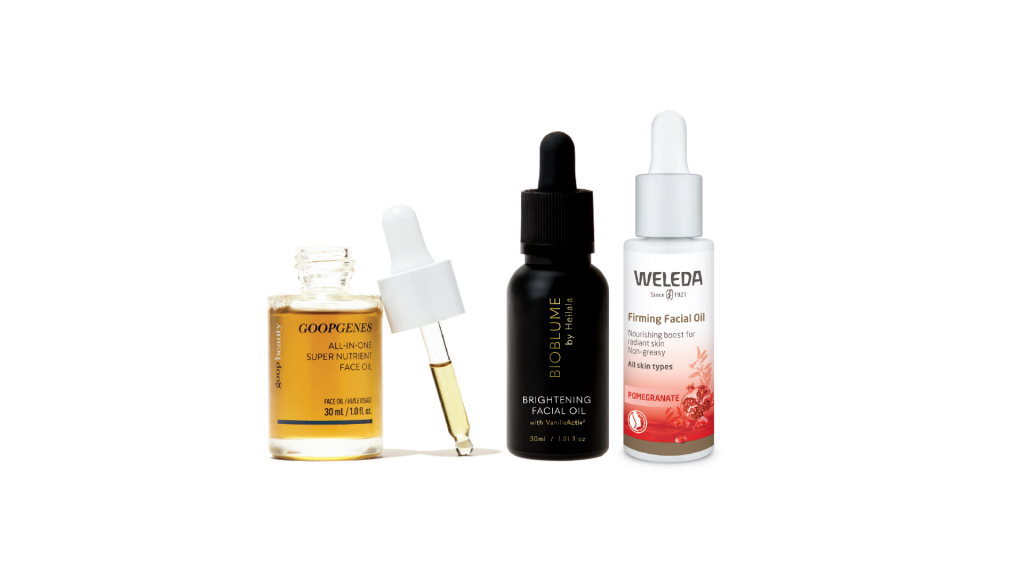 For those with dry skin, supercharged face oils will be a winter staple to prevent trans-epidermal water loss. Recently launched into Mecca is the highly coveted goopbeautyGOOPGENES All-in-One Super Nutrient Face Oil, $187. Lauded by Hollywood celebrities, this botanical elixir is packed with vitamins A and C to firm, smooth and nourish the skin. Heilala, the world's most awarded vanilla brand, has launched its first beauty product after four years in the making. Bioblume, $110, harnesses the anti-aging properties of their vanilla beans, bakuchiol, kakadu plum and rosehip to stimulate cell renewal. For a lightweight day oil, WeledaPomegranate Firming Facial Oil, $48.90, invigorates fatigued skin and can be blended with your moisturiser for an antioxidant injection.
Body Lovin'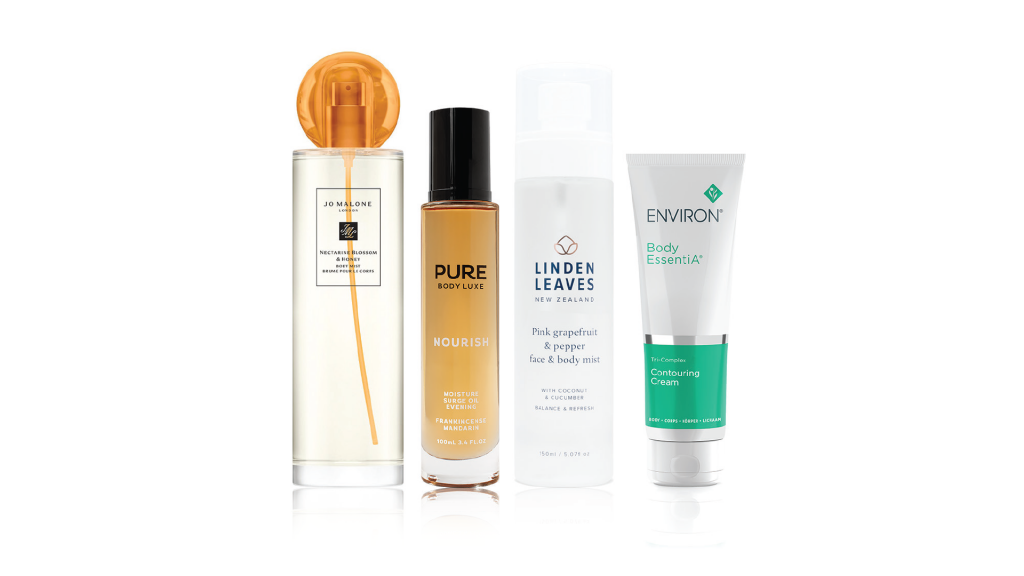 We can't go on a Euro summer holiday quite yet, but we can always bring a slice of the islands into our home. Instantly reminding you of juicy, succulent summer stone fruits is a fruity floral fragrance, Jo Malone Nectarine Blossom & Honey Body Mist, $100. To keep your skin hydrated while the heat pump is blasting, Linden Leaves Pink Grapefruit Face & Body Mist, $34.99, is a hyaluronic acid and aloe vera inclusive formula to keep in your handbag. For those with uneven skin texture, dimples and lax skin, the EnvironBody EssentiA Contouring Cream, $89, smoothes, tones and firms up the jawline, upper arms, abdomen, buttocks, thighs and knees. Intoxicating yet uplifting, PureNourish Moisturising Face & Body Oil, $89, is an aromatherapeutic skin-loving evening oil to finish the day with.
Power Up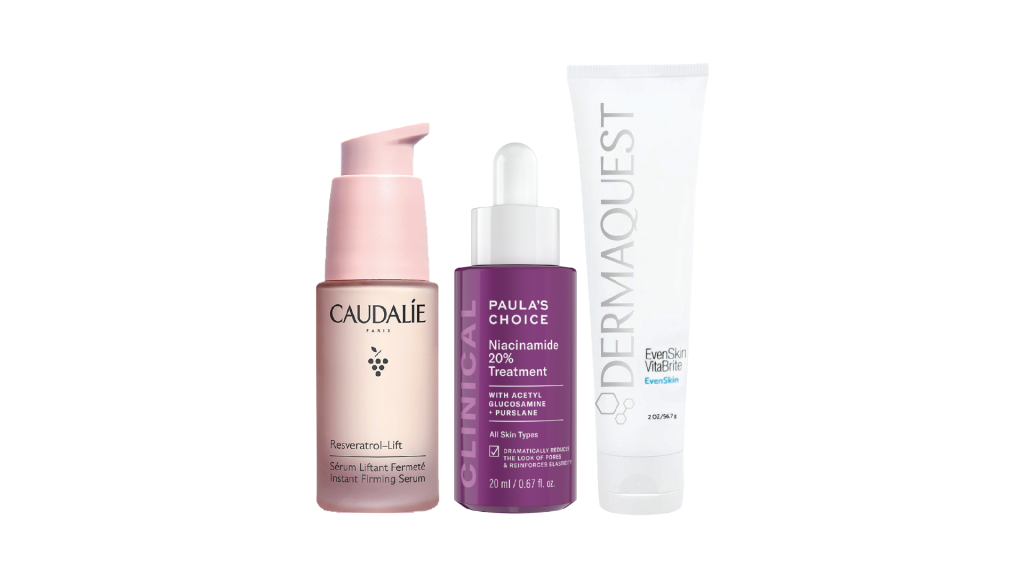 With the cooler season rushing in, it's the perfect time to repair sun damage with a potent up-to-date skincare regimen. Alongside Harvard Medical School, Caudaliedeveloped a patented formula that combines resveratrol, hyaluronic acid and a vegan collagen booster which is proven to be twice as effective as retinol, housed in Resveratrol Lift Instant Firming Serum, $106. Next up, Paula's Choice Clinical Niacinamide 20% Treatment, $69, reduces the look of sagging, stretched pores also known as orange-peel texture and evens out bumpy texture. To undo pigmentation, DermaQuestEvenSkin VitaBrite, $119.50, is an illuminating serum with a blend of anti-aging peptides for radiant skin tone.
Faux Effect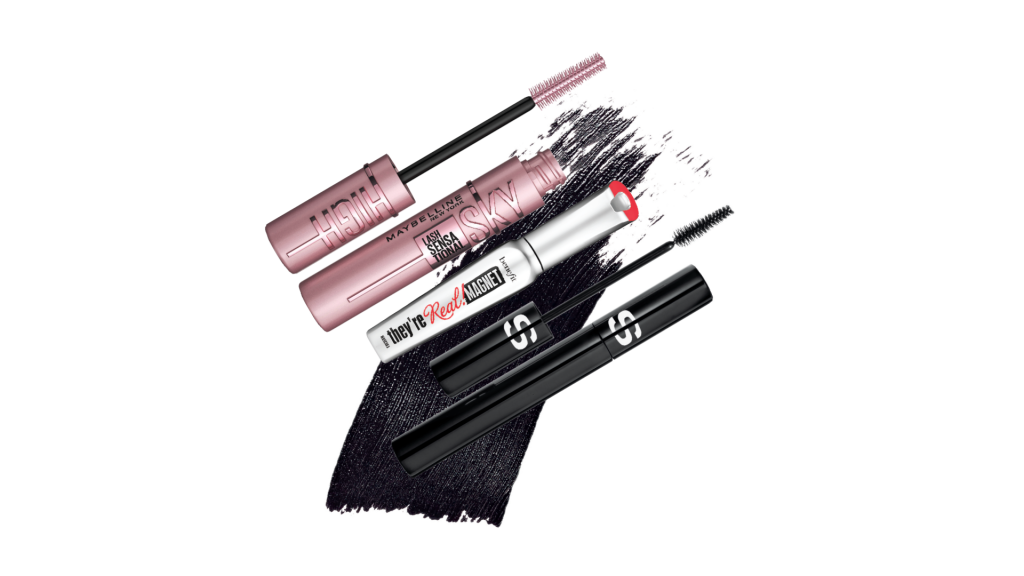 The latest in lash innovations are truly eye-opening. Sisleyhas recently launched the So Stretch Mascara, $95; a care-infused formula with a conical brush to lengthen, separate and strengthen the lashes. For maximum impact, BenefitThey're Real! Magnet Extreme Lengthening Mascara, $49, uses magnetic minerals in its formula and a magnetically charged wand to lift and add fullness. For an affordable option, MaybellineLash Sensational Sky High Mascara, $26.99, has taken the social media world by storm with its ability to curl and lift the lashes.
Gloss Boss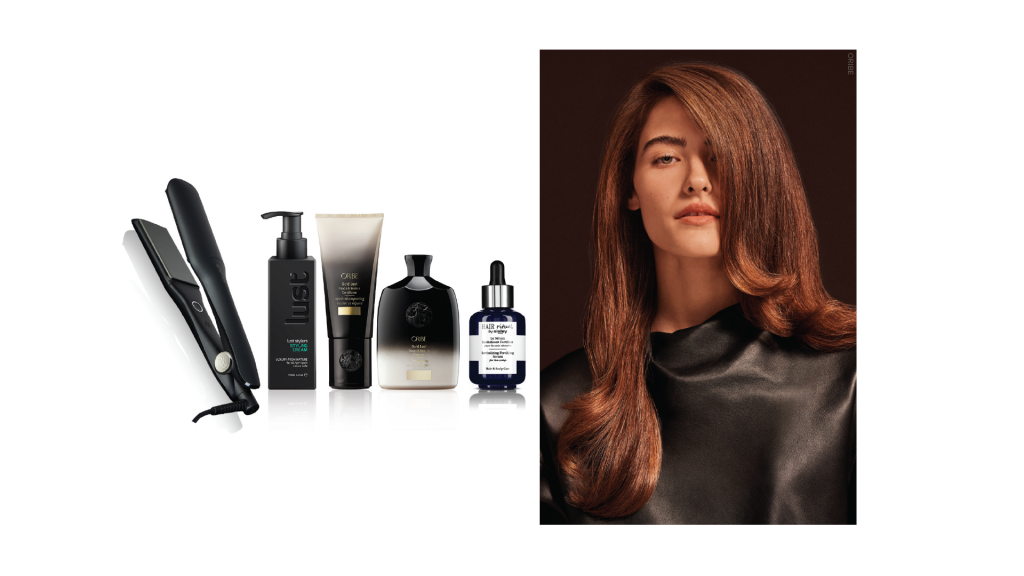 Those blessed with long, thick locks can rejoice, for the release of the new ghdMax Professional Styler, $360, will maximise your style in half the time while reducing frizz and adding luscious shine. Partner it with the luxurious OribeGold Lust Repair & Restore Shampoo and Conditioner, $80 each; a cypress and argan infused duo that energizes the scalp, strengthens strands and defends hair from external aggressors. For soothing scalp care, use the protein and vitamin-enriched Hair by Sisley Hair Rituel Revitalizing Fortifying Serum, $290, before applying lust Styling Cream, $35, to protect and eliminate frizz.
Go for Glow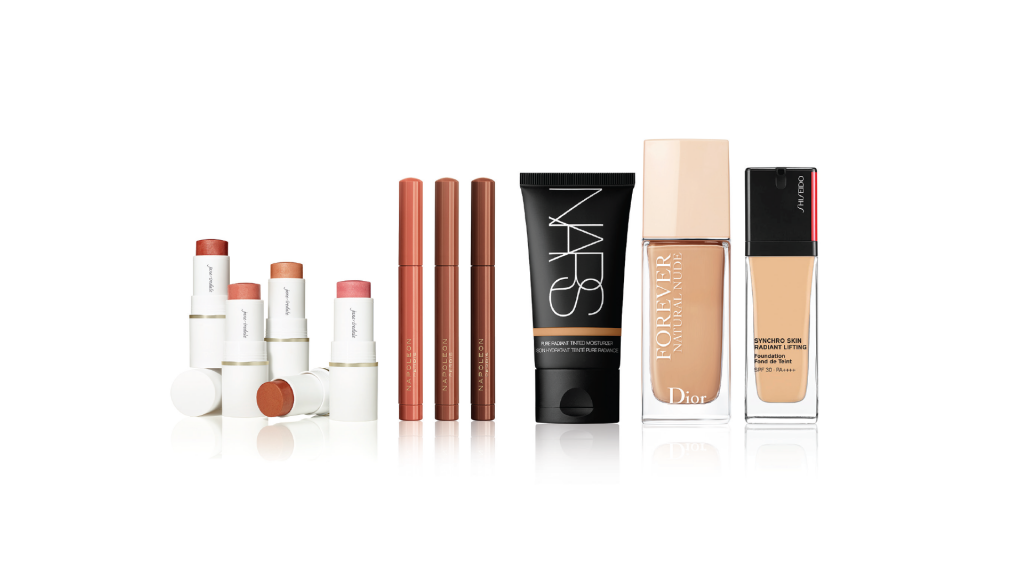 Healthy radiance has been at the forefront of skin and makeup goals for a while with the artistry of illumination having had many rounds of evolution. Powder products are now kept at bay while cream formulas have taken over to emphasise a glass-like dewy finish. For a lightweight and sheer finish, NARShave expanded the shade range of their iconic Tinted Moisturiser, $76, to suit every skin tone including our very own hue – 'Auckland.' Diorhas newly released Forever Natural Nude Foundation, $109; a formula that boasts 96% natural-origin ingredients with over 50% water for a fluid texture and skin-like coverage. If you're looking for buildable full coverage, ShiseidoSynchro Skin Radiant Lifting Foundation, $79, is a smudge-, transfer- and crease-resistant formula that gives off a light-bending glow that only youthful skin cells can muster. Atop beaming fresh skin, swipe and pat the Jane Iredale Glow Time Bush Stick, $85, on the cheekbones and contour the eyes with the highly blendable and creamy Napoleon PerdisLuxe Lids Eye Stix, $47.
Scent of Rays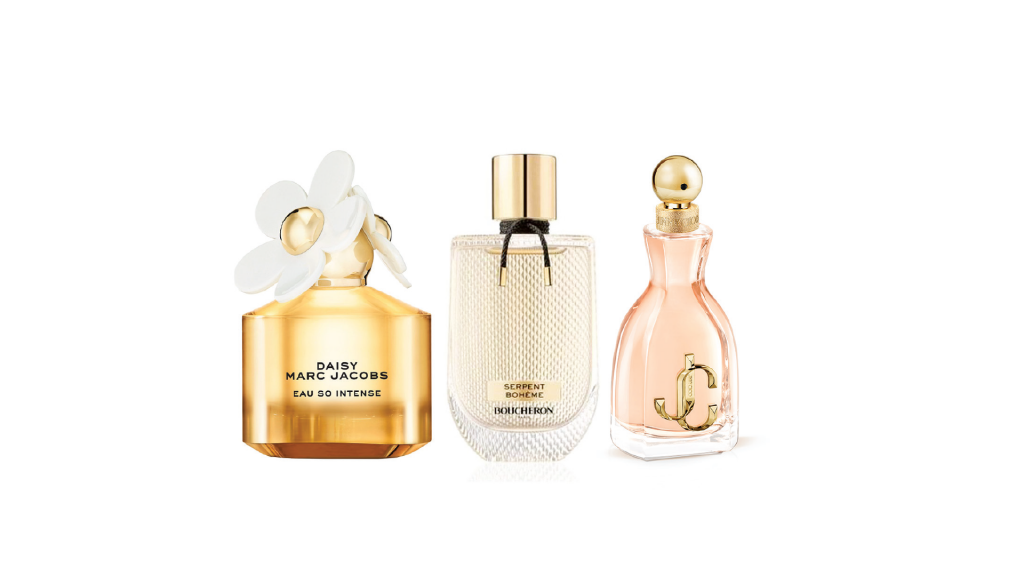 Override the crisp weather with voluptuous olfactories that caress the skin in warmth. Marc Jacobs brings a deep and rich continuation of Daisy with the new Eau So Intense, EDP, 50ml, $129. Fruity notes of strawberry, pear, honey and vanilla evokes the warm essence of golden hour cast across a daisy field. Confident, sophisticated and feminine, BoucheronSerpent Bohème, EDP, 90ml, $160, has a luminous heart of Turkish rose and musky Sambac jasmine that melts into the skin. If you're feeling flirty, Jimmy Choo I Want Choo, EDP, 60ml, $136, has a hypnotic heart of red spider lily, making for a potent, unforgettable floriental.
Bright Side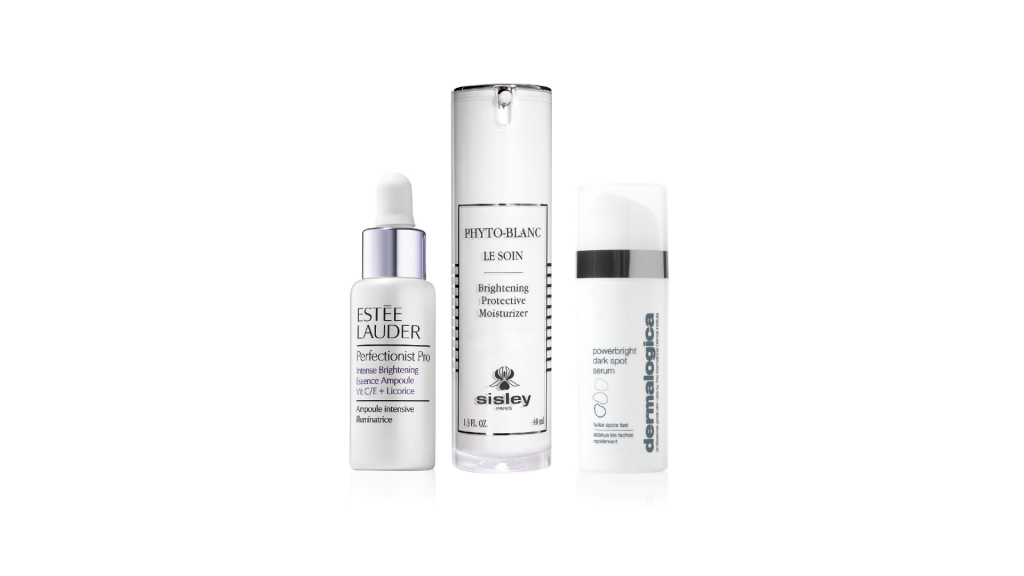 While our tan has faded fast, hyperpigmentation may not have said their goodbyes so quickly. DermalogicaPowerBright Dark Spot Serum, $189, has a potent blend of niacinamide, phenolic lipid and shiitake mushroom to balance uneven skin tone rapidly. Top it off with SisleyPhyto-Blanc Le Soin, $450; a daily protective moisturiser for urban-dwellers prone to UV and pollution damage. For the impatient, Estee Lauder Intense Brightening Essence Ampoule with Vit C/E + Licorice, $218, is an intensive 4-week treatment for a boost of brightening.
Hot & Cold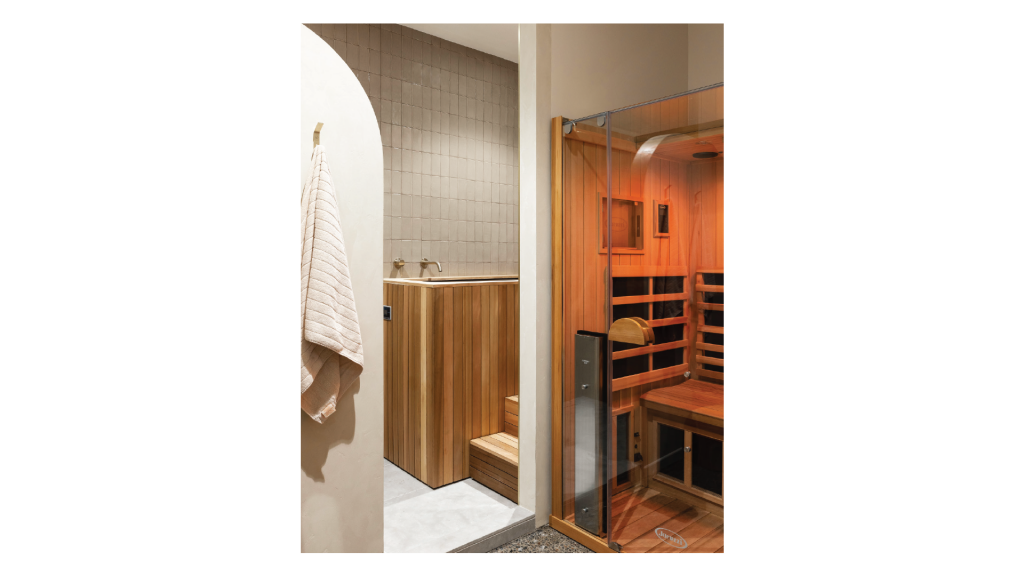 HANA brings the traditional European hot/cold experience to Grey Lynn. Aptly dubbed 'Contrast Therapy,' it starts with a twenty minute deep heat session to activate sweat glands and eliminate toxins followed by a two minute immersion into a chilly six degree ice bath. It is said to reduce inflammation, boost metabolism and redirect blood circulation towards the vital organs. Repairing damaged proteins and cells, the fluctuation of extreme temperatures increases the body's immune system response and muscle recovery.
View more Beauty Spot articles here