Work from Home in Style With This Interior Living Inspo
Whether it's starting a new business or making the switch to working from home, having a well-appointed home office is a good start in tackling the challenge. A sleek desk anchors the space, while nifty accessories and storage solutions lend a helping hand in nailing productivity.
Style Tip
Make a desk in a common space feel designated but not disconnected by sticking to materials and colours similar to the rest of the room, while trying a neutral area rug for visual separation.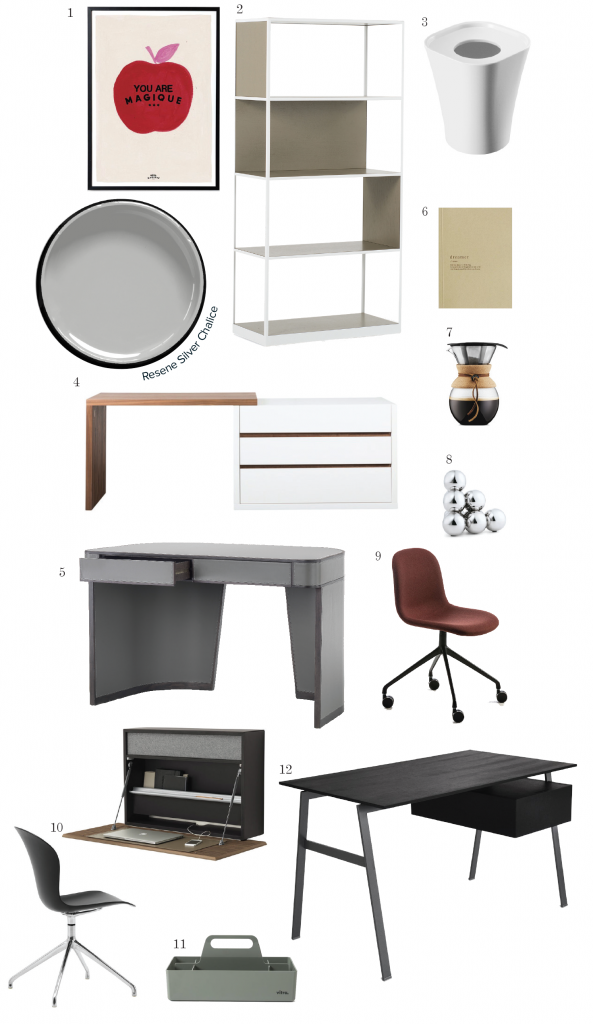 1. Print by Hotel Magique, $95 from Father Rabbit, 2. Shelf $2490 from Citta, 3. Bin by Magis, $65 from ECC, 4. Drawer Cabinet $2999 from Nood, 5. Desk by Flexform, POA from Studio Italia, 6. Notebook by An Organised Life, $15.95 from Father Rabbit, 7. Pour over coffee maker by Bodum, $69.99 from Stevens, 8. Bookend by Philippi $109 from Smith & Caughey's, 9. Swivelchair by Arrmet, POA from Simon James Design, 10. Foldaway desk $1419 from Boconcept, 11. Toolbox by Vitra, $79.90 from Sunday Homestore, 12. Desk by Bensen, $3472 from Tim Webber Design
Cover Image from The Luxury Weaving Wallcovering Collection by Élitis, available at Seneca
Read The Latest Issues Of M2woman Magazine