WINTER MAGIC – 5 Wedding Venue Ideas for the Season
Love is in the air, whether we're amid a pandemic or not, and this will be the case always and forevermore.
However, the way it is honoured and celebrated has changed over the past 12 or so months with different lockdown levels and restrictions in play. Add to that the border closure, which hindered friends and family from across lands and seas to fly over for said celebrations. Inevitably, couples had to shuffle things around and make the heartbreaking call of delaying their "I do's". But the bit of good news we received last week (refresher: Trans-Tasman Bubble) has caused a good kind of commotion and has shone a bright, beaming light of hope to those planning their nuptials.
It would be an absolute surprise to no one if the number of winter weddings zooms up to new heights this year. Yes, the words cold, wet, gloomy, and dreary might come to mind when you think of this season and argue if you must but we are all for this "trend". There is something utterly and undeniably enchanting about a winter wedding, more specifically those that are set in our very own backyard. Think romance, fairy lights and fireplaces, candles overload, and with winter being the more quiet period in the year, saving some $$$ and securing your preferred vendor is highly likely in the cards for you.
Granted that finding the location for your Big Day is one of the bigger ticket items on every wedding list, we've rounded up some of the most picturesque venues all over the country. Some could be a bit offbeat, but there's no harm in exploring outside the box every once in a while, right? For the most part, and given the unpredictable nature of winter weather (or NZ weather in general), we think the winning trick is to find a venue that could host both your Ceremony and Reception to lessen the admin involved. Most, if not all, recommendations cater to that. Here's to hoping this list makes the planning more of a pleasure and a little less of a chore for you.
The Workshop at Panama, Hamilton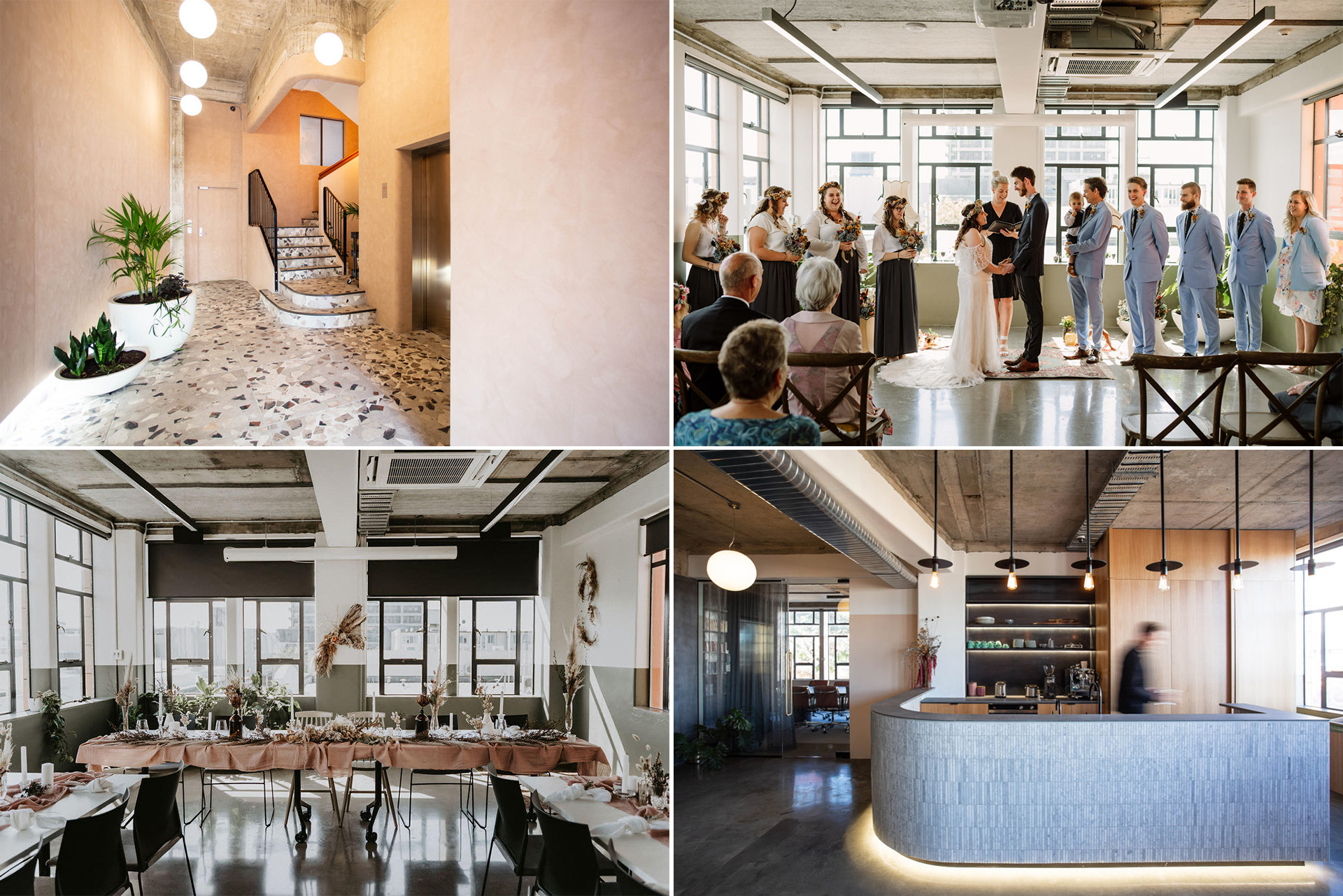 Image source: Panama
A quick Google search might lead you to more questions than answers, but don't be fooled by the corporate-esque feel you see on their website. We did say alternative options, and that's exactly what we have here. 
The Workshop at Panama, located in the heart of Hamilton's CBD, may not be an obvious choice for a wedding venue, but that might be the very root of its charm. Panama is a collective of premium and thoughtfully designed spaces, with polished concrete and exposed industrial ceilings for details. To balance things out, there's evidence of muted tones all around and a generous number of well-kept greenery to provide the perfect backdrop. Panama offers an intimate setting for seated ceremonies with a capacity for up to 110 guests.
The Old Church, Hawkes Bay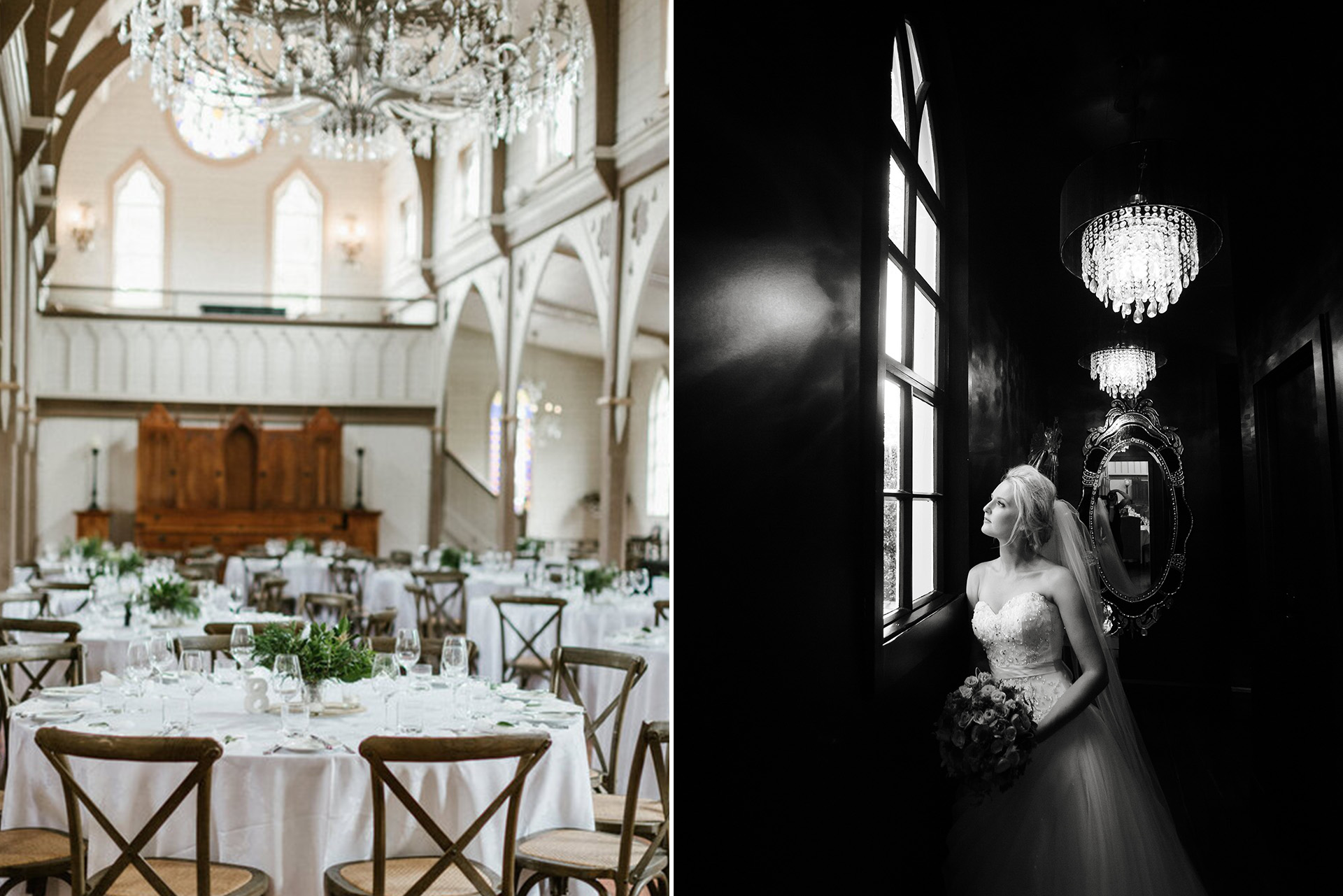 There's very little room for regrets when you go down the classic route. The Old Church, a staple and an icon in the Hawke's Bay Wedding & Events scene is as classic a venue as it can be. Its stunning aspect to the ranges and the setting sun makes this venue special. And with multiple ceremony, mingling and dining locations on-site, this venue is weather-proof, and there is endless scope to make your wedding at The Old Church truly your own.
Parihoa, Waimauku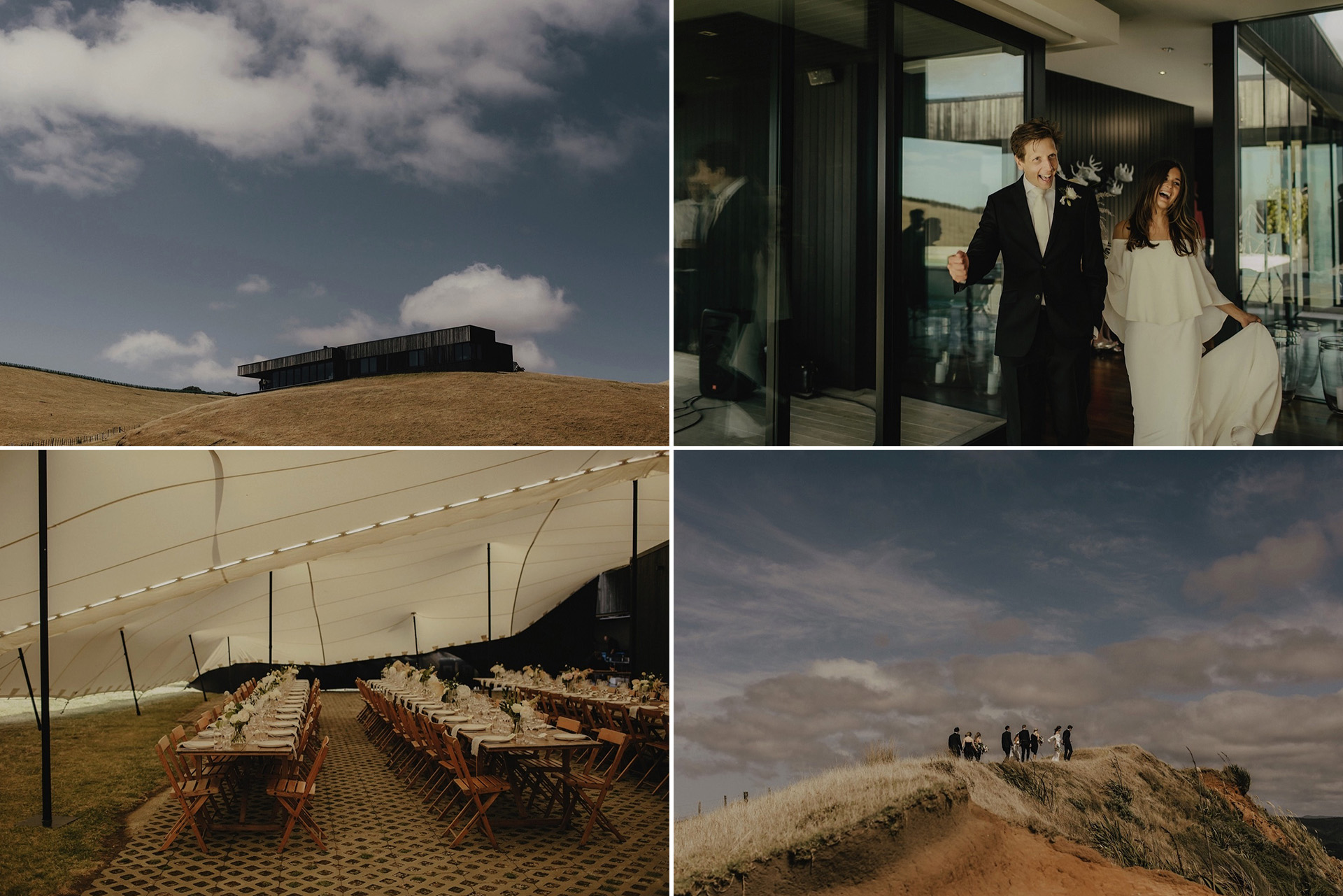 Could there be a dreamier start to your grand adventure (read: marriage) than having your wedding at the Parihoa Farm? Maybe, but only few ideas come to mind. This place boasts of the very best of what the west coast offers and there aren't enough superlatives to describe this venue.
The 600-acre property, with stunning views across the rolling hills to Bethells Valley and unparalleled views directly west of the Tasman Sea, has plenty of room for your nearest and dearest on your special day. Parihoa has unique ceremony locations, both indoors and outdoors,  including The Barn, the spacious Chapman House, The Gatehouse, and the Clifftop. Pick and choose or experience all Parihoa has to offer on your special day.
Thomas Brown Art Gallery, Queenstown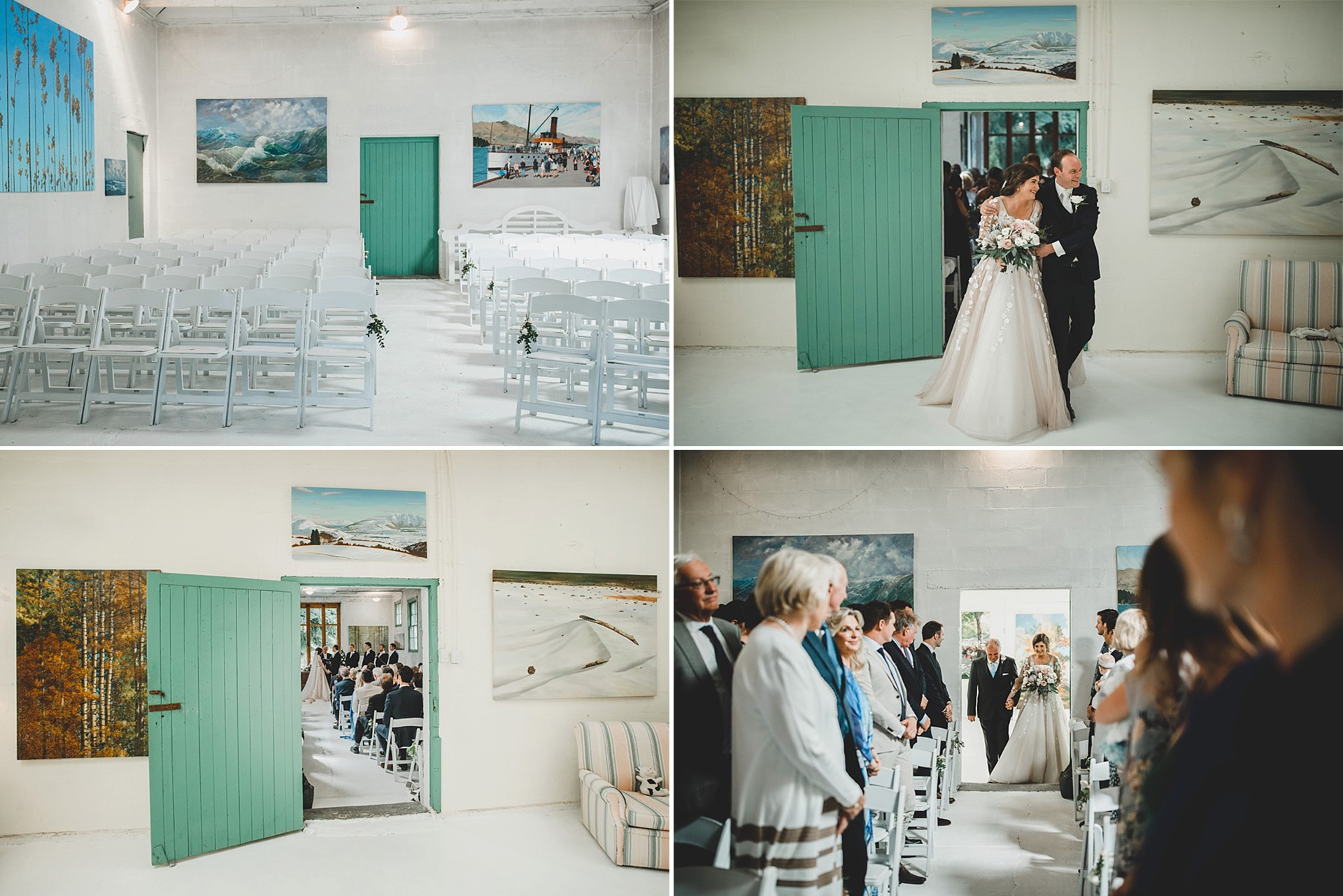 Having an outdoor wedding in Queenstown is almost always expected, considering all the natural wonders this little corner of the South Island has to offer. But during winter, it might be best to embrace the idea of the opposite, and this quaint venue could be the very spot for your special wedding. The Thomas Brown Art Gallery, in all of its understated charming glory, is the home of many beautiful artworks of local artists. Each artwork makes for a wonderful, complementary accent to the other carefully curated details of your special day. 
AirBnb, Queenstown & the rest of NZ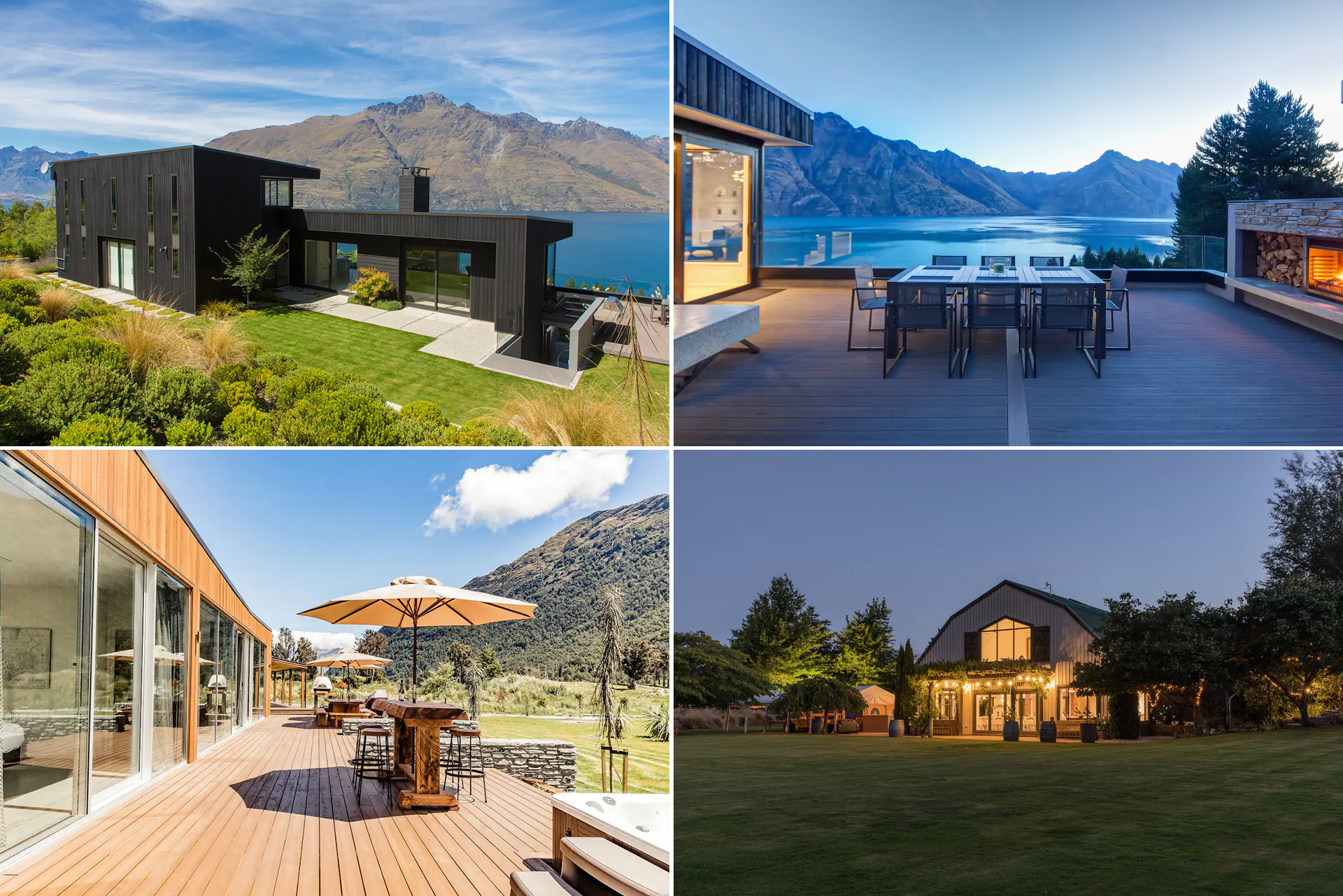 Here's an unorthodox idea: Airbnb – the latest wedding venue search engine on the rise. That's right, Airbnb. If you're looking for something a little left of centre, it might be time to dig through the many options available on this site. From stylish city apartments to rural cottages, or lodges by lakes or mansions with mountain views, the possibilities are endless.
With the majority of properties being actual homes, your venue of choice will naturally have that vibe that is welcoming and warm. Other pros include the ability to have your ceremony venue, reception venue, and accommodations all wrapped up into one location, and they usually cost less than a traditional venue.
Bar the venue, here are some other things to think about and take into consideration when planning a winter wedding:
When planning your day's timeline, it's worth noting the obvious fact that days are shorter during this time of the year. If you want your wedding photos to be shot during the magical golden hour, plan for a slightly earlier start and discuss timings with your photographer.
Not all flowers are available all year round, so if you're dead set on specific flowers for your venue and bouquet (currently thinking of peonies), it might be time to reassess expectations and reconsider alternatives.
If you're risking it all and committing to an outdoor wedding, have a plan B. You lose nothing by bringing up in conversation with your venue coordinator the possibility of rain on your day. Ask about umbrellas for guests and backup tents/marquees.
Consider having a dedicated space for a coat room, assuming your guests will turn up all bundled up. Sometimes, it really is the little things.
You'll also like: