The world of whisky is truly vast and diverse with countless different brands and expressions let alone blends, age statements, flavour profiles and finishes. While this might be an enticing prospect for the initiated, it can be daunting for those who are new to the formidable amber nectar. Though if your interest has been piqued and you are keen to avail yourself of this complex and nuanced world, here is a little Whisky 101 to get you started on your tasting journey, one delightful dram at a time.
What is Whisky?
Technically and at its most basic, single malt whisky starts life as three raw materials; water, malted barley and yeast. After fermentation and distillation, the key component is time; the spirit is aged in oak barrels, which informs its brilliant amber colour. For a whisky to be classed as a Scotch Single Malt, it has to spend at least three years maturing in an oak barrel. For years distillers have debated whether the aromas and flavour profile of whisky is due to the distilled spirit or the wood the spirit is aged in. In truth, the relationship between these elements is so complicated that it doesn't do to dwell on it too much. It is best simply enjoy the magical results.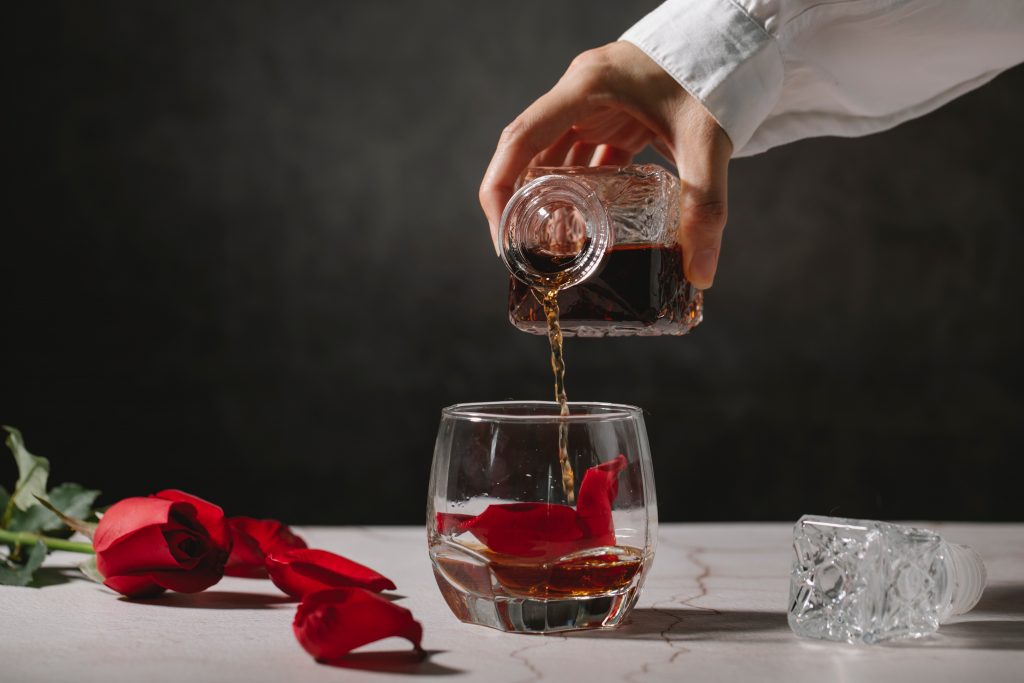 Whiskey versus Whisky
Both whiskey and whisky are, for the most part, one and the same thing. These days the spelling tends to differ geographically with countries like Ireland and the United states spelling it 'whiskey' while others such as Scotland, Canada and Japan spell it 'whisky.' This differentiation came into play with the legal definition of Scotch Whisky by an act of parliament in 1909 where spelling had to be standardised. It is thought that some Irish distilleries then took this opportunity to distinguish their spirit by adding an 'e'.
Angel's Share
A trip to a whisky distillery wouldn't be complete without overhearing the term the Angel's Share. As whisky matures, it 'breathes' through the walls of the casks. This evaporation can result in the cask losing up to 2% of its volume each year. This whisky is said to have been "claimed by the angels." The rate of evaporation is dependent on the age of the whisky, the size of the cask and the climate inside the warehouse. Just another touch of magic that makes whisky so special.
Dram
The dram, a term used in Scotland and now across the world to describe a glass of whisky. Whisky and the dram have been synonymous for centuries, it is a word that evokes images of warmth, hospitality and friendship. Technically a dram is defined as 1/8th of a fluid ounce or 3.55ml, which is little more than a teaspoon. This tiny measurement dates back to when whisky was a rare luxury, these says a dram refers to a standard 25ml or 35ml pour.
Scotch Whisky versus American Whiskey
In a similar vein to the whole Champagne thing, Scotch whisky is made in Scotland; if it isn't Scottish then it isn't Scotch. But there's more. It must be made from malted barley grown in Scotland and it must be aged for at least three years in oak casks and bottled at a minimum of 40% ABV. There are five Scotch whisky regions – Speyside, Highland, Lowland, Islay, and Campbeltown – each with its own unique and identifiable style.
American whiskey encompasses a few different varieties including Bourbon, Rye Whiskey, and Tennessee whiskey, each with its own set of rules and regulations. Though the common denominator is that they must be made from at least 51% of a specific grain – for Rye Whiskey, it's obviously rye which lends a touch of spice; for bourbon, it is corn, which offers notes of caramel sweetness. Tennessee Whiskey – think Jack Daniels – is bourbon that has been made in Tennessee and has also undergone charcoal filtering prior to being bottled.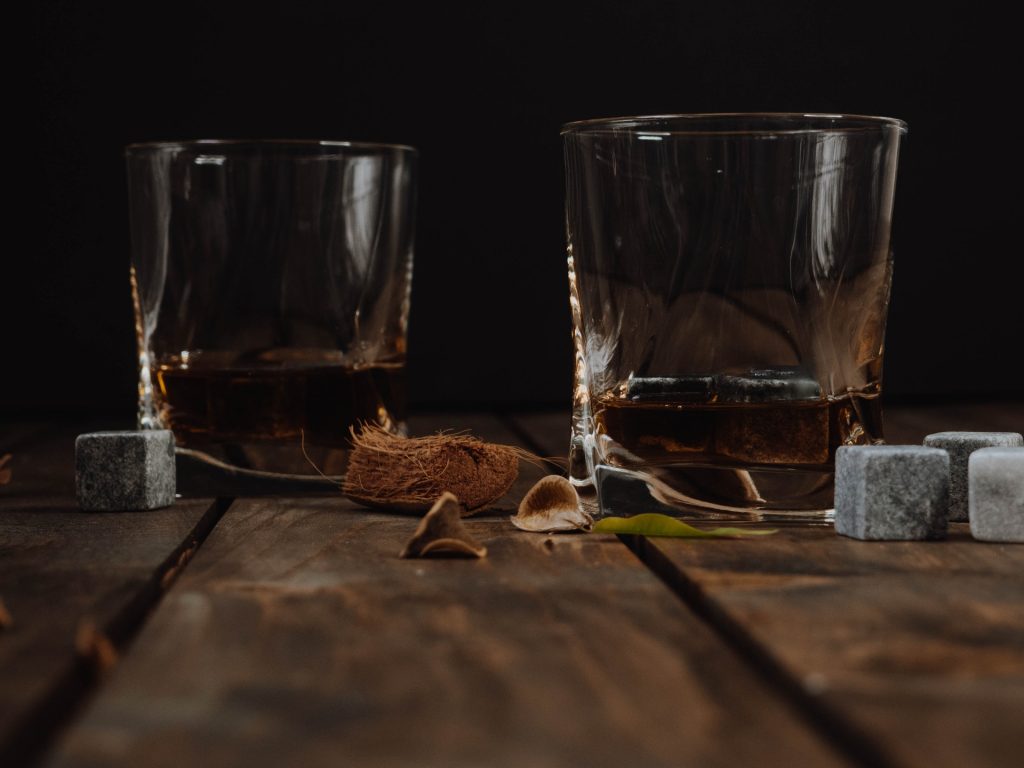 Single Malt versus Blended
Single Malt and Blended, being different types of Scotch, is probably what you will hear most people talking about when they are talking about whisky. Single Malt whisky is produced from one single distillery and must be made from 100% malted barley. Typically, specific flavour profiles will be created from blending a combination of cask types and ages of whisky from the one distillery but beware, this does not mean it is a "blended whisky".
Blended whisky comprises of spirit taken from more than one distillery that is blended together to make the end whisky product and can include more than one grain type unless a bottle is labelled "blended malt whisky", which means it is made from a blend of malted barley only, sourced from different distilleries.
What is Peated Whisky?
Peated whisky has a smoky flavour that is imparted by the compounds released by the peat fires used to dry malted barley right at the start of the whisky making process. Peat bogs are created in areas of poor drainage where the decomposition of vegetation takes places over thousands of years. Peat is added to the fire during the drying process of the malted barley and it is the smoke that produces the unmistakeable phenol compounds, which are then absorbed by the barley grain. Peated whiskies are measured in phenol parts per million (PPM) with some lighter whiskies such as Benromach weighing in at under 20ppm while some really smoky whiskies like Kilchoman use heavily peated barley at 50ppm.
The Best Way to Drink It
A Neat Pour
The whole idea of a neat pour is for the spirit to make it from the bottle to the glass with as little interruption as possible. It is whisky served alone without any mixer, dilution or additional flavour. 
Neat with a Drop of Water
Many whisky enthusiasts will argue that adding a few drops of water to a whisky will open it up, releasing new flavours and aroma to tickle your tastebuds. The reason for this is that the aroma compounds of a whisky are hydrophobic meaning they become much more active with the addition of water. Adding water not only mellows out the alcohol content but can allow the more subtle flavours to shine. A drop of water energizes the whisky.
On the Rocks
A scotch "on the rocks" is a straight pour of scotch served over ice. One or two cubes of ice is all that is needed as it will cool the drink slightly and soften the alcohol.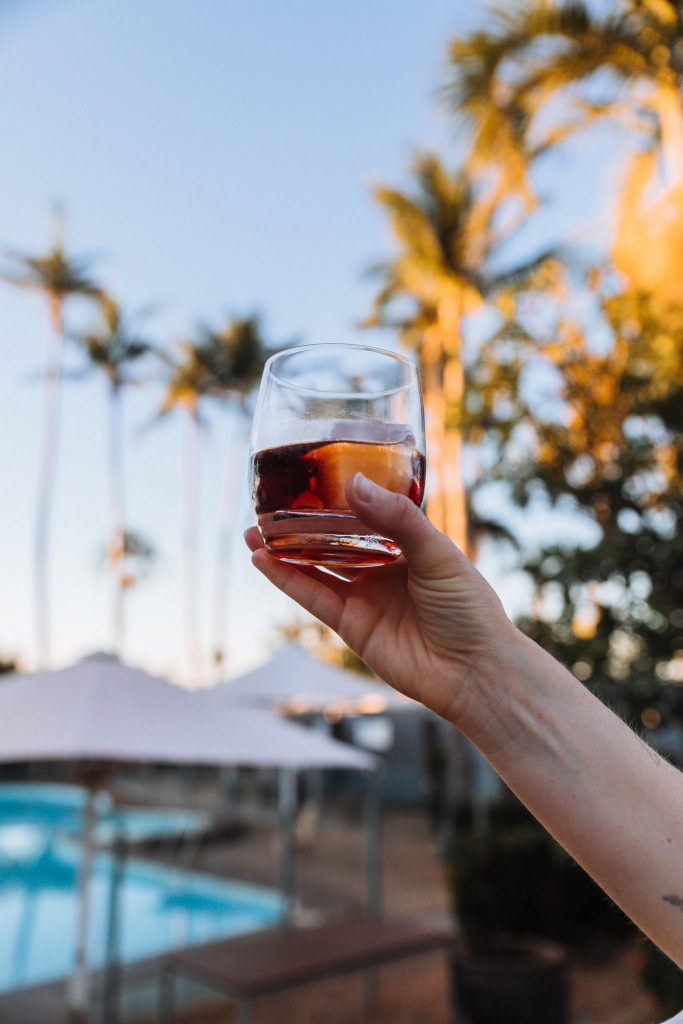 Straight Up
A whisky ordered "straight up" is mixed with ice first and then strained into the glass.
As a Cocktail
A different way to accustom your tastebuds to whisky is via a classic whisky cocktail such as a Whiskey Sour, Manhattan, Old Fashioned, Sazerac, Rob Roy or a John Collins to name but a few. Alternatively, you can try it with soda or even ginger ale – both popular "gateway" drinks.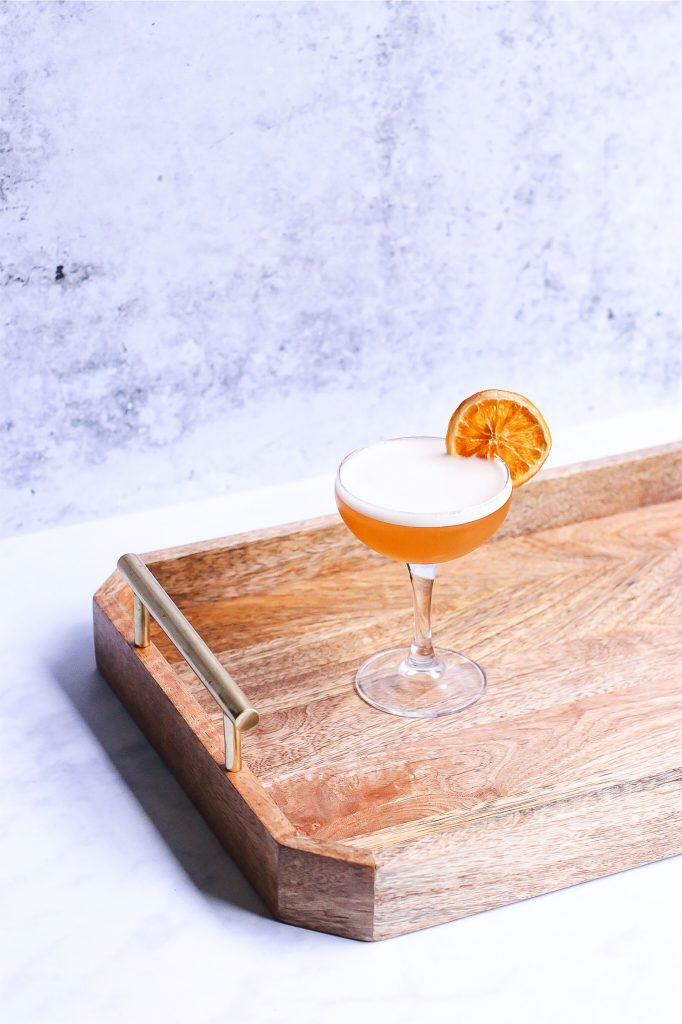 What's the Best Whisky to Try First?
It goes without saying that with an alcohol content of at least 40% whisky can prove to be quite strong for some, so opting for a gentler expression on the sweeter, smoother side is often a good way to start. Whisky flights, as offered in store at Whisky Galore, are also a wonderful access point to the world of whisky to compare and contrast a selection of whiskies in one sitting and in the company of others, rather than tasting just one in isolation.
Ultimately, whisky preferences come down to the individual and as you explore and experiment, your palate will evolve over time. Here's to you!