As the years continue to tick by, we see a seemingly constant increase in urgency from environmental experts calling on the world to embrace forms of renewable energy.
Fortunately, the world is full of innovators constantly looking for new ways to create technology-based solutions that are as effective as they are sustainable. The latest example of renewable energy comes from Norwegian outfit Wind Catching Systems, who have designed a floating offshore wind power generator with the capability to power homes in the tens of thousands. 
A collaborative project with contractor Aibel AS, the Windcatcher is Wind Catching System's attempt to commercialise the offshore wind farm and expects to see significant interest, given its proven benefits when compared with existing offshore wind farms.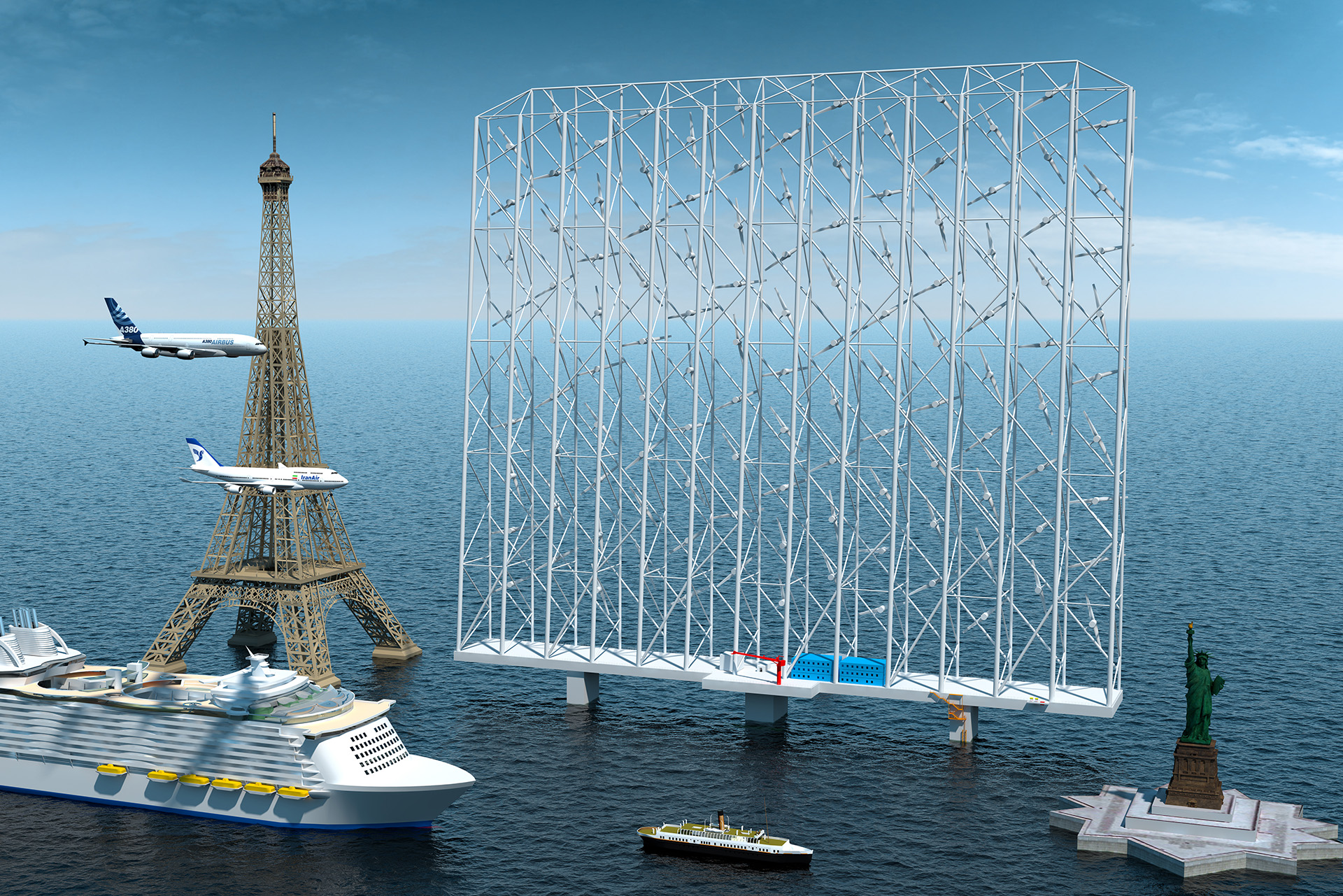 Rising above the ocean surface at a height of around 300m (roughly as tall as the Eiffel Tower), the Windcatcher will use a 117 grid-like multirotor system with significantly smaller blades, when compared with traditional wind turbine models), fixed all in close proximity. This allows for a faster rate of rotation and the ability to harness turbulence from one blade to another, generating significantly more efficient energy than traditional turbines. The floating model operates without a foundation on the seabed, allowing it to be installed in deeper waters where winds are typically reach higher speeds. Wind Catching Systems estimate that one Windcatcher has the capability to produce enough energy to power as many as 80,000 homes, while at the same time occupying 80 percent less area than the traditional model.
Of course, at the heart of the project is its commitment to sustainable practice and on top of the practical advantages that the Windcatcher provides, one of the key factors that make it an ideal option environmentally is its lifespan. It is estimated that each model will be functional for 50 years, a significant upgrade on the roughly 20-year lifespan of many traditional wind turbines. This significantly reduces the burden on recycling materials, such as turbine blades and marine resources, decreasing its net impact on the environment. Wind Catching Systems is hopeful that the Windcatcher will be on the market possibly as soon as 2022 and the company already has identified clear opportunities for installation in Asia, the North Sea and off the U.S. West coast and in the years to come.
Keen to hear more about the Windcatcher? Check it out here.