With space agencies such as NASA and private companies like SpaceX and Lockheed Martin all making leaps and bounds in the race to inhabit Mars, it seems humanity's eventual move to the red planet is looking to become a reality. An exploration of this magnitude requires us not only to push the boundaries of technology, but also design.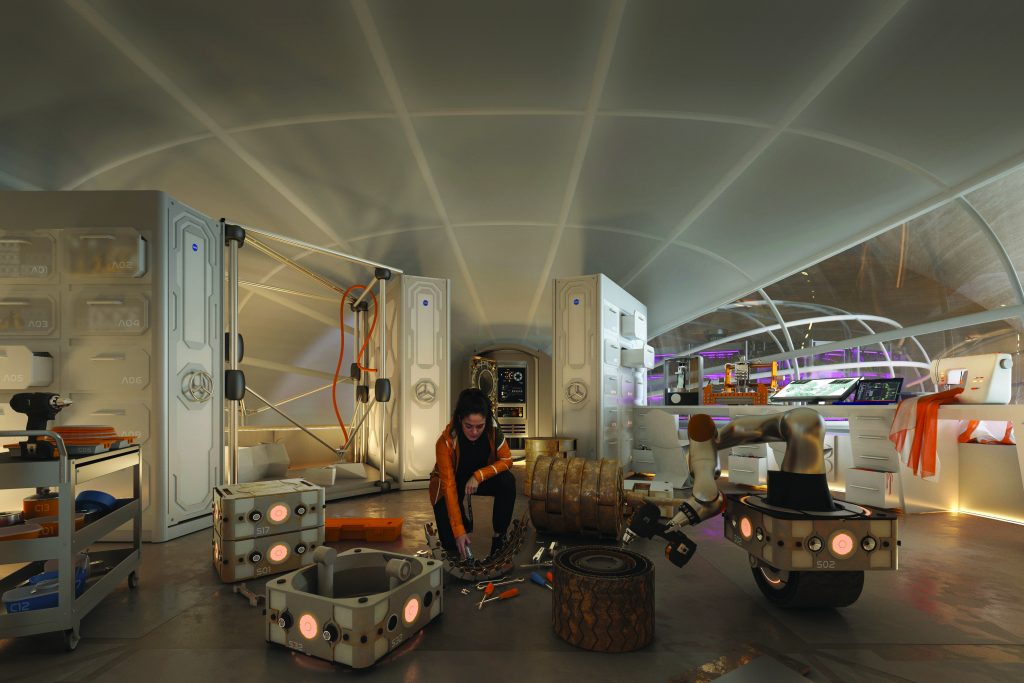 With this in mind, The Design Museum in London is giving visitors a glimpse into our potential future with the exhibition, Moving to Mars. The exhibition, which includes over 150 displays, shows visitors how much of a role design will play in both the voyage and how we will live once we get there.
The exhibition also displays architecture firm Hassell's response to NASA's recent 3D-Printed Habitat Challenge. The full-scale Mars habitat will be brought to life for visitors to enter and looks at the living conditions of astronauts on Mars, as well as hydroponic farming kits and Spirulina-growing systems to sustain humanity once there.
With a sleek and futuristic design, maybe we're in for a stylish upgrade if this wild idea really does become reality.