Five high profile business women are joining forces to improve diversity and inclusion in New Zealand.
Chair of Spark Justine Smyth, leading New Zealand business personality and author Theresa Gattung, Insurance industry stalwart Naomi Ballantyne (ONZM), Partner at DLA Piper Tracey Cross and Partner at Deloitte Linda Meade, have all agreed to be part of a forum being held on Friday 16th February, called Journey to Excellence focusing diversity and inclusion.
The event has been driven out of the findings from the Westpac Diversity Dividend Report conducted by Deloitte and released in December 2017. While the report reinforced that there are not enough women at senior levels of management and on boards in New Zealand it also threw up alarm bells. Most importantly, from an economic standpoint having equal gender representation in leadership could be worth a staggering $881million to our economy.
And more concerning was, of the companies surveyed, only one in four thought that would reach gender parity in leadership within five years.
For Tracey Cross, a partner at global legal firm DLA Piper, diversity and inclusion is an important conversation. "While the benefits are known, many of our organisations are slow to act. We all have an important part to play with the 'Journey to Excellence' event, it's an opportunity to learn from each other."
Chair of Spark Justine Smyth completely agrees with Cross, "The research on gender diversity in our workplaces – particularly at senior leadership level – is totally clear: it improves decision-making and ultimately improves organisational outcomes. The time has come to move from talk to action on this and so I'm very much looking forward to joining this passionate panel of women, to work with everyone in the room and come up with some practical solutions."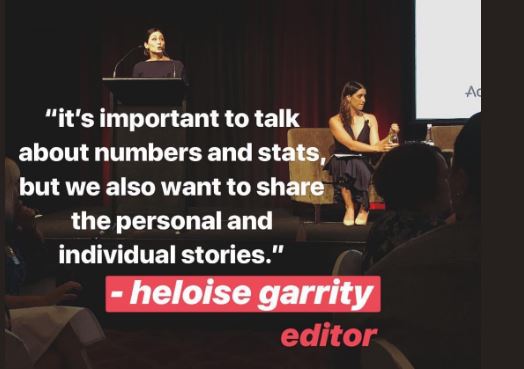 Continual debate about this issue is vital, and the media play a critical role in keeping the pressure on businesses. This was the driver for M2woman Magazine editor, Heloise Garrity to initiate the Journey to Excellence forums.
"Being part of the media landscape in New Zealand we are enablers that can ensure gender diversity is front and centre. As media, we have a responsibility to keep the pressure on businesses and Government and I am hopeful other media will see the issue is critical and will cover what is discussed – otherwise as the study shows, nothing will change, and that would be a lost opportunity for New Zealand."
The aim of the forum, which has already attracted over 300 business people, media and social media influencers, is to address equality and gender diversity in the Workplace, specifically what are the hurdles and what are the solutions?
The event will not be another talkfest but ensure discussion of practical ideas, initiatives and small steps that individuals and businesses can take back and implement into their workplace, which was part of the appeal for leading New Zealand business personality and author Theresa Gattung to be involved.
"Businesses in New Zealand need to step-up and we need companies to commit to this publicly to signal where we are heading as a country. Forum's like 'Journey to Excellence' are vital as this is where the next steps will materialise from, which is why I wanted to be part of driving this important conversation for New Zealand."