Inside the enigmatic world of Jane Birkin – the style maven who redefined French chic and left behind a legacy that transcends generations. From her illustrious film and music career to the eponymous Birkin bag, we look at the life of a woman who turned simplicity into luxury.
Amidst the rebellious undertones of 1960s London, a new star was emerging. Jane Birkin, with her tousled hair, and effortlessly chic style, was soon to become the poster girl for an entire generation. Born in 1946, she was the essence of Swinging London, a city bustling with innovation, liberation, and creativity.
It was Birkin's foray into cinema that saw her capturing hearts in France's "Slogan," where she not only met her musical and romantic partner, Serge Gainsbourg, but also introduced the world to her unique brand of "broken" French. A language she had yet to master, but one that would become intrinsically tied to her identity.
Her relationship with the infamously provocative Gainsbourg was electric. They became the talk of Paris, their passion reflected in their duet, "Je t'aime moi non plus," where Birkin's breathy vocals danced provocatively with Gainsbourg's deep tones. Though their romance would come to an end, the mark they left on each other's lives would be everlasting. Gainsbourg, with his penchant for provocation, and Birkin, with her ethereal elegance, were a testament to love in its most unfiltered form.
And speaking of everlasting love, one of the most enduring tales from Birkin's life is how a simple wicker basket became the catalyst for the creation of the world's most coveted handbag. It was on a flight from Paris to London in the 1980s that Birkin's belongings, carried in one of her signature wicker baskets, spilled onto the airplane floor. By her side was Jean-Louis Dumas, the chief executive and artistic director of Hermès. A casual conversation about the need for a practical yet chic weekend bag resulted in Dumas returning to his atelier with a vision.
That vision was the Hermès Birkin bag, a luxurious piece that became synonymous with high fashion, yet its origin was as unpretentious as Birkin herself. Starting at prices upwards of $8,500, the Birkin bag embodies the paradox that is Jane: simple yet opulent.
Interestingly, the muse behind the bag rarely carried it. Due to tendinitis, Birkin often opted for men's blazers with deep pockets or straw market bags. A testament to her dedication to comfort over convention.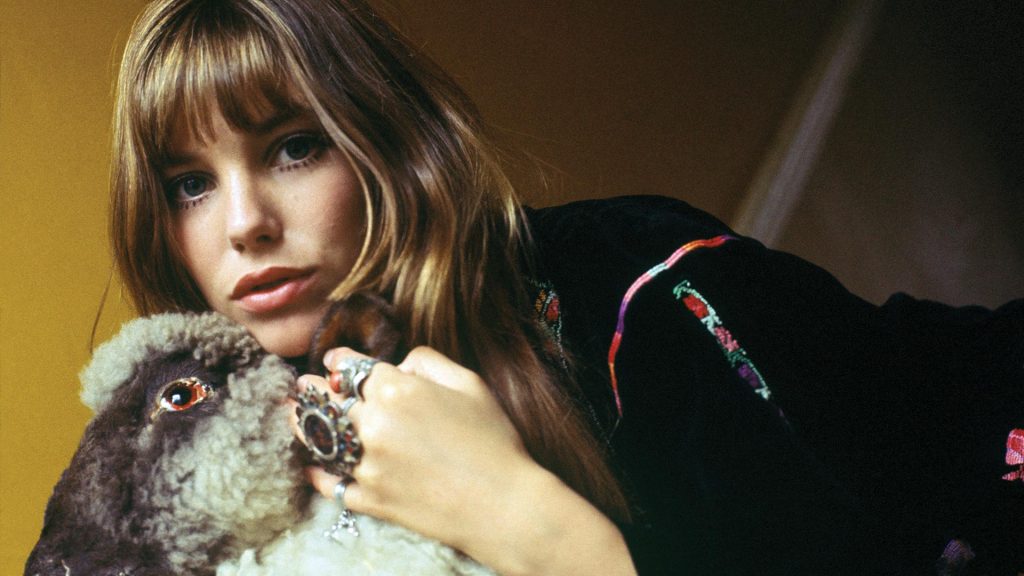 While the 1960s saw Birkin in crochet dresses and playful ensembles, by the 1980s her style underwent a metamorphosis. Trading in glam for understated sophistication, she embraced jeans, men's cashmere sweaters, and oversized jackets. Her transformation was not just sartorial; it reflected a woman who was evolving, maturing, and embracing every phase of her life.
This evolution didn't go unnoticed by the fashion world. Designers like Hedi Slimane, Martin Margiela, and A.P.C.'s Jean Touitou drew inspiration from her. She showcased a rare balance between fashion and style. While fashion changes with the seasons, style is eternal, and Birkin was the epitome of timeless style.
Birkin's legacy extends beyond her music, movies, and the iconic bag that bears her name. Her approach to life, love, and style has left an indelible mark on popular culture.
The secret to her enduring appeal lies in her authenticity. She wasn't trying to set trends; she was merely being herself. And in doing so, she became a beacon for women across generations. Her unapologetic embrace of her quirks and flaws made her relatable. Her insouciance, a refreshing change in a world obsessed with perfection.
In her later years, her style continued to inspire, drawing from a wardrobe of well-loved basics. As A.P.C.'s Jean Touitou noted, her casualness was "extremely precise."
Jane Birkin was more than just a fashion icon or a muse to a legendary designer. She was a woman who lived life on her terms, who found beauty in simplicity, and who turned the ordinary into extraordinary. Her story is a reminder that true style is not about following trends but about understanding oneself and expressing that understanding with courage and flair.
The Eternal Allure of the Birkin Bag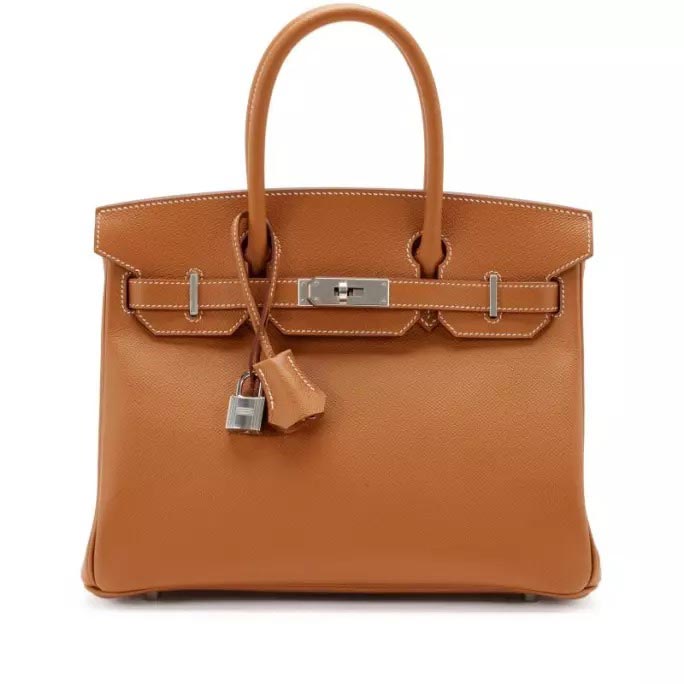 The Hermès Birkin bag has evolved from an anecdote between two passengers on a plane into a symbol of status, luxury, and timeless elegance. Its journey from inception to becoming one of the most coveted accessories in the world is as unique as its creator, Jane Birkin. But what is it that ensures the Birkin bag's uninterrupted reign in the world of high fashion?
Part of the Birkin's allure is its exclusivity. Owning one isn't merely about having the financial means; it's a demonstration of one's place in a very elite club. Unlike other luxury items that have been mass-produced to meet demand, Hermès has preserved the Birkin's rarity. Rumours of waiting lists, reaching up to six years at times, have only added to its allure. Each Birkin bag is handcrafted by a single artisan, taking anywhere from 18 to 24 hours. This also gives the buyer's power to customise — from the type of leather or hide, like crocodile or ostrich, to the hardware's finish — which ensures that each Birkin is a unique piece of art.
Fashion is notoriously fickle. What's "in" today might be passé tomorrow. Yet, the Birkin has remained immune to these fluctuations. Instead of being a symbol of a particular era or trend, it has come to embody timeless luxury. Its design, while evolving slightly, has retained its iconic shape and signature features, making it as relevant today as it was in the 1980s. Modern iterations of the Birkin continue to honour its classic appeal while embracing contemporary tastes. Today, the Birkin is available in a spectrum of colours, from the most understated beige to vibrant neons, catering to both the traditionalist and the trendsetter.
Limited edition Birkins, adorned with intricate patterns or created in collaboration with renowned artists, become instant collector's items. In terms of size, the options range from the petite 25cm, perfect for an evening soiree, to the more generous 40cm, designed for those on the move. The interiors, often overlooked but of paramount importance, have also evolved to accommodate today's essentials, including pockets for smartphones and other gadgets. And over the years, the Birkin has demonstrated an unexpected aspect: it's become a serious investment. According to a study by Baghunter, the value of Birkin bags has consistently risen by an average of 14.2% annually since its inception, outperforming traditional investments like the S&P 500 and even gold. Auction houses frequently witness bidding wars for rare Birkins, with prices sometimes reaching astronomical figures.
So there you go, don't buy precious metals as a safety investment, buy handbags! The ongoing appeal of the Birkin bag lies in its ability to transcend time and trends. It is more than just a fashion accessory; it's a statement, an investment, and for many, an aspiration. Rooted in a narrative that celebrates spontaneity, simplicity, and luxury, the Birkin, like its muse Jane Birkin, is set to remain an enduring icon for generations to come.