Reusable coffee cups, steel straws and bamboo toothbrushes are just some of the environmentally friendly products we now choose to use in our everyday lives. There's a lot of innovation in the zero-waste space, and changemakers from New Zealand are at the forefront of it all.
The fashion industry is one of the world's largest polluters, but Kiwi brands such as Allbirds, Kowtowand ReCreateare committing to sustainability, renewable materials, ethical work practices and, in a nutshell, better business. 
Gemma Cornish is a young woman from Wellington who has combined her love for the ocean with her strong ethical values and makes luxury swim and surfwear from 100% recycled materials such as abandoned fishing nets. Each piece from the Gemma Lee brand is handmade, mostly here in New Zealand and designed to be comfortable, functional and simply beautiful.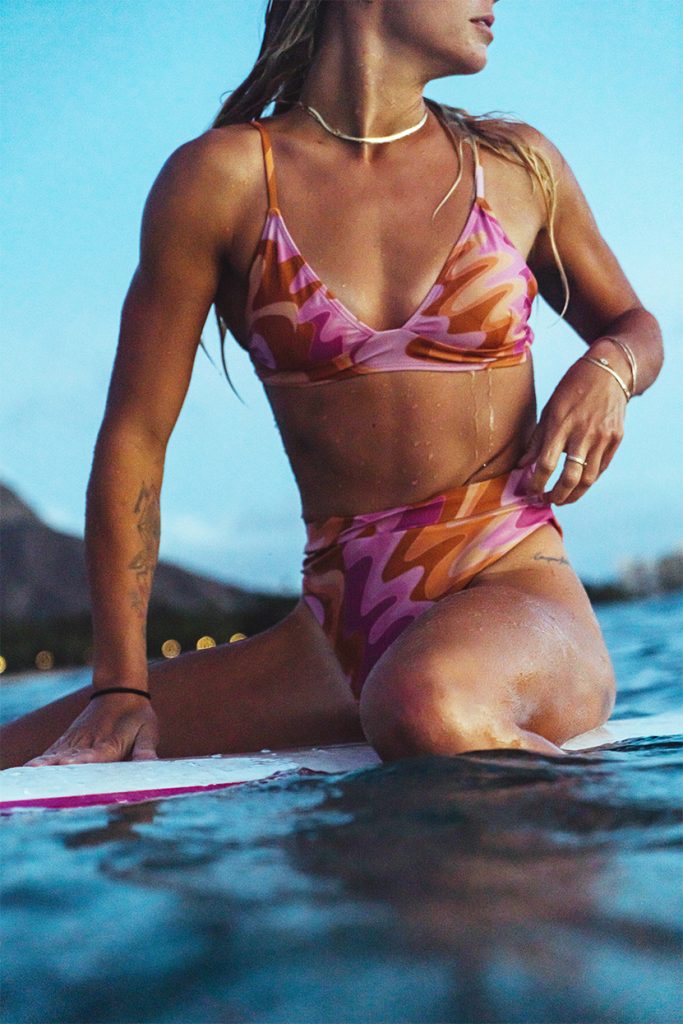 Another eco-conscious visionary is Brazilian-born Bruna Rodrigues from Auckland who launched her sustainable period underwear brand Mint Global in 2020. Her ambitious goal is to eradicate disposable period, post-partum and incontinence products from shelves by 2025 and that's why she has kept her line affordable. One of the major differences with what's on the market already is that where period underwear is usually made from cotton, Bruna has opted for bamboo. It's not only a more sustainable fabric but also longer lasting and much softer.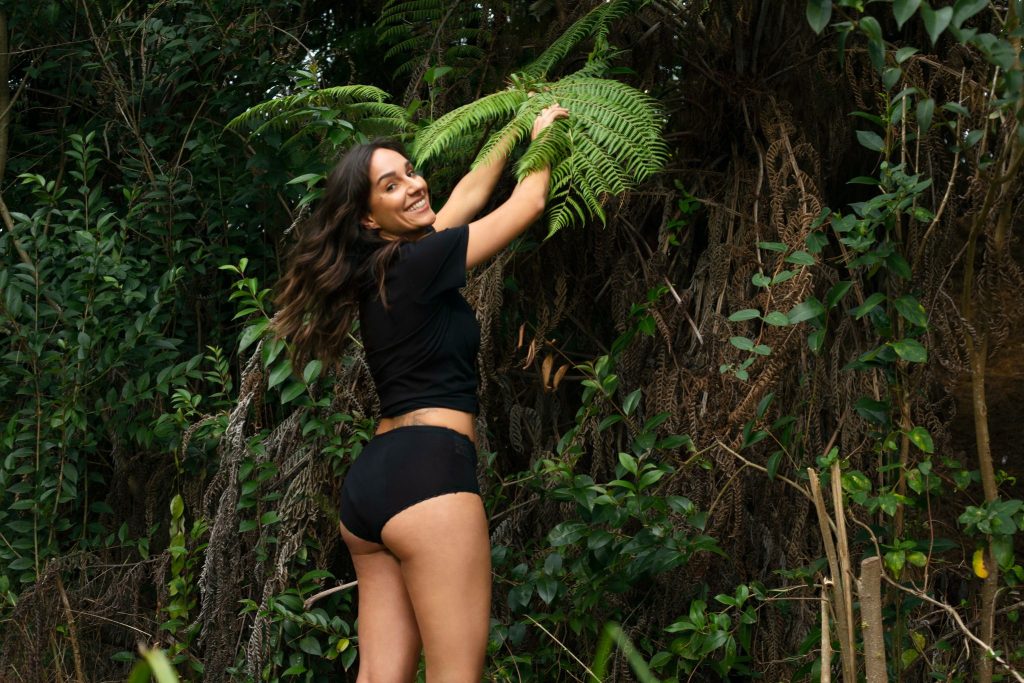 Celebrated Kiwi athlete and designer, Geoff Gates launched a label of sustainable yoga and activewear in 2021 with fabrics made from recycled plastic bottles. Each piece in the Zovari collection is handmade, high-end, super-soft and fit for high-performance. Geoff, who represented New Zealand as a cyclist and worked for Air New Zealand as an aeronautical designer before he ventured out into fashion, wants the range to appeal to all women, which means most styles are available in sizes up to XXXL. 
Sustainability for Home & Living 
If you love to marvel at glass art, Lava Glass in Taupo is an absolute must-visit destination. It's also the first carbon-neutral certified glassblowing studio in the world. Award-winning master glass artist, Lynden Over and artist, Christine Robb stayed together after graduating from Northtech with a Bachelor of Applied Arts and developed a world-class gallery with a great cafe and sculpture garden. If a visit to the great lake is not on the cards right now, the spectacular artworks can also be found online.
For Guido Loeffler and Nick Lee, founders of Innate Furniture in Christchurch, the focus is on helping New Zealand become less reliant on overseas markets. In 2018, they set out to create high-quality, customisable furniture that's locally made using natural materials and they are selling it at a fair price. They make indoor and outdoor dining tables, fully custom furniture using steel and timber, as well as complete commercial fit-outs and sustainable hemp bean bags.
Speaking of bean bags, Sue van Velzen from Marlborough creates giant round bean bags from retired yacht sails and sells them on Chooice. Although sourcing the sails can be a challenge, Sue has great relationships with sailmakers from Whitianga to Kerikeri who supply her with sails that have come to the end of their useful boating life. Alongside bean bags, she also makes duffel bags from sails and most yacht crews in New Zealand have at least one.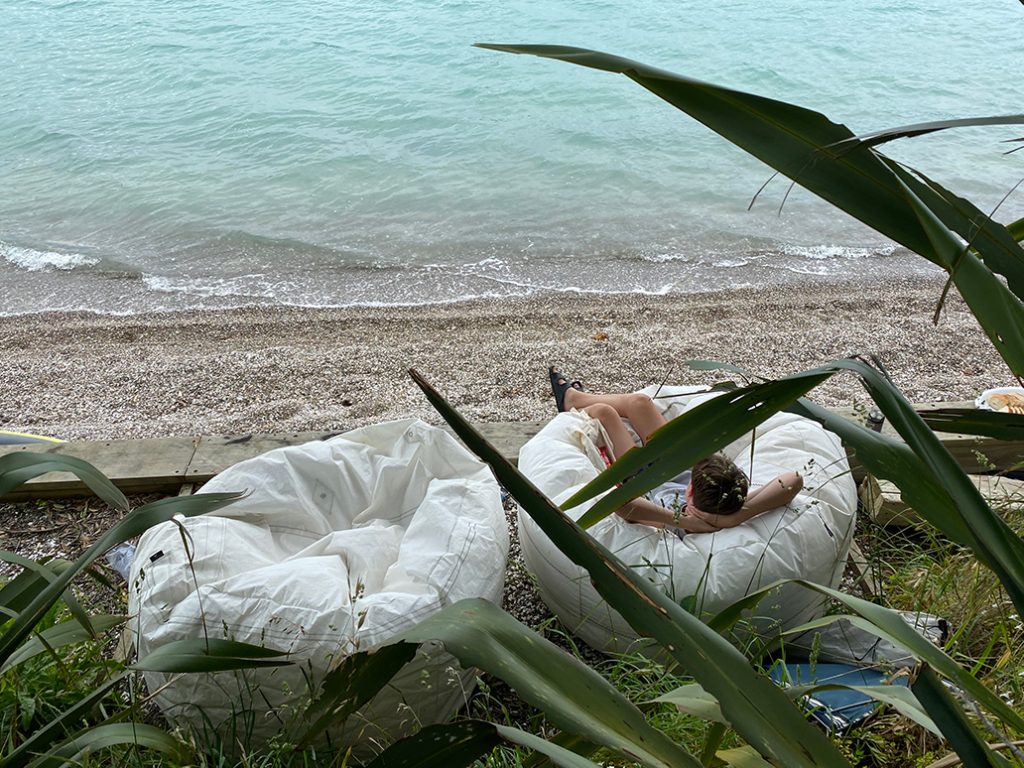 Bean bags are traditionally filled with polystyrene and there's absolutely nothing sustainable about that. A group of Rotorua-based scientists have created the perfect alternative, a 100% plant-based bean bag fill named EcoBeans that's unofficially a world's first. Launched to market in 2021, EcoBeans is growing fast. The beans are manufactured in Penrose, Auckland and can be purchased online or for South Island customers, via Innate Furniture.
Natural and eco-friendly flooring options are also gaining in popularity in New Zealand homes. Materials such as bamboo, recycled hardwood and cork have recently come into vogue in a major way. Toni Hadlee from Tauranga is the director of Cork It Natural Flooring. She and her family have been importing cork from Portugal for more than 40 years. A floor made of cork is not just warm and easy to clean, it is also soundproof which makes it perfect for busy commercial environments and apartment or multi-story living.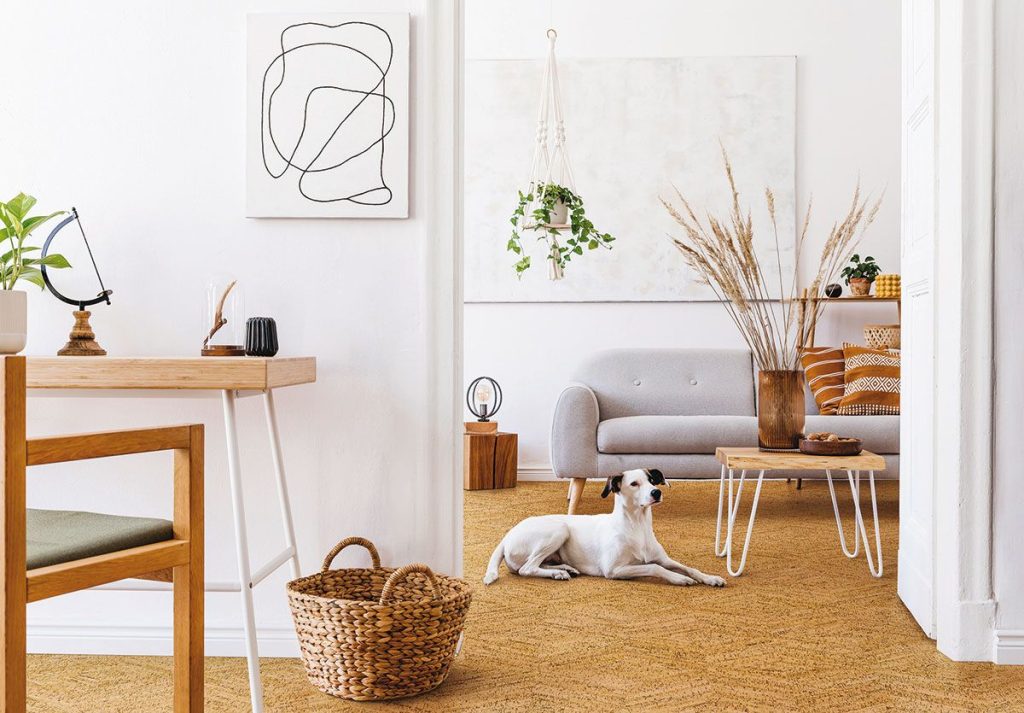 A different look at the ending
When talking about living, we must also acknowledge the fact that it'll end one day. That's never a nice topic, but not many people know that funerals and cremations as we know them to have a big impact on the environment. As we all become more aware of the carbon footprint we leave behind in life, there are some forward-thinking New Zealand businesses that are working to reduce the environmental impact of death, too.
Outside the Box casketsis one of these. Founded by industrial designer Becs Bartells and launched in March 2019, the inspiration for the brand was Becs' nana, Pearl. She remembered that during her nana's funeral a long time ago, the casket looked scary and cold. It was a plain brown glossy box that didn't reflect Pearl's big personality. Becs set out to do things differently and designed a casket from 100% recycled cardboard.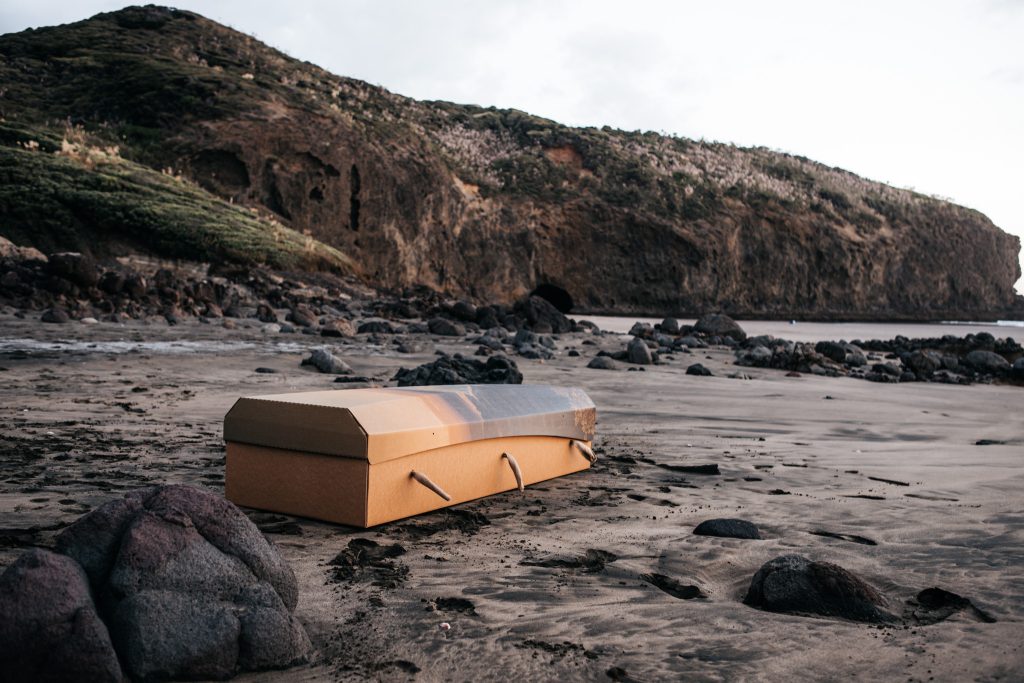 A cardboard or light pine casket is a great option for people who want to leave a legacy but not a footprint, and they are available in a range of designs or can be personalised. A completely natural burial is a concept that's still largely unavailable in New Zealand, except for Wellington and Ōtaki on the Kapiti Coast, but there are plenty of funeral directors across the country who can advise you on the most eco-friendly options.