Sun & Moon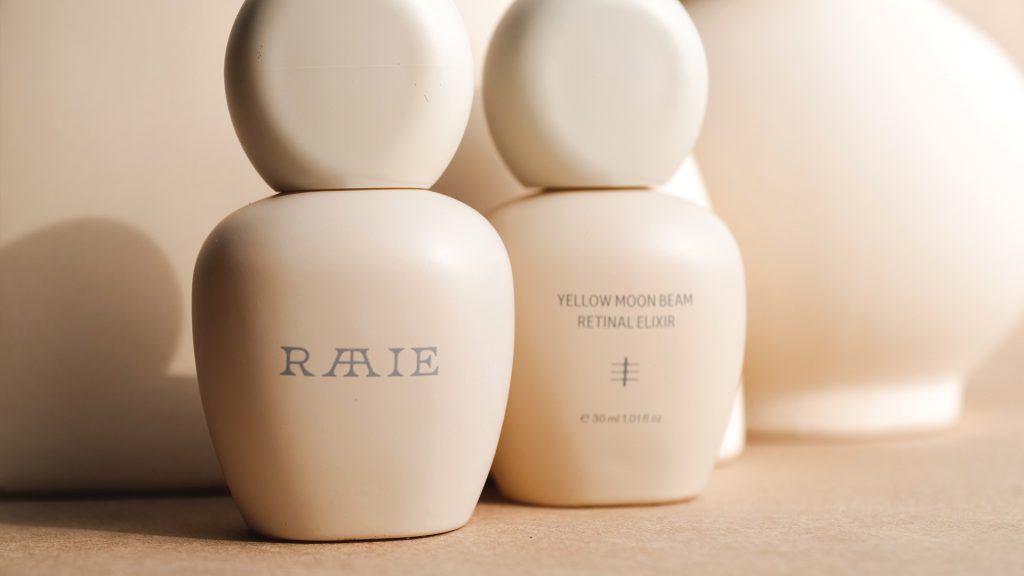 RAAIE is the latest homegrown brand that's been making waves in the local beauty scene. Made with the utmost integrity, Morning Dew Vitamin C Serum, $137, harnesses the power of antioxidant-rich botanicals such as blackcurrant and sauvignon blanc grapeseed so we can enjoy the benefits of the sun without the negative effects of photo-aging. Yellow Moon Beam Retinal Elixir, $143, is its partner in crime that works overnight to improve skin texture and reduce pore size. Using 0.1% encapsulated retinal, it works 11x faster than retinol, minus the irritation.
Best in Class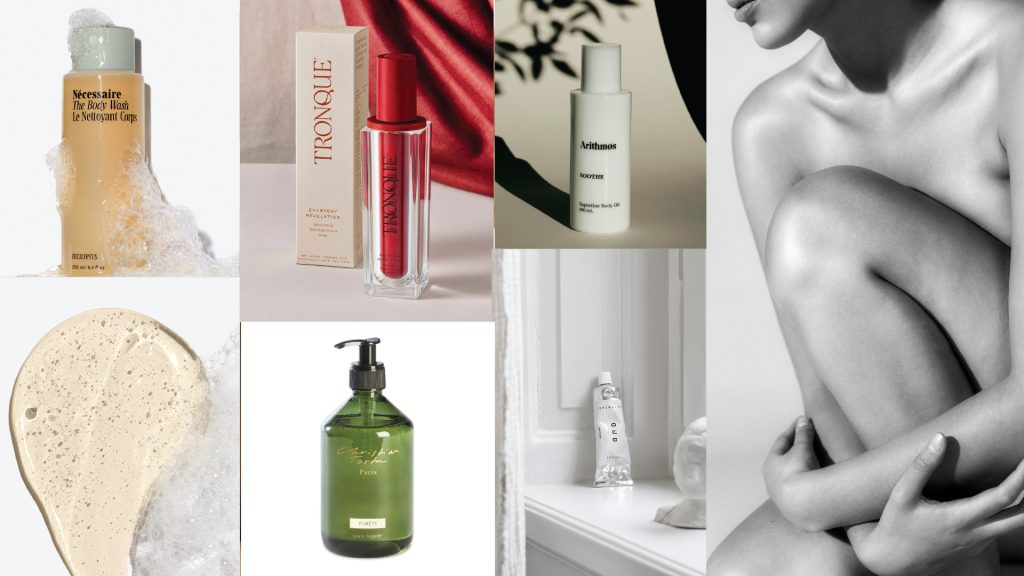 Bodycare is basic no more. With the rise in demand for at-home self-care experiences, every choice, from soap to creams, is considered to ensure an indulgent moment. Necessaire The Body Wash Eucalyptus, $41, is an award-winning vitamin-rich gel that's flying off shelves – opt for the Eucalpytus fragrance for an aromatherapeutic moment. In line with the clean theme, Tronque Exfoliating Refining Serum, $145, is a skin-refiner that unclogs pores, softens ​​keratosis pilaris and ingrown hairs. Hand-blended with seasonally sourced ingredients, Arithmos Soothe Superfine Body Oil, $72, is a decadent blend of rose, geranium, patchouli and frankincense for a mood-enhancing bath or night-time routine. Christian Tortu Forêts Liquid Soap, $59, brings to life nostalgic memories of walks in lush forests full of pine, tree moss and Virginina cedar. For a resinuous fragrance to match the winter, look no further than Tangent GC Organic Yuzu Hand Cream, $33.
Do the Dew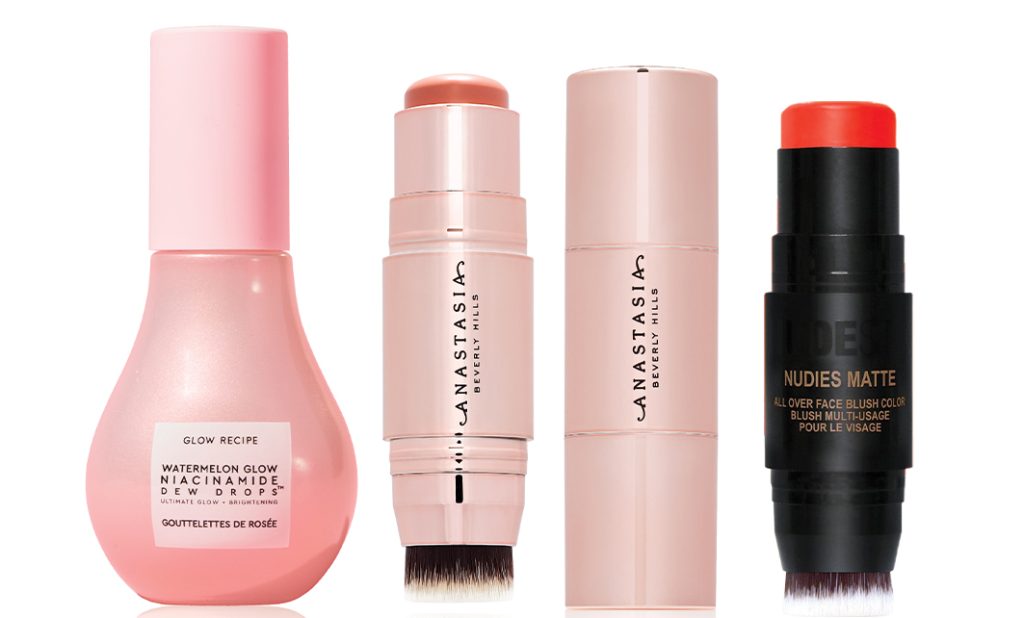 The clean girl look is in full swing and there's no better time to don the dew than our drying winters. A hydrating niacinamide serum, Glow Recipe Watermelon Glow Dew Drops, $55, has become a staple amongst makeup lovers who are striving for the glitter-free gloss effect. For a wash of healthy colour, Anastasia Beverly Hills Stick Blush, $51, imparts a natural radiance in skin-flattering tones. If you're heading for a Euro summer trip, Nudestix Nudies Matte All Over Face Color Blush & Bronze, $56, in Picante is the it-shade you need for a chic coastal vibe.
Exquisite Nostalgia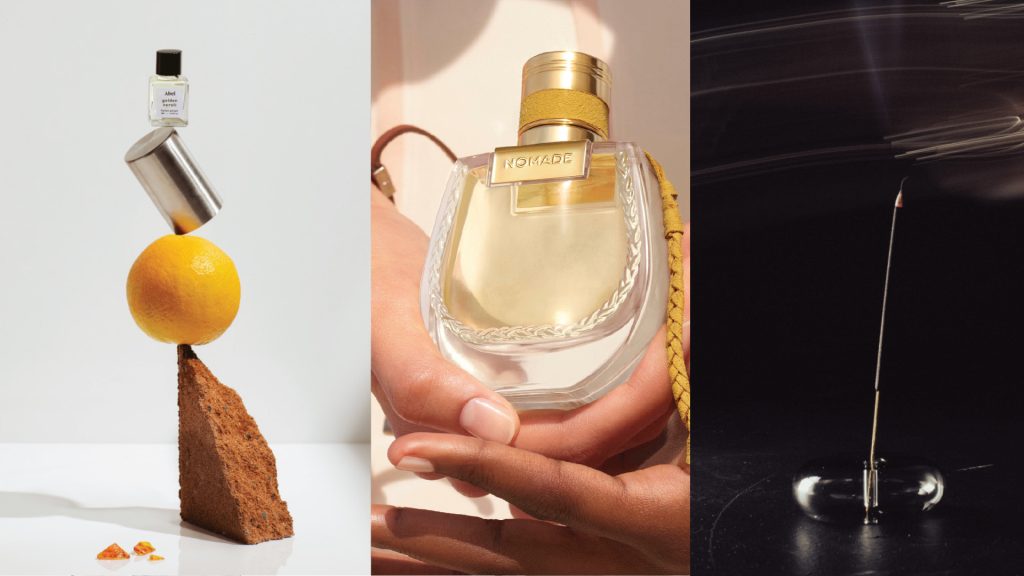 As of late, fragrance has become analogous to escapism; a brief second of peace while you tap into the now. 100% natural, using therapeutic-grade essential oils, Abel Odor Parfum Extrait, 7ml, $75, is intended to be a lifestyle product that can be topped up on the pulse points for a restorative moment, no matter where you are. Chloe Nomade Eau de Parfum, 50ml, $185, is a vegan fragrance that uses responsibly harvested Egyptian jasmine to evoke a warm sensuality. Make your home a sanctuary with The Virtue Incense Sticks, $58; inspired by cultural pockets around the globe, these hand-rolled charcoal incense sticks give you a modern ritual to revel in.
Balance, Baby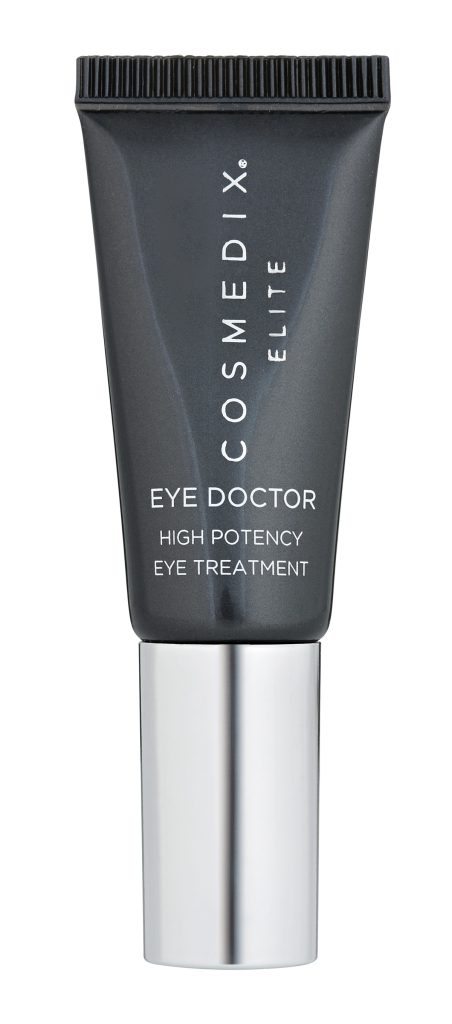 Focusing on the gut-skin connection, The Beauty Chef provides 24 bio-fermented probiotic superfoods in GLOW Inner Beauty Essentials, $75, which brings balance to our inner, and ultimately, outer health. To support your skin at a cellular level, ProYou Marine Collagen Beauty Blend, $99, harnesses the power of carotenoid Astaxanthin to give you an extra boost when it comes to internal UV protection and increased elasticity.
Lift & Learn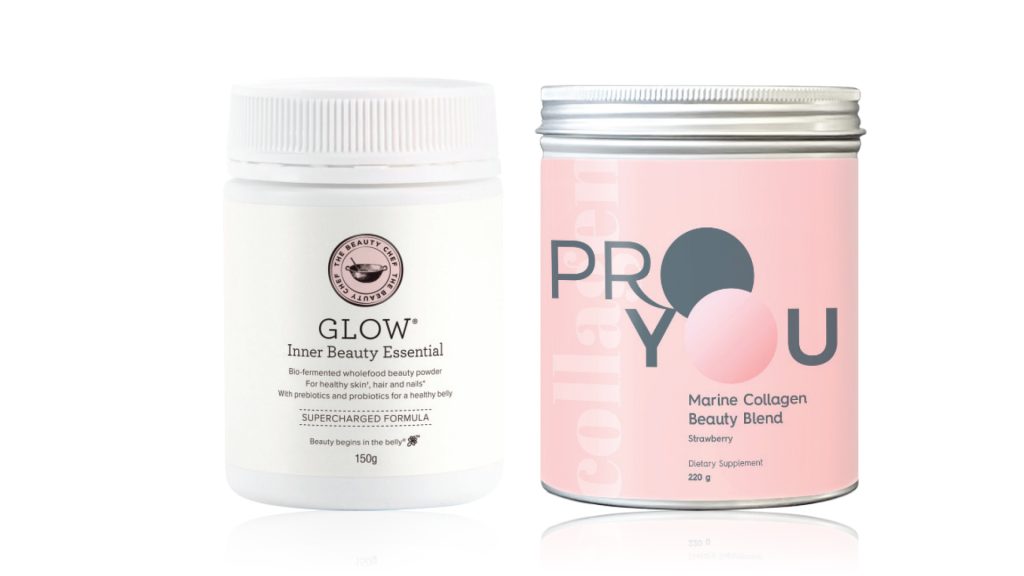 This is a PSA for the eye cream lovers. As we all know, Cosmedix Opti Crystal is an iconic bestseller that visibly undos the work of gravity and time on our under eye and lids. From the advanced Cosmedix Elite line is Eye Doctor, $255 – an even higher-potency treatment with a retinol complex that will have you defying time and looking as snatched as Bella Hadid. Grab it from your local Aspect spa.
Astral Prisms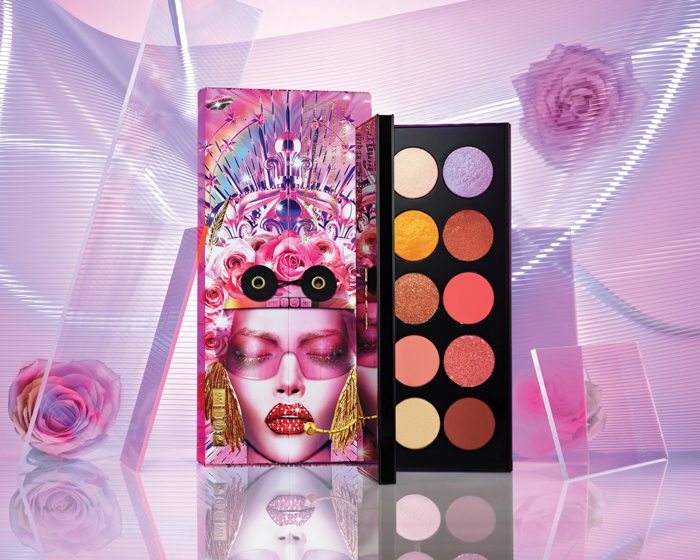 Earlier this year, the second season of HBO's Euphoria created a hype for expressive makeup that permeated throughout social media – diamantes, graphic liner, vivid hues and the most iconic of all was the holographic party eye looks. Pat McGrath Labs Mothership IX: Huetopian Dream, $238, is an absolute must-have that includes shade-shifting triochrome eyeshadows with psychedelic iridescence, as well as ultra creamy velvety mattes for sculpted eye looks during the day.
Sign of the Times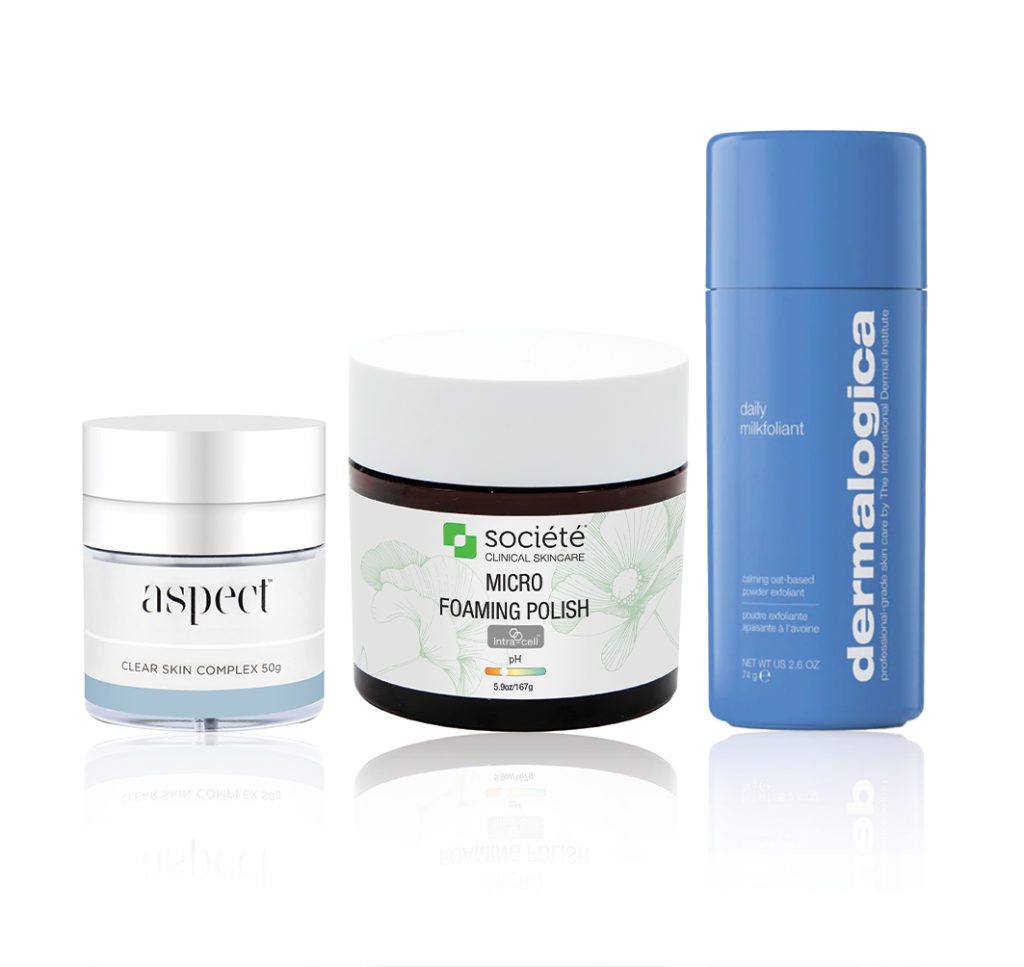 Even if you've achieved flawless skin through years of skin therapy, no one can fight the inescapable destiny of maskne. Serving the latest in pore-cleansing products, Aspect Clear Skin Complex, $140, has launched a cutting-edge gel-cream that allows AHAs to work harder while the addition of glycerin maintains hydration. Société Clinical Skincare Micro Foaming Polish, $94, is a satisfying exfoliating scrub that you work on dry skin to instantly improve skin clarity, brightness and texture. For a mild and calming formula, Dermalogica Daily Milkfoliant, $119, uses soothing ingredients such as coconut milk and oat bran extract, so you never overdo it.
The Clean Effect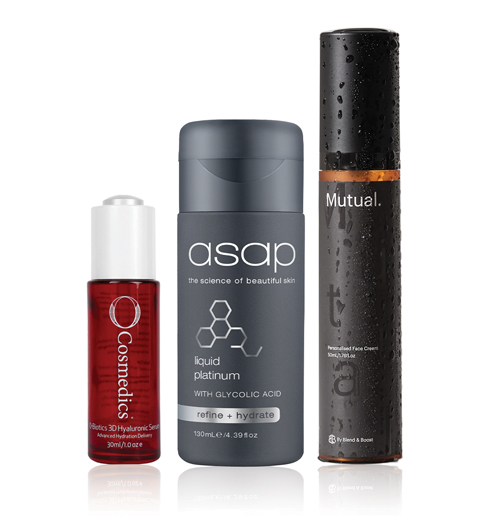 Reinforcing skin barrier function is crucial while we have our heat setting on high. Boost your skin's immunity with O Cosmedics B3 Plus, $152, a skin tone and collagen boosting serum with 12% niacinamide to improve texture and radiance. asap Liquid Platinum, $85, works overnight to decrease melanin concentration and effectively brighten and hydrate the skin. For an all-in-one approach, Mutual uses an AI algorithm to curate a customised formula that targets all of your skin concerns, $174.
Glow Your Own Way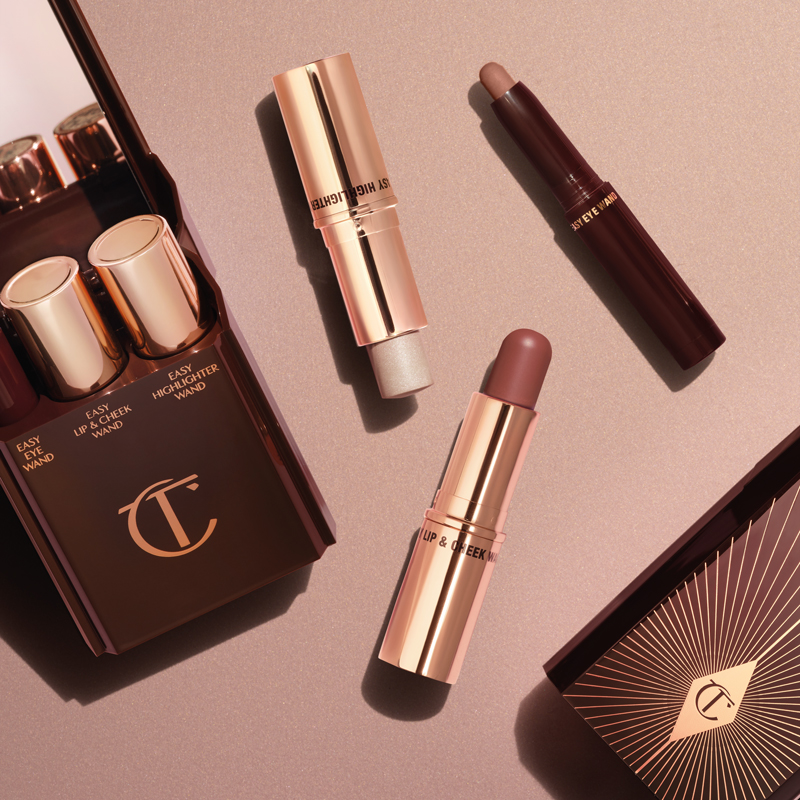 Juggling work, life and kids; us women have a lot on our plate. To have you looking glam and out the door in 5 minutes, Charlotte Tilbury has launched 5 portable and refillable kits dubbed the Quick & Easy Makeup, $POA. A curated trio of eye, lip & cheek, and highlighter wands, you can swipe and smudge your way to perfection.