Regardless of your section style and outlook, here are some inspiring ideas to help you to get the very best out of your location with the genius design, architecture and building of these end-to-end Box design and build projects.
Beach Life – Small Footprint, Massive Views In Piha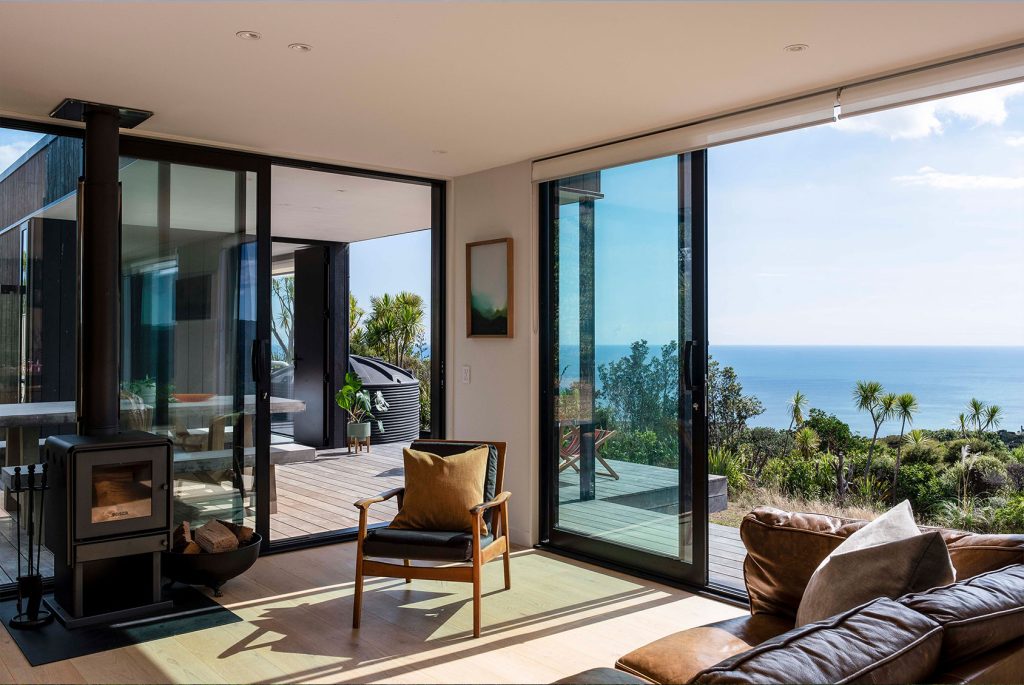 This compact design beautifully incorporates the scale of its view with integrated indoor/outdoor flow and a covered outdoor deck as a second living room. This approach also manages to fit 2 bedrooms and 2 bathrooms with a generous size living/dining area into a small footprint of 81sqm. It's even got a private wing for when friends and family come to stay – which given the stunning location might be quite a lot!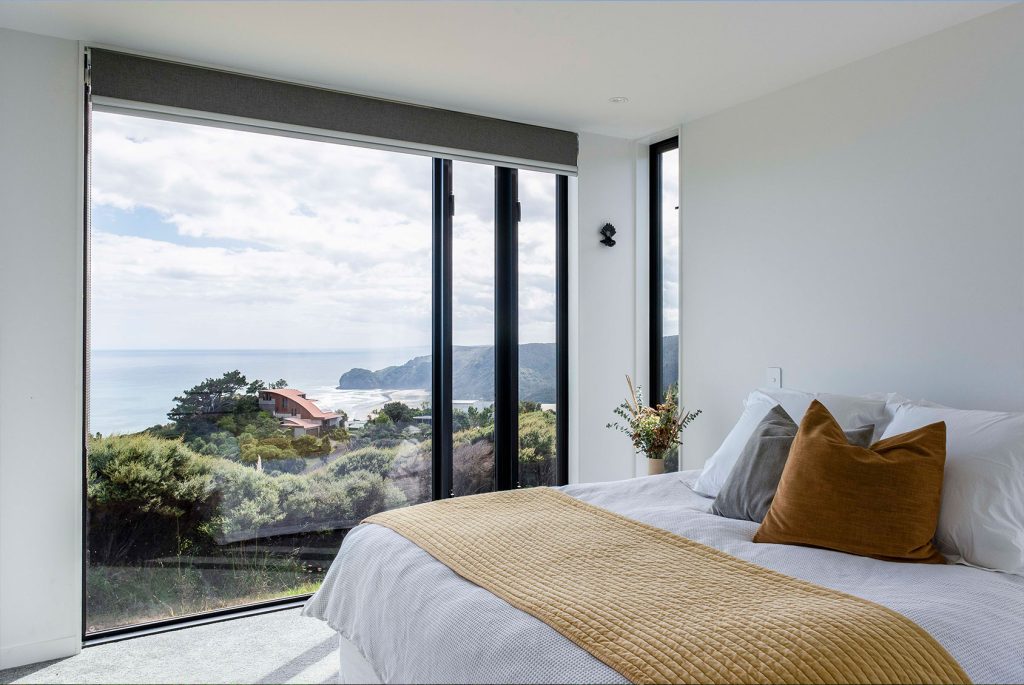 See the more details including floor plan here
Sliced Out Of The North Island Bush – The Perfect Home For A Sloping Site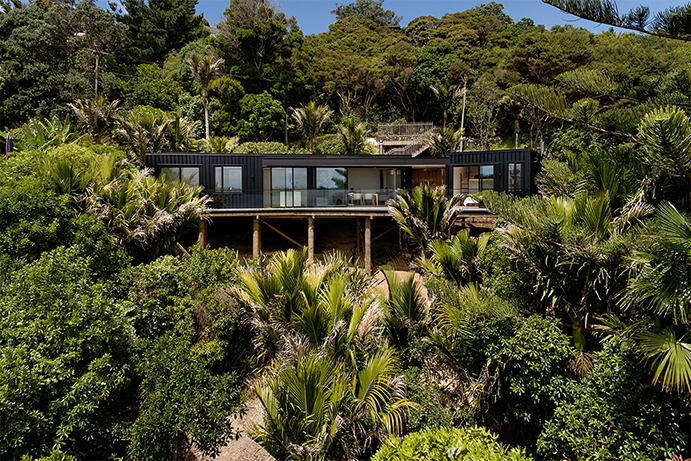 This section was typical of its Waiheke Island location. Sliced out of the North Island bush, the umbrella tops of nikau fronds punctured a varied tapestry of green and the north-facing view across the valley stretched all the way to the open ocean. All up, the house is 97 square metres with a 30-square-metre covered outdoor area, protected by a wedge-shaped roof that links the main dwelling to the visitor wing. Industrial metal roofing wraps down to clad the walls. It has a wide-trough profile that gives the dwelling a container-like feel. It's also low-maintenance for a coastal climate.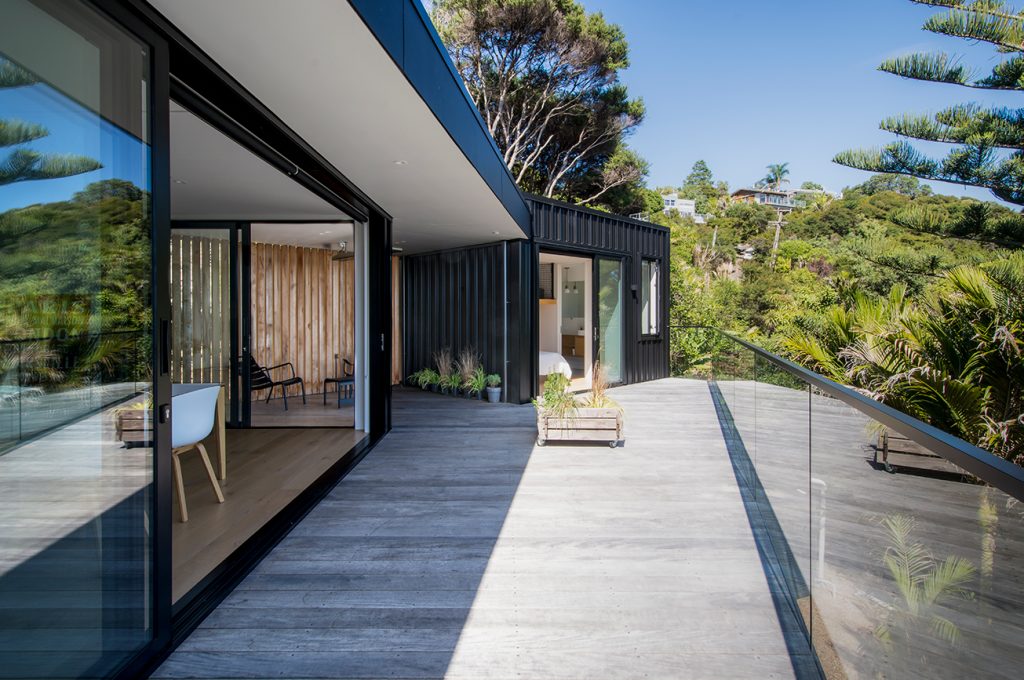 See more details including the floorplan here.
Barn-Like Yet Contemporary – A Family Haven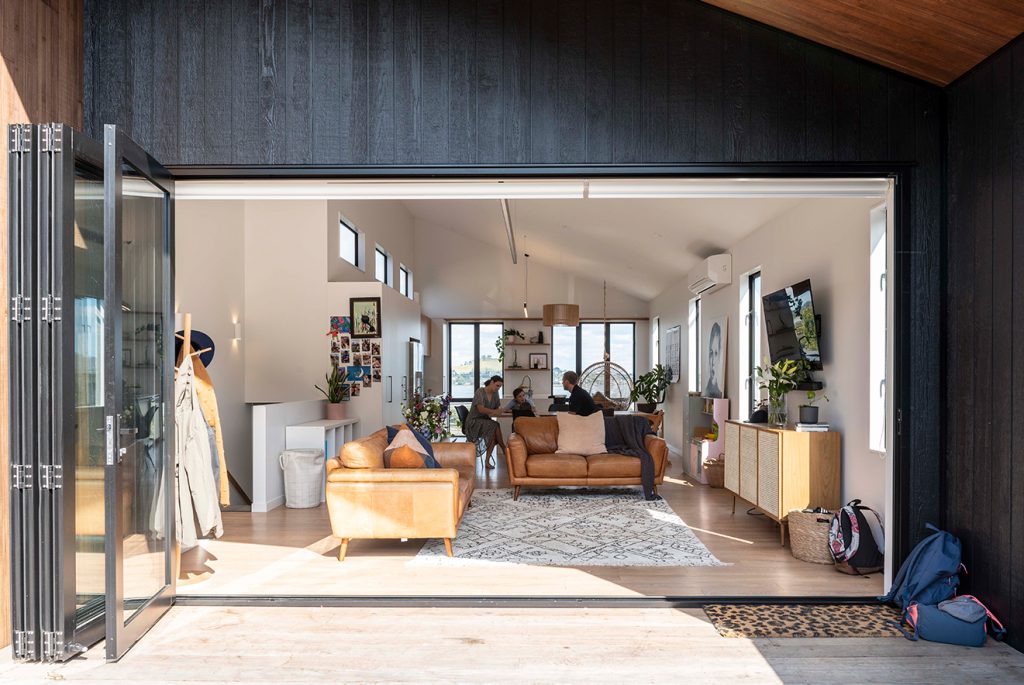 The brief for this family included a large, open-plan living space so they could keep an eye on the children – and make the most of the south-facing view. This cedar-stained pine, teamed with dark-toned Weathertex, gives the 155-square-metre dwelling a two-toned appearance; its strong single gable is barn-like yet contemporary, a look which neatly straddles the rural/suburban divide. Generous decking on the north side runs seamlessly out from the living room to enhance a feeling of spaciousness delivered by cathedral ceilings and deep eaves providing protection from the elements.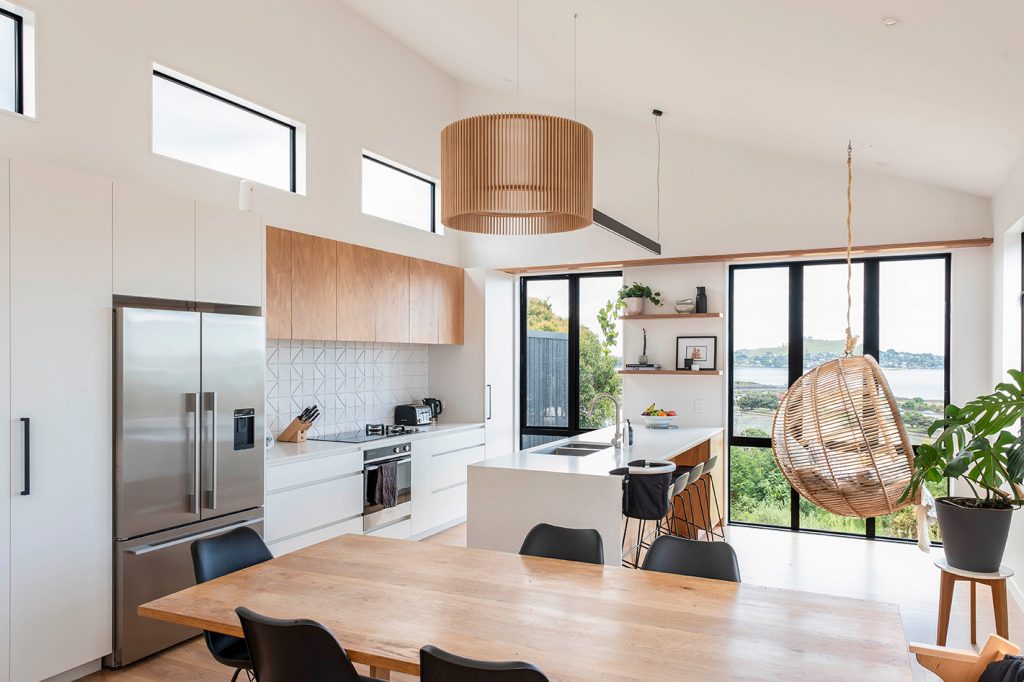 See more details including the floorplan here.
Endless Summer – Low & Slung in Kerikeri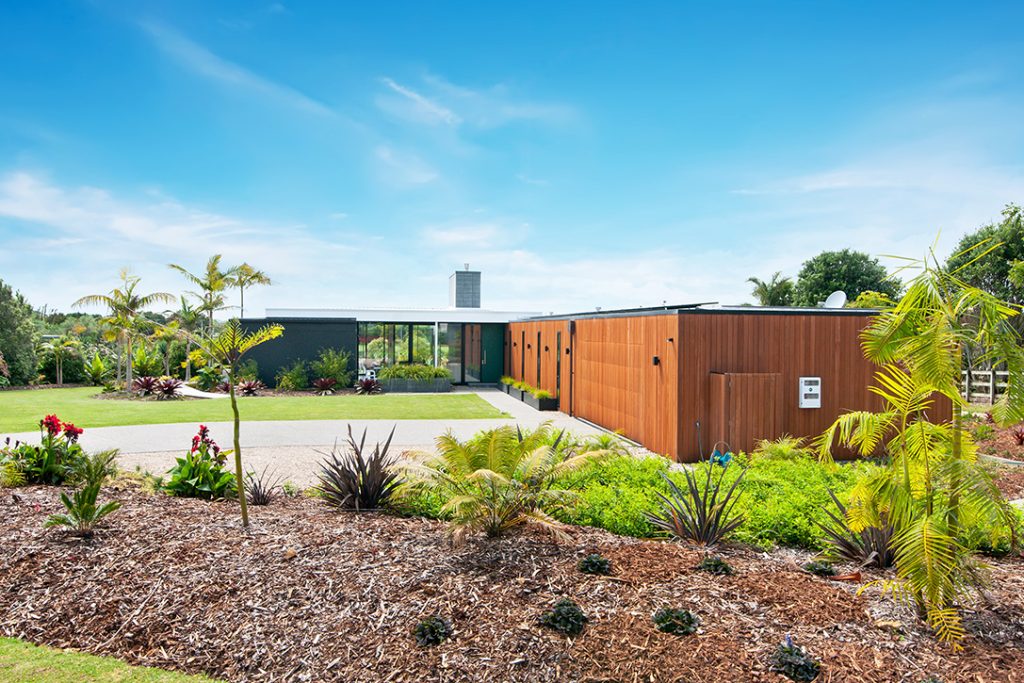 The owners, a semi-retired couple, swapped the birdsong and beauty of the Titirangi bush for this single-level dwelling that sprawls across the flat site taking delicious advantage of the sun. There are echoes of that Palm Springs style here. A cedar wing that houses the bedrooms and a cleverly disguised garage slices at right angles beneath the roof of the living zone. Its linearity is emphasised by the use of vertical board which is only broken by narrow slot windows. In antithesis, the fully-glazed living/kitchen and dining room has total transparency for wraparound views of the garden surrounds. Decked breezeways link the living to the master bedroom externally.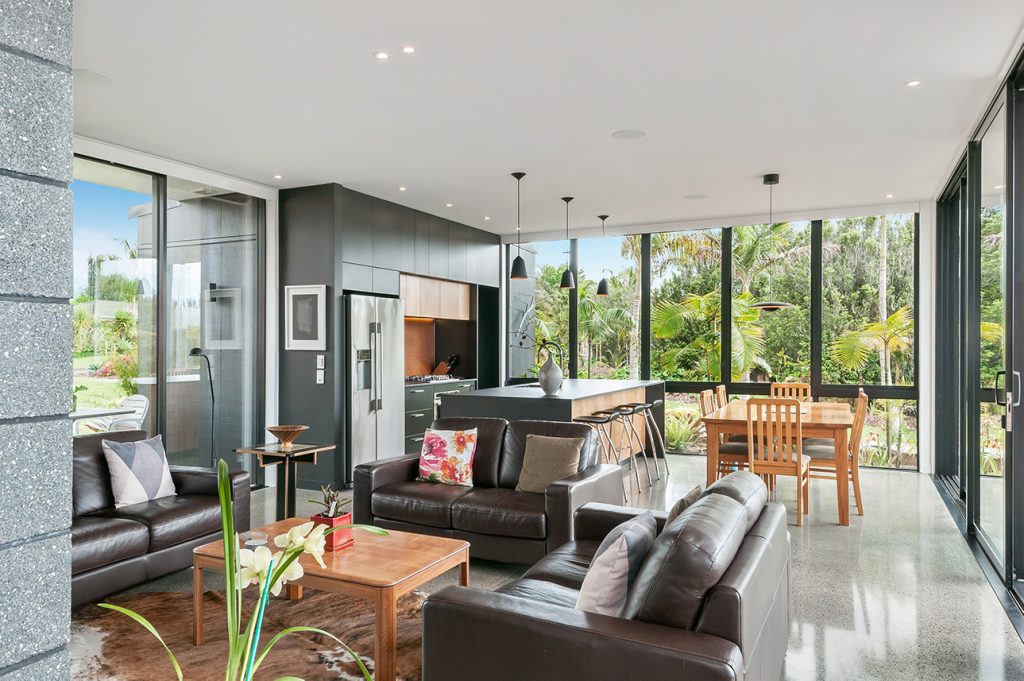 See more details including the floorplan here.