We may not be able to travel to Paris but at least now we can shop like we're there. French fashion house, Louis Vuitton have recently blessed us with their third New Zealand boutique, a homage to their Spirit of Travel, in Westfield Newmarket, Auckland. Celebrating the brand's savior-faire, the newly opened store joins other international prestige brands in the Luxury Precinct of the premiere shopping centre.
Inspired by Louis Vuitton's infamous Damier pattern and its emblematic symbols, the facade features a metal mesh allowing a see-through effect for customers to peek through from the outside, while granting clientele privacy from within. The entrance welcomes visitors with natural elements of light stone flooring and hanging shelves made of light natural wood.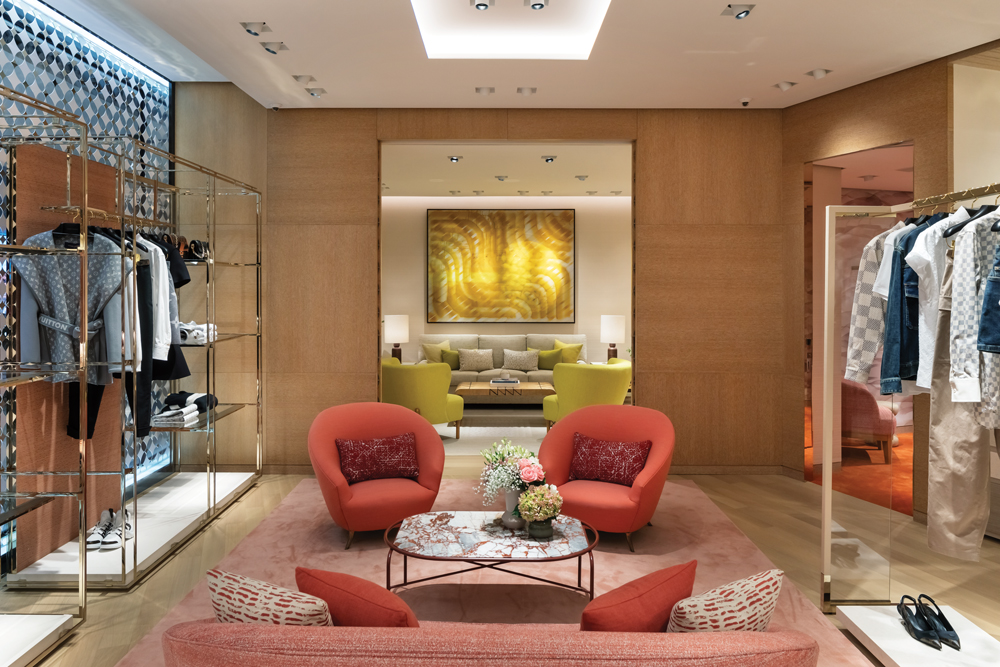 Inside the Louis Vuitton store features locally-crafted furniture made from the finest materials and artwork from artisans such as Gim Gimblett and James Cousins, alongside international pieces such as a table by Italian designer Carlo Mollino and a coffee table by British designer Alexander Lamont.
With a selection of the brand's men's and women's ready-to-wear, leather goods, shoes, fragrances, watches, jewellery and accessories on offer, those who want the ultimate in luxury shopping affair can opt for a personalised shopping experience in the privacy of an exclusive salon. We really don't need to travel far to satisfy our opulent fashion desires anymore.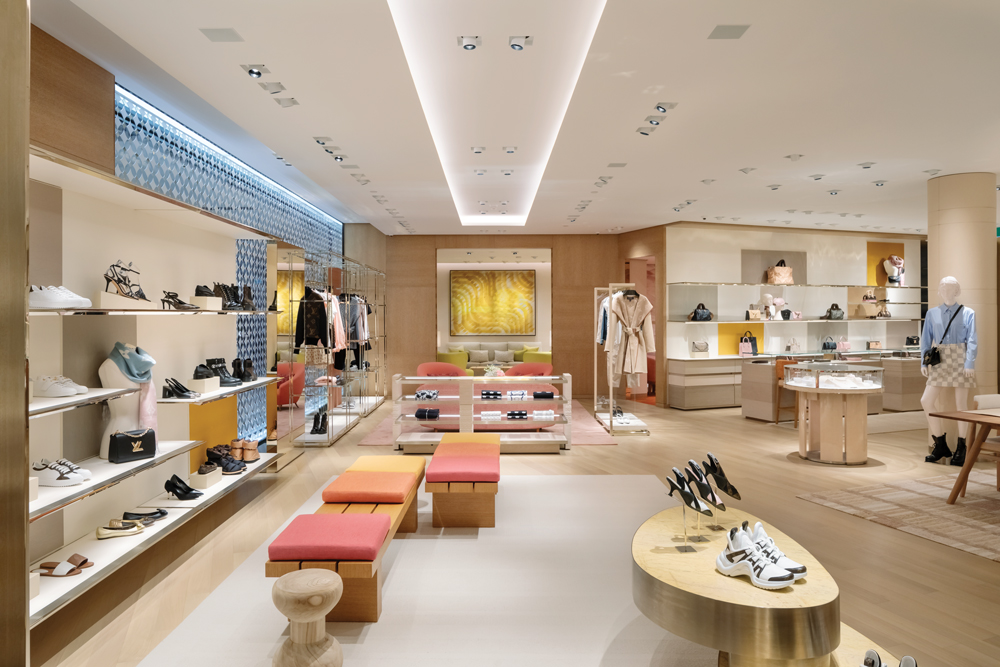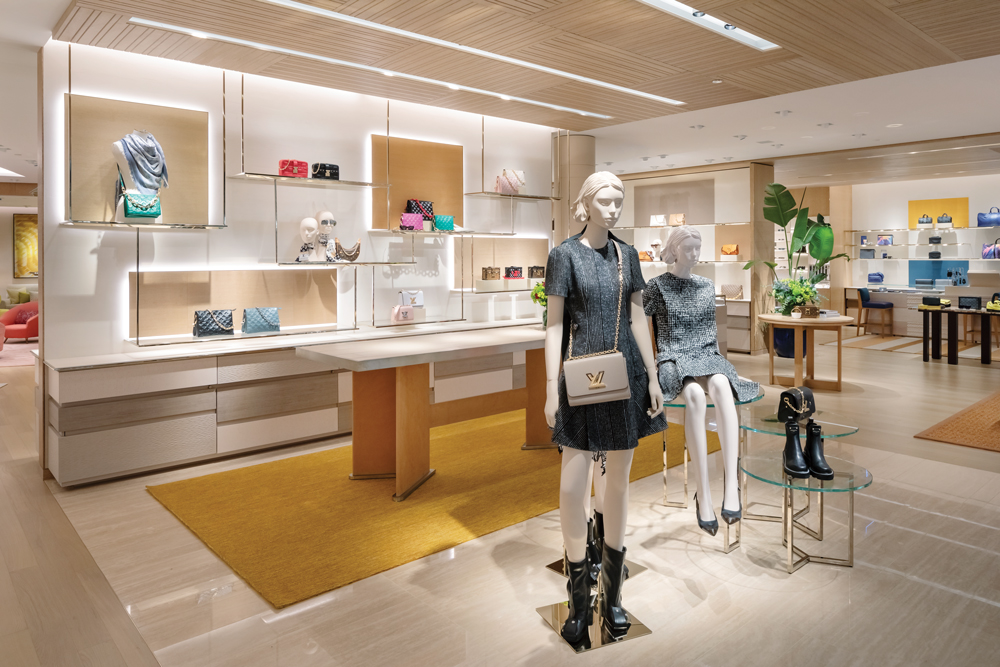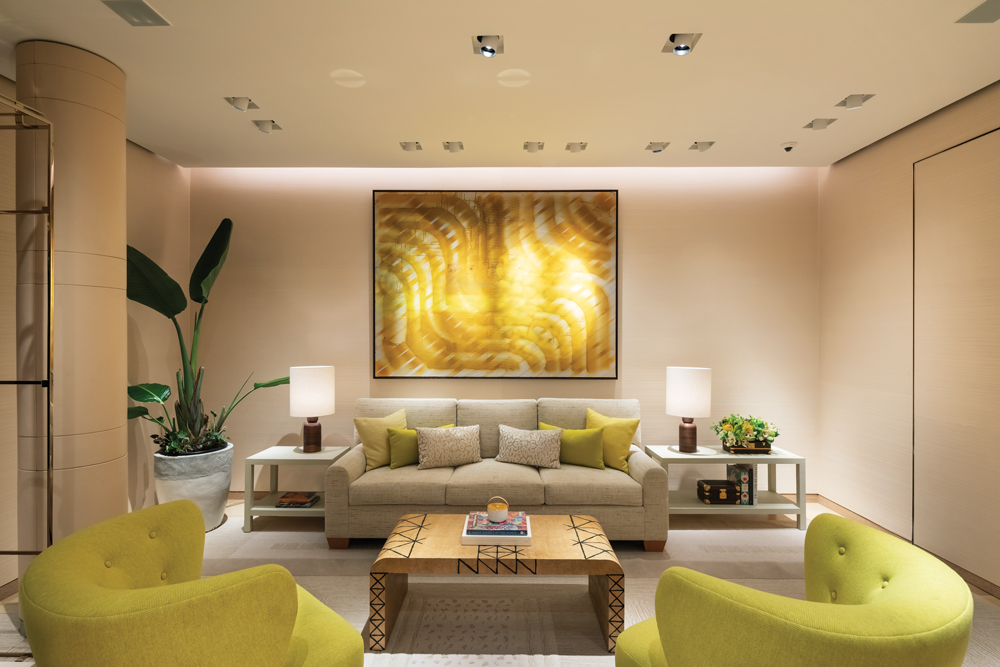 Have a look at other articles from the M2woman Summer 2022 Issue here