Now that most of us are back at work, I'm sure there's one thing we can all agree on – bring back those Friday social afternoons with the work crew! And while the days are hot and the sun is still shining right through until the evening, we still want some semblance of us still being on holiday so a nice refreshing, summery drink is just what we need to make these first weeks back at the office just that little bit easier. This week's cocktail hits all the right spots, with its sweet, sour and refreshing flavours. Taking your classic whisky sour and adding the tart tang of cranberry and the citrusy sweetness of orange, this Cranberry Orange Whisky Sour will soon be on your regular rotation. So rally the team together, order a round of delivery pizzas from CBD locals, Toto Pizza, and catch up with everyone over a glass of this tantalising cocktail.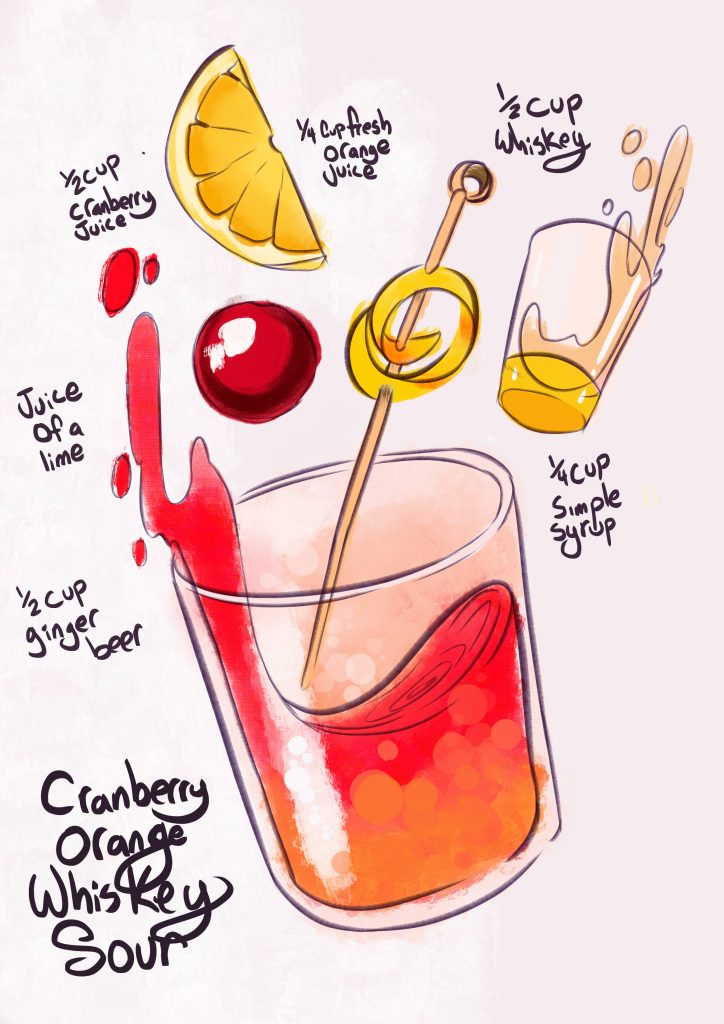 Cranberry Orange Whisky Sour
Ice
1/2 c. cranberry juice
4 oz. whiskey
1/4 c. simple syrup
1/4 c. freshly squeezed orange juice
Juice of 1 lime
4 oz. ginger beer
Method
1. Fill a cocktail shaker with ice and add cranberry juice, whiskey, simple syrup, orange, and lime juice. Shake until well chilled.
2. Fill two glasses with ice and strain mixture into glasses. Top off with ginger beer to serve.
Serves 2