Keep 77 Hours Of Backup Power For Your Phone On You At All Times
The sheer proliferation of devices used in our everyday lives has elevated the power bank to that of "essential companion" to ensure we remain connected at all times in situ or on the move. Keeping ahead of the curve of the demands of our increasingly smart world, Belkin has evolved the power bank's traditional battery design to offer a device that is even more powerful, reliable and easier to use wherever you are.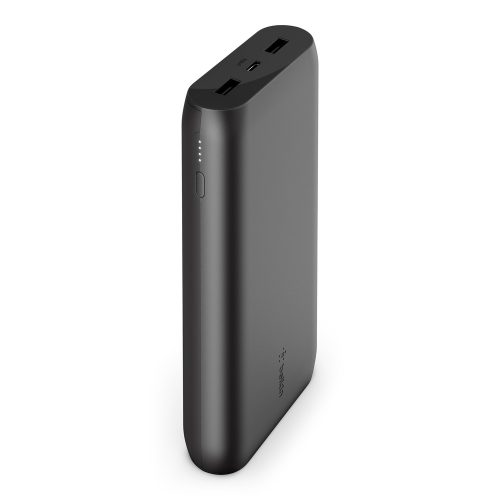 The BOOST↑CHARGE Power Bank 20K, retailing for $79.95, is compact, portable and powerful. A breeze to have on your person at all times, it tucks neatly into a purse, briefcase or carry-on, and offers up to an additional 28 hours of battery life to your tablet and up to 77 hours to your smartphone, eliminating the need to hunt around for a power point and allowing you to stay charged for days while travelling for work or leisure. In addition to a fast-recharging USB-C port, the 20,000 mAh power bank also sports dual USB-A ports to support simultaneous charging, delivering 12W of power when a single port is in use or a total of 15W split between ports when both are used at the same time.
Not one to do things by halves, Belkin offers a two-year warranty with your power bank, with an extra cherry on the top with the product warranty extending to protect your connected devices for extra peace of mind – if your device is damaged by an electrical charge while properly connected to the charger, Belkin will repair or replace it up to a value of $2,500. Now that's a company that cares.
Pick up one from Belkin now.
You'll also like: