In February 2000, actress, singer, dancer and all-round 2000's icon, Jennifer Lopez, made history on the red carpet of the 42nd Annual Grammy Awards with the infamous Versace Jungle Dress. With its tropical green-printed silk chiffon and plunging-below-the-naval neckline, the gown not only cemented both JLo and designer Donatella Versace firmly in the intersection of celebrity and fashion, but also gave rise to an unlikely tech tool.
Photography By Mert Alas and Marcus Piggott
Google Search had been available to curious internet users for a couple of years at this point and results only showed pages of text with links to sites. With the sensation the dress caused, Google experienced its most popular search query they'd ever seen at the time, with both men and women the world over desperate to get a glimpse of the iconic dress in all its sex appeal glory, leaving Google to look at ways they could show users the images they wanted to see, instantly. A year later, they gave us all what we didn't know we needed.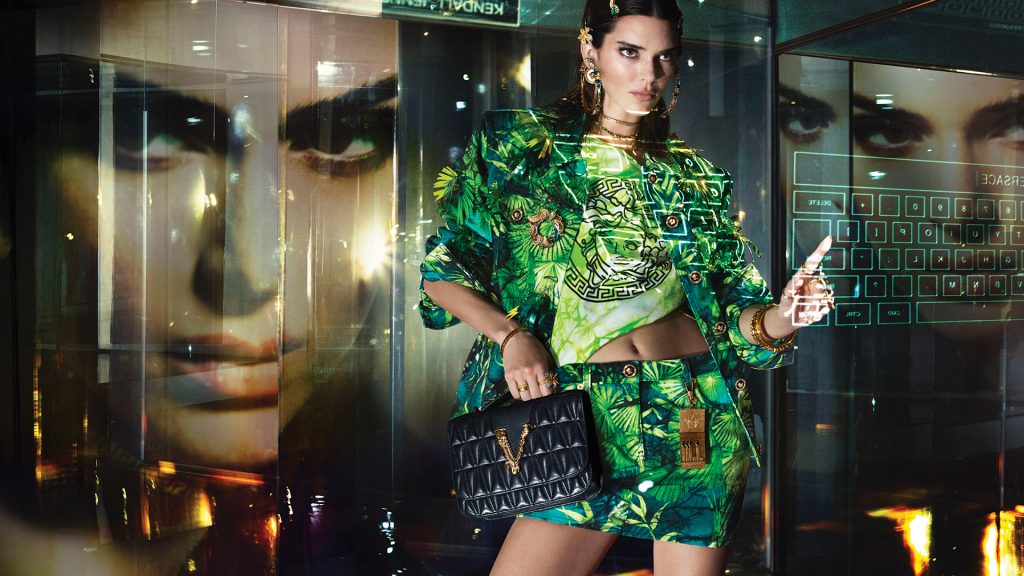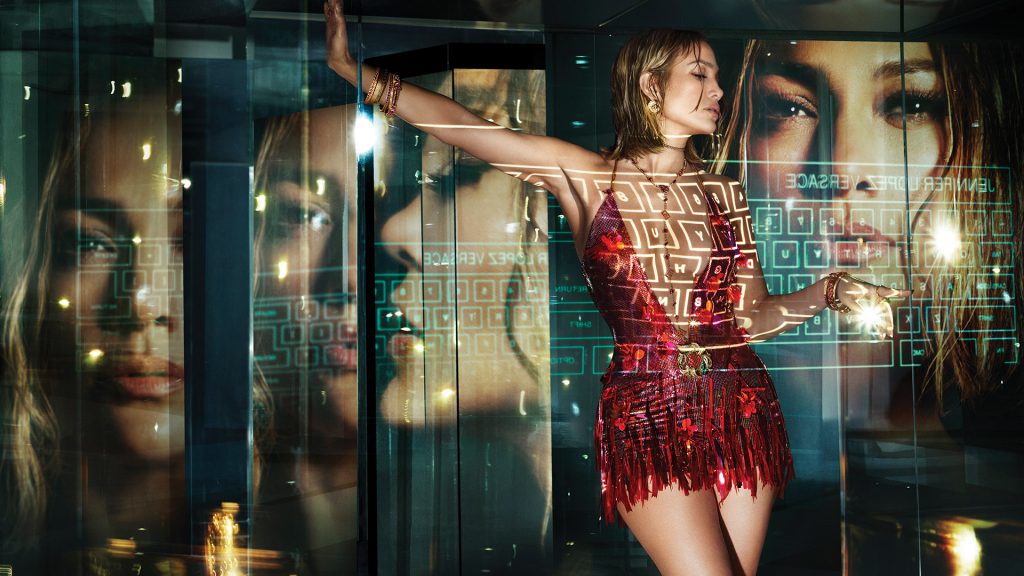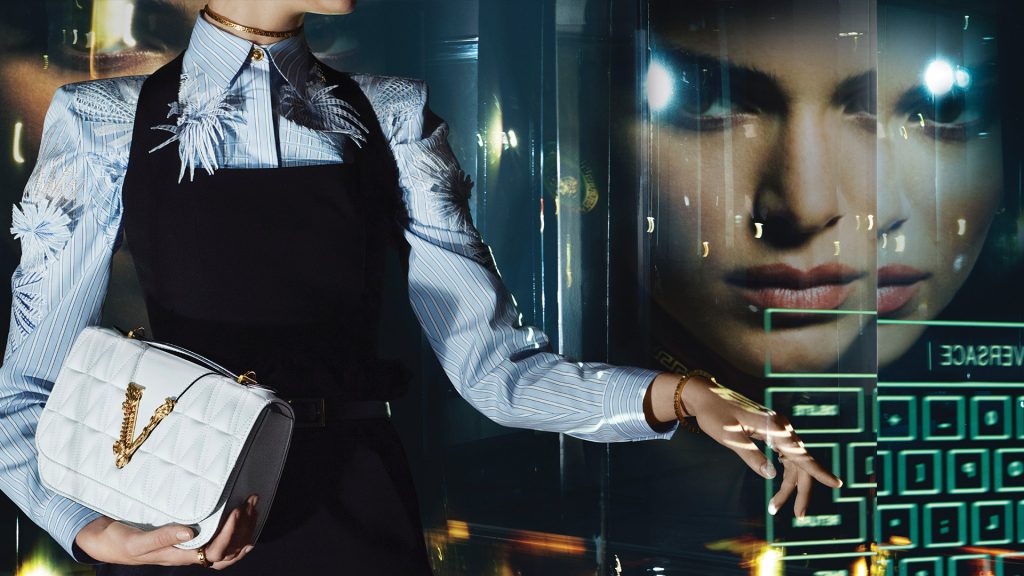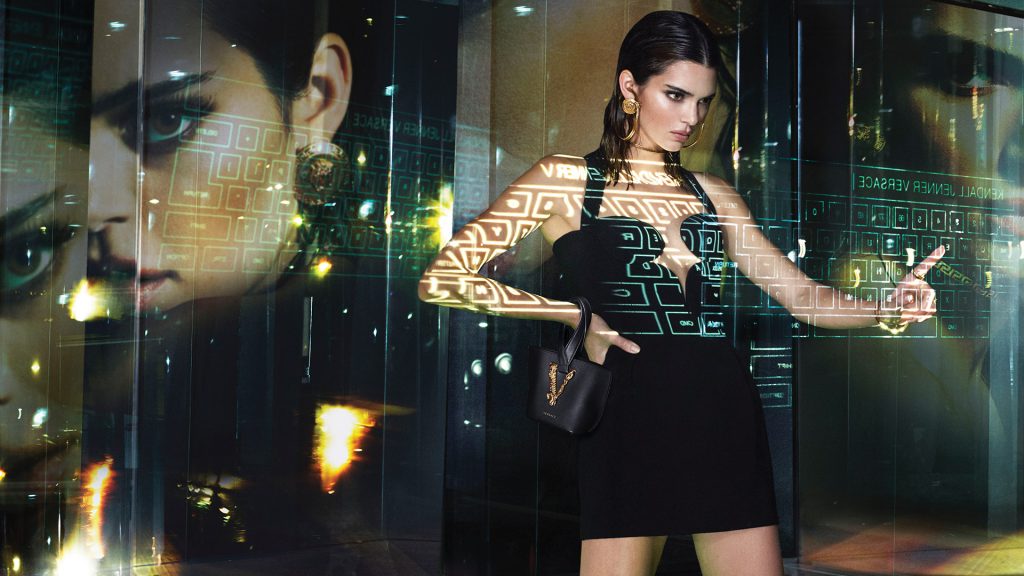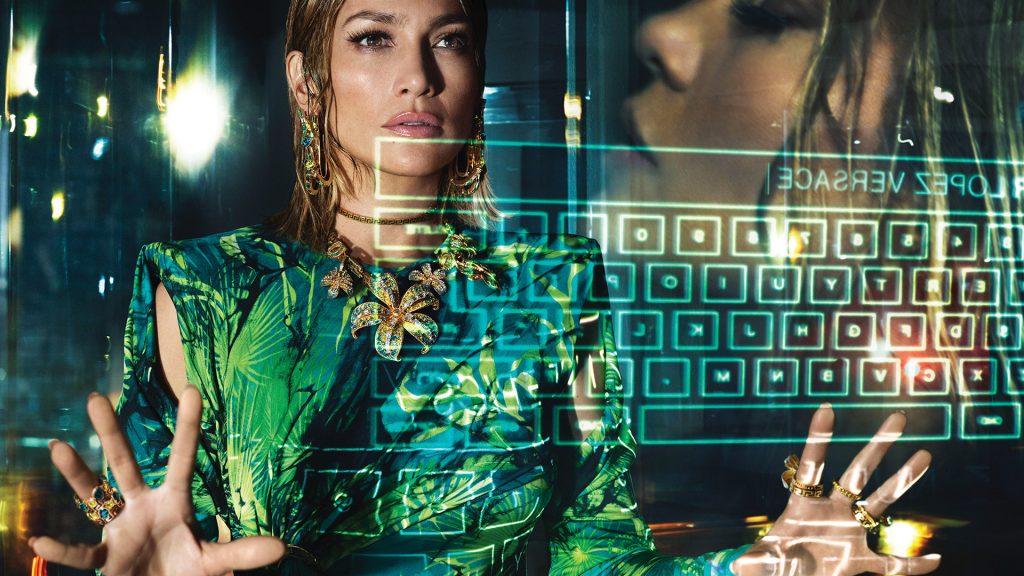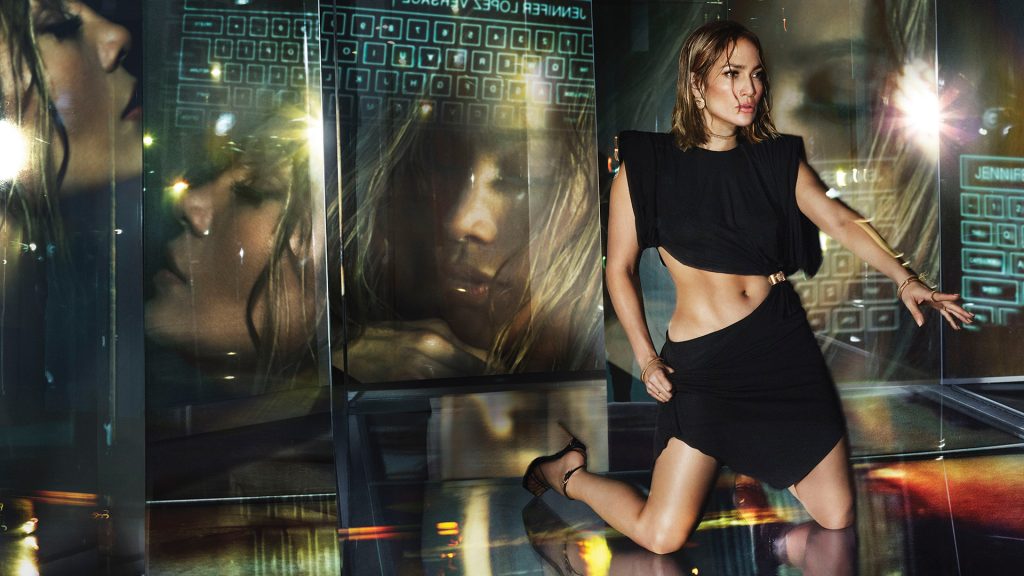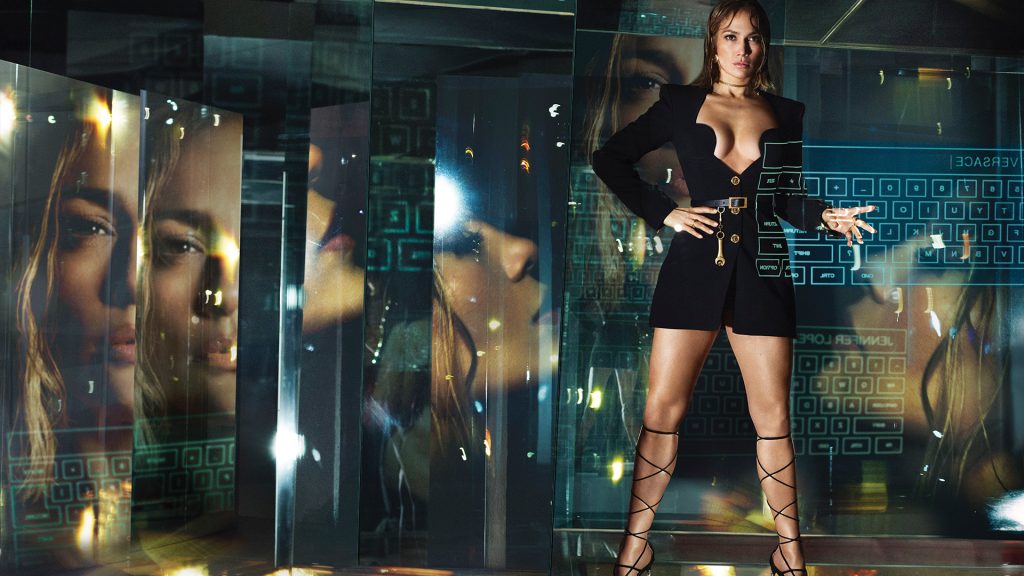 Former Google CEO, Eric Schmidt, said in 2015, "We had no surefire way of getting users exactly what they wanted: JLo wearing that dress. Google Image Search was born."
Versace's Spring/Summer 2020 campaign, starring both Jennifer Lopez and Kendall Jenner, looks back at how fashion and tech collided in that one moment and explores how the internet can encourage vanity and uncensored expression as a form of self-love. With 20 years now passed since Versace and JLo graced us with the Jungle Dress, a lot has changed in the world of the internet, with the rise of social media and the need to constantly monitor our online image.
Typing their own names into holographic search bars, the campaign highlights how our identity is formed by our online image, and blurs the line between the public and private spheres. Bringing back the same recognisable jungle print, the collection showcases evening dresses, separates and Verscace's Virtus accessory line.