Now That's Lightning: Is This The Fastest iPhone Charging Cable On Earth?
Belkin has gone to town on its Lightning to USB-A cable with a touch of smart LED action that enables you to view your iPhone's charge status at a glance. Driven by a custom circuit board with proprietary firmware that communicates with your iPhone battery, courtesy of the smart engineering we have come to expect from Belkin, the LED charging indicator displays an amber light to let you know your phone is connected and charging, while a green light is the heads-up that you have achieved a full charge.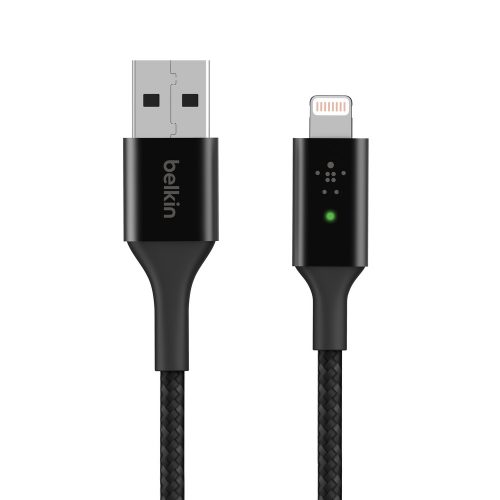 Charging and syncing your iPhone – up to 12W using a wall or car charger – along with transferring files, photos and videos is effortless. This MFi-certified cable, ensuring compatibility with iOS devices, also boasts long-lasting durability and an upscale look and feel, to complement your devices with its aircraft-grade aluminium overmold and double-braided nylon exterior tested to withstand 10,000-plus bends. The BOOST↑CHARGE Smart LED Lightning to USB-A Cable retails for $39.95, has a two-year product warranty and is compatible with iPhone 12 Pro Max, iPhone 12 Pro, iPhone 12 and iPhone 12 mini.
Get yours hand on one now from Belkin.
You'll also like: