In case you've been having Bridgerton withdrawals, might we suggest a dose of Regency whimsy for the home? We've rounded up a few of our favourite pieces that even Lady Whistledown would approve of.
Header Image by the 'Camelia' Wallpaper by Cole and Son, from $384 per roll at Allium interiors
Style Tip: Have fun and assemble a few pieces that give a nod to the era for a high-tea or champagne breakfast.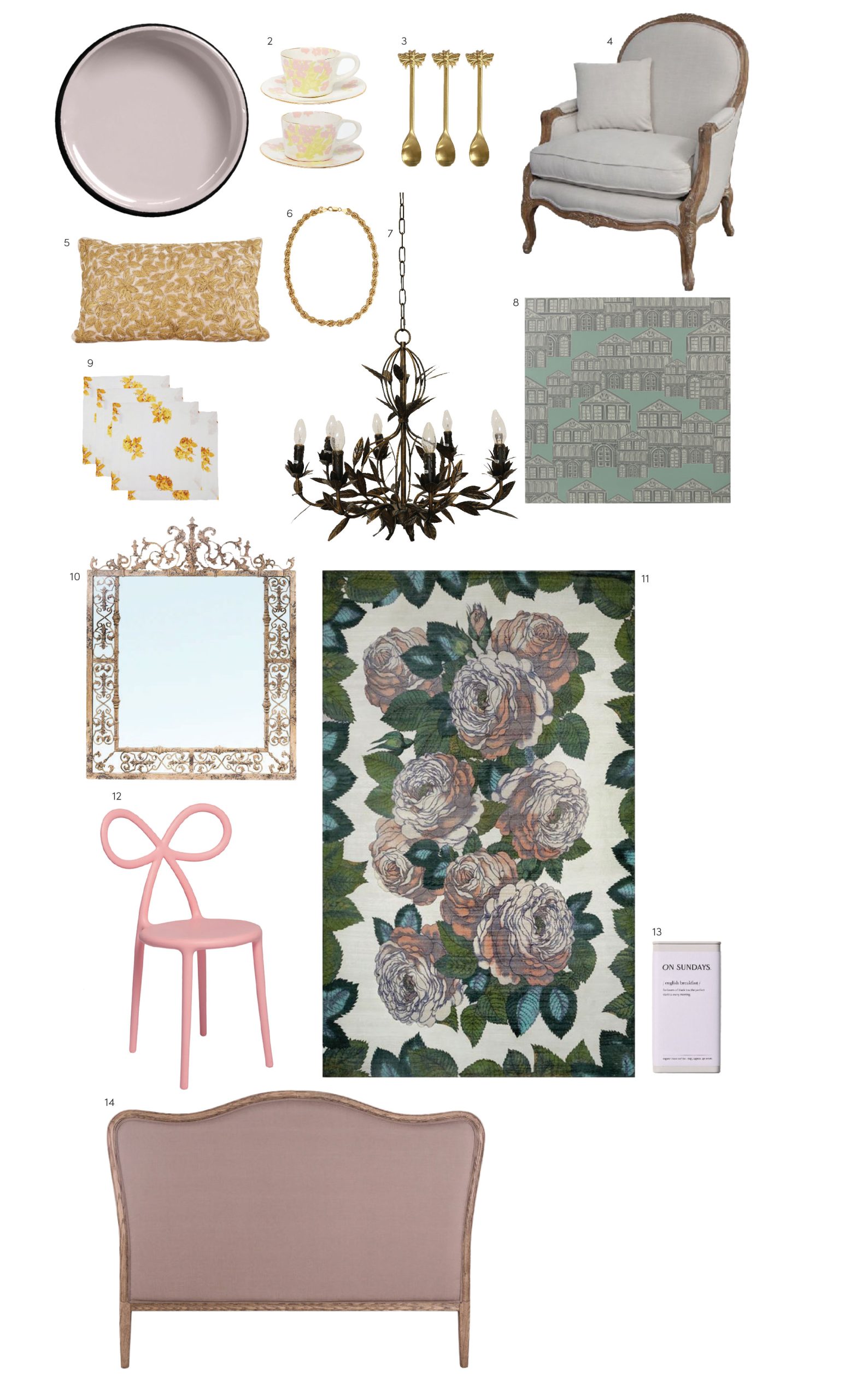 1. Resene Always, $4.90 from Resene ColorShops | 2. Cup and saucers (set of 2) by Bernadette, POA from matchesfashion.com | 3. Spoons (set of 3) by Nel Lusso, $49.95 from Thread Design | 4. Armchair, $1790 from French Country Collections | 5. Cushion by Anke Drechsel, $589 from Tessuti | 6. Necklace, $1625 from Meadowlark | 7. Chandelier, $1700 from Leopold Hall | 8. Resene Elodie Wallpaper Collection (1907-137-03), POA from Resene | 9. Napkins (set of 4) by Emilia Wickstead, POA from matchesfashion.com | 10. Mirror, $1650 from French Country Collections | 11. Rug by John Derrian, $5600 from Allium Interiors | 12. Chair by Qeeboo, $1750 from World | 13. Tea, $35 from onsundays.co.nz | 14. Headboard, $799 from Early Settler