Being told as an 8-year-old that you have what it takes to one day represent your country at your sport might be a thing that some people shrug off as an impossibility, but New Zealand paraswimmer, Sophie Pascoe, followed through. She has in fact represented New Zealand at the Commonwealth Games and also three Summer Paralympic Games from 2008, winning a total of nine gold medals and six silver medals. Her drive, discipline, talent and hard work has helped cement her place as New Zealand's most successful Paralympian and she was also our M2woman Woman of the Year in 2012. After a tough year in 2020 though, with the delay of the Tokyo Paralympics, Sophie has also had time to think about a future outside of the pool.
After being moved out a year, the Tokyo Paralympics is still going ahead. How has it been adjusting to the preparation?
Yeah, it hasn't exactly been the lead up into Tokyo that all athletes would have aspired to have. This time last year, obviously we were in lockdown, so looking back on the year that was, it's definitely been bumpy. But there has been the upside that there is another Tokyo 2020 scheduled to go ahead with very similar dates to last year; only a day out commencing on 24 August this year.
There are definitely things to look towards; we're still driving towards Tokyo 2020, but the plan has altered and adjusted around the world circumstances. There has been no travel outside of New Zealand which has been really challenging and difficult as that's been my life for quite a long period of time. Being home has definitely come with its benefits. I have been home to start with, I feel a lot more settled as an athlete. I'm not living out of a suitcase 24/7.
In terms of actual training itself, we've really had to adjust how I work as an athlete now. With the games being postponed, it's something that athletes train for every four years and it's the pinnacle of the pinnacle competitions and particularly for swimming athletes. It's what we strive for as athletes to represent our country, that only comes around every four years. So having it postponed, I'm not going to lie, I went through a real rough patch last year and a real grieving process of having the games postponed.
Yes, the games are going ahead, but our plans literally work by two-weeks now. Prior to that, we had a four-year plan and that's what we were used to. We had only even known that to be the time and date that you race and you've got to be ready for that time and date. Now that looks very different. We're working off two-week cycles where we plan the two weeks and then we come back to the drawing board and look at the next two weeks, because things literally can change out of our hands.
Whether New Zealand goes into another lockdown or Auckland goes into another lockdown, that's put us out a few times as well. I'm based in Christchurch, but we do travel to Auckland quite a bit for training, which is crucial to be able to get that in to go into the Games.
On the upside, nationals commence in April. That's exciting, that's our qualifying for Tokyo. There's a set date, something we've been able to work towards. But in terms of the training, I'm not training as much as I used to. The reasoning behind that is just because I'm a different athlete post-Covid.
Mentally, I have to take care of myself. Covid has made me reevaluate and swimming in Tokyo isn't my everything anymore and it was. I've now got an amazing partner and I'm looking into getting into business. Those are things that I need to balance out in my life going forward towards Tokyo, which has actually been a really nice mental balance.
To say that you're a different athlete post-Covid, are you different because there are these other aspects to your life or was there some kind of process that you've been through that changes your perspective?
I think Covid has definitely made me into a new athlete in terms of, I actually have to start thinking about the transition post-swimming. Swimming is obviously not going to be my lifetime. It has been a huge part of my life and obviously still is a huge part of my life, but finding new balances is definitely the key to this campaign and definitely the key to being mentally balanced as well.
At the end of the day, any athlete who is standing behind those blocks is ready to race physically, but it's about who's got their extra mental X factor that's going to win. For me, that's what I've been finding. I've been finding that these extra added little things that are going on behind the scenes have been a really nice balance.
I'm turning up to the pool as Sophie Pascoe, the athlete, but also just Sophie who's got a partner, who's working on a business behind the scenes. I've got things to look forward to when I finish training in the morning. It's not train, eat, repeat.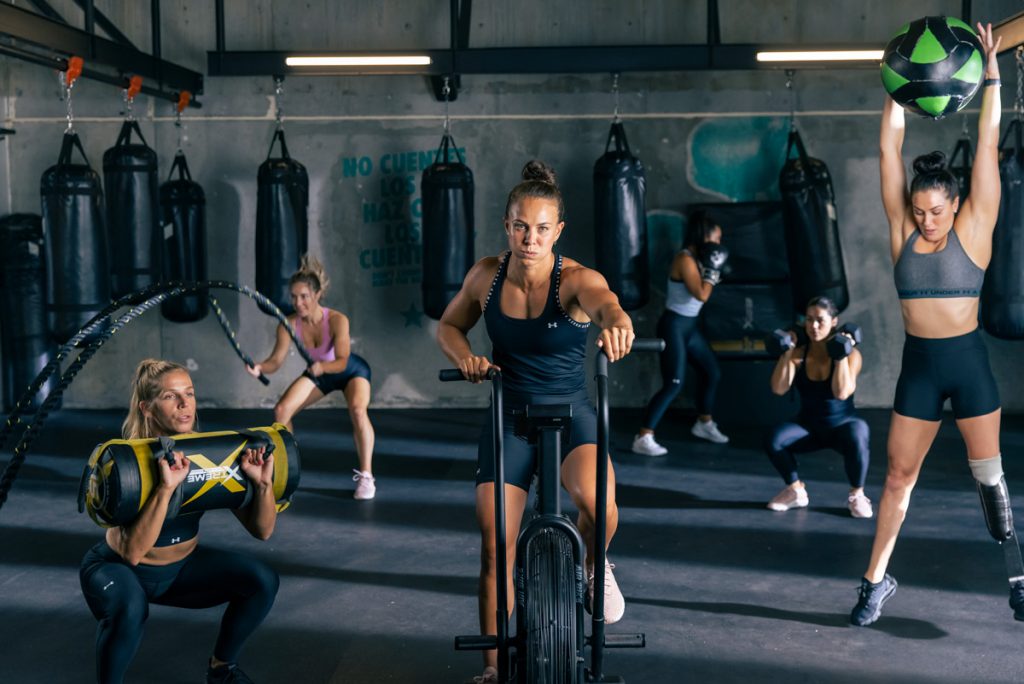 What you're describing sounds a little bit like a Disney movie, when the hero is striving for this big thing, but then everything is right under their nose. Was it a little bit like that, where you realised that you have so much around you anyway?
Totally. You always know you've got your friends and your family that are going to support you the most through such a hard time. But you don't realise, I guess, how important they are to you or when you need them the most, how much they will drop everything for you to get you through a really hard time.
If it wasn't for my family and friends and my support team last year that got me through quite a dark place, I don't know where I'd be today. They definitely helped and encouraged me to continue on with my swimming and also to obviously find that new balance.
The common perception for success is that you need to sacrifice everything else, but are you saying that with a little bit of balance that you're actually potentially a better athlete?
Absolutely. I'm saying that because I trust my processes and I trust the team around me to also trust my processes as well. I've been professionally doing this now for 15 years. That's a long time, I've put in my sacrifice to swimming and many other things that came with swimming and I've been a very successful athlete.
But as a person, it's now trying to start to think about how to be a successful person in society. People know me as Sophie Pascoe, the swimmer, but what else does she have? Now that I get to start working on that, that's actually exciting for me. I'm not saying swimming's not exciting, because I still absolutely love the adrenaline rush of what swimming gives me, especially on race day. You can't take it away from me. It's my favorite part of swimming.
But I've just really found a new excitement and you can see an end goal and you start making new goals. That's what swimming was like for me in those first few years as well. Once you knock that goal off the goalpost and you reevaluate and you reset again and you make more and more new goals.
I still obviously had this Tokyo goal and it hasn't been achieved yet because obviously the goalposts shifted another year out, but I really need to start thinking about life post swimming and I am coming towards the end of my career. I'm not saying it's after Tokyo, I don't know. I still haven't made that decision, but it's being prepared.
I think we see a lot of athletes that don't transition well and who haven't had that balance of what's next for them and what's to come for them post being an athlete. That's when they can fall into a really dark place and I think I've already had that.
Covid has given me that. It's already forced me into a position where I wasn't able to swim for 12 weeks, where I didn't have any competitions coming up for another, I think it was seven months. But then another year, which was the major goal for Tokyo. I've had that dark place when an athlete feels like they have nothing else to give and that's scary and it was scary. Now I look back, I've done years and years and years of the training and it's almost autopilot for me when I jump into a pool.
I've got the years of experience and now we can just focus on getting the little things right in the pool. That will transition into me being a successful swimmer still because I've got the experience, I've got the knowledge. I know how to race when it comes to race day.
Every four years, you're at this level and you've got this target. Can you describe the void afterwards? What does that emptiness feel like?
It's like a massive high. Obviously you're trained for something that is so major but also so globally publicised. When you win a gold medal or if you win a medal at the Olympics or Paralympics, it's a huge high and you are in the high, you're in the moment, this is what you've worked towards for many years.
There's gotta be a time when you've got to come down. Post-games, that's usually what it's like. It's this weird feeling of anxiety. I had anxiety last year and Covid hit right the week prior to nationals, which was our qualifying for Tokyo. I was in pretty good form leading into it. Then all of a sudden, it just went into a mess of low. It was filled with anxiety, constant questioning.
This is what it feels like also when you race and you win and then you come back down to the surface level of everybody else. At the end of the day, we're human beings and the problem is that society sees us almost as these superstars that don't go through what regular people do with mental health issues.
Sometimes it's really hard to get up in the morning and do what we do and that we are regular people. We just chose sport as our way of living and wanting to challenge ourselves to the best we possibly can be.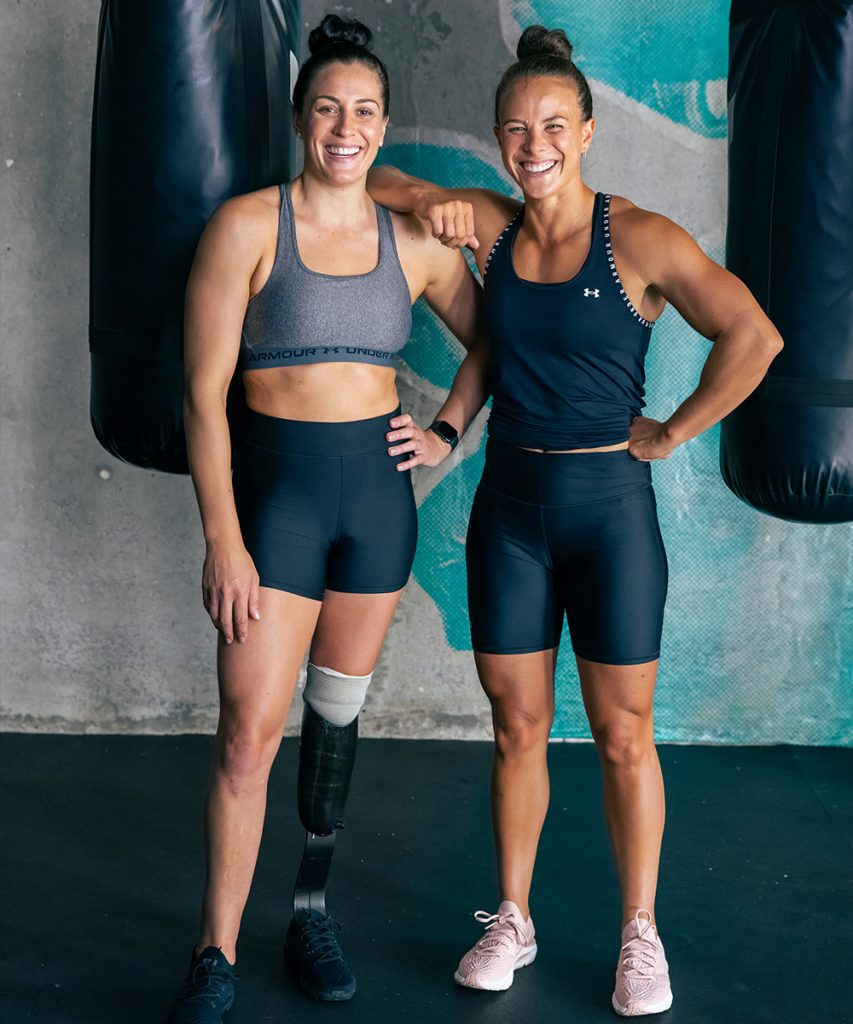 Your career coincides quite amazingly with the rise of social media. When you're talking about this relationship that you have with the general public, have you noticed a change there as well?
Totally. I think social media is such a positive, but it also can be a negative. But yes, of course, I've seen the change. Gosh, at Beijing I had a cell phone that was a brick. It had no internet whatsoever. Then, we obviously progressed through to another four years later, we started to have a little bit of social media and it was just Facebook back in those days.
Now we've transitioned on another level and now there's all these social media platforms. Of course, there's been a massive increase and how you're perceived by the general public because people feel they get to know you through your social channels. That's why I obviously try to portray as much truth as possible and as much of me as possible. I can't say that I'm the most perfect Instagrammer because I don't share videos of me crying at night sometimes when life is just really bloody tough. But I try to be positive and everything I post is very much from me and it's from my heart. It's only a small glimpse into my life, but people get perceptions of who you are and that famous people or other sports stars have these perfect lives.
But you've got to remember, it's all microscopic. Everything you see is only a small part of my life and of other people's lives. I think social media has definitely been a positive because I've been able to have a platform to be able to talk about my swimming career, but also about my values of equality, diversity and society. Those are important to me. I think social media has been great in that respect, but also I think it's really tough for this next generation coming through that they feel like they need to be like half of these influencers on social media and they need to look like them and they need to post like them. It's not like that, social media is just this small, tiny microscopic glimpse into somebody's world.
I only hope that people can try and be their true selves and use social media as a positive platform to be able to share exciting things that are going on in their life, or just be true to themselves. I think that's been my biggest thing. When you have kids come up to you and they say they want to be like me. Don't get me wrong, it's so humbling, but it's about them going out and being them. Don't aspire to be like me; go out there and be the next you! I suppose I never had someone I looked up to that I was inspired by and I wanted to be like them because I wanted to be the next Sophie Pascoe.
I really hope that that next generation comes through and finds their own pathway in life.
Do you remember that feeling being told as a kid that you had what it takes to represent New Zealand? What did that feel like?
I haven't forgotten that and you don't forget moments like that. I was sitting on the side of the pool with my mum and Roly [Crichton] came up to me. He is still my coach today, 19 years together. Paralympian Graham Condon was the one who mentioned to Roly how he should go talk to me. You don't forget moments like that.
When someone sees a talent or when you decide to take an opportunity, they're not forgotten, it's been one of the best opportunities I've ever taken. Obviously, I've created this amazing chapter through my life and I've been able to write a book on it and I'm still continuing to write that book in chapters. They constantly coincide with that one opportunity that he presented to me, that I took as an eight-year-old. I turned up to the pool the next day and I was the only disabled child in an able-bodied swim squad and got literally chucked into the deep end, with all these able-bodied swimmers thinking, 'why is this girl here?'
Pretty soon they all became my friends. They became the training partners. They became the people I competed with and that created this amazing team of diversity, inclusivity and equality because Roly was also disabled himself. They drove me to be a better swimmer every day. You never forget opportunities that you take on board. It's definitely been an opportunity, obviously a good one.
If you could go back to that moment, would you give any advice to the eight-year-old you?
No. There are no regrets in my career. I've enjoyed the pathway. There's been challenges. There's been highs, there's been lows. There's been conflicts, as you have with your coaches and just in general, I've gone through every emotion. I couldn't prepare that eight-year-old girl for what she was in for, that's for sure. But it's been an incredible learning curve and an incredible learning experience that I have been on. I went through the hard yards of what it takes to be an athlete with just amazing support behind me.
It always came down to me at the end of the day to make every decision, whether I turned up to training or not. I didn't miss a training session for years. I'm proud of where the eight-year-old girl comes from to where she is today. But no advice. The advice I would give to other eight-year-olds is that it does take a lot of hard work. It's an emotional roller coaster. Sport is about challenging yourself against the best of the best from around the world. There's no easy way. There are no shortcuts in sport. I was willing to put the work in from day one.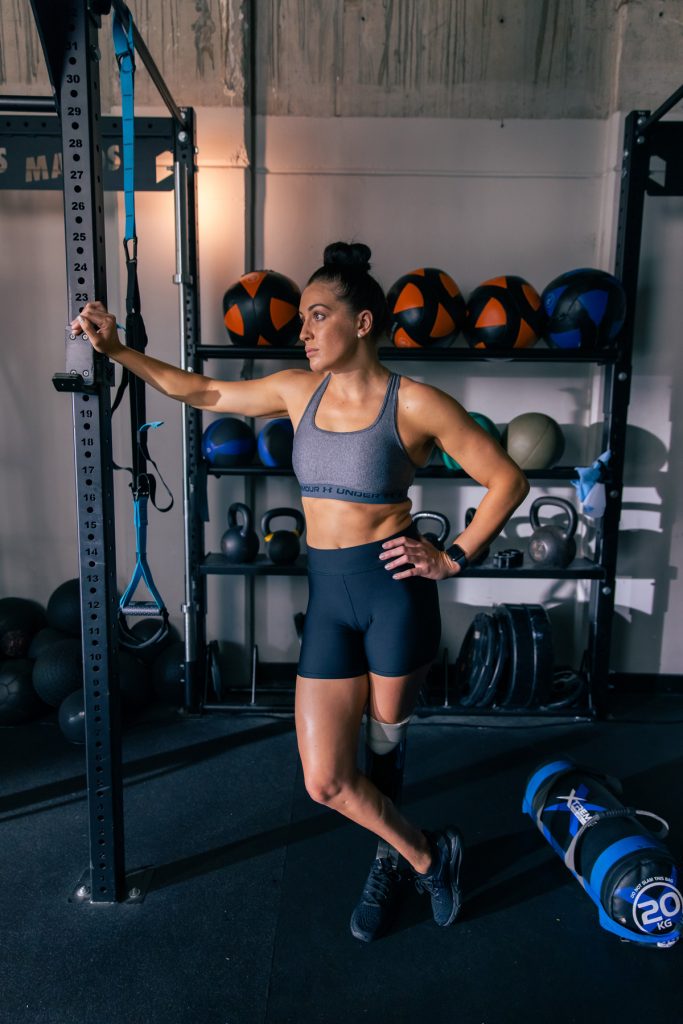 When you're talking about arriving at this able-bodied squad, did you have a sense of your limitation? Was that ever a barrier?
I think I felt disabled in terms of when I had to take my leg off, for sure, but as soon as I got in the water, there was nothing holding me back. I suppose because legs are under the water, you couldn't see. But I think with Roly being a disabled coach, it definitely made a positive impact on me turning up because the other kids didn't even really question it once they saw me swim and once I could keep up with them and once I could be challenged.
At the start, I was the back until it got to a point in my career where I was leading the lanes. Roly was already a positive impact because of him being disabled himself and then knowing as well that he had been a previous Paralympian, so he could swim. He understands swimming and he is so knowledgeable at swimming and he knows how to get the best out of kids. That's why he is a well-respected coach.
For me to turn up the first day, you definitely feel disabled but those mindsets were changed pretty quickly too. That's always a positive.
In terms of diversity and inclusion, how are we going from your perspective? Shouldn't we be there already?
I would love to say that we're there already, but we're not, and there's still a way bit to go. That's okay, it's not going to happen overnight. Obviously, there are so many areas that people can tap into to do their part. I try and use my platform as much as I possibly can, but there is definitely still a separation in society.
I think that it could be better but I have seen it grow. I think that's the exciting part and very much has been a massive part of the reason why I swim and has been a part of my 'why'. I don't want to be an inspiration for my disability. I want to be an inspiration for what I can achieve as an athlete. I say, 'athletes', not 'para-athletes' because we're all athletes.
We all have our own fields of play. I have seen the para movement grow, but also I have seen the disabled society grow within our own society as well. We've still got a long way to go.
The work that you've done in terms of training and competing at a world level, does that start to translate into the business world as well?
Yeah, totally. Firstly, through High Performance Sports New Zealand, an amazing opportunity came up to apply for the EY Women Athletes Business Network (WABN) Mentoring Programme. I applied for that with my life advisor, Anna Simcic, who started out as my athlete mentor when I was 12. Now she's my life advisor, but she's also one of my very close friends.
I applied for it and I received it; one of 15 athletes worldwide. It's been really eye-opening and enabling for me to see a successful business pathway. I say that because I haven't had an idea of a business and I guess I needed something. I needed an opportunity to be able to find a networking connection and get talking to people, help them coach me to be a businesswoman. The best thing about athletes is that we're coachable, so we're going to be coachable in the next part of our lives. 94% of female CEOs have represented sport at a high level. That's a huge stat. The impact of what sport has given to somebody that can transition into the business world because we're coachable, we're resilient.
We know what it feels like to put in the hard work, but we also know what it feels like to get the rewards as well. We also know there's no shortcuts. An athlete's mind, I feel absolutely works in a business mind because it has to, those two are very similar, they're very much stepping stones to a pathway of a successful business life or athlete life. I'm excited for this opportunity. I've got an amazing mentor and I'm just being coached through the baby steps at the moment. I'm hoping to obviously see that grow into me being a businesswoman in the near future post swimming.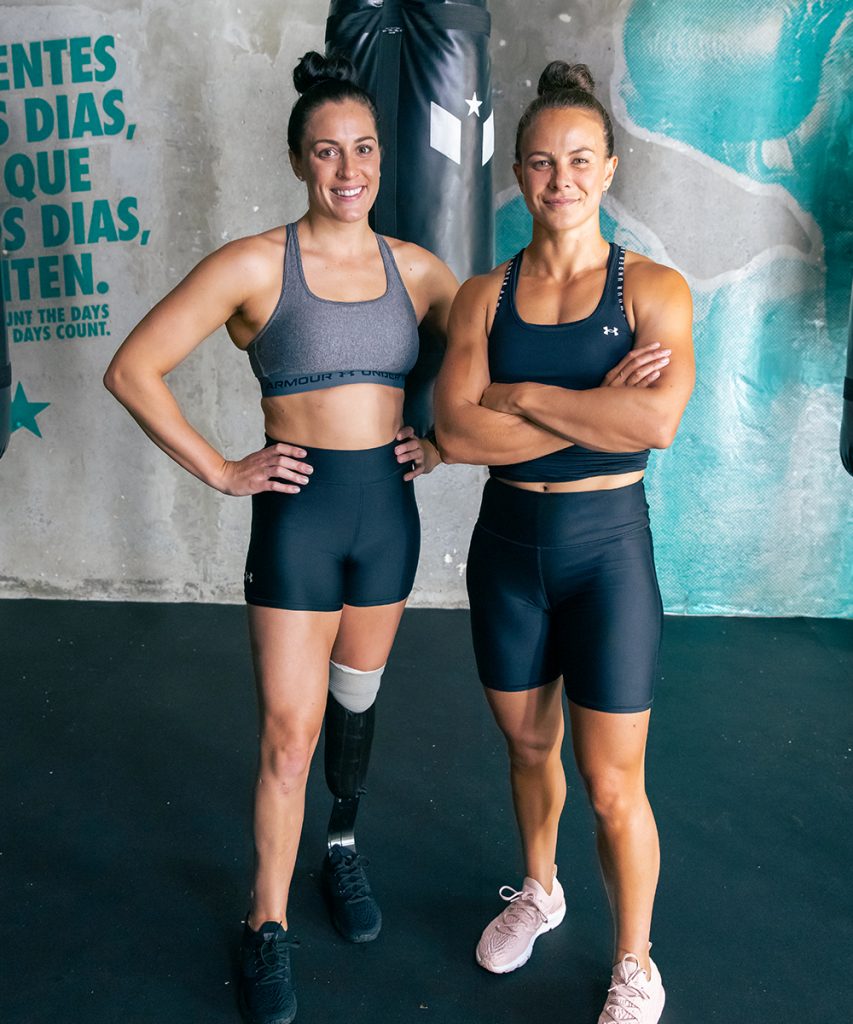 There is also some power and humility that comes from losing occasionally as well. In the real world and real business, there are winners and losers. Is that part of it as well?
Totally. As an athlete, failure isn't what we train for or plan for, and there are going to be those times. That's where they become obviously rocky and we need to reevaluate, but those have been the times where we've stepped up.
As a team, and I really want to emphasise that I couldn't have achieved what I've achieved today without my core support team. Those are the people that I trust every day that also trust me to be able to perform to the best that they can get out of me. That's going to be the exact same in this business world.
But what we don't prepare for in life is failure. And also what is failure? Your failure and my failure could be two different things. But it's having everybody on the same page that actually, if a failure happens, there's a plan B in place and you've got to reevaluate.
Sometimes those times when you fall back, those are the times where you step up and you make improvements because you've actually had that time to reevaluate, reassess as a team and ask where can we get the best out of this person or the best out of this company or whatever it is to excel.
It's about surrounding yourself with the right network and the right support team to be able to actually work together, to be able to move forward. I actually think those are crucial moments in life that you've got to have. It's like breaking a leg, no one plans to break a leg, and then you're out for six weeks. Whether it be in a job or whether you be as an athlete and you've got that time; this is exactly what Covid did.
That made me reassess myself as a person and made me reassess myself as an athlete. Now we've used this time and energy with my team to be able to create this plan that I know is going to be successful for Tokyo. I guess Covid was a failure and it was a failure in a lot of people's lives. I know that I'm not the only one.
Failure to people is very different, looks very different, but it actually gives you the time to reassess yourself to be able to make new plans, to be a better person and better athlete, father, mother, whoever you are.
You have a new partnership with Under Armour. How has that come about?
It was a partnership that came about through a conversation and Under Armour's values match my values. For me, I'm obviously true to my values, but I'm also somebody who wants to be able to get the best out of performance as well.
Under Armour fitted that performance sector quite nicely with their gear. But it wasn't just that, it was the feeling that Under Armour gave me. I went there to meet the team and they actually just felt like family. I walked in and I was able to do a Q and A with the team. It was a really open and honest conversation with everybody.
It's not many places that you can go into that you're able to just feel so comfortable, but also feel like you are a part of somebody's team straight away, as soon as you walk in the room. That to me was the feeling of gold. I know that they are going to be a huge positive impact into my performance but also into my mental mindset as well.
I only ever align myself with partnerships that are true to my values and one of theirs is equality. Already it fits really nicely with my values, but they obviously have a performance edge as well that I feel that I'm able to give them, but they're also able to give me. Under Armour can obviously allow me to have the platform to reach a lot of up and coming future generation athletes as well through the community work that we do.
Do you get the sense that, like your conversation with Under Armour, that we're just getting a little bit more authentic?
Yeah, but we have to be. I am an open, honest person. I'm an athlete as Sophie Pascoe, but I'm also Sophie. When I align myself with partnerships, they get both people because that's my true, authentic self. That's how I think a partnership should be.
I have a bus of people that drive me to be successful and I'm very much driving that bus and they're all on that. I have to take care of them but they also have to take care of me, that's driving it as well, so they are fuelling me. I've used the bus analogy, but it's how much they impact me to be a better person, but also a better athlete. I can see that they just fit really well. They fit really well with my brand as an athlete, but they also fit really well for my brand as a person, but also moving forward and transitioning as well. You can't ask for better support than that.