How to be the world's #1
Andre Joined M2 as the Editorial Director in 2006 and hasn't regretted it too much ever since. When he isn't holding chaos at bay by keeping the writers and designers in line he's painting up his new man cave at home.
Not only is the flatwater canoer, Lisa Carrington, one of our greatest Olympic athletes, but she has also been appointed a member of the New Zealand Order of Merit for services to kayaking and has taken away the Halberg Performance Sport New Zealand Sportswoman of the Decade. The canoe racer is a three-time Olympic medallist having won gold in the K1 200 in London in 2012 and Rio in 2016. Carrington won a bronze medal in the K1 500m Olympic final, becoming the first New Zealand female to win two medals in a single Olympics.
Is it hard to keep in touch with friends and family and get the support that you need when you're constantly travelling?
In the past, it used to be quite terrible, but it does get better. At times, it's a bit niggly but generally it's not too bad. These days, you can just chuck your home SIM in your phone and just pay $7 a day to use it over here [laughs].
I notice it's been a while since your last Instagram post, do you often have to switch off leading up to a big event?
It does get a little bit more challenging to stay pretty true to who you are. I'm not necessarily an avid Instagrammer or social media person, but I've just got to make sure that the intentions are right. I don't chuck things up just because.
You're in the spotlight in a number of ways. Does that bring any extra pressure? 
Not too much. I think what probably gets to me the most is what people will think if my performance isn't adequate. That can be hard, knowing that people will have judgement. It's also a really good challenge, if you are in a position where people do see you a bit more, to not worry what other people think and just do what's best. I think it's part of being a sportsperson and an Olympic athlete in New Zealand, you're a bit more in the spotlight because we look at our Olympians and our top athletes as role models. It comes with the territory.
Do you feel, even when your normal everyday life, that you are a role model to young New Zealanders?
It's not in the front of my mind, but there's definitely a sense that people will know who I am. It's been that way for a few years now, you find little ways to just be okay with it.
It is a privilege to be in a position where people see you as a role model and I think that with that, you feel the weight on your shoulders. But I guess that's a nice challenge to not let that crush you.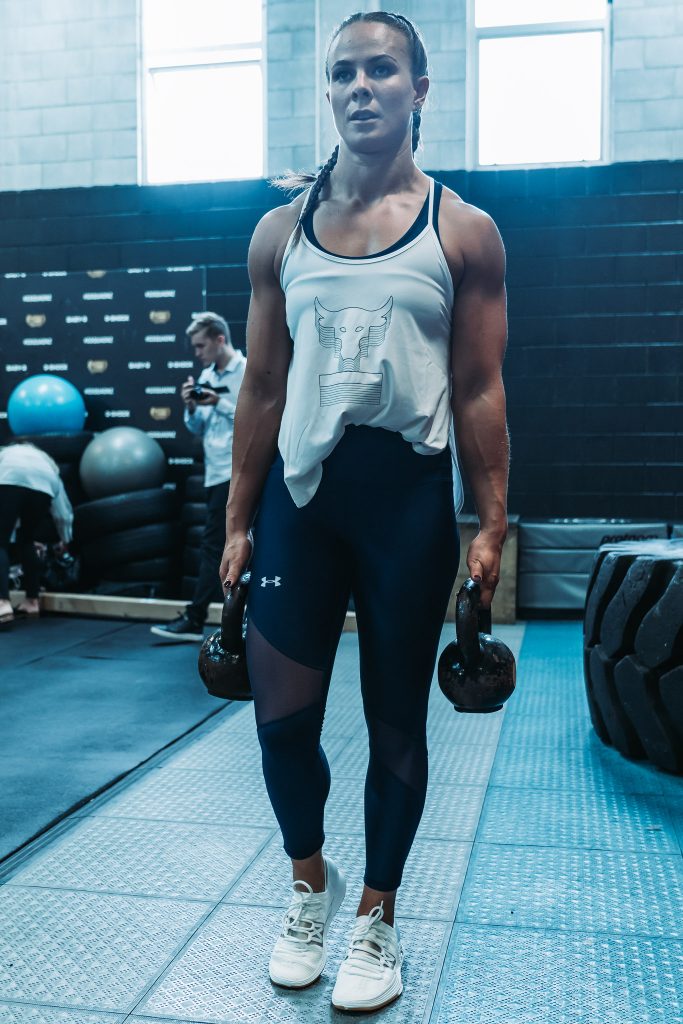 With your studies in psychology, does that help you analyse the mental side of things when it comes to performance?
For me, the study is more just about general learning and understanding things. If I was to continue to study psychology, that's probably where I'd learn a bit more. I work pretty closely with my sports psychologist to really hone in on that type of thing, so I've probably learned the most from him and my coach. The study is there for general learning and to keep an open perspective, not so much on a personal side.
With the discipline and focus you have in the sporting arena, do you think that shapes you moving forward in whatever you do in life?
Absolutely. It's about being able to learn how to deal in those situations. A lot of it comes down to understanding myself and how I cope under pressure. That's probably the biggest learning that I can take going forward. Also, learning to work with a team under pressure. With the people that you need to work with, helping others reach their best, when you're also trying to reach yours. There's a lot of aspects in what we do that will progress into whatever is in the future. You get to learn some incredible skills, just because the pressure is quite big. We race our big race once a year with all that training and we race our biggest race every four years. That moment determines a lot, so there is a lot of pressure in that situation. As an athlete, we're all about making every moment count so it's hard at times to be patient or get things perfectly done. There's a lot around learning to have patience and strive for perfection. There's a lot in what we do that really challenges you personally.
With the difference between the Olympics and the World Champs in terms of that weighting? 
It depends how new you are to the sport. As you come through your first World Champs, they're the biggest thing. Eventually when you qualify for the Olympics, then that's the next big thing. There are steps towards that gravity. As a new paddler going into the Senior World Champs, that's massive, that is your Olympics in that moment. Gradually, some things become more important and some things become less important. Some races become smaller and some become bigger. Generally, the Olympics is a big race and it's got the hype around it. There's all the marketing and everyone watches it. It's quite a scary thing to know that that's the biggest event for us. It just takes a lot of preparation.
What happens when you absolutely kick ass at the Olympics, the biggest of the big? 
I think everytime is really different. That reaction to that moment really depends on who you are in that moment as well. What I did in 2012, when I got that Gold Medal, versus what I did in 2016 in Rio when I got a Gold and a Bronze medal, and I was four years older and quite a bit more experienced. Those experiences shaped how I felt about that event and those races.
I would say a lot of how you feel is just where you're at a person and what you're prepared to do and what you did for that moment. Because sometimes at the Olympics, people just nail it on the day and get it absolutely right. Sometimes people miss it. Going into those events, you get pretty worked up. There's a lot of worry and a lot of anxiety because you worked so hard for that one moment, so the ability to handle that pressure determines how you come out the other side of it.  I think they're all different, all really special. I'd say it's probably no different to anyone else's special times in their lives that isn't in sport. The real success is the work leading in, the process. If the process was good, if the work was good, I'd say achieving what you should achieve that day is just the icing on the cake.
Do you think you're naturally inclined to deal with pressure well? Or has it been something that you've had to really work on?
In a way, maybe. Because I've been able to do what I'm doing and achieve what I've achieved. Maybe I am more inclined. I guess you've got to have quite a few things in your corner to be able to perform, not just be able to handle pressure. That's kind of the last thing that comes in. But it's definitely something that I constantly work on.
I would say that I work on mental skills almost as much as my physical. It's pretty important. If you can't take it there mentally everyday, having your headspace available to physically work hard, I find that's probably the only thing holding you back from getting those little millimetres and seconds ahead. I'm constantly working on it, I don't think you ever stop.
I've got a four year old daughter and I'm really conscious of supporting her as much as possible and opening up potential to her. What's a way I can support and encourage her without being too overbearing?
I hear parenting is the hardest thing you can do. I can only share how I was brought up. I was a pretty shy kid. My parents were always going to be there to support me, no matter if I failed or succeeded. They were always going to be that same person. Knowing that you have a safety net if things don't go right, you're always going to be safe. That's a pretty important thing, to be able to go out and be courageous. For them, it was never about winning or losing, it was just about giving it a go. My mum said to me the other day, 'When you were a kid, we wanted to teach you how to be a good loser and a good winner, sport does that for you.' That was a pretty cool thing for me.
How important is it for you to work with brands like Under Armour?
With Under Armour, I've been associated with them for quite a while now. For me, it was about the connection, it was about the relationship. The people I get to work with there are also great people. They want to support me as much as they can. For them, that's important. You feel supported and you feel cared about and I think that's pretty important. Especially going out there, trying your best day in and day out, knowing people out there have got your back, that's pretty cool. I can't deny how good their product is as well. It is about the relationship and I really appreciate that from them.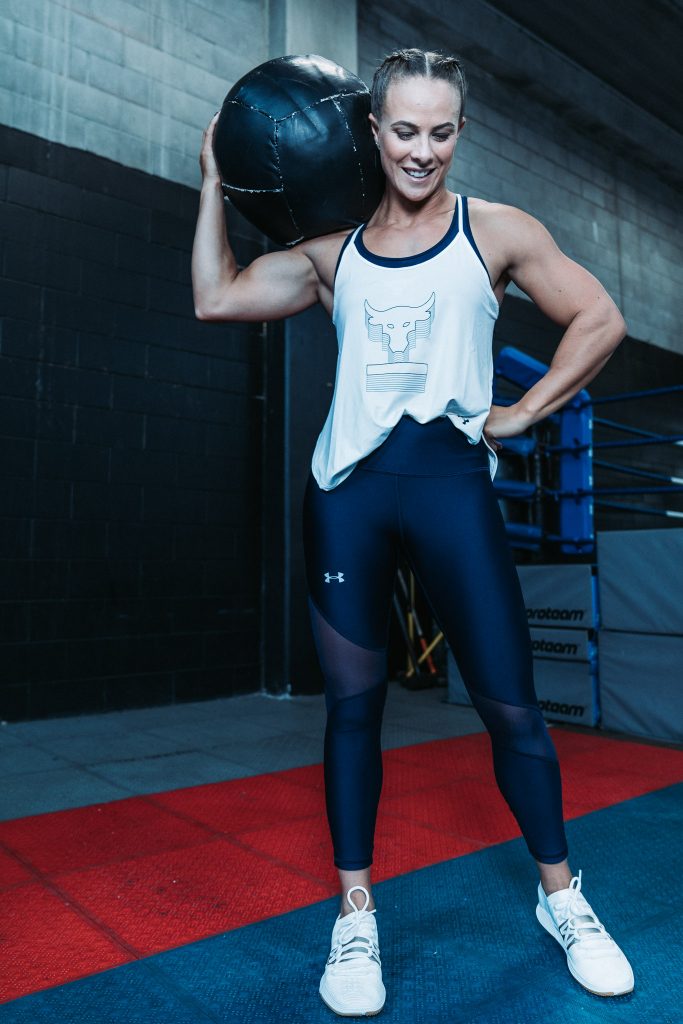 What's important when it comes to the gear?
It's just feeling good, feeling comfortable. It's also nice to know the product looks good. It looks good and it's comfortable, and those two things are quite hard to come by. It's really practical for what I have to do. Every type of training I do, they've got the product that I need which is really awesome because it's hard to come by with other brands. It's wearable, it's durable. The stuff that we do at the gym, it's not just running on the treadmill; it's big weights and getting dirty. To have a product that's going to be durable and comfortable and being able to sweat in, is pretty important.
Do you think that we need to do more to support our athletes?
Sport is changing all the time and I think the climate is changing as well. We're also trying to compare ourselves as Olympic athletes versus those who play big professional sport; there is a difference there. For me, sport is something that I love to do and I don't do it for money. We get amazing things already from the government. We get the Prime Ministers Scholarship, which pays for all our university and education, so that's a step up once you're leaving the sport. You're probably going to get a different view depending on where you're at as an athlete. Whether you're on the cusp on being in the top 10 in the world, versus potentially someone like me. I'm pretty grateful for what our country does for me. But also, it's up to me to then give back and continue the cycle where I get a lot of support now and then I can come back later and help provide something that can create a better space for other athletes to come through. It's up to us as well to create opportunities for other athletes.
What's the best piece of advice you've been given?
That's such a hard one. For me, in times of pressure like where I'm at at the moment leading into World Champs, it's to remember to be where your feet are. Make sure you're taking in the moment, looking around, not being stuck in your own head and have a little bit of perspective.
Sometimes it gets a little bit overwhelming when all you can think about is that race or being perfect or being good enough. So sometimes it's good to take a break, look around and be grateful.
You'll also like: