For many of us, our earliest childhood memories of home are indelible, beautiful and vivid. Home is where the heart is, after all. Where function, form and feeling collide as our recollections relate the spatial relationship we had with past memories. American architect, Philip Johnson could not have put it better when he stated, "All architecture is shelter, all great architecture is the design of space that contains, cuddles, exalts, or stimulates the persons in that space." 
For many of us Kiwis, our fond early memories of the homes we grew up in, of the baches that we holidayed in, have a connecting thread here and there – of strong, durable, warm spaces made so by a tight sandwich of interlocking solid timber members. This was, and remains a core tenet to this day, the blueprint of iconic New Zealand building company Lockwood.
Celebrating their 70th-anniversary last year, which marked over 50,000 homes constructed in New Zealand and overseas, 2021 also celebrated the Lockwood House of the Year, it being the second time the competition was opened up for public voting such was the interest and level of engagement of the previous year's inaugural public vote invitation. "Many people know Lockwood homes from the 1970s and 1980s. With Lockwood House of the Year, we introduced the wider public to the beauty and flexibility of Lockwood designs, especially those who had outdated perceptions or were unfamiliar with our building system," says Lockwood Sales and Marketing Manager, Sarah Smith. "We know that Kiwis want bright, airy homes with lots of space and light, and we want to show people how a Lockwood home can deliver that."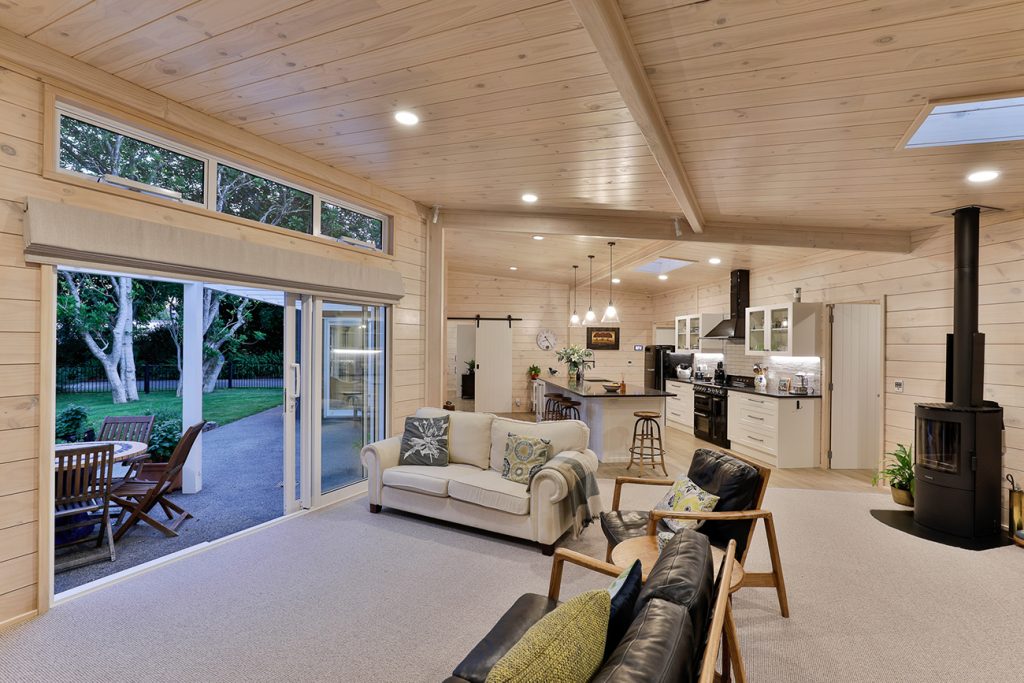 The very best architecturally designed Lockwood homes were selected from around the country for their craftsmanship, functionality and aesthetic appeal – all demonstrating the difference and range of the modern Lockwood home of today. After weeks of hotly-contested competition and a record number of votes across six finalist homes, a stunning Waikanae Beach abode nestled amongst a grove of native Kohekohe trees took out the top title of Lockwood 2021 House of the Year. Designed by Ross Kerry of Lockwood Wellington Contractors, Tuohy Homes, Kerry worked closely with the owners, the Crombie family's ideas to produce a custom-build home, unique and crafted exactly to suit the family's preferences and taste, while optimising Lockwood's "Designed for Good" ethos.
Lockwood's robust Designed for Good ethos encompasses CodeMark accreditation, offering the ultimate peace of mind with their renowned building system now being recognised by law as well as independently monitored. Their unique and exclusive system of interlocking solid laminated timber planks and patented aluminium profiles also promise a high-performance structure that is both strong and versatile. Last but not least, and very much front-of-mind for all of the Lockwood House of the Year finalists, Lockwood is a highly eco-smart choice of building for both its owners and the environment.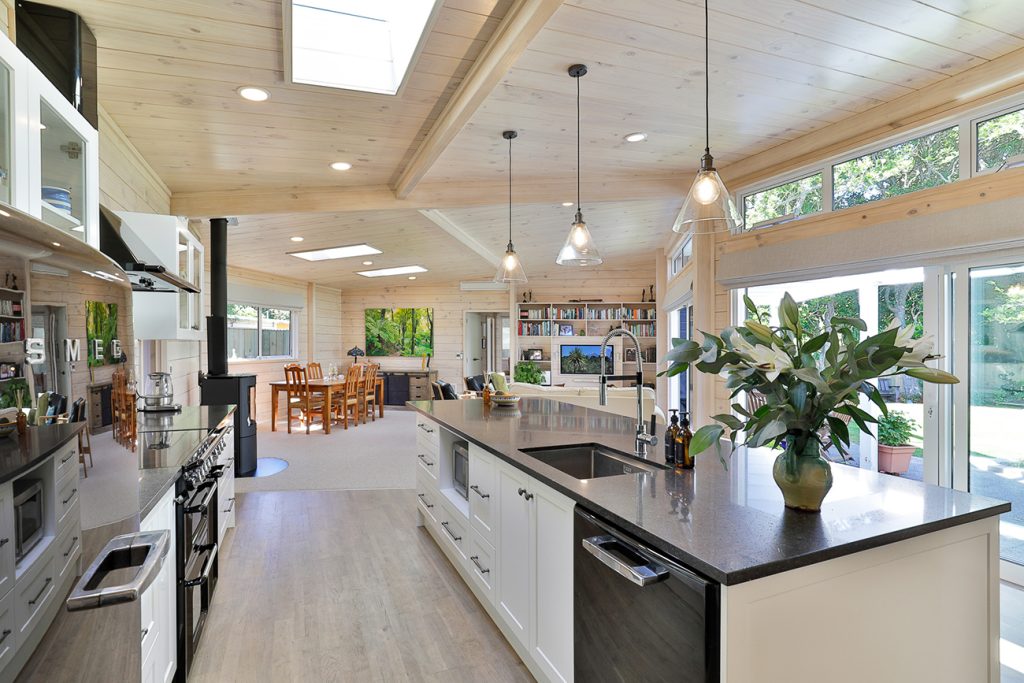 The Crombie's winning "forever home", the building of which was "the best decision" they've ever made, employs a unique angled shape, maximising natural light and allowing the home's kitchen, living and dining spaces to be open-plan. The angled dynamic offers versatility with cosy, more intimate zones within the space. "From the moment you walk in the door, it feels like home," says owner Fiona Crombie, it being the first time her family had embarked on a design-and-build journey, the building process of which they enjoyed from start to finish. 
The Lockwood House of the Year competition has been invaluable for highlighting how enormously Lockwood homes have evolved since the 1970s and 1980s when many Lockwood homes were smaller, bach-style residences, which rather memorably, would often creak and groan at night. "We still find some people who remember staying or living in a Lockwood like that," Smith says, "The reality is that we still use our patented X-profile construction system but, of course, it has undergone many changes over the years – like the tape installed between each board to allow the timber to move, as all natural materials do, but without any noise."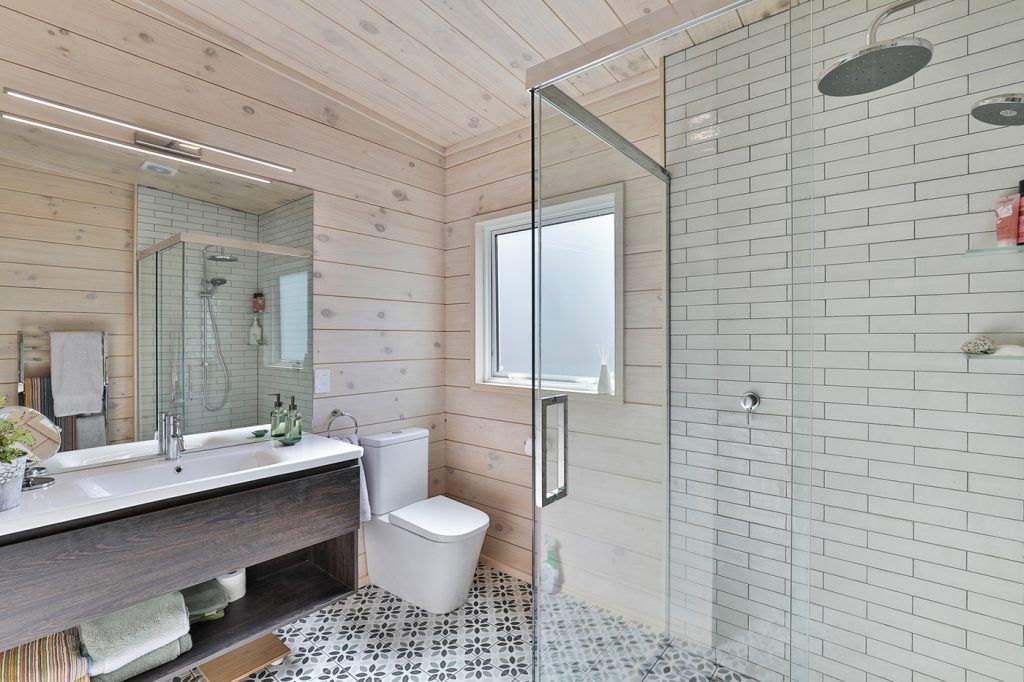 All six finalists cite the enduring nature and high sustainable value of a Lockwood home as major drawcards, such as finalists Brian and Glennis Webster, "We love the strength and durability of Lockwood and are great believers in using wood. We also like to support local, so with the wood sourced and manufactured in New Zealand, Lockwood was an obvious choice." Winner, Fiona Crombie also adds, "With wood a renewable resource and the only major building material that helps tackle climate change, it was really important to us to use locally sourced pine." In addition to Lockwood supporting the regional economy by sourcing all raw timber locally, Lockwood is also able to circumvent recent building material shortages, due to their long-standing local relationships with mills and other suppliers and manufacturers within the building industry. "Lockwood have the advantage of using off-site manufacturing, reducing time on site and labour costs," says Smith.
The energy efficiency and thermal performance of Lockwood's solid timber building system is also second to none, having high insulation and thermal mass, which means less energy is required to heat, cool and ventilate the home. The tight sandwich of the solid timber and insulation, combined with minimal connections between internal and external elements, in fact, exceeds NZBC energy efficiency requirements for solid timber homes by a whopping 50 percent. This is an attractive win-win in this high-performance house design being better for the environment while promising lower power bills for the owner.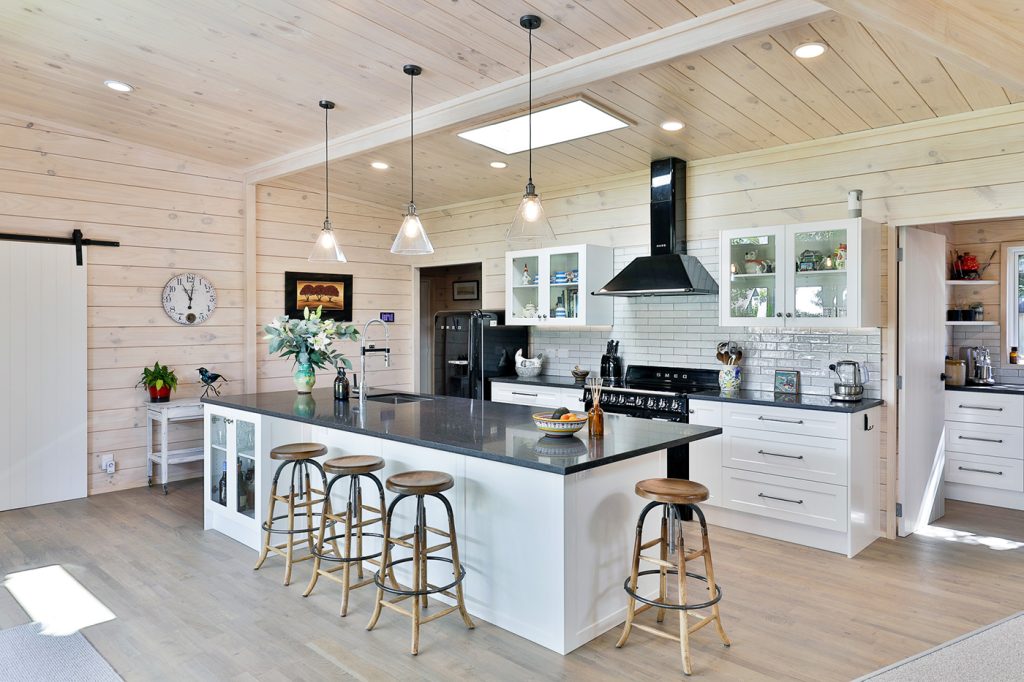 What ultimately seems to underscore the Lockwood finalists' sentiments, however, is that while we have our own fond childhood memories of the homes that we grew up in, it is that familiar "forever home" feeling and legacy that we also feel compelled to recreate and pass down to our forthcoming generations. "I've always loved Lockwood homes," recalls finalist Pam Markham-Barrett, "I remember regularly holidaying in a 1970s Lockwood home in Taupo as a child and have such fond memories of that bach. Our home now evokes those same feelings and memories of my childhood – homeliness, familiarity and safety – although with a modern twist."
Find out more about Lockwood by visiting their site.