Hit refresh on the home-front and give your space an update with these new drops in home tech and furnishings.
Earth Appeal
Those with an eye for the latest in interior trends will have noticed the recent emergence of minimalist Cali-Cool aesthetic. Light and fresh interiors are complemented by raw materials, giving an earthen desert look and create a personal sanctuary for you to while away these summer days.
Leading furniture and design brand, Coco Republic, have looked to this trend for their Summer 2022 collection, using natural elements and colours that are heavily influenced by the tones and textures of the California desert. Featuring light and dark grained marble, travertine, rattan and concrete, the collection gives off a cool and casual look, creating a calming effect within your home. With a new range of sofas, dining tables, coffee tables and decor, our fav picks to introduce the Cali-Cool aesthetic into your home is the Nevada Rattan Tall Cabinet, Kobe Sofa and Byron Occasional Chair pictured above.
Check out the collection at cocorepublic.com
Spark Your Joy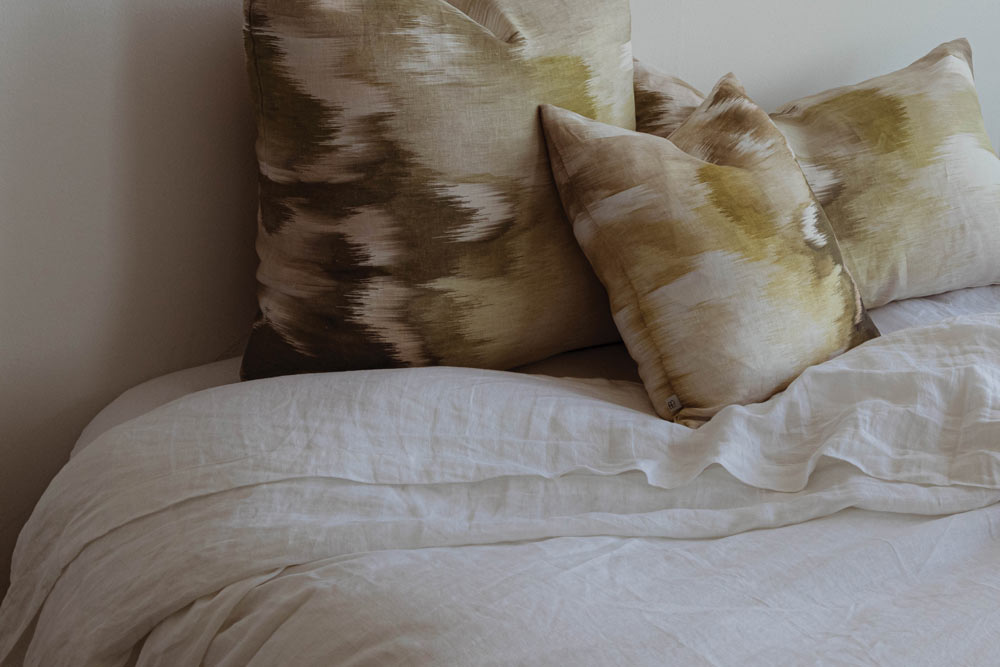 The Japanese concept of Ikigai has had a heavy influence on the way interior designers are putting together spaces for their clients of late. The concept encourages us to look to what brings us satisfaction, a sense of fulfilment and meaning to our lives and focus on creating spaces that reflect this and allow us to express this in the best way possible.
Penney & Bennett have released a range of printed textiles for use on soft furnishings, with a reference to the concept of Ikigai, comprising of ink sketches, drawings, photographic prints, and digital translations of watercolour paintings. Available in three textile options (linen, silk and ramie), the pieces act as artwork within your home, bringing joy and a sense of fulfilment to your living areas and are designed to be reinterpreted in your spaces. Coming in an array of colours and prints, the collection can be mixed and matched to suit your home and individual aesthetic.
Check out the full range at penneyandbennett.co.nz
DIY Dreaming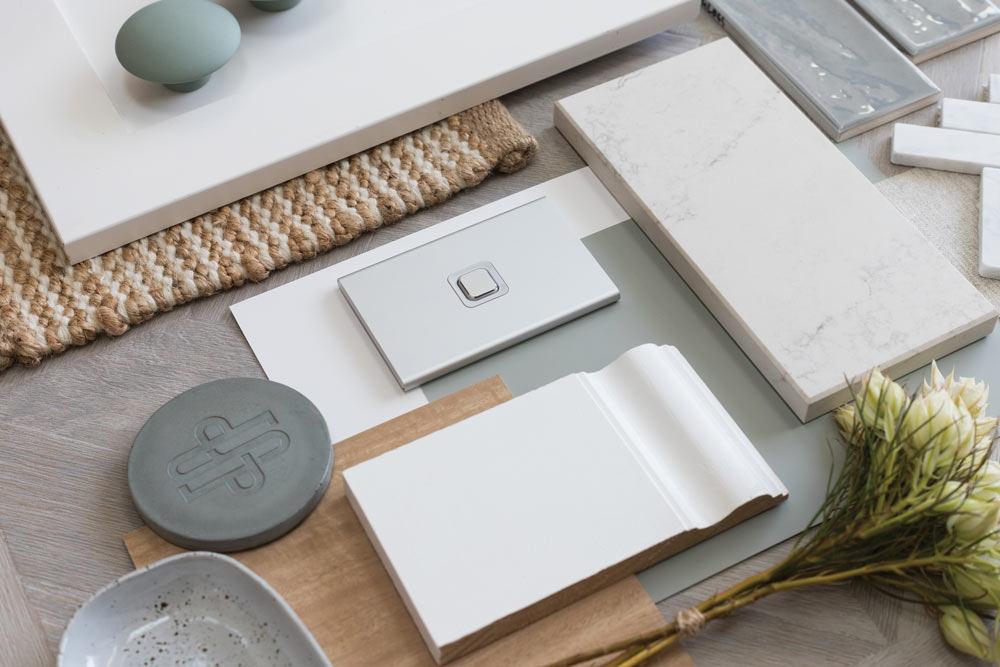 With everyone spending a lot more time at home these days, the DIY trend has really shot up recently. However with the influx of this trend has also come a shortage of in-demand tradies available to help out when the job requires more than just your self-taught skills. And while it may be a bit of a wait for most of those qualified for the job, one electrical accessories company is helping you to do it yourself.
PDL by Schneider Electric removes the need for an electrician when making the small adjustment of changing out switches and power outlets in your home with their Iconic® platform.
Once the backend is changed out by a qualified sparky, you can mix and match the switches as you please all by yourself with a simple click-on and click-off of the front cover. With a myriad of different colours to choose from with decorative skins and translucent edges, as well as the option to add on Bluetooth connectivity, you can customise the look of your home to match your DIY projects. From USB charging outlets with a shelf, to night lights, dimmers and timers, customising your home just got a whole lot easier.
For more information, visit pdl.co.nz
Have a look at other articles from the M2woman Summer 2022 Issue here