When I came to Asthma New Zealand about three years ago from a non-health background, I expected to spend my time learning about asthma and respiratory disease… I did not expect to need to know about building science!
Don't get me wrong, it's fascinating stuff but having to invest the time learning about it was not how I intended to spend my time navigating a charity that needs to make a significant impact on how New Zealand addresses its appalling record when it comes to asthma.
The health of Kiwis and the state of our housing are inextricably linked. The purpose of a house is to protect us from the outside. In Europe, they build homes to "keep inhabitants healthy". In New Zealand, 53 percent of homes don't meet healthy home standards. Why does this matter? If your home is not healthy you will not be healthy. With one in four children being born into poverty, without question, each of these kids will live in a house that makes them sick. What start to life is this? Asthma New Zealand nurses go on over 3,000 home visits to patients every year and every year they go into homes that are so cold in winter they need to put an extra jacket on. Children's bedrooms are reading temperatures of 9 degrees and mould on walls can sometimes be so bad they can write their names on it.
New Zealand has the second highest rate of death from asthma in the developed world, and alarmingly, we've had this rate for 20 years. I don't think that is good enough. For a country with the second highest incidence, the Ministry of Health does not have a National Asthma Management Strategy, and we are one of only a few that don't. Asthma New Zealand is on a mission to reduce asthma hospitalisation by 50 percent by 2029. It has become apparent that we won't get there without a significant re-focus on the health of our homes.
It's been going on for a long time. I don't know about you, but when I grew up, I thought that waking up in the morning and seeing my breath was normal. I thought that in winter having to put more clothes on indoors than outdoors was normal because that's what you do in winter.
I needed to understand the extent of the problem, never did I expect to discover it's this bad. How was it possible that a country this young could have such appalling housing? I was even more shocked to find out that New Zealand has been on notice from the World Health Organization since the '80s for being in breach of Article 25.1 of the Human Rights Declaration – I don't know who that reflects more poorly on! This article states that everybody deserves a home that keeps them and their family safe and healthy.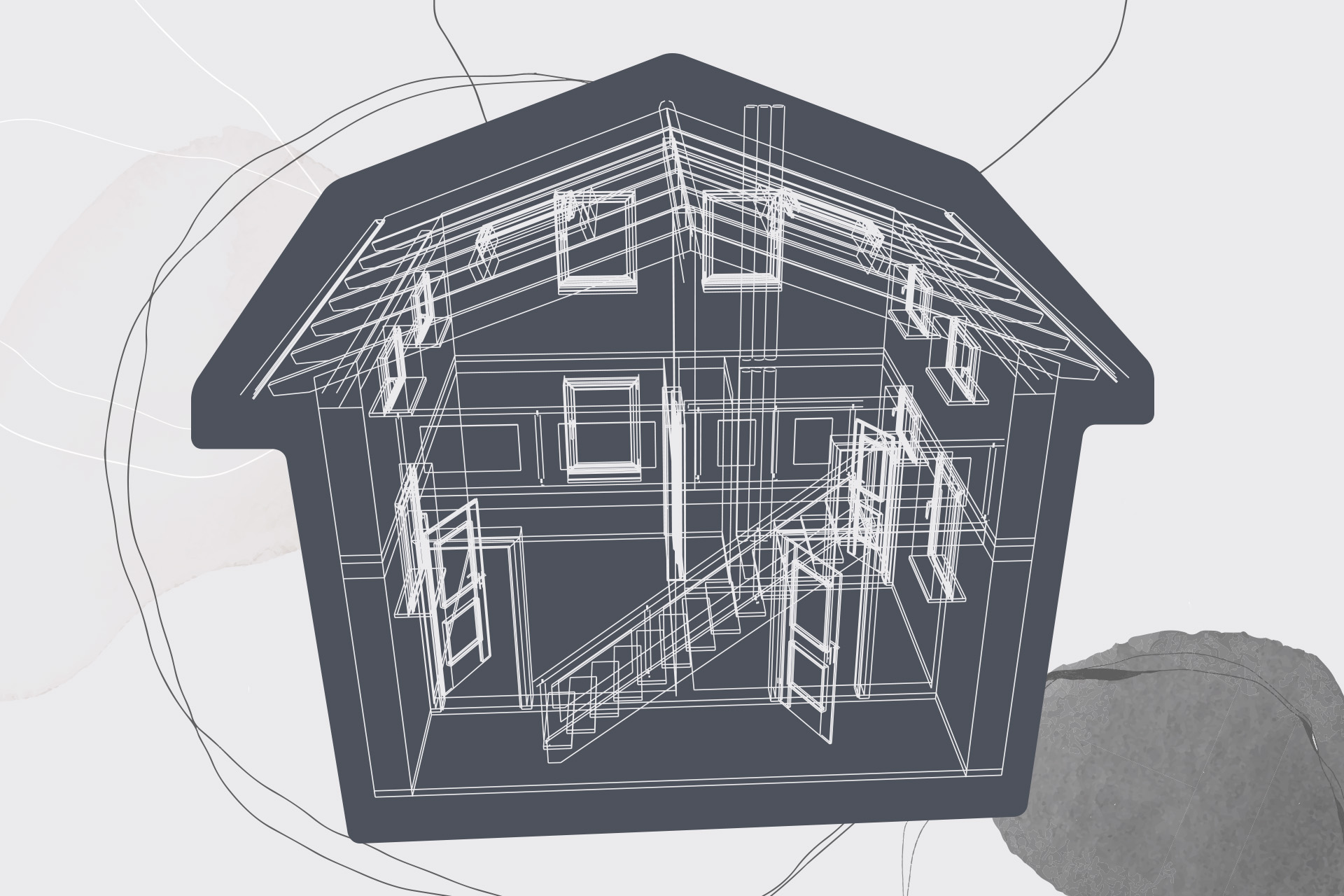 Speak to anyone from the industry and they all know there is a problem. "We knew about this in the '80s," insiders would say, and it stuns me to know that all this time, nothing has been done about it. Do you know how many trillions of dollars have been wasted by respiratory illness alone in that time? Every year, New Zealand loses seven billion dollars to respiratory. And more importantly, think of the number of lives that have been lost since then.
If we do not see significant changes to the way we build homes, New Zealand will continue to have one of the highest asthma death rates in the world. Worse still, with the emergence of more air-borne respiratory viruses lately, this puts us in a very dangerous position should we ever have to be locked down in our homes (again), especially over winter. There have been advancements in medication enabling people to live well with asthma, however without a healthy home to live in, we might as well be filling up a bathtub without a plug in it.
And so what to do about it? The most immediate action is to address the exorbitant cost of power. Landlords are now required to install adequate heating into their rentals but this is a complete waste if tenants can't afford to run the heating. The most important move for the benefit of future generations would be to overhaul the Building Code. We have a building code that enables us to build the unhealthiest home we can possibly build legally. Ironically, in the current building code, there is no requirement for heating in a home's construction. We are in a first world country yet we live in third world houses. The construction mafia in this country does not help as they have locked out and dumbed down innovation. Our Building Code is about 30 years behind Europe's.
Imagine if the automotive industry built cars with brakes that don't work. A safety recall is inevitable. So why are we not recalling homes that are unhealthy? Why do we continue to build homes that make people sick? Ironically, some of the very old homes are healthier in many ways than the new. Our nurses are going into Kiwi Build homes to find some of them, at 18-months old, have mould on the walls.
Until changes are made to the Building Code, this problem is going to perpetuate. It scares me to the core right now that we are building 40,000 homes every year, or trying to, under a code that permits the unhealthiest of homes to be built.
I went to one home in Pakuranga after getting a call from a distraught mum. Her kids had been born healthy, but as a result of living in the so-called "Kiwi dream home," both children now have chronic health conditions. I was expecting to bubble wrap windows to act as double-glazing, stick some insulation under the house and roof, plug up all the holes and make sure they have a heat pump. What we found was the house met healthy home standards. It had underfloor insulation, ceiling insulation, and a heat pump. Yes, they were warm but the relative humidity (the moisture in the internal environment) was at 92 percent in the bedrooms, which is 8 percent away from raining indoors. Mould was a huge issue and the CO₂ levels were four times over the healthy limit. No wonder the kids were waking up groggy and were suffering from migraines.
One thing we could all do to help have a healthier home is to stop intermittent heating, get a thermostat for your heaters and leave them running 24/7. I am under no illusion that fuel poverty makes this impossible for many, and I also realise this challenges a deeply ingrained culture of heat the room you're in and turn it off as you leave.
The ripple effects of asthma cannot be underestimated. Asthma in the workplace reduces productivity by 37 percent. At this stage, NZ is 42 percent lower in productivity than the OECD hourly average. A child that starts school with poorly managed asthma will be 60 percent behind in reading and literacy after their first year. Today, 40 percent of Kiwis are unable to read at a sufficient level to allow them to navigate their day to day.
I want to leave you in no doubt how much this matters.
60 percent of people with asthma stop physical activity. One in three adults is obese in this country. Could these facts and figures be correlated? Maybe? Probably. And something to underscore – New Zealand has the highest youth suicide rate in the developed world, which in itself is shocking. 67 percent of people with asthma report mental health struggles. You see, for a country that is often applauded, there is so much that is not right – so many that we should not be proud of and so much of it we should not be accepting.
The reality is, nothing else matters when you can't breathe.
---
About Asthma NZ
Asthma New Zealand is a not-for-profit organisation committed to creating a healthier New Zealand, where every Kiwi with Asthma and COPD (Chronic Obstructive Pulmonary Disease) lives a full life.
As New Zealand's largest asthma educator, we have been at the forefront, fighting for a New Zealand that breathes easy since 1965. Education is the most powerful tool in reducing hospitalisation and improving the way we live with asthma and COPD.
Our mission is to see a 50% reduction from asthma and COPD hospitalisation by 2029. We cannot do this on our own so we partner with health professionals and community groups to make reaching, referring and supporting patients simple.
Find out more at asthma.org.nz