I'd be the first to admit that long distance running was never really my thing. The treadmill at the gym is always frequented by intimidatingly fit physiques and the idea of embarrassing myself by going for a run in public scared me more than I can put into words.
Running for any more than 15 minutes and I'd find a whole plethora of reasons not to go any further. From sore feet to a slight breeze, I'll find any excuse not to venture out on a jog (my partner would argue it was all in my head, but I'm adamant that 15km/h breeze was enough to knock me over).
That being said, I'm always up for a challenge and after my colleague and I were both kitted out in Under Armour's newest release, the UA HOVR Infinite, I wasn't about to turn down his offer of a bit of (friendly) competition by tracking our routes and stats through the MapMyRun app.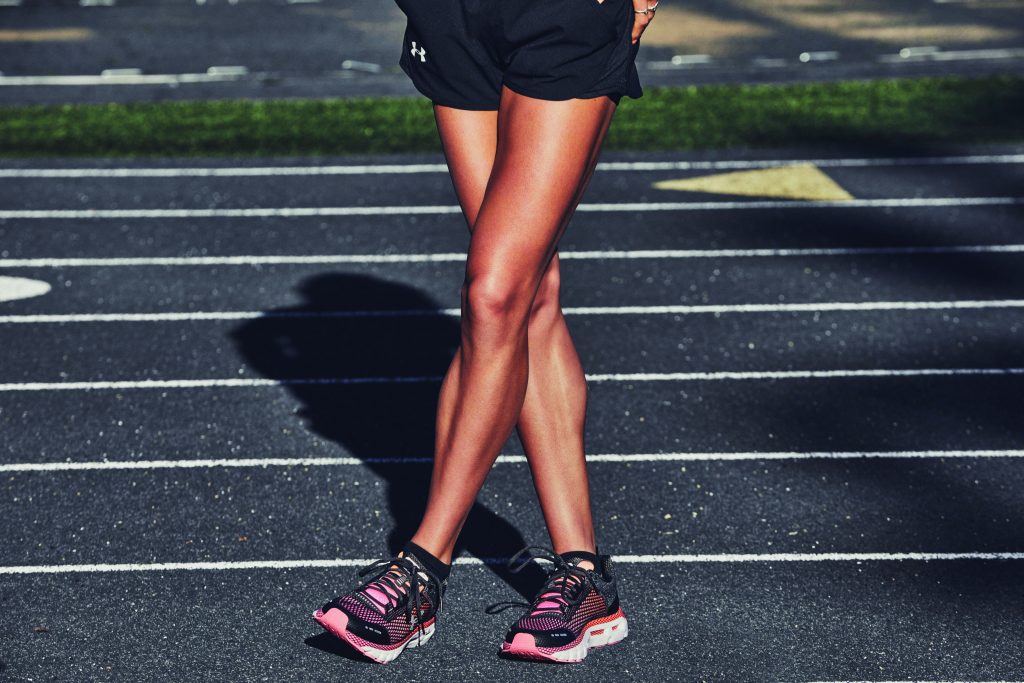 So this "competition" was how I found myself doing laps of the local park three times a week for the past month, going from a reluctant runner to a joyful jogger. And while the first week or so was the hardest, keeping track of my progress on the app gave me a little kick to keep going that extra little bit each time, turning the competition with my colleague into a competition with myself.
I'm not really a big fan of wearables, finding them irritating during times of perspiration. So finding that the HOVR Infinite easily connects to my phone through the embedded sensor within the shoes via Bluetooth, was an added bonus. I just pull them on, give them a little tap on the floor and I'm good to go. The app breaks my run down by average pace, stride length, cadence and elevation, as well as breaking these elements down to how I performed per kilometre, giving me a way to compare myself to previous runs. Recently added to the app is the Gait Coaching feature which looks deep into the runners stride to predict and plan for future runs, accurately coaching me to improve based on the data. Opening up the app after each run to see a slight improvement on my average pace made me all giddy inside and gave me that little incentive to push myself a little further in the next run.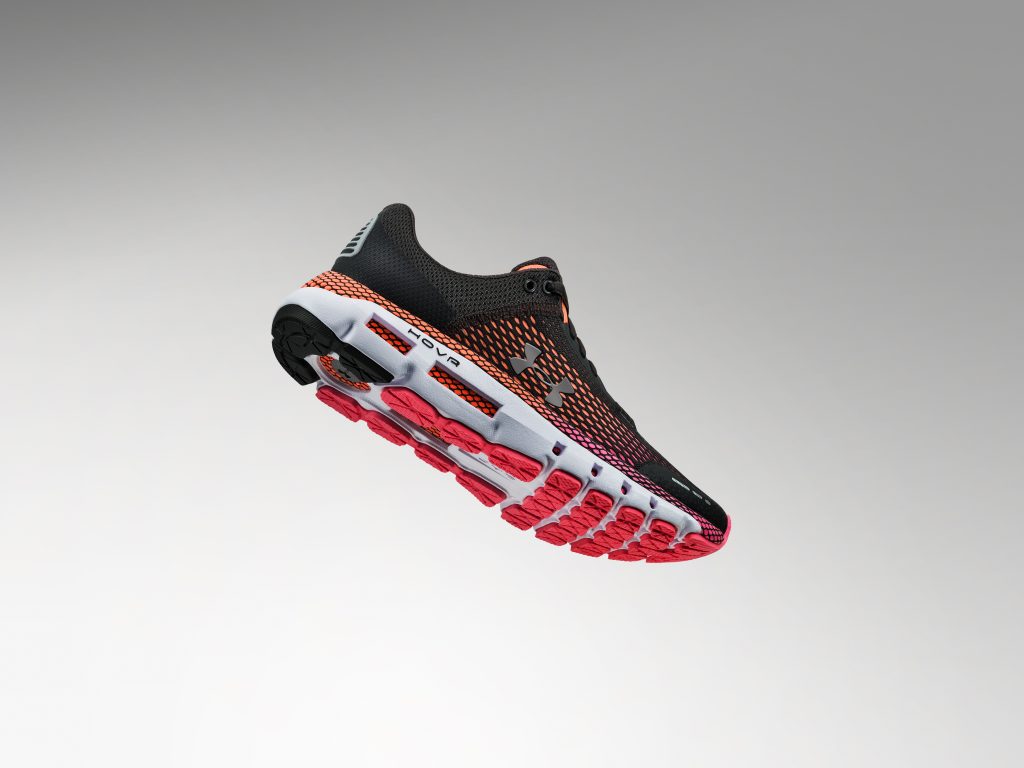 While built-in technology may be key in motivating myself to go for a run each time, it's often the physical side that holds me back from pushing for that extra kilometre. Finding my legs and feet fatiguing after the constant hard impact as my foot hits the concrete, I begin to lose the strength and energy to do that final circuit of the park. After a little bit of research, I found out why: every step a runner takes has the impact of 2-4 times their body weight holding them down. So not only was my self-doubt holding me back, but I was feeling the force of over 120kgs each time I took a step.
The HOVR Infinite has been designed with a "cage and core" system, with the HOVR core running from the heel to the forefoot. This technology supported and cushioned my feet to make them feel lighter, while absorbing the shock and returning the energy back to my feet, giving me the strength to go further. The outsole is made to move with the flex of my foot with deep flex grooves extending across the middle and sides of the shoe. What was even better was after a month of running mostly on concrete, the sole of the shoes barely had scuff, thanks to the rubber being made of a high-abrasion compound, meaning even more time until I need to replace them. The fit of the shoes was one of the things I noticed when I slipped them on, with a good firmness around the heel. The HOVR Infinite is built with a 3D molded heel, giving a secure feeling, while the forefoot has a much more lightweight and breathable mesh so my foot never felt suffocated.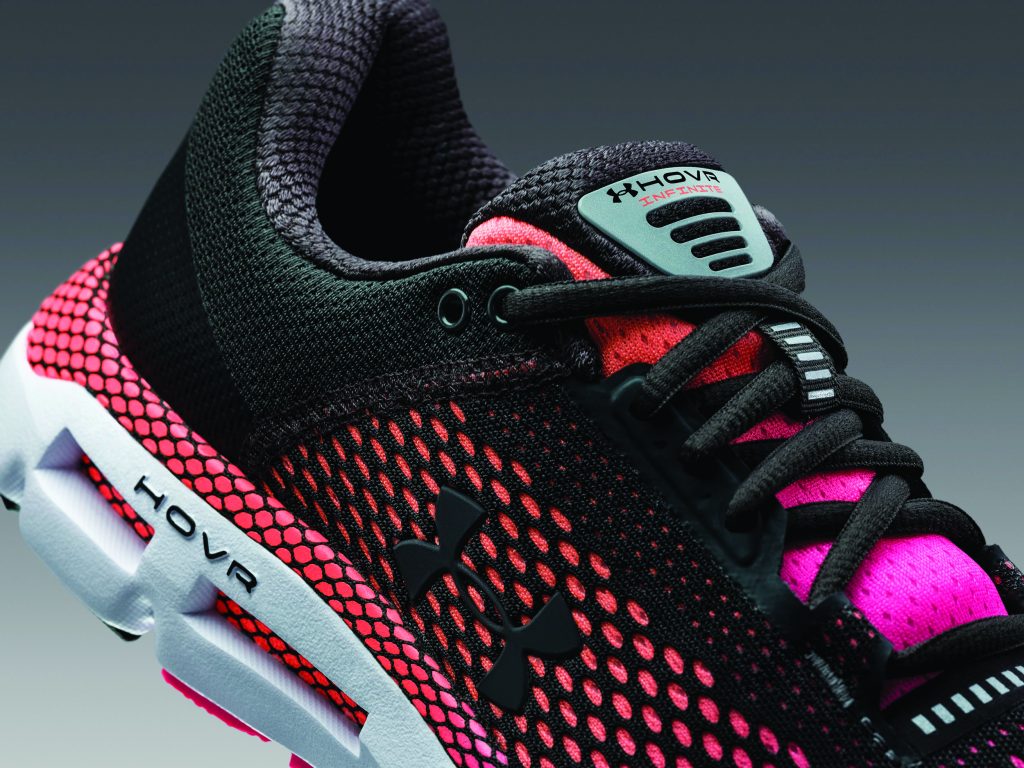 While marathons may still be a fair distance away for me, I'm slowly warming up to the idea that long-distance may not be so bad. I almost forgot that I was meant to be competing with someone and ended up adamantly comparing myself to my last run, determined to kick yesterday's butt. The HOVR Infinite provided me with support and shock absorption while being comfortable and lightweight, showing that with the right shoes and a little bit of tech coaching, those excuses from a few months prior don't even register.
Get your Under Armour Hovr Infinite's from:
Kelly's Footwear
Shoe Clinic Ponsonby
Shoe Clinic Albany
Shoe Science Takapuna
Shoe Science Albany
Smith's Sport Shoes Tauranga