Soak up the blissful rays of summer in the most luxurious of poolside loungers. Handcrafted to withstand the harshest of elements and with a sleek shape mirroring the natural curves of the body, the Ko Lanta sun lounger from Lujo will transport you to halcyon days time and time again. Keep scrolling to find your summer interior inspiration.
Miami Heat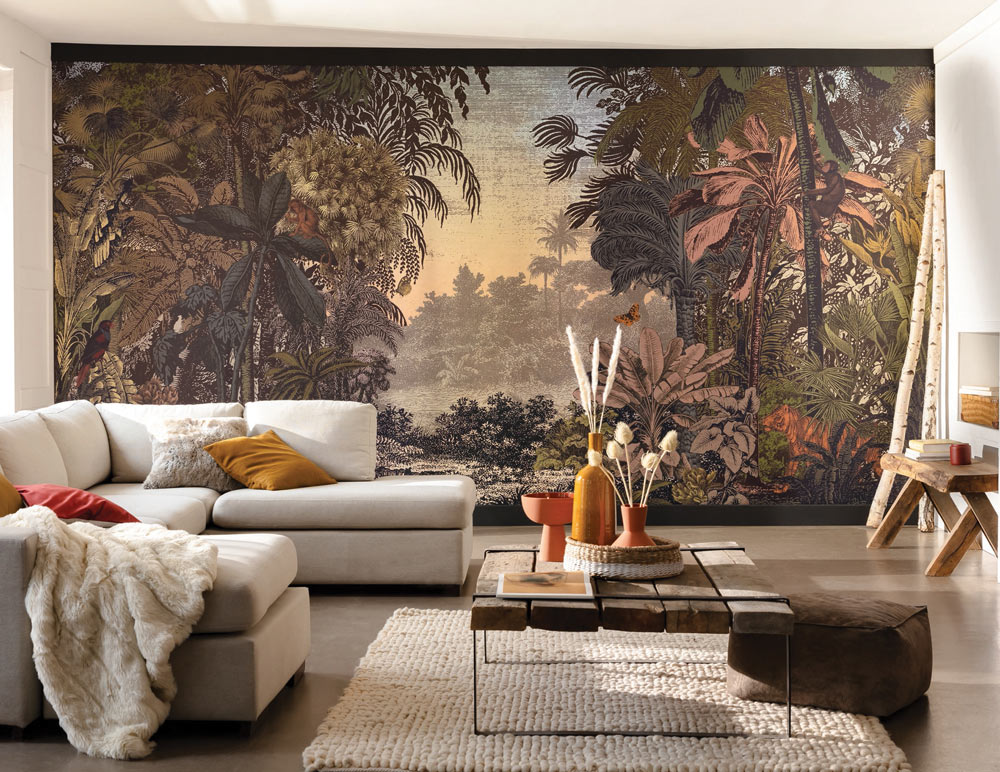 Blistering days and balmy nights evoke a sense of tropical Miami heat. An eclectic fusion of natural rattans, lush palm print and pastel art deco touches give a nod to south beach style and the perfect interior inspiration for summer.
Style Tip: Arches remain all the rage and add a holiday feel to any space.

1. Resene Colins Wicket, $4.90 from Resene ColorShops | 2. Cushion by Maison Levy, $359 from Madder & Rouge | 3. Headboard, $1099 from Green with Envy | 4. Armchair, $999.99 from A&C Homestore | 5. Loveseat by Expormim, POA from ECC | 6. Coffee table, $1139 from Leopold Hall | 7. Floor mirror by Sarah Eliison, $1295 from Slow Store | 8. Wardrobe, $2019 from Boheme Home | 9. Basin, $1235 from Robertson Design Ideas | 10. Light shade, $199 from Stacks | 11. Dish from Côté Table, $32.90 from Corso De' Fiori | 12. Rug by ÉLITIS, POA from Artisan | 13. Rug by CC-Tapis, POA from Good Form