4 Ways to Integrate Wellbeing into the Workplace
The government's Wellbeing Budget has promised investment into the mental health and wellbeing of kiwis across the country. How can the private sector get on board, and work to support the wellbeing of their corporate teams? We've pulled together a list of simple strategies to help you do just that – whether you're in HR, management or entry-level.
1. Get away from the desk and get active instead.
Too many of us work in sedentary roles, staring at screens and sitting on office chairs all day. Exercise has been proven over and over again to be a massive mood-booster, so we suggest setting mid-morning and mid-afternoon stretch reminders, starting office social sports teams, encouraging walking meetings, and offering gym/yoga/sports team discounts to the team.
2. Social activities that encourage healthy lifestyles.
The classic 5pm Friday team drink could be easily substituted for a first Monday of the month team lunch or outing to a healthier venue of the team's choice. Another option is setting incentives for the team to accomplish wellbeing goals outside of the workplace – for example, a voucher to a gallery for the employee who wanted to learn to paint in their free time, or a ticket to a cooking class for that staff member who wanted to learn to hand-make pasta.
3. Hand it over to the professionals.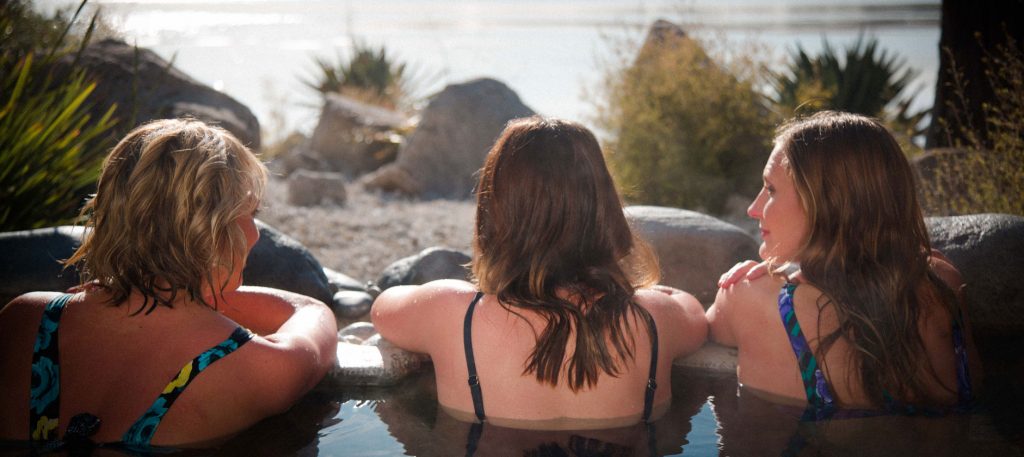 Sometimes, we're just too busy to integrate daily/weekly/monthly wellbeing practices into our workplaces. So, how about putting it into the hands of the professionals? For the team getaway this year, why not head to a wellness weekend retreat for massages, spa therapies, yoga, and mindfulness techniques taught by professionals at facilities like Polynesian Spa? We can hear your team thanking you for suggesting this already.
4. How are you? Not your work.
One sure-fire way to shoot down workplace wellbeing is to treat people like they're cogs in your corporate machine. If the other options are too much, we challenge everyone to start slow – ask people a simple 'How are you?' not 'How's your work?' in the morning and get to know your fellow colleagues as people – not just workmates.
Investing into the wellbeing of teams is something that has been proven to increase productivity, job satisfaction and workplace happiness by dozens of studies. How are you going to help make your workplace better this year?
For more wellbeing, wellness and self care content, head over to the M2woman Living Well Channel here.