Photographer Leeroy Te Hira @leeroy.t | Stylist Tara Riddell | MU/Hair Annabel Barton  | Clothing c/o Poepke Sydney Australia and Chelsea's own Jewellery Chelsea's own
Chelsea Winstanley has enough film awards and accolades for one individual lifetime. Her work as a producer and director has earned her an Academy Award nomination; New Zealand Women in Film and Television, Mana Wahine Awards; a Kea World Class New Zealander Award; New Zealand Film Commission, Te Aupounamu Māori Screen Excellence Awards; and at this year's Queen's Birthday Honours, Chelsea was made an Officer of the New Zealand Order of Merit.
In talking to Chelsea though, it becomes clear that she is not driven by individual achievements over one lifetime, but instead by creating opportunities for future generations and an ecosystem for Māori to see and share their stories on the screen and for indigenous communities worldwide to do the same. This has meant that as well as juggling an already hectic creative schedule, including producing the Te Reo Māori versions of Moana, The Lion King and Frozen, Chelsea is also a part of the creation and running of a suite of companies that run production, marketing and distribution for indigenous stories.
Chelsea shares with us her journey back from Hollywood to her whenua in Aotearoa and her vision for the future of the industry she is helping to redefine.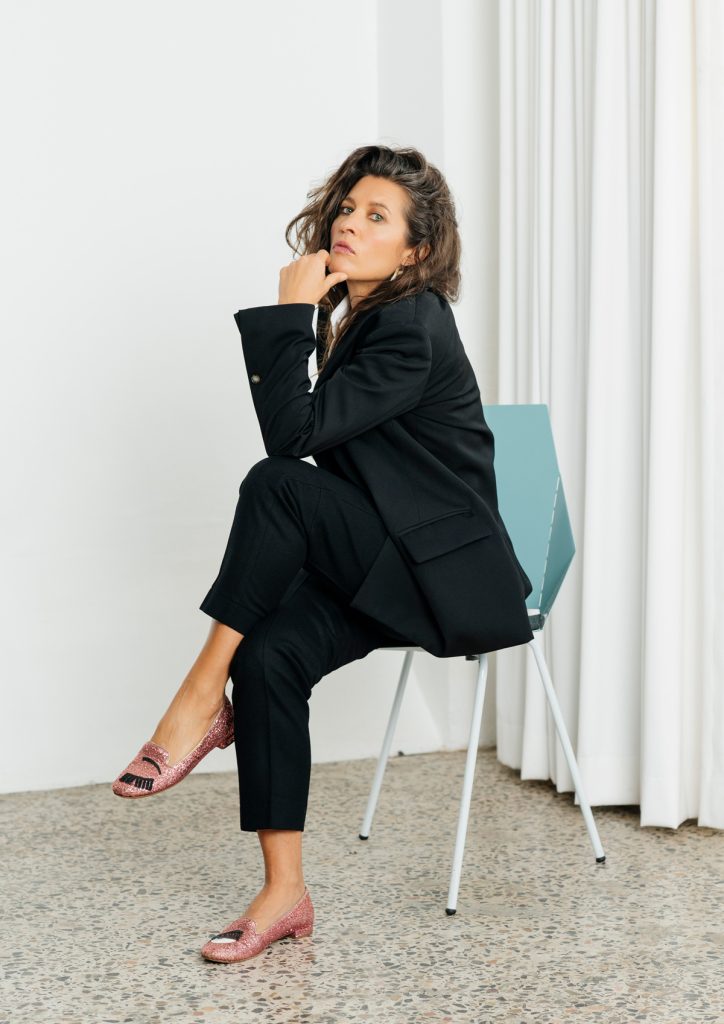 There seems to be a shift, not only in terms of increasing support for indigenous storytelling, but also in relevance to science and technology and in business. Can you talk about that?
So much of it is about sharing ideas, and storytelling is a mechanism where we can integrate technology science and matauranga within the work that we are doing. Even with Disney right now, what we did with Moana Reo Māori, and now The Lion King Reo Māori, there's actually mātauranga, indigenous knowledge, that sits within both of these films that I don't even think they knew.
Moana is talking all about our incredible tupuna who travelled the oceans and navigated the seas purely by the stars. In this time of Matariki we celebrate that, and we acknowledge the mastery and knowledge of our ancestors.
For example in the beginning of The Lion King, when Mufasa talks to Simba about his ancestors he says – your Kings are up there in the sky. All those stars are of the Kings that have
gone before.
We're all connected to this cosmos, we're all connected to this energy of the world. And then when Mufusa dies later in the film, and Simba is looking for his dad, his dad appears to him as a star. In this time of Matariki, there is a star called Pōhutukawa which we acknowledge as the star who looks after the hunga mate, the dead that have gone on before. It's such a beautiful synergy between life and death and how we talk to our kids about those concepts.
I love thinking about timing, where we're at with everything and owning that space of storytellers, indigenous people, and indigenous knowledge. We've been here forever and it's like modern science and technology are just catching up with how awesome we are, which I love. Doing The Lion King has been an absolute highlight this year for everything else that's going on
for me.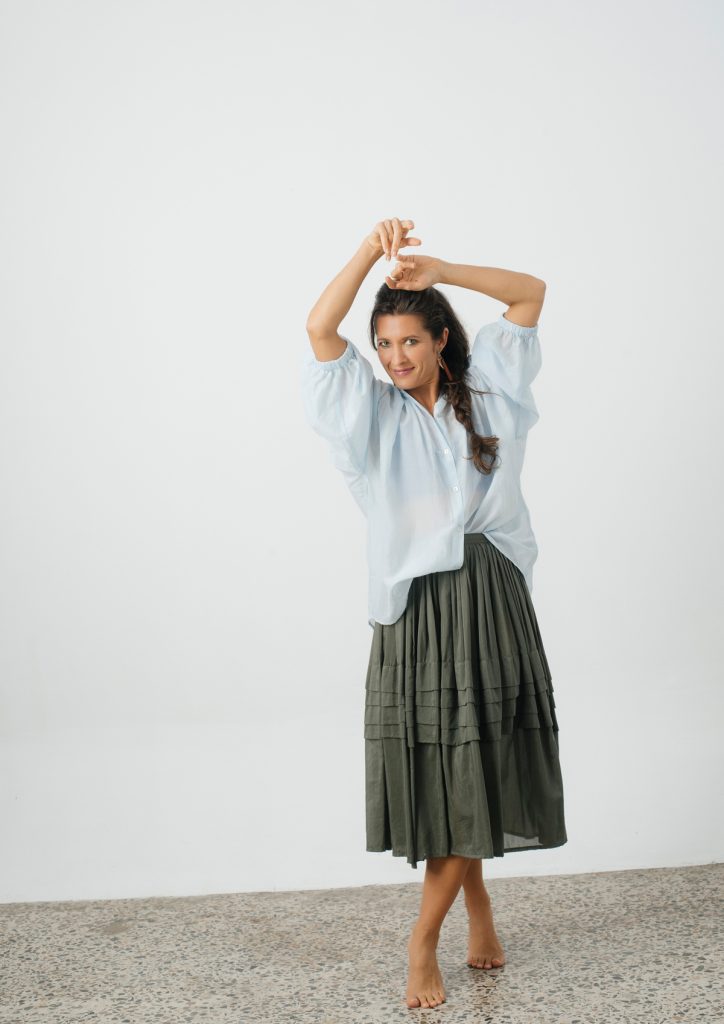 Speaking of everything else, you are also starting a new company. Is your approach to business also influenced by indigenous values and concepts?
Well, I think if you're indigenous, you kind of have a survival mode about you and also if you're a parent, you do too. I remember what Merata Mita said, one of my all-time legacy heroes of the industry. She said, when you have children, you have an investment in the future. Everything that I do, I really think about my kids and I think about what kind of story environment am I creating for them to step into.
There are so many people that have fought so hard for people like me or my generation to even have a space. What am I doing to enable the next generation to claim their space? I've always felt very strongly that the only way we're going to have true story sovereignty is if we participate in every single facet of the story pipeline, the filmmaking pipeline. That's everything from conception, pre-production, production, post-production to distribution and exhibition.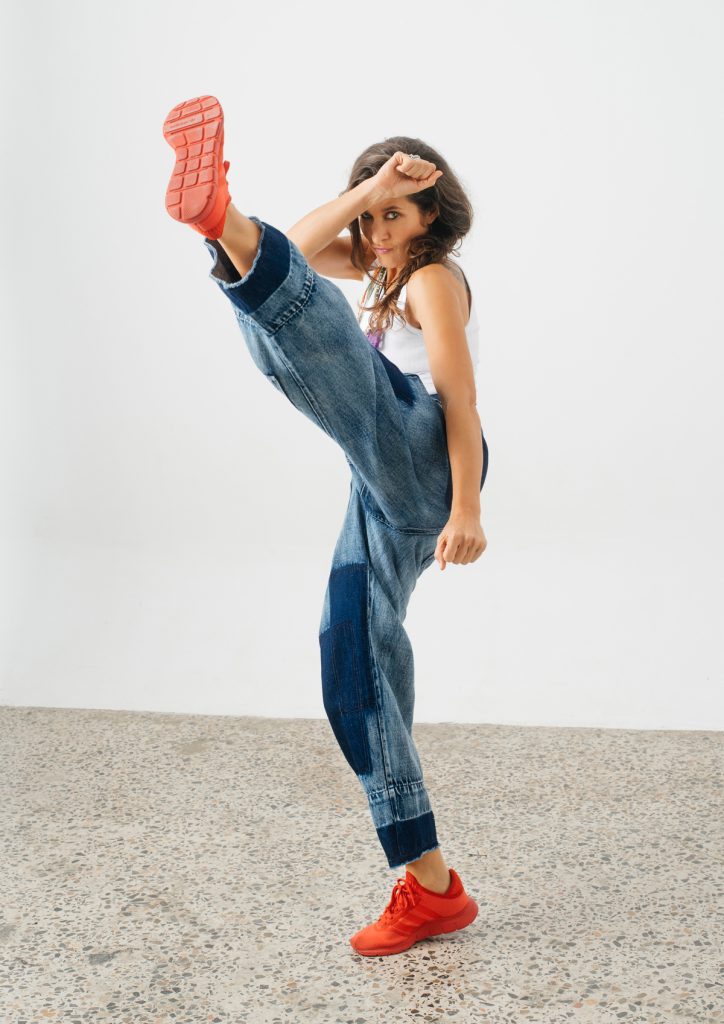 Those two spaces, distribution and exhibition, are places we haven't traditionally occupied, but they have so much influence on what actually gets made. We talk about the cycle of filmmaking and those things all matter. We need to be in all those spaces, we have to be involved in distribution and exhibition for us to have true sovereignty over our stories.
In terms of what I think about when I'm going into business or what I want to achieve, it's really about succession planning and it's about creating opportunities for our kids to go into next.
Stan Walker recently said, when he was recording the reprise for, 'Can you feel the love tonight' for The Lion King Reo Māori. 'You know what I love about being Māori and where things are at right now, is that my ceiling is my baby's floor'. That is so beautiful and poignant. It was a light switch moment, because whatever we're trying to break here is where our kids are going to leap from, with their language intact, with their mana intact and not feeling like they don't belong or that they're not good enough. It's an incredible way to look at legacy and succession.
When you were sitting at the premier of The Lion King Reo Māori and you get to the closing credits and Stan Walker is doing his thing and the audience has their phones out and it's almost like a concert, was there a moment internally where the gravity of the situation hit you? Can you describe that?
It was such an amazing moment of celebration that night, because there was so much pride in the room from so many different people. Many people were involved in making it come to life and making it as good as it was. But the real star of the night was Tweedie Waititi who was in charge of ensuring all the essential elements were exactly what they needed to be; the music, the translations, the acting all seamlessly came together because of her vision. We were on board to help make that a reality.
You can hear translations of movies, Disney does it all the time in French, Spanish, whatever, but there's actually a big difference in this case. It wasn't just word for word, it was changing the essence so that it made sense for Māori. There were little jokes in there that were totally on point and those are the things that you hope land when you're in an audience, or in any kind of screening, I suppose.
I was sitting behind the Minister for Justice, Kiri Allan and her 5 year old daughter Hiwa-I-Te-Rangi and being able to listen to her communicating with her mum in Te Reo Māori and fully getting it, was just so beautiful. And then having her mum turn around to me saying, 'This is priceless'. Just actually watching her face, watching her daughter's face, I was buzzing out.
It was this intergenerational celebration going on and that's the most amazing thing about it. We all grew up with The Lion King anyway, so we know it, the English version, but then you're watching this new generation of kids watch it in awe in their own language.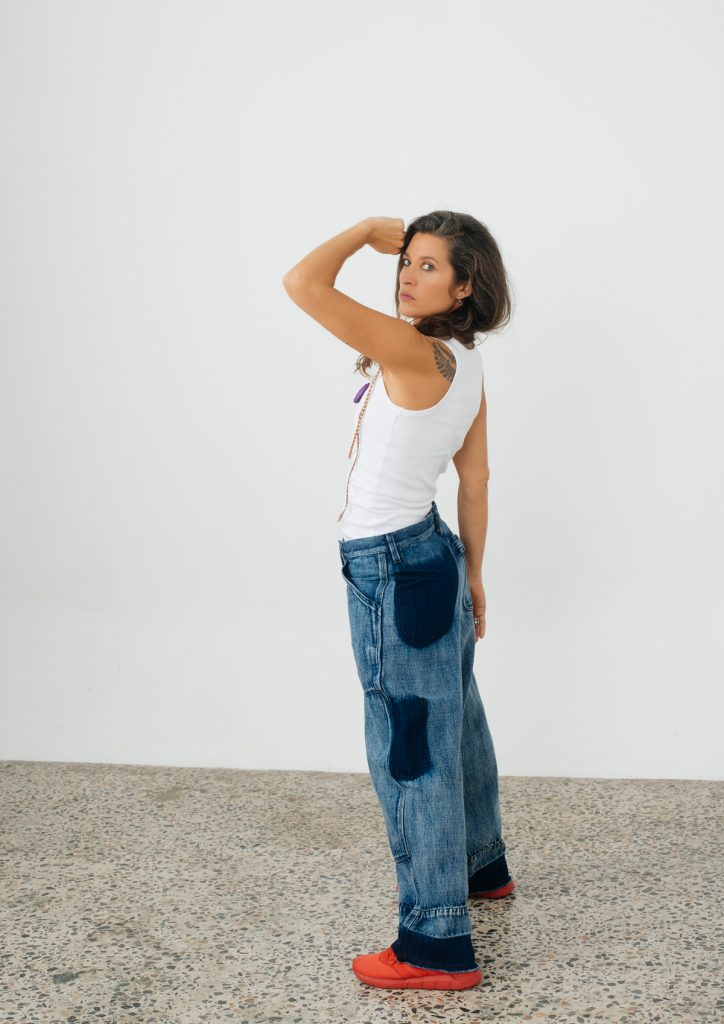 At the very end, while the credits were rolling it was like being at a concert. People were clapping, cheering and were just beside themselves. I think it was literally that moment of another step in our reclamation, though we're not at the point where we should ever be complacent and think, 'Oh, we've nailed this'.
Our goal is for Disney and other large global entertainment companies to see and understand that we have an audience here that they've never considered existed before, and they want the films in their language, just like they would release a film in any other territory like French, Spanish or German. When they want to release a film here, know that they can do it successfully in both languages. And they should because Te Reo Māori is the language of the land.
First and foremost, they just didn't know. It's not like we should hold Disney to account. It's not their problem that we've lost our language. It's not up to them to revitalise our language, but we can help show them that you can release a film in this country, especially animation, in our language confidently. That's the easiest place to start. You can release one of your animated movies in both languages and rest assured there's an audience here and a market for it.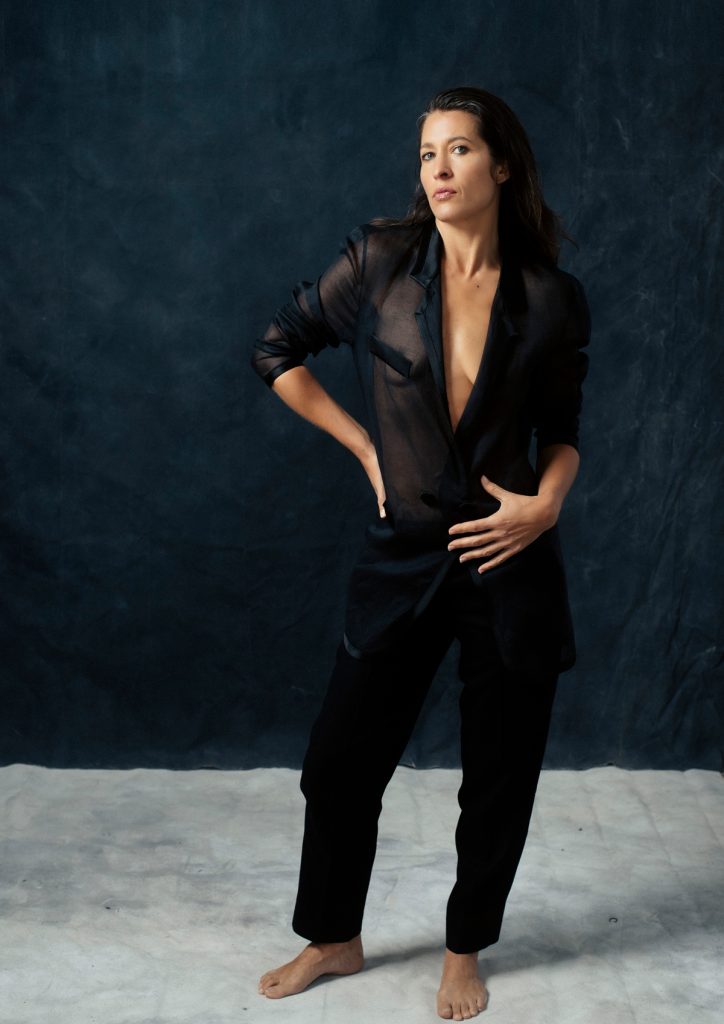 There is still a lot of inertia though, right? Do you think it is a generational thing?
Largely, it's a generational thing. All the systems that we live by, whether it be the justice system, education system, housing, systems of government, they're all imported and imposed systems from England. So if you grow up with all those systems, then you just assume those systems are what we should all be living by and that they're the best systems for everybody.
It couldn't be further from the truth, but because everything supports that one ideology, they just naturally assume their position of privilege, and assuming that their positionality of knowledge is better than anyone else's'.
That's not to say all of that generation are like that, that's not fair. But the majority are because I also wonder, why are they freaking out so much about the possibility of understanding Māori knowledge systems? If they actually shared the power, if we did have true Treaty partnership and understood what that meant, and we really did share the power, it could be amazing. Why be afraid of something you have never tried or experienced? I'm purely talking about sharing power.
I do wonder if the majority of people opposed to Māori having their own autonomy are freaking out so much because they think Māori are just going to do what their (white settler ancestors) did to Māori? Do you think Māori are going to come along and take your English language off you, take your (inherited or stolen purchased) land? Given so much pain has been caused by such acts, one would think Māori have every right but the truth is, no Māori wouldn't because Indigenous people are born with responsibilities unlike a lot of western ideologies that assume they are born with rights. That's where the problem lies, it's not with us, it's with the western ideology of individual ownership.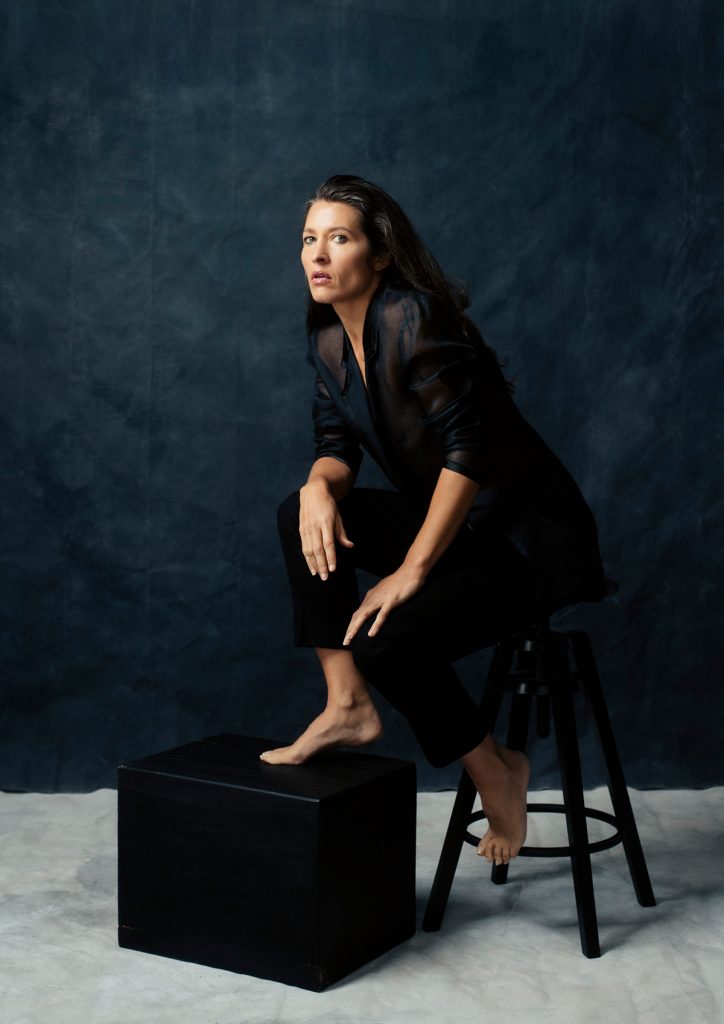 What is that environment that you would like to leave behind for future filmmakers and entrepreneurs?
It's kind of like an ecosystem, a sustainable system. We're so heavily reliant on government funding models to tell stories and we need to somehow find a way to get out of that. Because they only have a finite amount of money and people are always missing out and you can imagine how many good stories are being missed out from being told.
Ultimately, I would love to have our own film fund so we are not just reliant on government funding. It puts a lot of pressure on those within that system to deliver anyway, you can't deliver for all with one source of funding. It's about being able to support ourselves so we can tell whatever story we want and not be bound by quite archaic systems of measurement. It's really old and it's quite a tired measurement of what you have to hit as a storyteller in order to get funding, it's quite prohibitive.
So while on the one hand, we should be grateful that we even have an arts-funded body, New Zealand On Air or the Film Commission or Te Mangai Paho, at the same time, their policies need to be updated. We're always having to try and fit into their policies.
I hope that what I'm doing and what I hope to do and create, which is participating in distribution and exhibition, is going to be making it a little bit easier for us to be able to have autonomy over our stories, because at least we'll have someone from us ensuring that when we make something, it's distributed properly and cared for in the right way.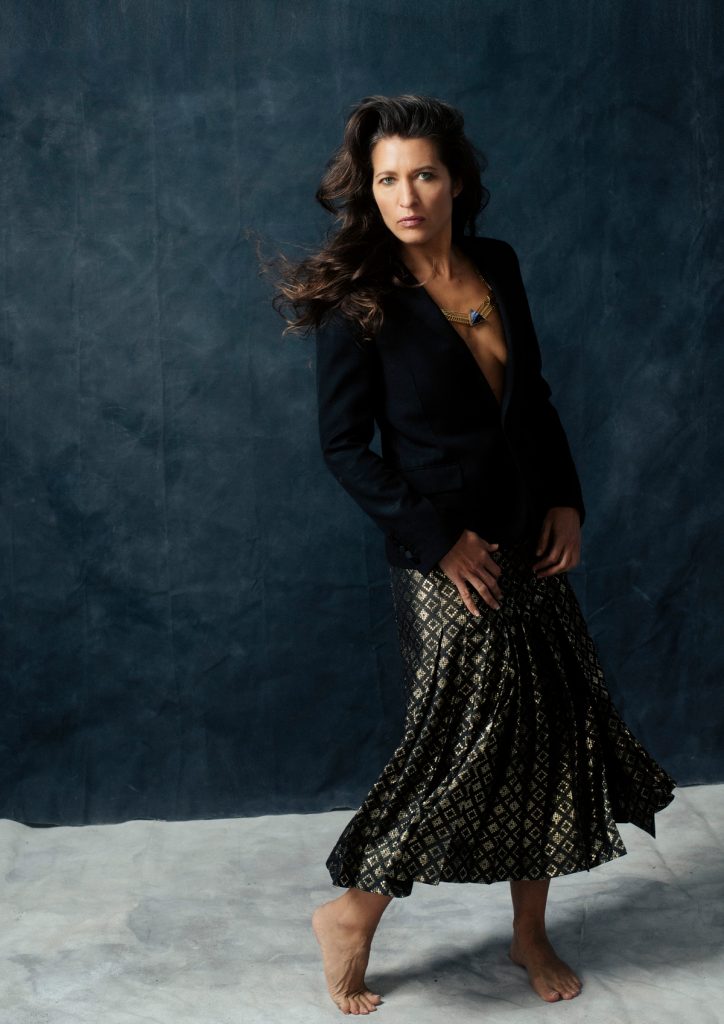 You produced Merata: How Mum Decolonised the Screen, which is now streaming on Netflix. Is there an aspect where new technology, and even new business models in this streaming world, start to open up new opportunities for indigenous voices?
Yeah, for sure. Traditionally before streamers (and this is what I mean about even the archaic policies of the Film Commission, most funders still follow this thing), you had to have a distributor on board to say, yes, we'll put it in theatres first and then it'll go out on a platform or free to air or whatever. But theatres are changing. They have been hurting big, obviously because of COVID, but also because people are not sure about spending $50 to go and watch something. You have to be a little bit smarter about how you show films these days. Yes, streaming platforms are great because they allow all sorts of content to be seen now.
With the convergence of new technologies, our access to content will even get better and better. I know it will, it just has to, because the consumer will drive that, the consumer will demand that they have better access to things. Sometimes the downside though, like with the streamers, is there's just so much content. It's not curated very well, I don't think to the consumer. As much as they use your algorithms or whatever, you'll just get all this crazy stuff and it's quite hard to search for things. All of a sudden you find yourself subscribing to 15 different things just because you want to watch one show or one movie.
Also, access to technology is changing the production side. I shot a little thing for the opening of a doco that I did and I literally shot it on an iPhone and that's amazing. There's no reason why stories shouldn't be able to be told and shared because you can literally do it with a phone and almost everyone in the world has a phone.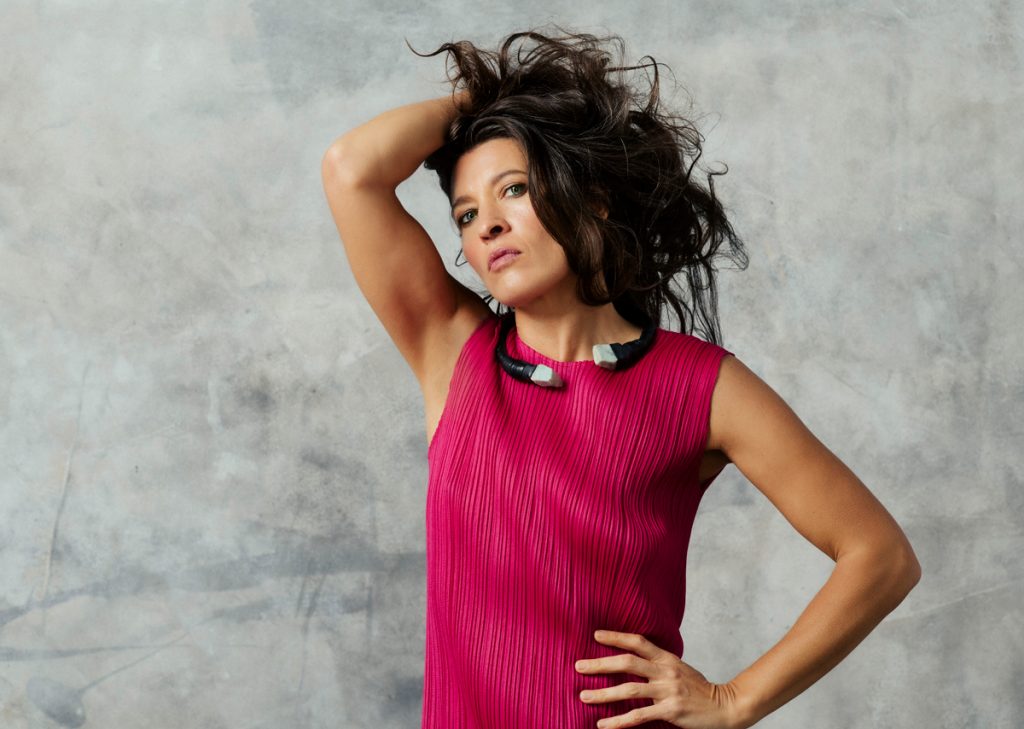 I was really excited when I saw what you did with Night Raiders, which is a Canadian co-production. It feels like that global indigenous collaboration has powerful potential. Do you get the sense that there's a pathway there for this kind of thing?
Yeah, definitely. I think that was a great example of countries coming together. It could happen quite easily, because our funding structure is the same in terms of our government agencies and what they need or expect from filmmakers.
We have a treaty with Canada and there are other treaties that exist. We should be doing more with Australia though, it's just ridiculous that we don't. The film community is quite competitive but we need to come together more because we will be much better and stronger in numbers.
Night Raiders was a cool example. That budget was the highest given to an indigenous film in history to date, we had indigenous participation from both countries in producing roles and on set. It was a wonderful project to be part of. That collaboration is a way that we can increase our budgets, because sure, you can make a great film for nothing, but it means people are working their asses off for nothing and it's hard work. Not everyone's making a Blair Witch Project, running around a forest with handycams and nor should we be. We should be making those incredible films with amazing VFX. We just need the money and support.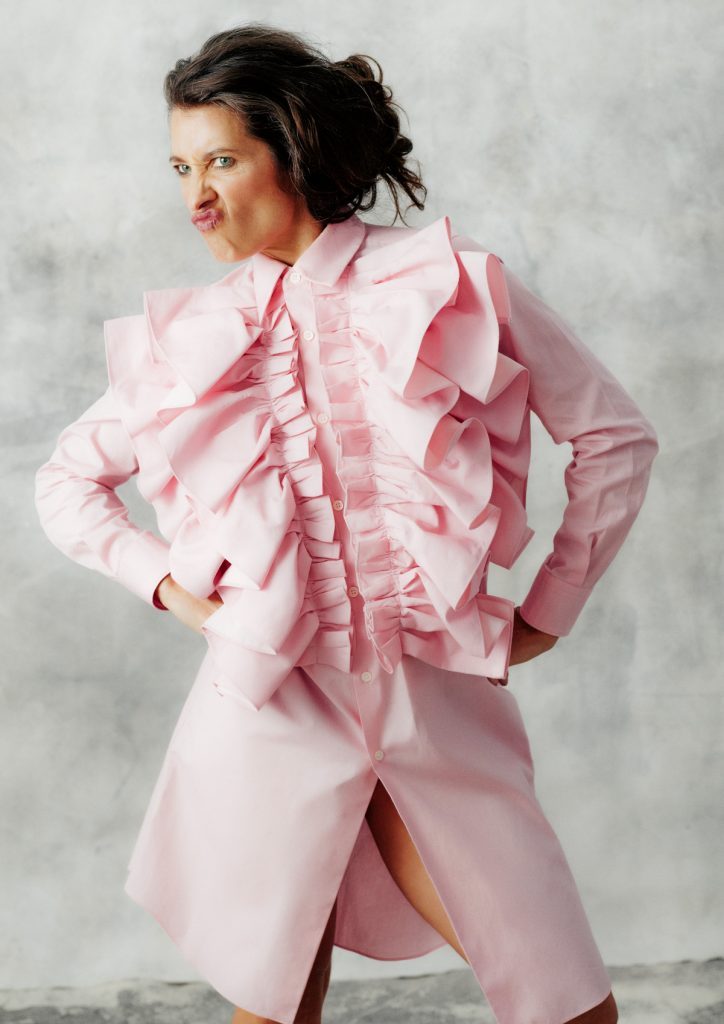 Do you think that LA has lost its gravitational pull?
I think COVID had a lot to do with smashing that perception of you having to be there. Hollywood is a made up place for business. That is where a lot of studios are so the business of studio's exists and then the independents are scattered around it, but independent cinema can exist anywhere.
People think that they have to go there to be seen or whatnot. Those that live there will tell you that has to be it because they need you to come because it sustains their business. But it's funny, nothing really gets made there. Everything gets made overseas or in another state, because it's cheaper. It's really expensive to even make anything in LA, you wouldn't even bother.
I think we have to have faith in our own industry. Look at the French, they're just like, whatever Hollywood, we don't care what you're up to. And they can because they make 400 films a year and they're all about it. <Laughs>.
America has created and exported some incredible culture, like music, art, fashion and film that we've all gobbled up. But when you go there and actually taste it, it literally tastes like plastic. The food is really bad, the quality of things is not that cool. Of course, you'll find pockets of absolute brilliance, no matter where you go in the world and there'll be pockets of absolute crap, you can say that about NZ too. But for the most part, we are in paradise. Something has to be done about our housing crisis, that's for sure. But I think we just have to do a little bit more and yes, I think COVID and the pandemic have proven to us that we just have to have a little bit more faith in ourselves.
I certainly don't have any desire to go back and live there, not since I've been home and back on my Reo journey. My kids are in a kura down the road. You just can't have that relationship with your culture or your whenua if you live away from it, you just can't.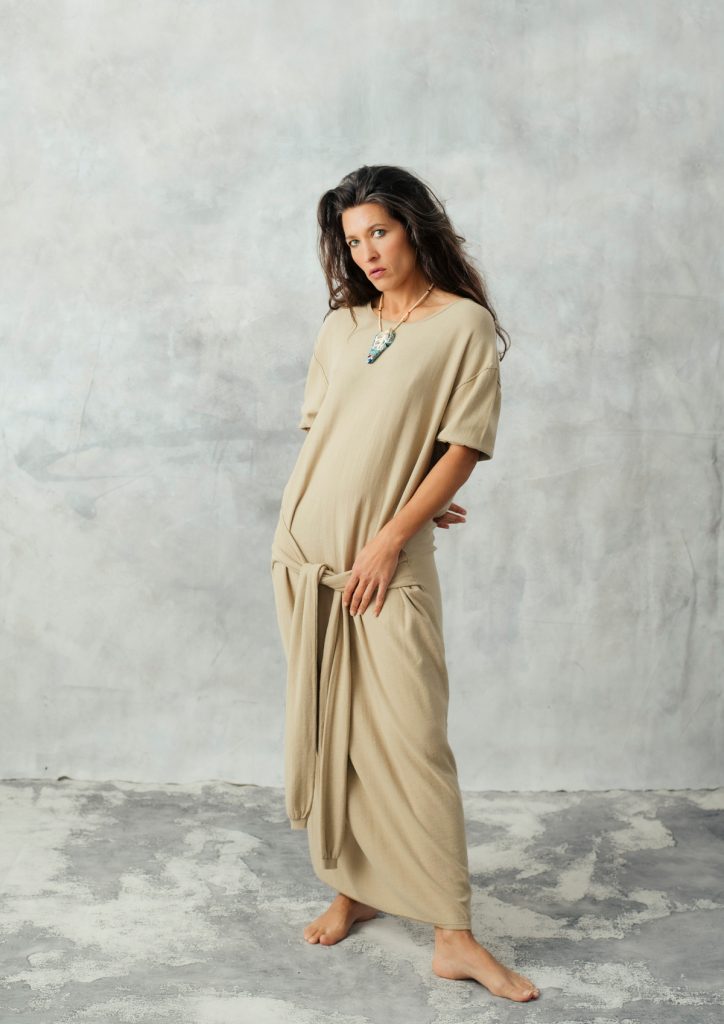 Speaking of your Te Reo journey, can you describe what that does to your view of the world and being able to process thoughts in a different way?
I can't think of any other way to describe it, but a wairua, a soul change within me. I've tried to learn the language before with a night class here or there or a paper at Uni, but there's something different about doing immersion. I'm there every day and it's not just language, but you're learning kapa haka, you're learning waiata, you're learning history, mātauranga Māori, because it comes with everything. It's a whole different wairua thing. I feel so lucky. I feel so grateful that my kids are in kura and going through that environment and
that experience.
I just think, if I'm having this transformational change within me, the relationship to my language, my culture, to Te Reo Māori, even just being a human being in Aotearoa, I will never go back to however I was. For me, it just strengthened my love for Māori, my love and hope for this country, that we could get to a really beautiful place of sharing power.
Sometimes I feel so much mamae (hurt) and so much aroha for those of us – I include myself in this – that don't have the language. I'm not saying by any means I am an expert on the Reo or anything like that. I literally feel like I've just started, like I am a baby at Kohanga Reo, but compared to before when I had done a couple of night classes here or there and even though I would say I'm proud to be Māori, this is just something different.
This is really something else that I can now bring to my life or bring to my work or a different way of seeing things, it's just incredible. I feel so humbled and lucky to be able to even do this at my age, 46. I'm trying to reclaim something that I shouldn't have to reclaim. Māori language should just be. I feel that if we could all just be able to walk within duality and easily in both these worlds of te ao Māori and te ao Pākehā, what an amazing country this could be and should be.
I've lived a good chunk of my life in a very riri (unsettled, angry) space and that's for a whole lot of reasons, a whole lot of reasons from childhood trauma and maybe also lumped in with the injustice to Māori. Although I am fair skinned and my name sounds very English (mum actually named me after Chelsea Brown, an African American singer, but most people think my parents must have been football fans), I've never experienced full-on racism or been racially targeted as many of my whanau have. I do identify as Māori and I'm very proud of that. My grandmother's story of having the language beaten out of her and then my mum not having it, there is intergenerational trauma that comes with that.
The young Chelsea was informed by all of that riri that I perhaps use as a catalyst of my driving force for change, or maybe it's the thing that has given me strength or self-belief or determination to want to make a change and keep going.
But I think coming home when I did, letting go, a bunch of forgiveness, my marriage ended horribly and my whole life just exploded before my eyes in the United States. So, coming home and putting my feet on the whenua and just committing myself to this world that I've always wanted to be involved in has literally changed my life for the better. I don't think I'll ever go back. It's probably saving my life actually.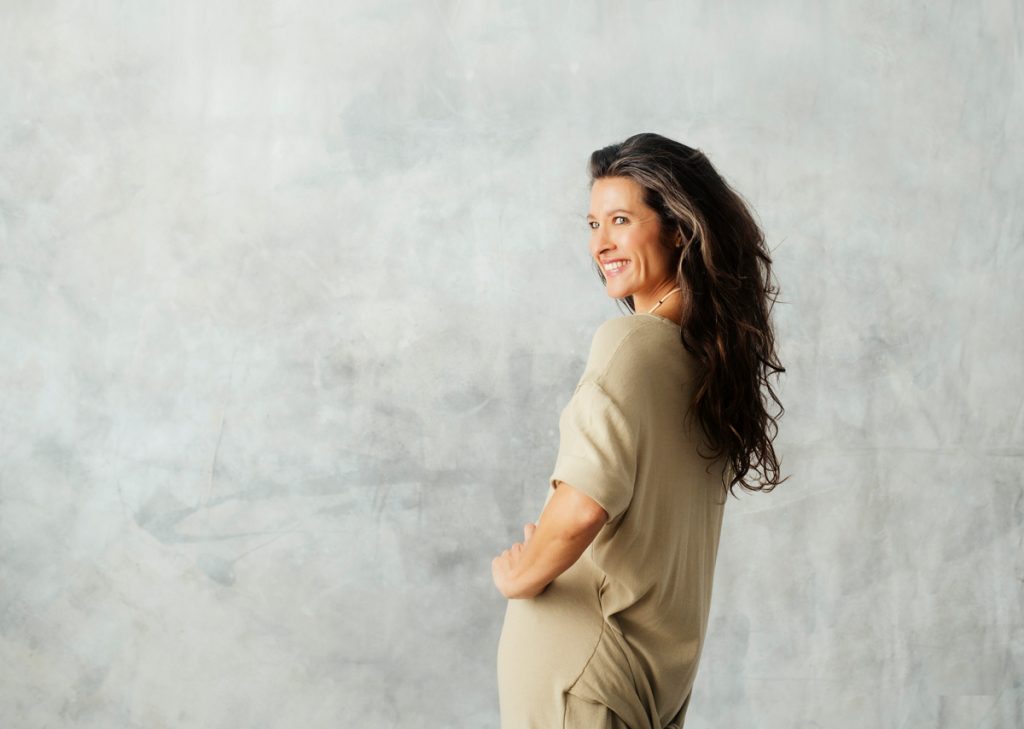 When you're talking about that anger, do you think that it was fuel for you to get to where you did and achieve what you did?
Yeah. The older and the wiser you get, you can look back on your life and the choices that you make. Absolutely, I take full responsibility for the choices that I've made in my life, be it good or bad, but I fully believe the universe has got a plan for you. All those things that have happened to me in my life and the choices that I have made have got me to this point, I absolutely believe that. Because it also helps you to say 'Okay, if I made some pretty dumb choices, I also have the power to make good choices too'. So you can forgive yourself for the things you might have done in the past because you've got the power to make good choices as well.
I definitely believe that the universe also does throw little, 'Hey, are you paying attention?' moments. And if you're not, you're going to experience something that maybe doesn't feel so good at the time, but it's necessary to help you grow. I truly believe that we're all just here to become better versions of ourselves in a soul growth kind of way. At the time, you might experience something that's really horrific and feels horrible and unfair, but you can make a choice in that moment to be defined by it, or allow it to help you grow to be a better version of yourself.
And also never put yourself in those situations again. When I talk about being responsible for the choices that I've made, I think about this concept of upgrading abuse. When I experienced some pretty horrific childhood trauma, I didn't know at the time what that was because I was so young, I didn't know how to articulate it or understand what that was. It affected me throughout my whole life, my young adult life, and choices that I made in relationships, my sense of self worth, because I didn't know the effect it had on me as a young woman.
When I think about choices that I've made that haven't been healthy for me, I look back on that now and I know I had convinced myself, 'Well, so long as it wasn't as bad as that initial childhood trauma, then it was okay'. But actually, all I was doing was just upgrading that abuse in one form or another, until I've got to the point in my life now where I will never let that happen again because I'm going to put myself first. I am going to honour myself. Simply, if I put myself first, then I'm a better version of me for my kids and I'm just going to be a better, cooler ancestor.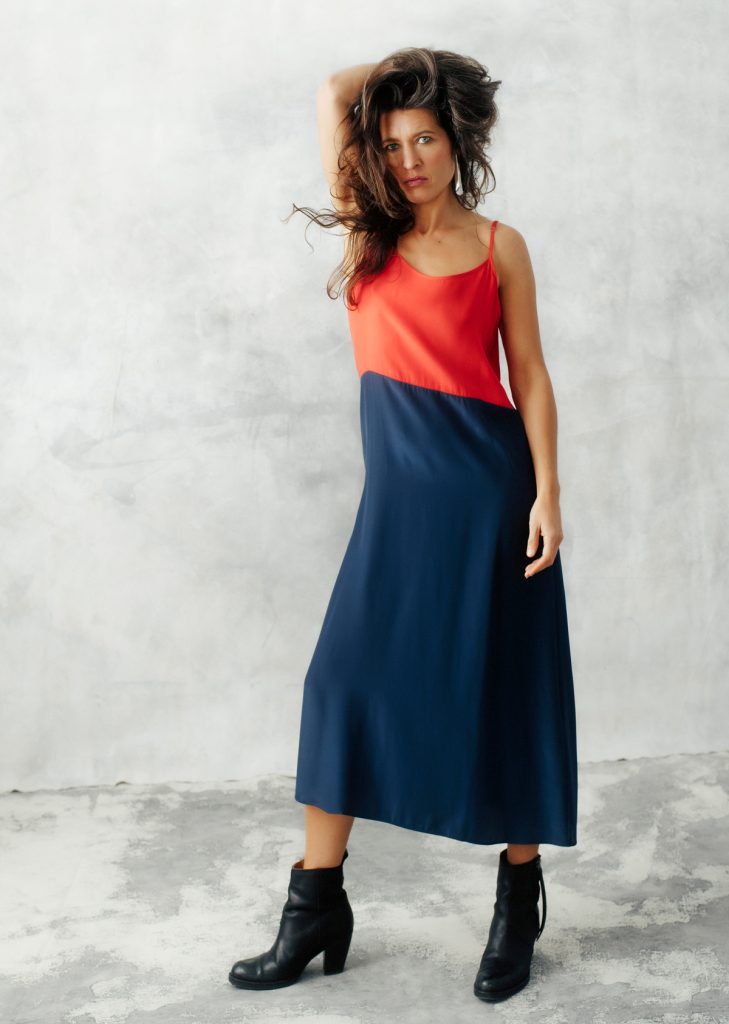 Was there a moment where you knew that filmmaking was going to be your pathway? What were you watching and what was the feeling?
I've always been interested in those stories of truth and it really was actually watching Merata Mita's documentaries. I was watching Bastion Point: Day 507, that just ripped my heart out. Seeing those old nannies, holding onto that pou (pole of the meeting house), and then seeing this crazy imbalance of injustice of all these police and those tanks that were coming up the road and then tearing down that wharenui and I just couldn't believe what I was seeing. I couldn't believe that I was looking at these images that were in our own country, of these police officers tearing people off their own land. It had such a huge impact.
I remember seeing it and thinking, 'Wow, who made that?' And then finding out it's a Māori woman, solo mum as well. Oh, she is so incredible.
She definitely instilled in me a drive because I was a solo mom too. I think when you see and know people are out there doing something and she's doing it on another level, then you're like, maybe I can too, maybe I can make a difference.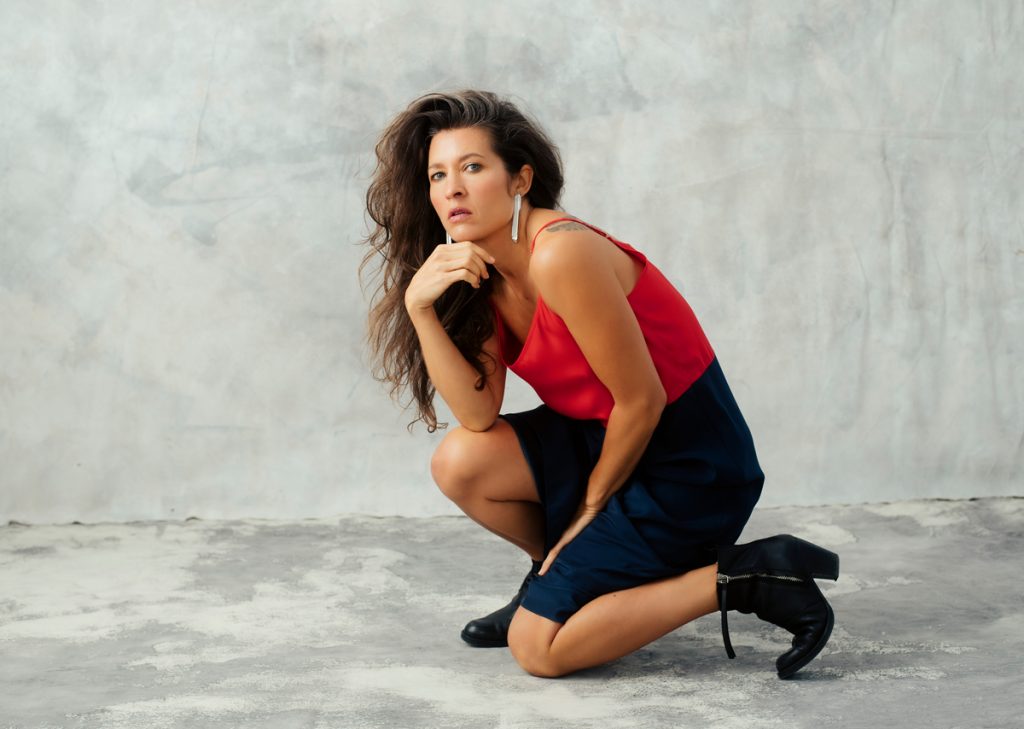 The fact that you not only went on to work with her but then what you've gone on to do, the universe is funny in that respect. Do you feel a certain weight on your shoulders?
Not so much like a weight, I feel just so privileged to have met her and that she is someone in my life I can look at as a mentor, as someone who was smashing that ceiling and putting up with so much. I feel lucky that I wasn't in the era she was in because she was up against so much. You see what she was up against in that movie; things like being stripped and searched in the middle of the street by the police, just absolutely horrible abusive behaviour by people in positions of power.
Again, because I am quite fair skinned and not having gone through that stuff, I'm very aware of my privilege. I see my role as opening doors and spaces for others. Whatever we can do to ensure that our people are coming through and are having the opportunities that they deserve to have, then we definitely should be doing that.
On a daily basis, I'm so thankful to the universe for giving me that opportunity to meet with her and work with her. I still wish she was around. If I see certain things, certain tohu like hawks, kāhu, in the sky, I might write to her, same with my grandmother.
There are certain wahine Māori that I always quietly call upon, or I feel like I need to ask for a bit of direction or a bit of a sign. That whole beautiful thing of being souls and just learning and growing and maybe coming back to earth again or whatever iteration of reincarnation that might be. I love that idea that we never really leave this world, we are still here in some form guiding one another and another generation. It makes you more aware and more respectful of others, that's what we should be, just be kind.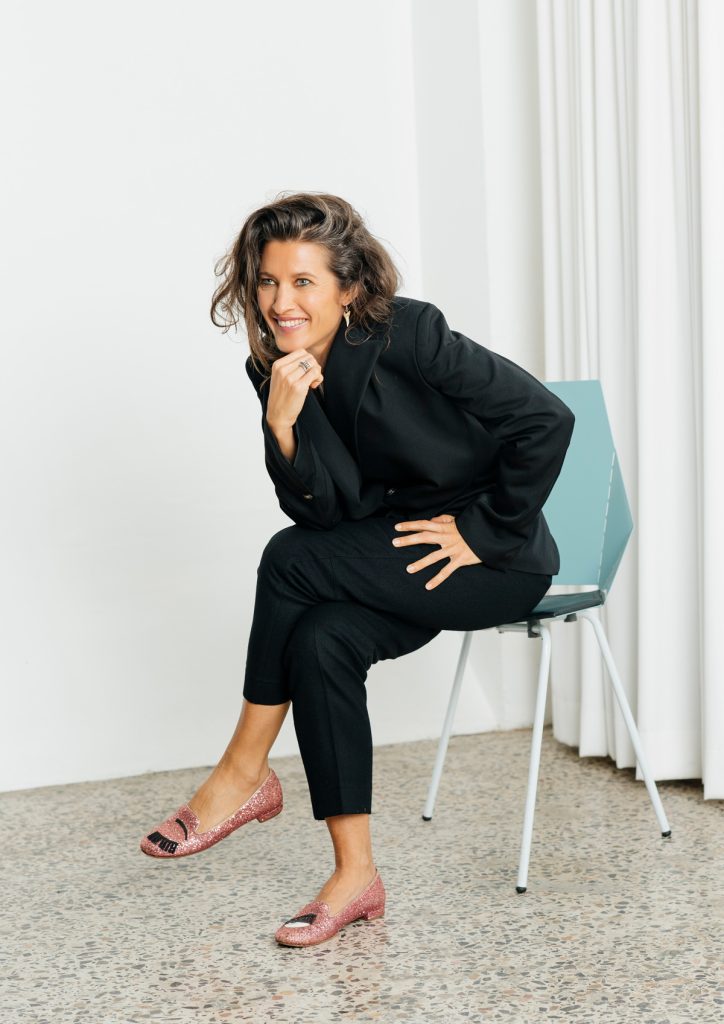 ---