Drink Wyld
Straight out of the Coromandel Peninsula comes Aotearoa's first adaptogenic cold brew coffee blend, Wyld. Used for millennia in the East, adaptogens are herbs and functional mushrooms that help the body adapt to stress and support the immune system. They are compounds that help the body adapt to and overcome stress, both mental and physical while promoting healing and supporting all the body's vital systems, including the nervous system, endocrine system and immune system. This on-the-go cold brew blend is enhanced with these benefits, like none of its kind. For those who appreciate great coffee, Wyld's first release 'Focus' is brewed from Fair Trade Single Origin Ethiopian Yirgacheffe beans, making it smooth, light and bright – which is how you might feel with the added benefit of Lion's Mane mushroom, known for enhancing mental clarity and focus. Wyld's innovative mushroom blends enrich the coffee, giving it a sweeter, earthier taste. Plus L-Theanine from green tea, known for relieving anxiety and helps ease any caffeine jitters. Think of it as the pleasure of coffee, with all of the added wellness benefits – how could we say no!
Wyld Focus is sold as a single can or 4-pack and is available at selected New Worlds, health stores, and online at drinkwyld.com.
Wind Down With Whittaker's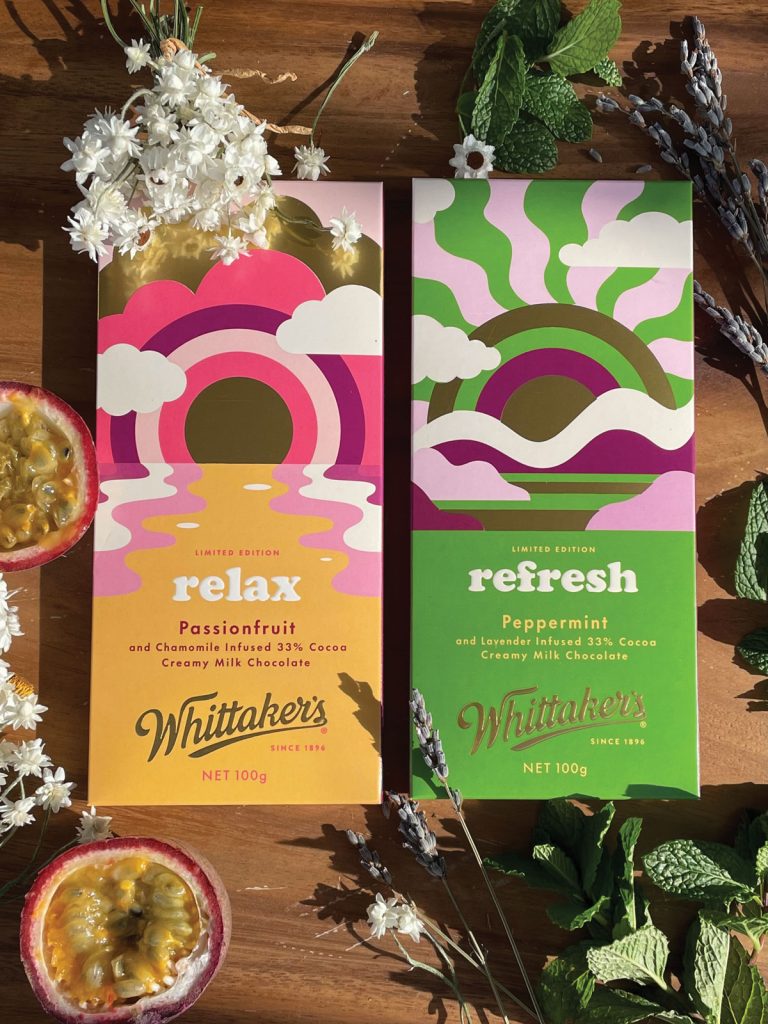 Exciting chocolate lovers everywhere, Whittaker's has just introduced two Limited Edition flavours: Relax and Refresh, featuring botanical extracts infused into Whittaker's classic Creamy MilkTM chocolate. The innovative flavours have been designed to capture the feelings of relaxation and rejuvenation in an indulgent treat. Refresh takes Whittaker's famous 33% Cocoa Creamy MilkTM Chocolate and infuses it with rejuvenating Peppermint and Lavender; while Relax uses the same base mixed with the calming flavours of Passionfruit and Chamomile. Like all Whittaker's chocolate, Whittaker's Relax and Refresh blocks are made from beans-to-bar at its one factory in Porirua. They are also Rainforest Alliance CertifiedTM, as is Whittaker's entire range of 116 products that are crafted with Ghanaian cocoa beans.
Whittaker's Relax and Refresh 100g blocks will be available in supermarkets and independent stores nationwide from Monday 23 May for a limited time until sold out.
World Baking Day With Kenwood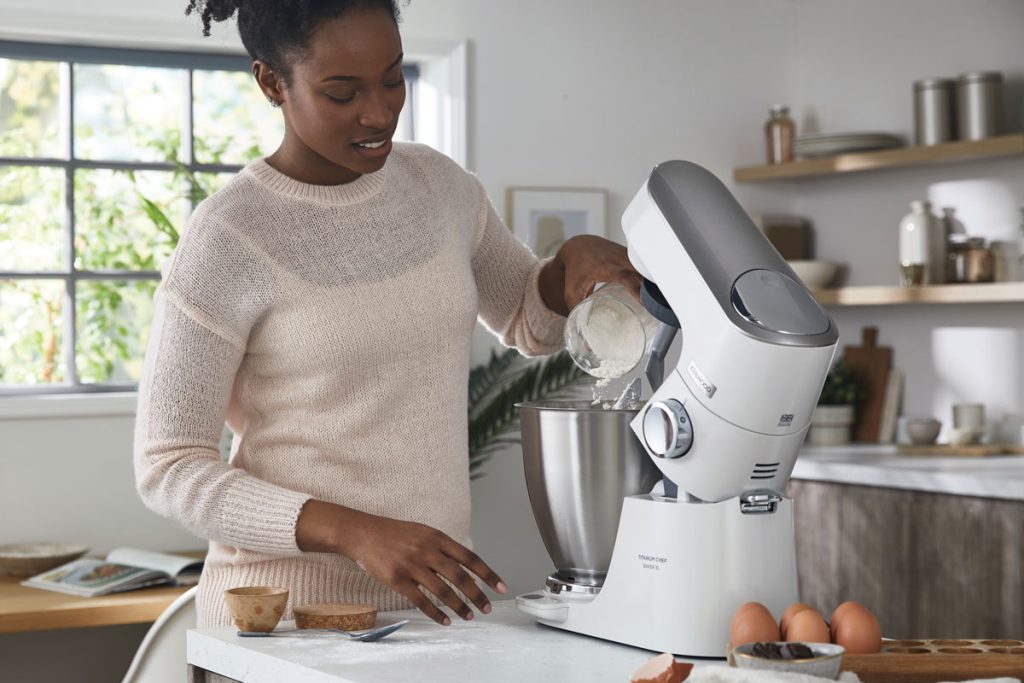 Keen bakers will know the importance of quality equipment, so they'll be even more excited to know that iconic brand Kenwood have launched their elevated Chef design, the new Kenwood Baker's Series. Designed to offer home bakers an appliance with an aesthetic as sleek as its performance, the new Chef Baker XL will delight budding bakers in the creative process of baking from start to finish. Features include; EasyWeigh Scales, 12000W Chef Motor, dishwasher safe 7L stainless steel bowl, PopTop Covers customisation and 25+ Optional Attachments. This device is perfect for those who live in the kitchen.