Over the past few months, we have interviewed quite a few winemakers and, while Rosés have been the fastest growing category of recent years, it is the Chardonnays that are almost unanimously expected to be the next big thing for New Zealand wines.
New Zealand is producing some outstanding Chardonnays here are three Hawke's Bay Chardonnays that we absolutely loved from one of the best Chardonnay growing regions in the country…
SACRED HILL 'THE RIFLEMAN' CHARDONNAY 2016
HAWKE'S BAY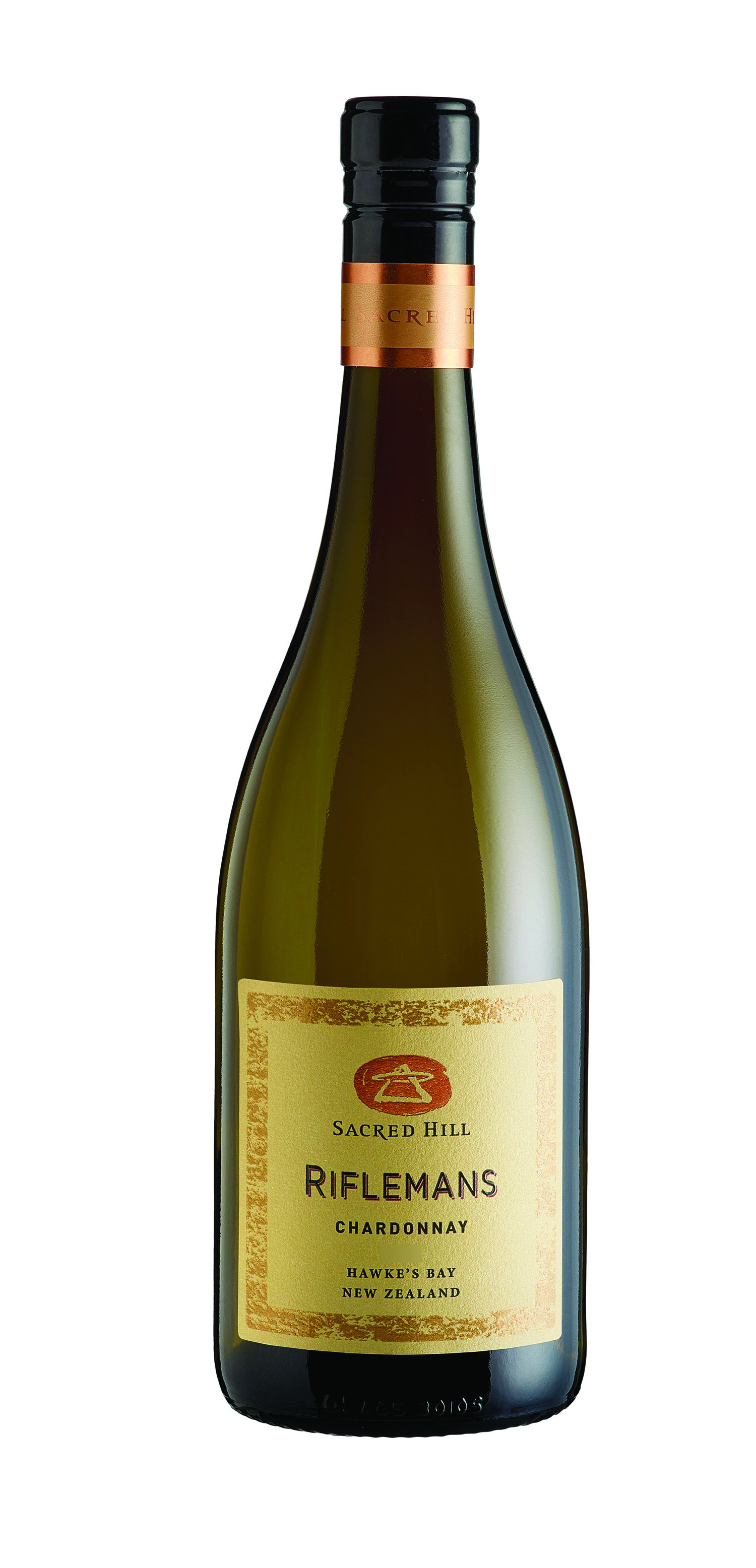 Sacred Hill Winery is one of the few large wineries in Hawke's Bay to still remains fully independent. Established back in 80's, when winemaking in the region was only just starting to flourish into what is now – one of largest wine producing regions in the country.
Sacred Hill derives it name from Puketapu (Sacred Hill in Maori) where the winery was first established back in the 1980's. Today Sacred Hill is one of the few large wineries in Hawke's Bay still under the original family ownership. Renowned for their award-winning Chardonnays produced from grapes grown in one of the best Chardonnay growing regions in the country, the Rifleman is the icon of their Chardonnay range.
The name Rifleman was inspired by our smallest native bird of the same name. But this iconic wine is no small wine! The 2016 Rifleman is a very classical Chardonnay with an intense palate and sensational length receiving prestigious awards over multiple vintages.
The 'The Rifleman' Chardonnay 2016 is a powerful, elegant wine with intriguing, lifted aromas of ripe mandarin peel, nectarine, hazelnut and vanilla bean with nuances of nutmeg and lemon meringue.
VIDAL SOLER CHARDONNAY 2017
HAWKE'S BAY

The new Vidal Soler range is a premium tier that marks the entry to Vidal's luxury range of wines, positioned between Reserve and Legacy. Soler is crafted in recognition of Anthony Vidal's pioneering uncle Joseph Soler, a winemaker who arrived in New Zealand in 1866. His determination for quality was imparted upon Anthony and continues to shape Vidal's wines today. The Chardonnay is the first wine in the Soler range with a Syrah and a Bordeaux Blend likely to follow.
The grapes used in this wine are sourced from the same vineyards as their 2016 Legacy Chardonnay (see M2 February 2018) an area that I compared to the Grand Cru growing regions of Chablis in France. Vidal Soler Chardonnay offers a new perspective of these flagship vineyards with a fresher style that will reward drinking now or in the near term. What makes it even better is that at $35 a bottle, you won't have to pay a super-premium price.
The wine has great concentration and restraint. The aroma is of fragrant spring blossoms while the palate derives lovely citrus notes, stone fruits and flinty minerality combined with hints of roasted cashew and almonds on a finely styled and textured palate. Showing balance and background complexity this Chardonnay will continue to age gracefully over time.
TE MATA ELSTON CHARDONNAY 2017
HAWKE'S BAY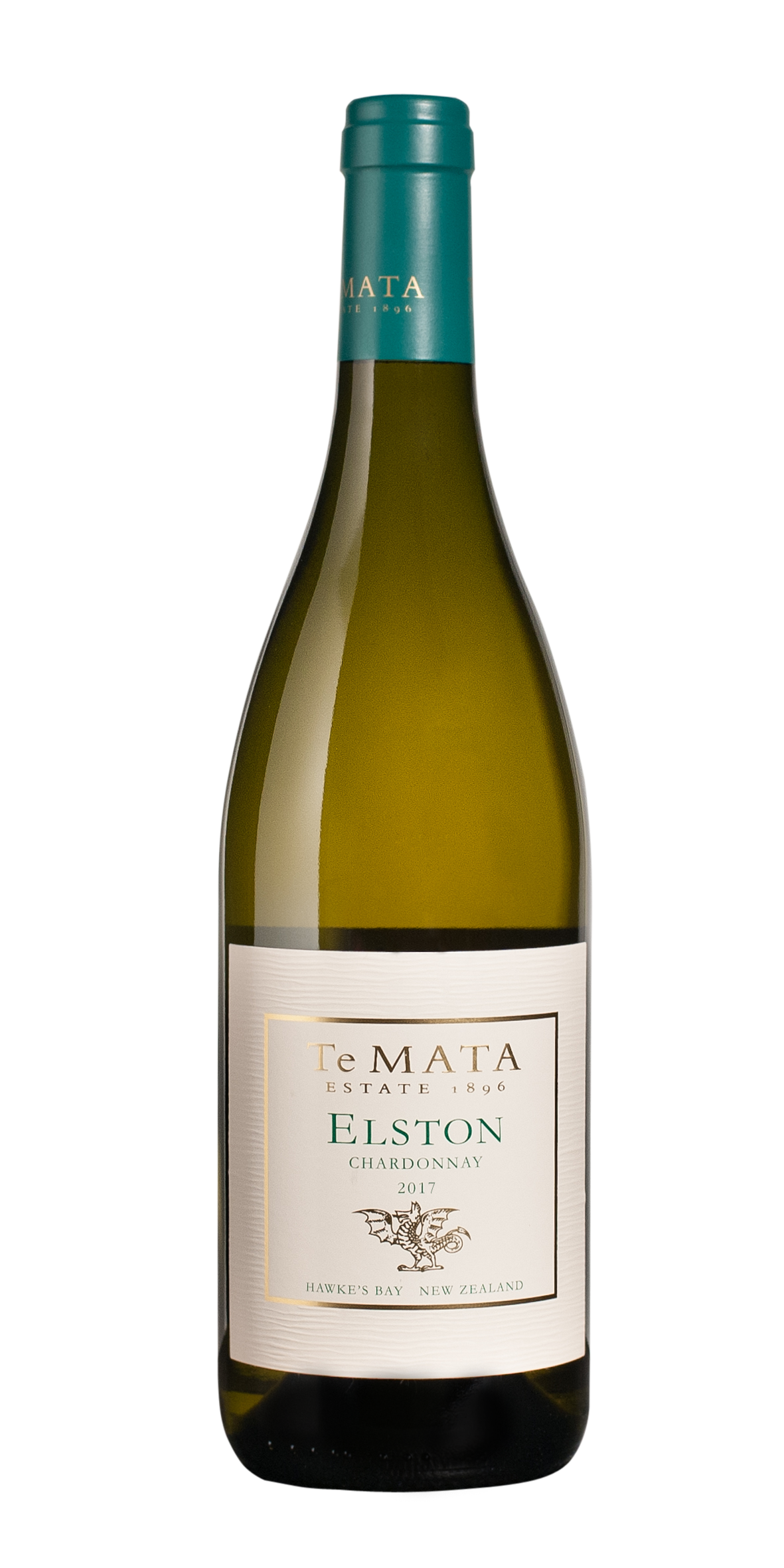 Te Mata have been producing the Elston Chardonnay since 1984. Grown on the hillside beside the winery, this has consistently been one of my top choices of Chardonnay.
When I received this bottle from Toby at Te Mata he dropped in a note to say "Dad says this is the best since '07" and I have to say it is one of the best Chardonnays I have tasted.
It is named after Elston Hall, the ancestral home of Charles Darwin's family. Why the wine carries the name, and even the wyvern symbol of Elston Hall is on the bottle, I have yet to establish but I think it has to do with the Theory of Evolution and of natural selection.
This outstanding Chardonnay has striking intensity, complexity and balance. The aromas of peach blossom come through on the nose while flavours of beeswax, ripe peaches and flinty wet stones intertwined with hints of roast almond, hazelnuts and warm créme brulée come through on the palate. The signature quality of this wine is it's tight acidity that maintains a certain crispness that you rarely find in a New Zealand Chardonnay.
THE CIGAR CABERNET SAUVIGNON 2014
(COONAWARRA, SOUTH AUSTRALIA)

Yalumba is one of Australia's oldest wineries and has a long history of innovation, with pioneering wine research at its heart. Yalumba boasts the pre-eminent Viticultural Nursery of Australia and is the only Australian winery with its own on-site cooperage.
At the heart of the renowned Coonawarra wine growing region is a cigar-shaped area of red soil (terra rosa) that is home to some of Australia's most famous vineyards. An area that is renowned for producing some of their best Cabernet Sauvignons.
Named after the area, the cigar comes for Yalumba's Distinguished Sites collection and is a wine that I been longing to try. Carefully sourced and masterfully crafted to express the uniqueness of the site, this is quite a special wine.
The wine is deep plum red colour with crimson hues. Deep aromas of dark cherries and chocolate come through on the nose supported by lovely savoury elements. On the palate are vibrant notes of blueberries and mint with elements of dark chocolate. As you'd expect from a Coonawarra Cabernet Sauvignon, the finish has good strong tannins, long and lingering with great structure.
With the BBQ season on the way, this would be the perfect accompaniment to a juicy rare sirloin or sumptuous New Zealand lamb chops.
Enjoy now or cellar for seven to ten years.
A Taste Of Waiheke
PASSAGE ROCK RESERVE CHARDONNAY 2017
WAIHEKE ISLAND

Passage Rock is Waiheke's most awarded winery, best known for their outstanding Syrahs, it would seem that they are also creating Chardonnays that deserve equal attention.
Established in 1993, Passage Rock is situated on the headlands overlooking Te Matuku Bay. Specialising in wines that are best suited to the terroir and the microclimate, they hone their skills into producing wines of distinction.
Using mostly new French oak barrel fermentation using, wild yeast and malo-lactic fermention, they have achieved incredible complexity and depth with this wine. Lovely fresh spring citrus blossom comes through on the nose while opulent and energetic characters of brioche and crème caramel mixed with fresh limes and poached pear come through on the palate.