Rome, The Eternal City, and the capital of one of the most romanticised countries in the world, requires no introduction. We're almost certain post-pandemic travel daydreams are made of Italian anything and everything, which are nothing short of spectacular.
As if we needed more reasons to pencil in Rome in our (future) itineraries, the city's architecture scene gets a major upgrade with the news from fashion powerhouse BVLGARI announcing that an agreement is officially in writing for a new hotel in Rome. Bvlgari CEO Jean-Christophe Babin shares, "We are particularly proud to have secured such an extraordinary location for the new Bvlgari Hotel in Rome. This Hotel, to be opened in 2022, represents a remarkable achievement for Bvlgari that will finally have its own 'temple' right in the city where the company was founded and that still represents nowadays the beating heart of the brand. It will be, by far, Roma's most luxurious hospitality experience ever".
The new Bvlgari Hotel Roma will occupy a magnificent building, which faces the Ara Pacis and the Mausoleum of Augustus, two of the most iconic Roman landmarks. It was constructed between 1936 and 1938 to a design by architect Vittorio Ballio Morpurgo, however, Italian architectural firm Antonio Citterio Patricia Viel will take the reins of both the architectural project and the interior design. And in true Roman fashion, the building is representative of the old and the new with its monumental and modern architecture emphasised by the use of traditional Roman materials and colours, such as ochre Travertine marble and burnt red brick. Bvlgari Hotel Roma will house over 100 rooms, most of them suites, as well as the prestigious "Il Ristorante" curated by Michelin-starred chef Niko Romito and "The Bvlgari Bar," both located on the top floor to guarantee an unparalleled view of the Eternal City. As a unique feature, the hotel will also present a Reading Room containing a collection of precious volumes dedicated to the history of jewellery, which will be open to the guests and to the public by appointment only.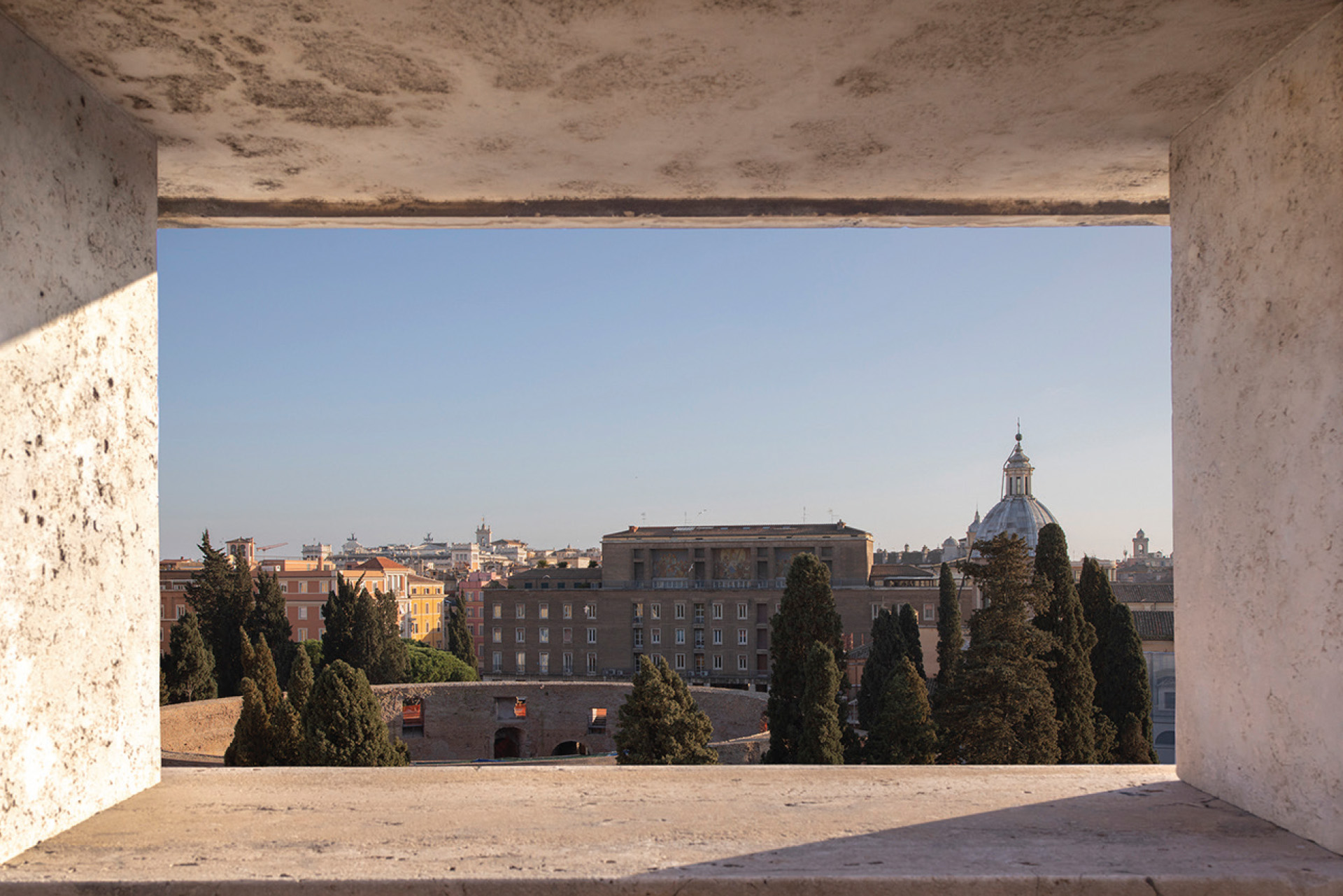 Standing out on the building's façade, on top of a splendid fountain, a Latin inscription says: "This is the place where the Emperor Augustus' soul flies through the air."
This opening will be a remarkable feather in the cap of Bvlgari Hotels & Resorts Collection, not that they need one given that they are the only Italian luxury hotel collection with worldwide destinations (think Milan, London, Bali, Beijing, Dubai, Shanghai and which will be further extended, between 2021 and 2023, with inaugurations in Paris, Moscow and Tokyo), and it is by far the largest hotel group branded by a luxury goods brand with all its properties leaders in their respective markets. There's no denying Bvlgari has every reason to look towards the new year with much excitement and anticipation.
---
Image credits: BVLGARI HOTELS & RESORTS / @BULGARIHOTELS
Want to check out more? Click here.