Bulgari Hotels & Resorts has just opened up a new oasis of luxury at the Piazza Augusto Imperatore in Rome. Surrounded by rich history you have your pick of 114 luxurious rooms and suites designed by the famed Milan-based architectural studio Antonio Citterio Patricia Viel that brought the last 8 Bulgari hotels to life. It's just minutes away minutes from the Spanish Steps, Via del Corso and the Bulgari flagship on Via Condotti.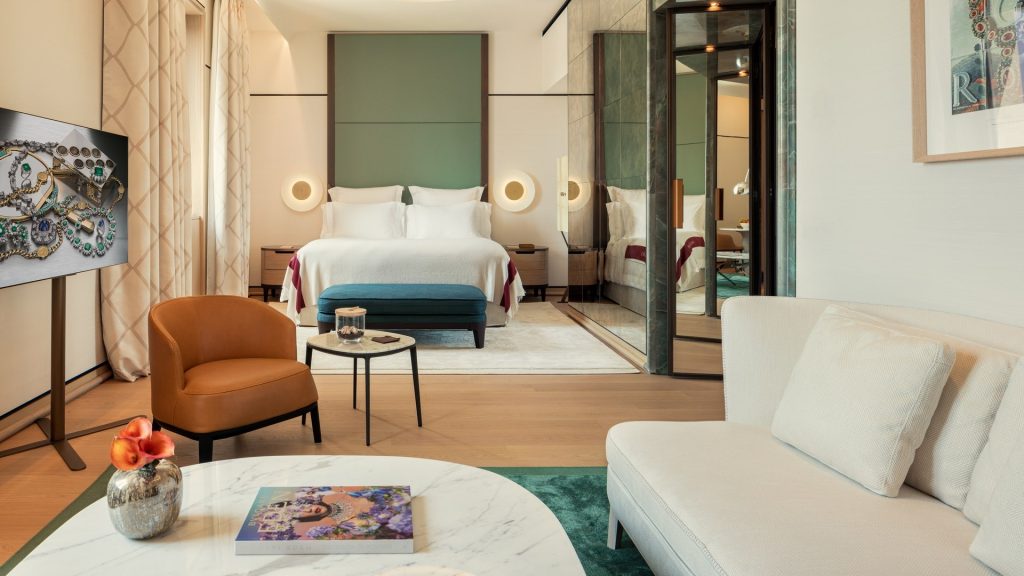 It occupies a 1930s modernist building that was lovingly restored by Bulgari, and faces two of Rome's most iconic landmarks: the Ara Pacis and the Mausoleum of Augustus, the first Roman Imperator. We were not joking around when we said it was surrounded by history.
While you're there be sure to visit the Il Ristorante, the stylish restaurant curated by Michelin-starred chef Niko Romito. if you're wanting something a little more relaxed there is The Bvlgari Bar ready to serve refreshments. Both of these establishments are on the top floor and offer impeccable views of the historic city it's nestled within.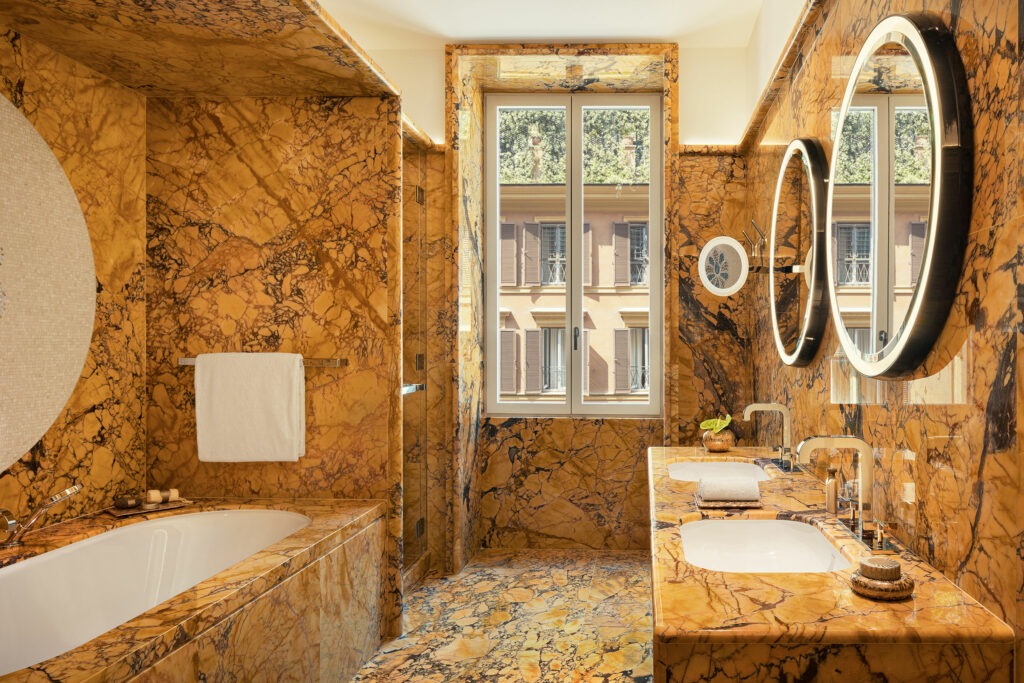 Throughout the hotel ochre Travertine marble and burnt red brick call back to Emperor Augustus. During the opening of the hotel Zendaya and Priyanka Chopra Jonas attended wearing one of the jewellers prized pieces. Dubbed the Augustus Emerald Monete Sautoir it's emblazoned with emerald beads totaling over 600 carats, an ultra long gemstone chain ending in a pendant with a bronze roman coin of emperor Tiberius Augustus from 14-37 A.D.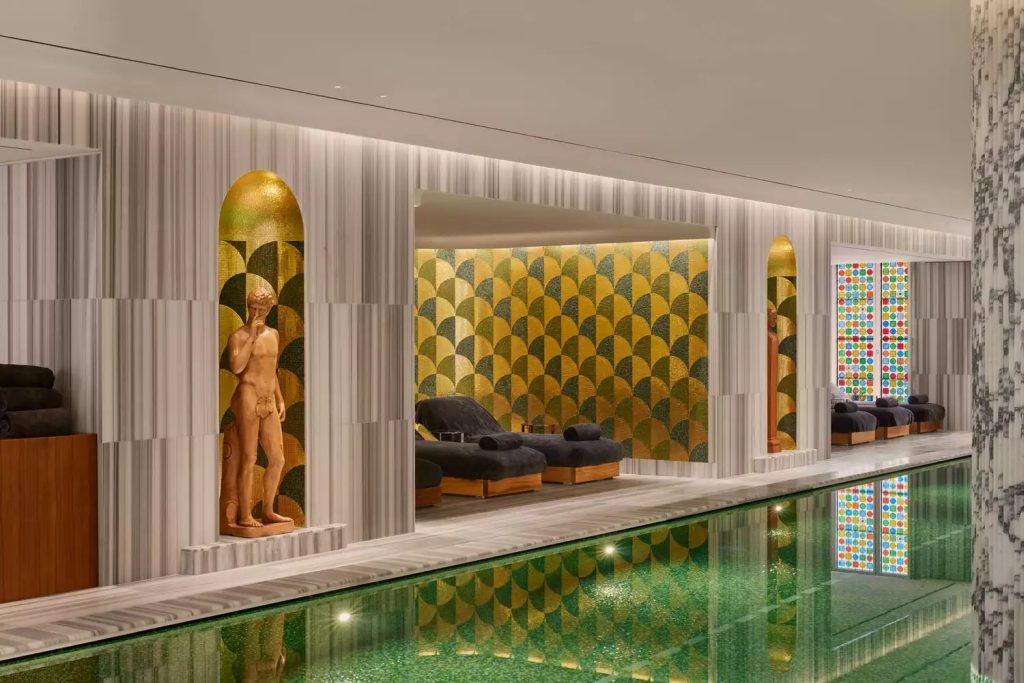 The luxury hotel also includes a range of other facilities, including a high-end spa with an indoor swimming pool, and a state-of-the-art gym. As you use the gym you can take advantage of Bvlgari's exclusive Workshop training method. I'd tell you what it is, but it's exclusive.
No expense was spared on this Hotel, and I for one, can't wait to visit next time I'm in Rome.