Seats and windows go together like coffee and doughnuts, but they're not just a place to soak up the sun or gaze out at the view – built-in window seats are the ultimate multi-taskers 
Frame the moment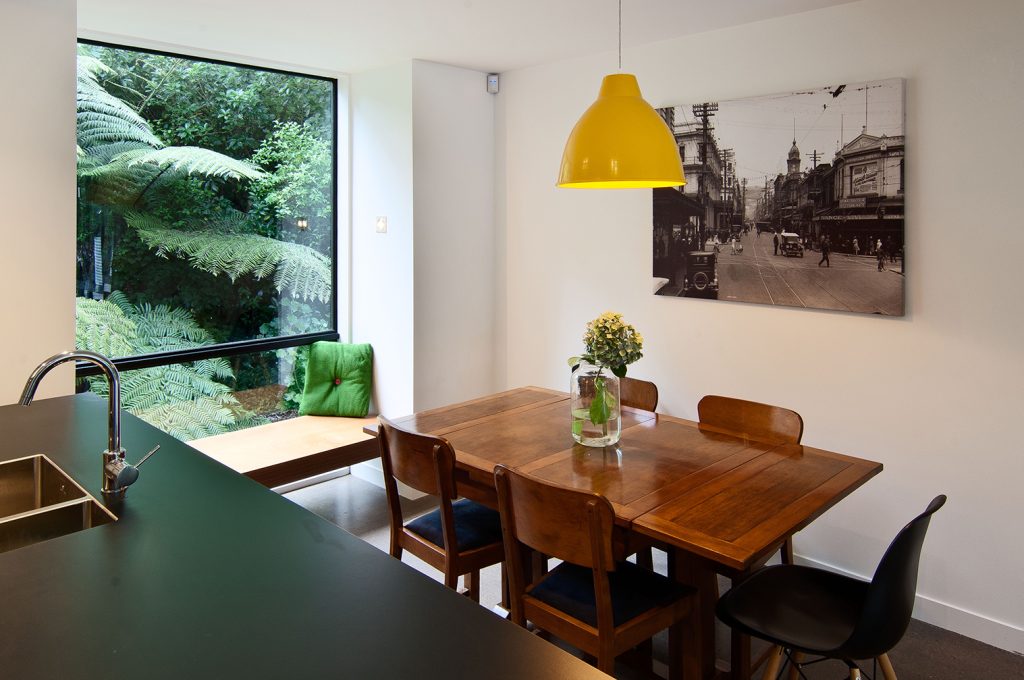 If you have a view worth celebrating, no matter if that's a sweeping vista across an open ocean to the far horizon, or something a bit closer to home – a garden feature for instance – a window seat is the frame that makes it a statement to luxuriate in. This one, in a tiny 115-square metre house in Lower Hutt, brings the lush green bush into full focus and, in so doing, adds something special to the tiny footprint. In such a petite home, the owners chose not to fit their window seat with storage, an approach that keeps the aesthetic light on its feet. This wide platform is great to wedge into for a quiet moment of 'nature bathing' but also could be used as display space: an oversized pot with some magnificent fronds of green would be a mirror of the great outdoors. 
Follow the line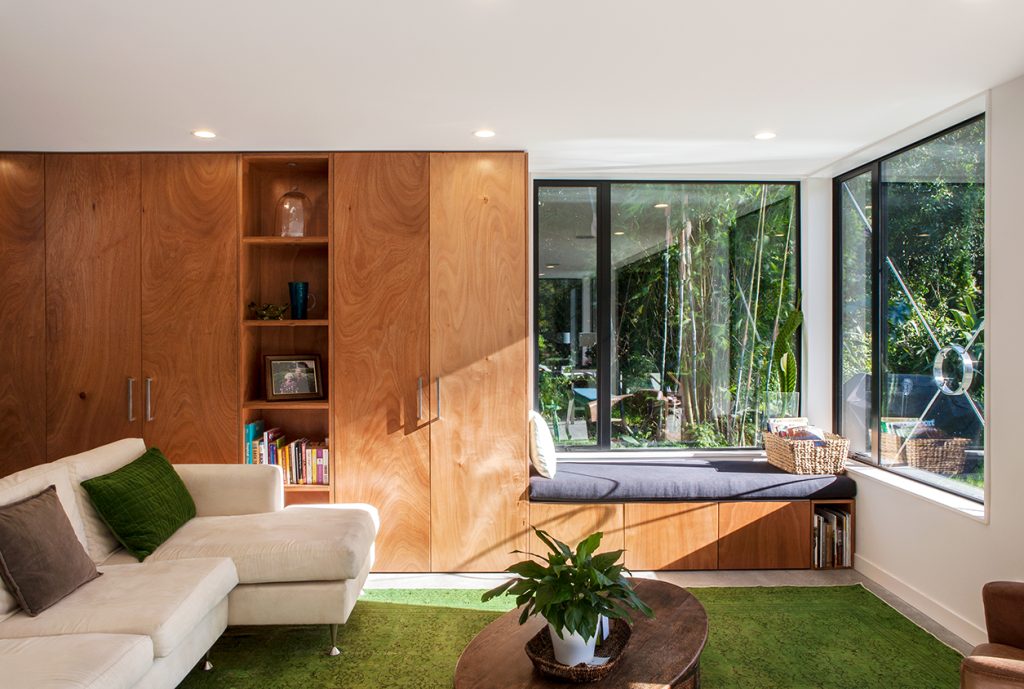 Extend a bank of cupboards, either in a bedroom, living room, kitchen or study, with a window seat – they're a natural pairing – and continuing the material palette (in this case meranti ply) will tie the look together visually. Storage is a valuable asset in any home so think carefully about how you will personalise this for maximum usefulness. In this busy household, where there are three active boys, the best seat in the house grabs a great view of the garden and swimming pool through a glazed wraparound corner. This sunny enclave is the ideal place for mum to plant herself when her trio are capering in the great outdoors. The under-seat storage, crammed with toys (which comes in useful when unexpected visitors pop around), has an open-shelf compartment to the side which is used as a space for magazines and books but could equally be adapted to house a collection of vinyl. 
Dozing and dining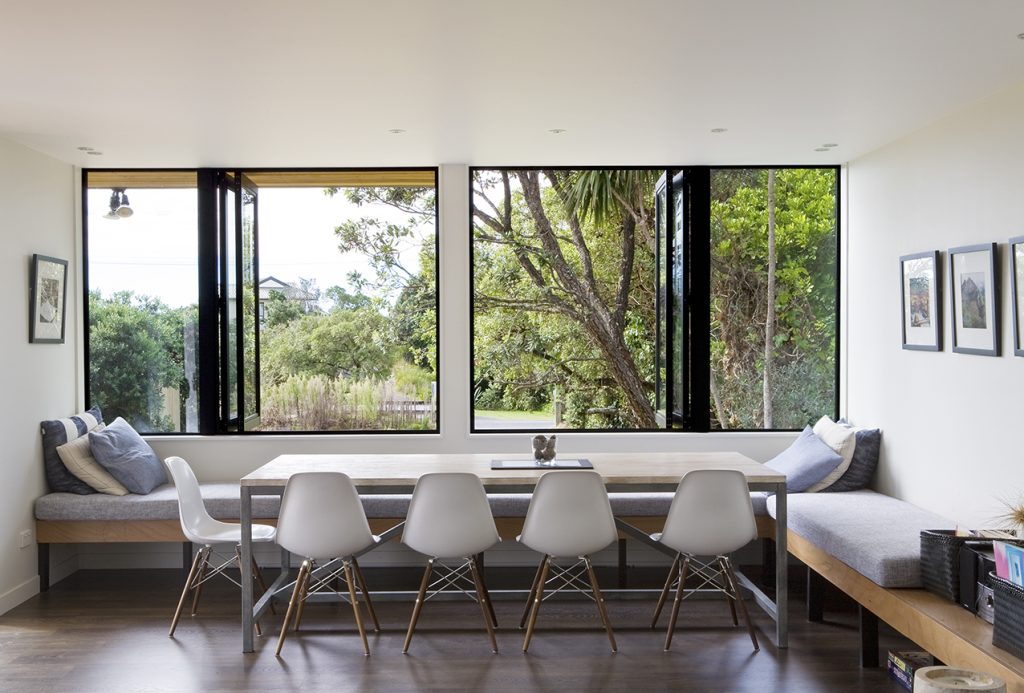 Here's a nifty idea: get your window seat to do double duty as a bench for dining. This one, that stretches the width of the open-plan living room and wraps around the corner to the fireplace, has room for two people to relax companionably at either end – thinking a Sunday afternoon nap – but, having the table directly in front of it also allows for garrulous family gatherings. More bodies can be tucked along a bench than on individual seats (experiment, you'll find it's true!) so you'll need to buy fewer chairs. Also, it's space-saving because the table can be tucked right up to the window seat on days when there aren't as many to feed. We just hope, with all the merry socialising this set-up inspires, that no one falls out into the garden after a couple of vinos. 
For the young and young at heart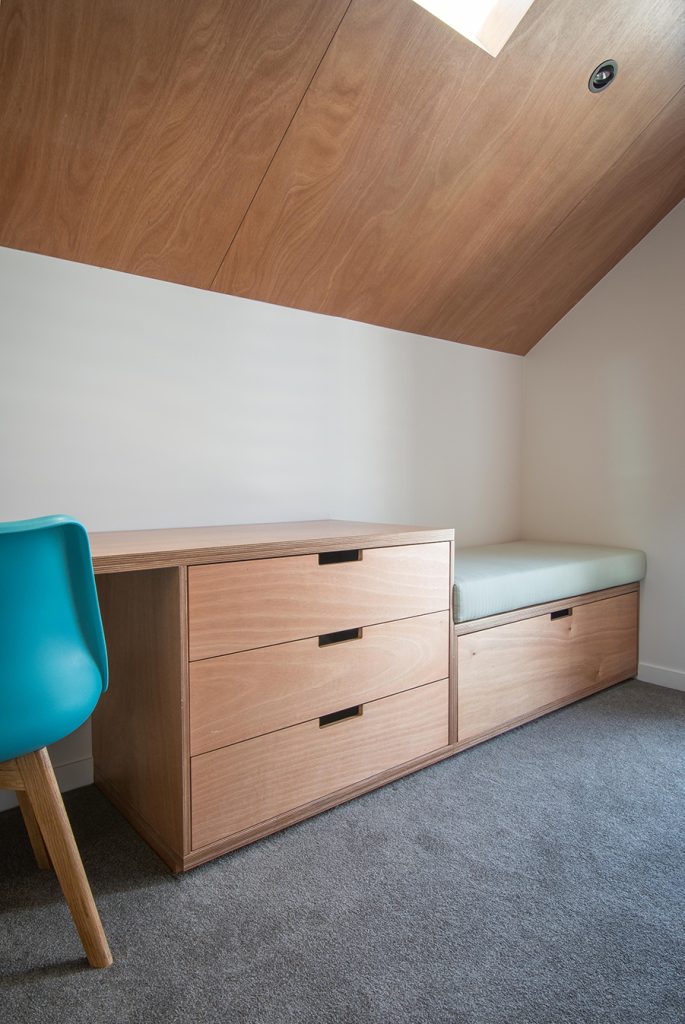 Bench and window seats make sense in a child's bedroom because they can be adapted for impromptu sleepovers. Of course, there'll be an optimum age for this; too young and they'll roll off, too old and they'll need more wiggle room than your average bench seat delivers (although we have designed some that are single-bed width and length). While proper bunks save space in smaller rooms, they are a significant investment; a bench seat provides much-needed hidden storage in a room that is a magnet for clutter and gives options for when friends come to stay. Sleeping on a bench seat should not be confined to the young though! Many holiday homes include them too so that more guests can be accommodated without adding an extra bedroom. 
Colour it cosy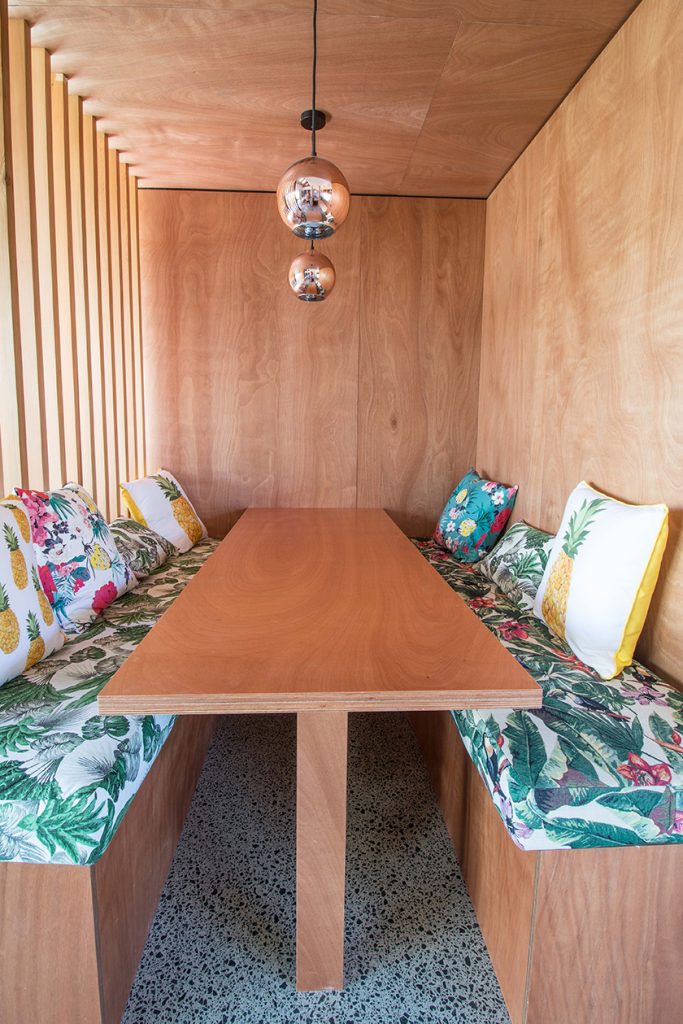 Window seats make the most of what would otherwise often be an underutilised or awkward space and, unlike some furniture, will never obstruct a view. A punch of colour on the squab funks up the décor instantly and, if you have bench seats outdoors too, those squabs can be 'stored' on the interior one and then moved outside for summer soirees. When designing the seat, think about whether you want to access storage through the top with hinges or panels (that's okay if you don't mind moving the squab all the time) or would rather have drawers built in. This one, in a holiday home in Mangawhai, is close to the fireplace – a bonus on chilly days. It could also have been designed with open-sided cubby holes to store firewood. 
Box™ design and build new homes as a team of architects and builders in Auckland. Visit their website to learn about how you can utilise a window seat or bench in your home.