Damage Undone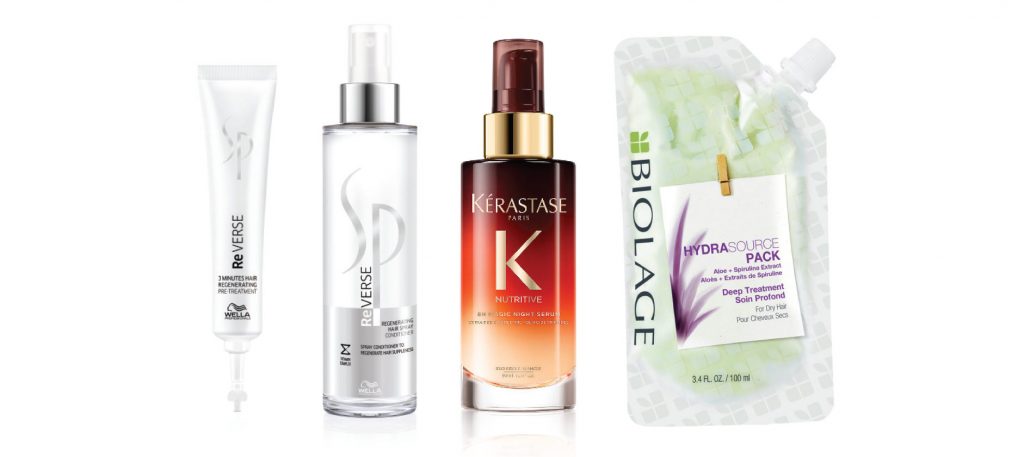 Bleaching, dying, hot styling and a diaspora of environmental aggressors gradually accumulates hair damage and scalp sensitivity over time, not too dissimilar to how our skin ages. Caffeine and nutrition-packed sea kelp are the hero ingredients in Wella's new SP ReVerse line. The 3 minute Hair Regenerating Treatment, $69.90 (6 pack) is designed to stimulate follicle growth and the Regenerating Spray Conditioner, $40.90, restores hair suppleness. For an overnight solution, Kérastase 8H Magic Night Serum, $70, provides a nutrient boost that penetrates for 8 hours into hair fibres while you sleep. For a vegan-friendly, quick-working option, Matrix Biolage Deep Treatment HydraSource, $45, will provide instant gratification in delivering softer, more manageable hair with every use.
Miracle Cure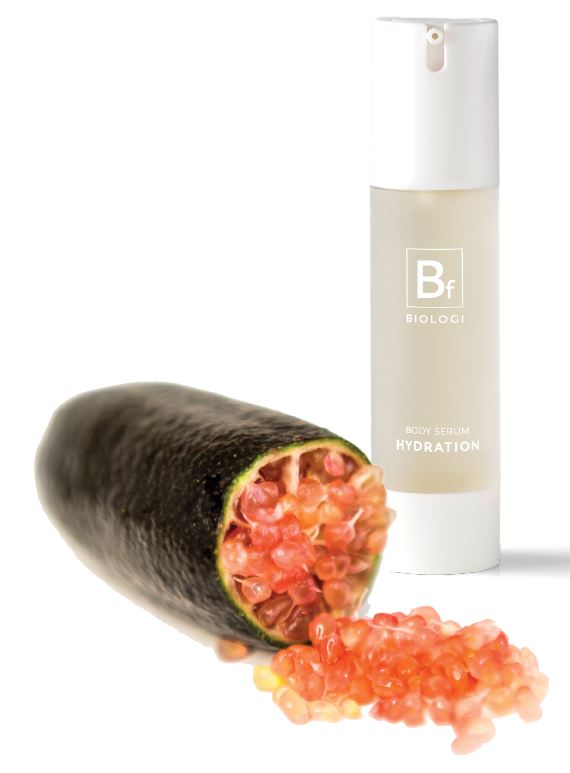 The most exciting skincare brand to launch this year is without hesitation, Biologi. Founded by Australian cosmetic chemist Ross Macdougald, who has developed over 300 products and active ingredient formulations for large cosmetic conglomerates, Biologi was created to change the game in the industry. Most products on the shelf that we see today are marketed with false labelling claims. In reality, brands are diminishing the level of actives by diluting it with 80%+ water, meaning the product that you are buying is non-effective. Ross pioneered a revolutionary plant extraction method dubbed the Closed Liquid Extraction System (CLECS) that can bottle 100% of the plant's water soluble active liquid matrix and protect the phyto-active nutrients from oxidising. Following 7 years of research and development, Ross found that the Phyto-nutrient Protection (PNP) could open the human cell wall membrane and flood the cells with active nutrients and in turn, purge toxins and reduce inflammation in the cells. The Bf Serum, $69, consists of pure finger lime extract and can effectively reduce a plethora of extreme skin sensitivities such as eczema, dermatitis, rosacea, sunburn, radiation burns, as well as reduce stretch marks, cellulite, sun sports, blemishes and dark circles.
Couture Eyes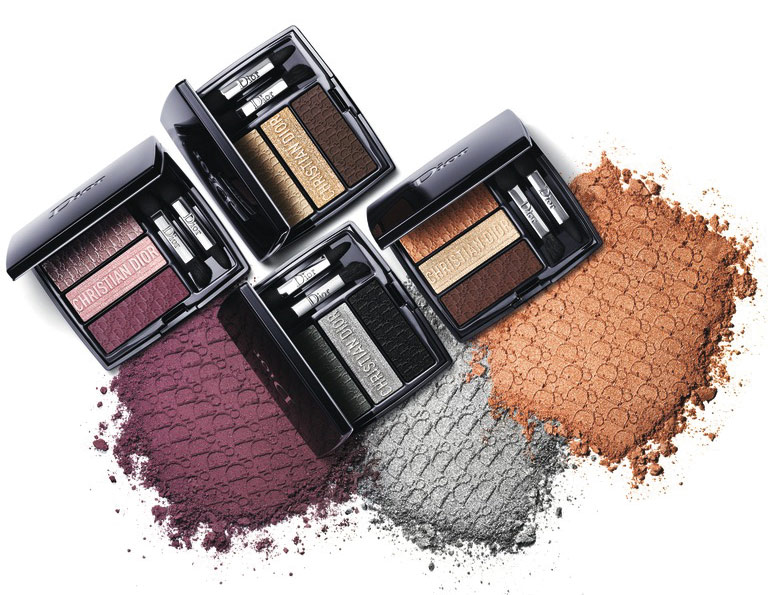 The perfect troika of metallic, glitter and matte velvet finishes are housed in the most covetable limited edition Dior Tri(o)blique eyeshadow palettes, $127. Smoky Canvas and Earthy Canvas make for easy-to-use colour harmonies to create smokey eyes, while the Coral Canvas and Rosy Canvas are used for fresh and youthful radiant looks.
Smokey Icon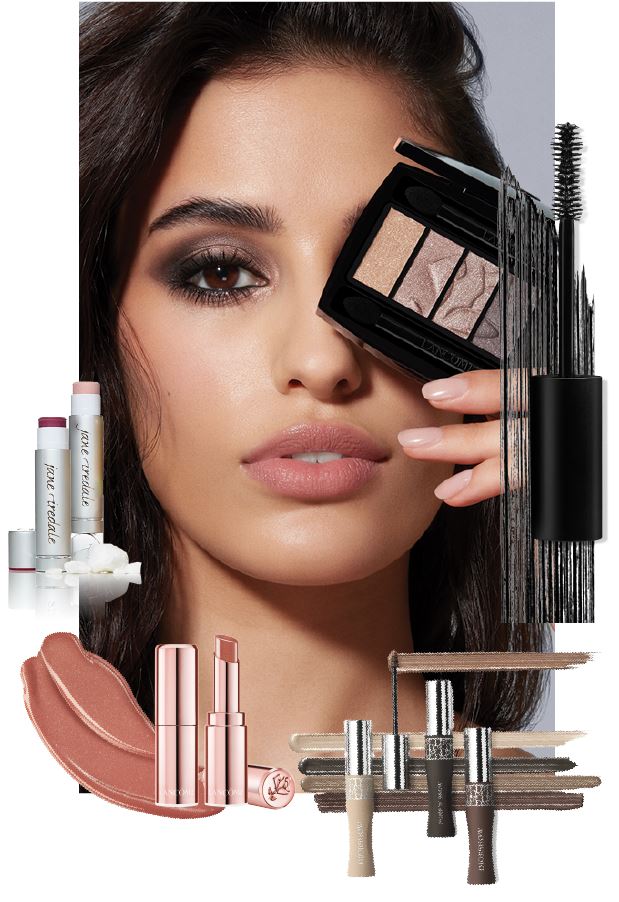 Soft, smooth and smudge-resistant, Lancôme brings glorious 5-colour harmonies in the new and improved Hypnôse palettes, $99, to create an array of head-turning looks. To compliment a smokey eye, Shiseido ControlledChaos MascaraInk, $60, creates clean, buildable volume throughout the lifetime of the tube with its scalloped-shaped flex bristles. Smudge-, clump-, and flake-resistant for 24 hours, it's the party mascara that stays put. Keep the rest of the face neutral by adding dimension to the brow hairs with the squeezable Diorshow Pump'N'Brow, $50.
Keep the lips neutral with the sheer and shimmery Jane Iredale Lip Drink, $ , in Pout or Giddy; or a swipe of the perfect glossy nude – Lancôme L'absolu Mademoiselle Shine in 232, $63.
Calling S.O.S.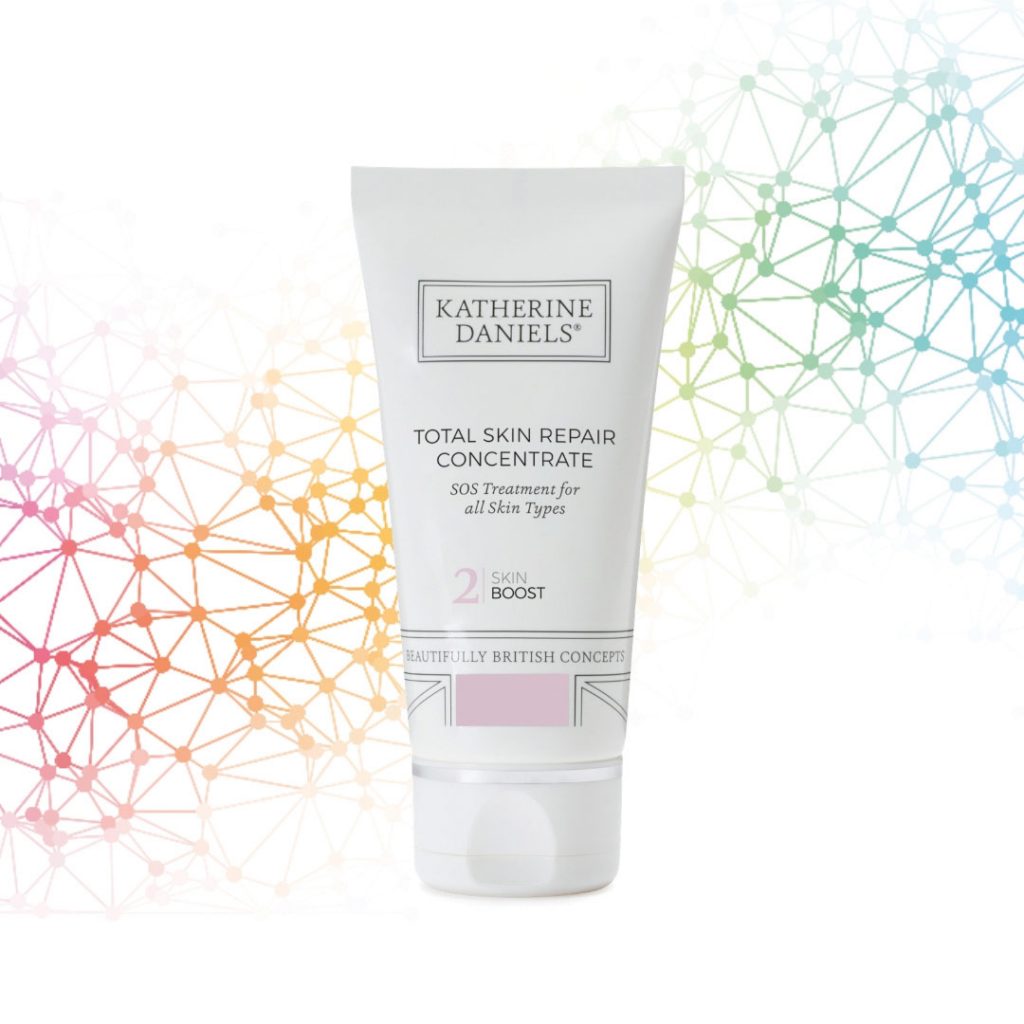 A potent treatment with a myriad of actives, Katherine Daniels Total Skin Repair, $119, stimulates collagen and elastin production, reduces reactive oxidative stress, rejuvenates cells, and provides long term hydration. Weightless and silky in texture, this all-in-one can be used anywhere on the body and face for a spot of energy.
Fresh Styles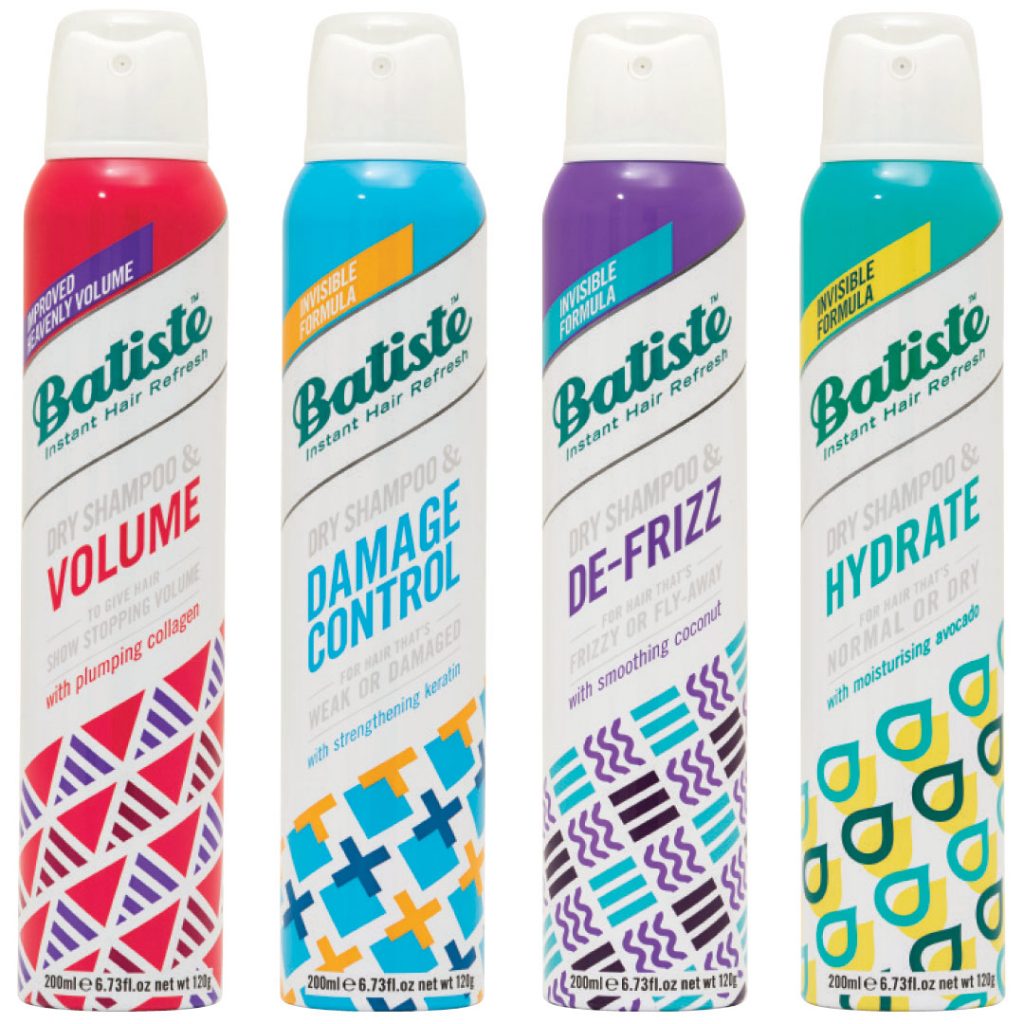 All-time favourite dry shampoo brand leader Batiste have released four new innovative dry shampoos, $13.99 each, to cover multiple hair care benefits for different concerns. Keratin inclusive Damage Control to revive weak and distressed strands; Volume perks up flat and limp hair to provide body and texture; flyaways and frizz are tamed with coconut-enriched De-Frizz; and avocado softens dry, brittle hair with Hydrate. The new nozzle design will deliver a finer, slower dispersion of product to ensure minimal build up and a fresh, lightweight feel.
Ready to Party
Spruce up your smokey eye with a pop of glitter or metallic iridescent texture to stand out from the crowd. If you're planning a winter getaway to a warmer zone, use a coloured waterproof liner on a sparkly lid to heighten your holiday mode.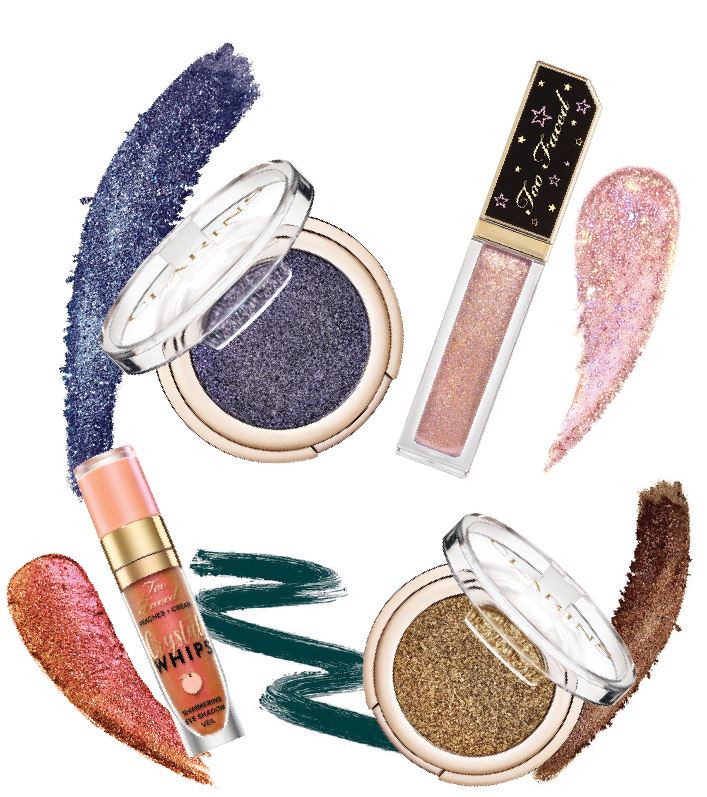 Clarins Ombre Sparkle Eyeshadow, $45 ; Waterproof Pencil, $48
Too Faced Crystal Whip Eyeshadow in Turn Up, $38 each. Available July 30th
Too Faced Twinkle Twinkle Liquid Glitter Eyeshadow, $38 each. Available July 30th
Drink Up!
As we age, collagen production in the body reduces naturally each year. The beauty nutraceutical industry is growing year on year as women are becoming more conscious of feeding the skin from the inside out. Sustainably sourced marine collagen in Jeuneora Naked Collagen, $74.95, is bio-available and can be efficiently absorbed to stimulate skin cells. Arbonne makes it easy to drink in the glow on the go. Healthy Skin Within Skin Elixir, $90, is a vegan formula that contains sea buckthorn, monterey pine bark and gotu kola with vitamin C to nourish thirsty skin and neutralise free radicals.
Peachy Perfect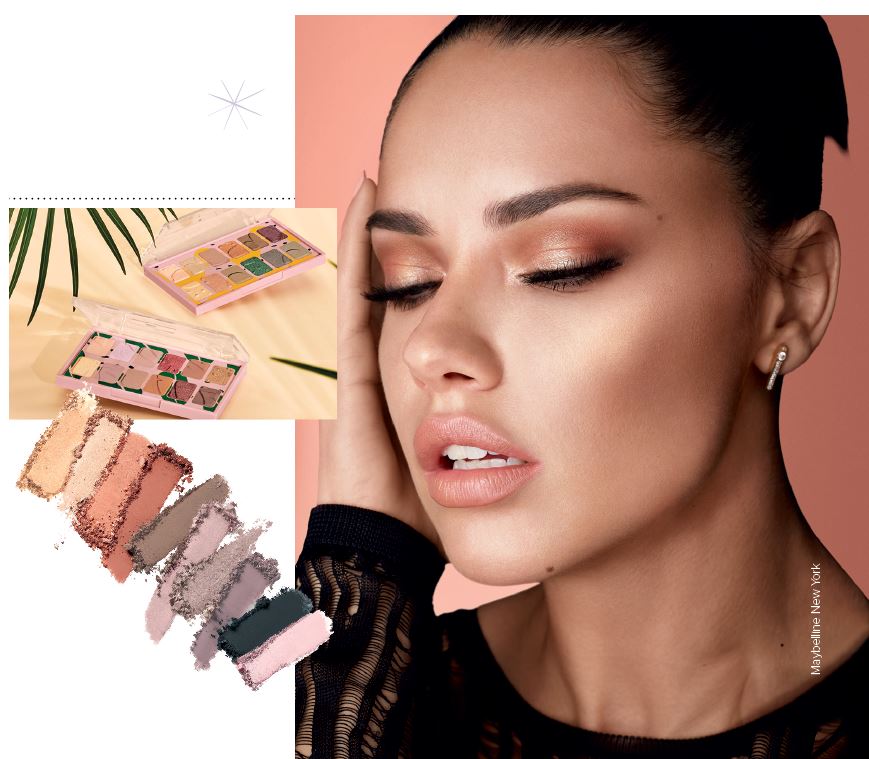 For an affordable daily do-up that's on trend and doesn't compromise on quality, Maybelline New York Total Temptation Eye and Cheek Palette, $29.99, delivers creamy, blendable eyeshadow and highlighters in peachy hues and mauves to serve up fresh or broody moods. For a vegan option, The Bodyshop Eye Palettes, $49.95, in Own Your Naturals and Paint in Colour, provide a beautiful compilation of versatile bestselling shades to suit all skin tones.
Single Stroke Solution

For those who have not managed to master the delicate art of curl-creating with a wand, tong or straightener, g.h.d. brings to you the Oracle, $380. After 6 years of product development with over 765,000 hours of testing, this revolutionary tool has placed itself as the authority of all curling tools to date. Crash cooling the hair after it glides through the heated U shape barrel, the innovative technology allows the hair to set effectively, producing locks that will last for days – and it works for even the most porous, unruly hair that usually can't keep its shape for more than a few hours.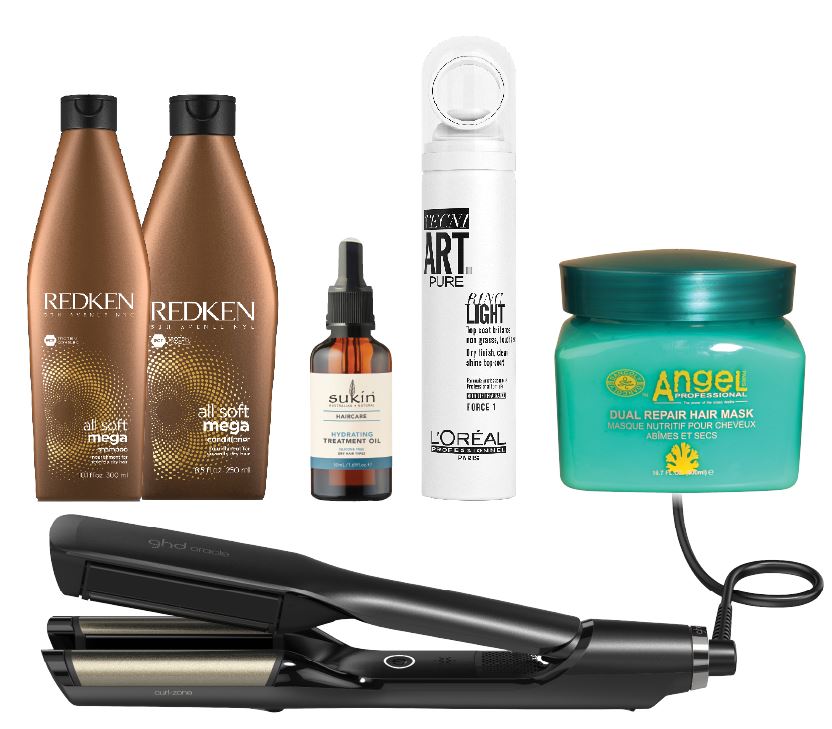 Prep with hydrating frizz-control products to ensure a silky and radiant finish.
Redken All Soft Mega Shampoo & Conditioner, $35 each ; Angel en Provence Dual Repair Hair Mask, $39.90; Sukin Hydrating Treatment Oil, $22.99; L'Oréal Professionnel Tecni.Art Ring Light, $35.
Protect & Defend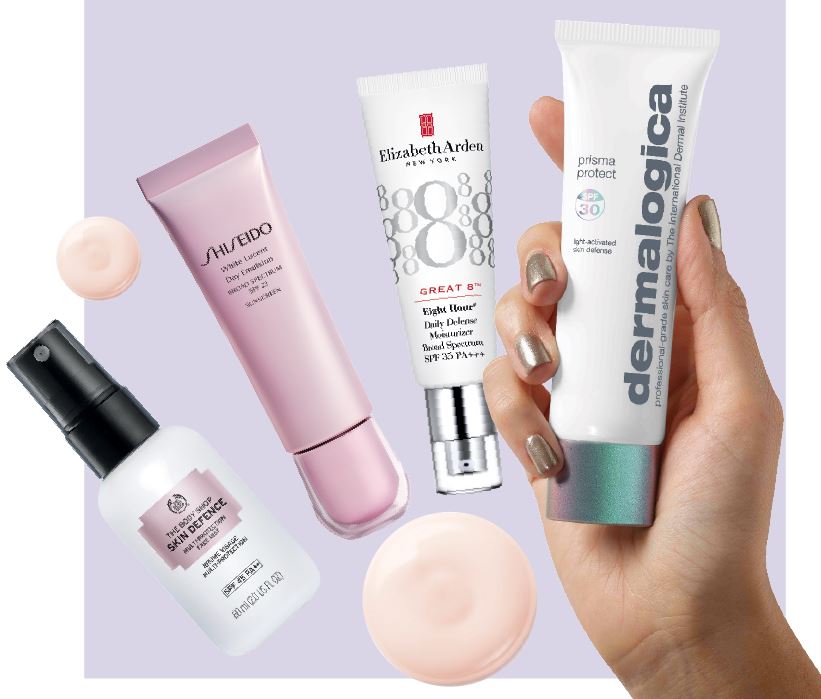 Whether it be rain or shine, SPF is a must. However, not all suncare are the same. Designed for the uber busy modern woman, Elizabeth Arden Eight Hour Great 8 Daily Defense Moisturizer Broad Spectrum Sunscreen SPF 35, $69, works as a moisturiser, primer and SPF to prep and protect in a jiffy. The Bodyshop brings a makeup-friendly lightweight spritz SPF, the Skin Defence Multi-Protection Mist SPF45 PA++, $64.95, that can be used to top up your UV protection every two hours. Infused with polyphenol-rich matcha tea, Dermalogica Prisma Protect SPF30, $119, protects against free radicals and pollution. For a luminous base that also targets dark spots, Shiseido White Lucent Brightening Day Emulsion SPF50 PA+++, $109, is your ticket to glass skin.
Orgasmic Delight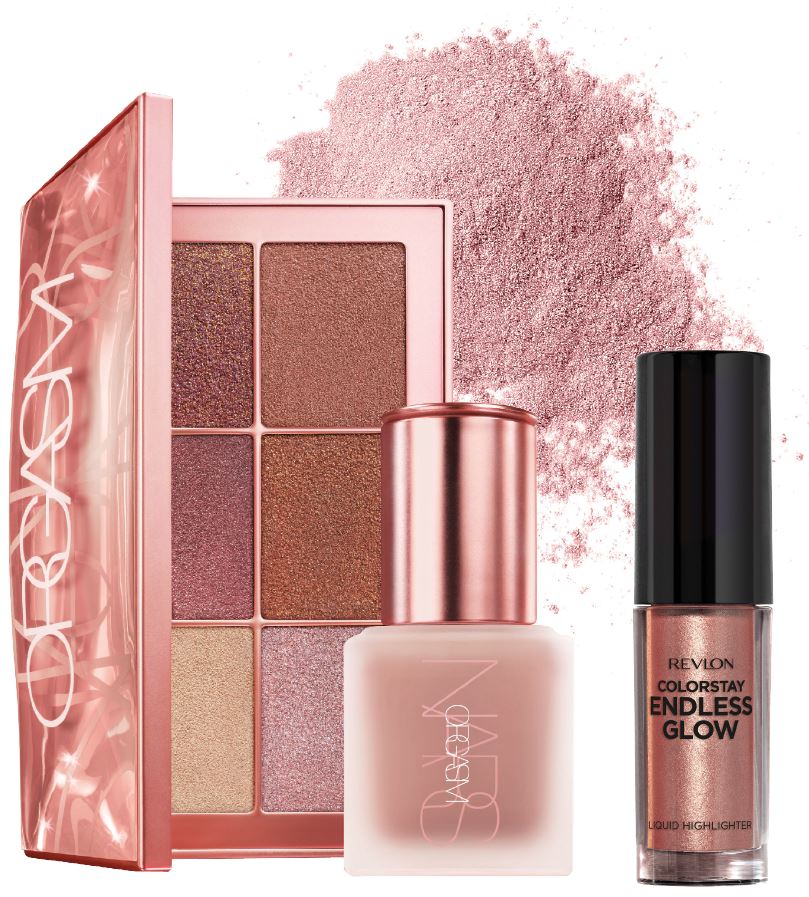 If you're still hooked on the universally flattering cult-favourite NARS Orgasm shade, you'll be delighted with their new lineup that maximizes the glow factor. The golden, shimmery peachy pink blush is available in a Liquid Highlighter, $52, to mix with foundation or create a dewy glow; and a multi-use palette, $84, that features six iridescent satin-cream shades to create ultra-illuminating draped looks.
For an affordable option, Wet 'n' Wild Megaglo Loose Highlighting Powder in You Glow, Girl, $14.99, can be brushed on cheekbones for a micro-fine pearlescent highlight. For a liquid format, L'Oréal Paris Wake Up and Glow Melon Berry Highlighting Drops, $32.99, creates a pink-tinted dewy sheen while Revlon ColorStay Endless Glow Highlighter in Rose Quartz, $30, is creamy with denser pigments and light-reflecting particles.