Keep your cool and ride the wave of the summer daze with these beauty essentials.
Beauty by Sophie Chung | Image by Gisou
Beauty Hotlist
Boost your beauty gears into overdrive with the latest essentials.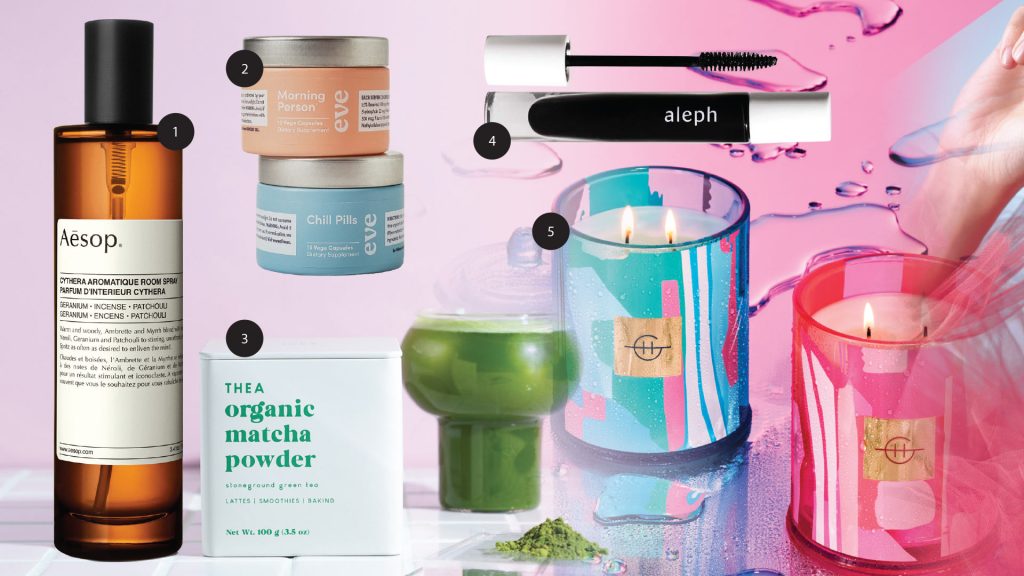 1. Floral Spice
Elevate your everyday space with a spritz of Aesop Cythera Aromatique Room Spray, $73, to freshen the air with a warm and woody blend of geranium, incense and patchouli.
2. No Sweat
To promote a stress-free break, Eve Health has created mini jars of their popular Chill Pills and Morning Person, $16.95 each, to give you better energy levels, instant calming feelings and a healthy stress response.
3. Tea Time
The healthy alternative to your morning coffee, Thea Matcha Powder, 100g, $60, uses 100% pure, organic premium grade green tea powder that is chocka full of antioxidants. It inhibits the collagen breakdown process while slow release caffeine and L-Theanine provides stress relief and focus.
4. Slick Lift
An instant sell out on launch day, Aleph Lift/Lengthen Mascara, $64, is a clean, vegan and sustainably packaged formula with incredible staying power. It's the first black natural mascara to be free from toxic carbon and microplastic without compromising on performance.
5. Neon Lights
Glasshouse has collaborated with Australian artist Sarah Fordham to create a vibrant limited edition duo that encapsulates summer into a jar. Tart and sweet cherries are laced through notes of raspberry cupcakes and marzipan in Pretty in Pink, while Pool Party combines floral notes of peony and orchid with zesty grapefruit. $59.99 each.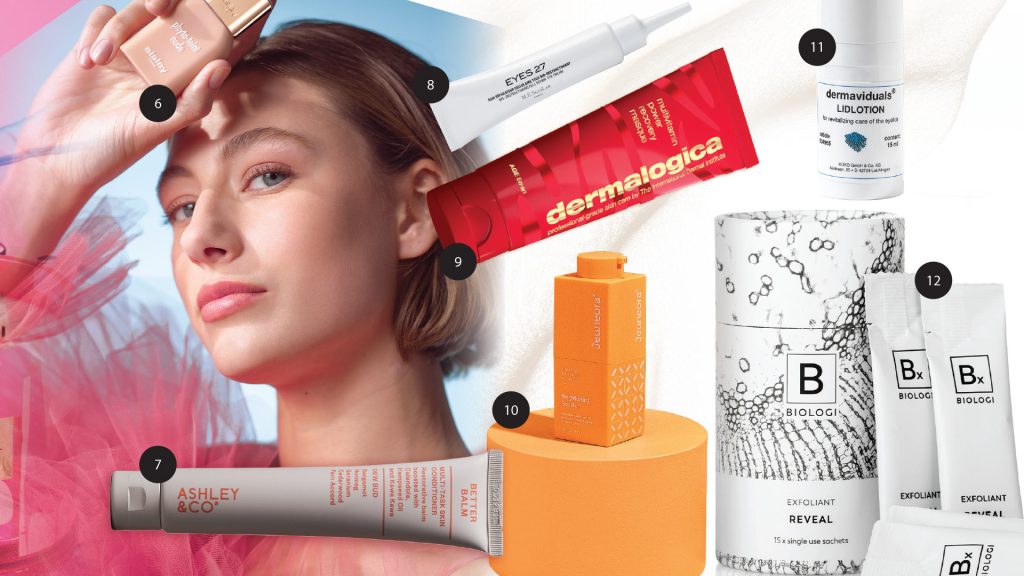 6. Delicate Radiance
Sheer, airy and featherlight, Sisley Phyto Teint Nude Water Infused Second Skin Foundation, $135, enhances the complexion with undetectable coverage for an ultra-natural and super fresh satin nude finish.
7. The Staple
Ashley & Co Better Balm, $30, is a multi-tasking skin conditioning balm that smells like budding flowers in the morning. The whipped concoction of sweet almond oil, beeswax, calendula, hempseed oil and kawa kawa soothes and softens the skin.
8. Cool Eyes
Awaken stressed and sensitive eyes with the energising Cosmetics 27 Eyes 27 Bio-Restructuring Cell Repair Eye Cream, $145. Black coffee, white tea, kombucha extract treats fatigue and puffiness while bisabool and lemon balm works to soothe and calm fragile skin.
9. Restoring Remedy
A powerhouse of vitamins A, C, E and linoleic acid, Dermalogica MultiVitamin Power Recovery Masque, $112, gets a bold makeover to celebrate the year of the tiger.
10. Double Action
Vitamin C is served two ways in the new Jeuneora Brightening Booster, $55 – 20% stabilised vitamin C and kakadu plum extract is combined to target dark spots and fight against free radicals while the hydrolysed hyaluronic acid plumps up fine lines.
11. Sweet Relief
For those who suffer with dry eyes, Dermaviduals Lidlotion, $42, is enriched with phosphatidylcholine, hyaluronic acid and vitamins to alleviate burning sensations, eye redness and light sensitivity.
12. Glow & Go
Biologi Reveal Exfoliant, $62, is the latest addition to their phyto-active skincare line. Consisting of only kakadu plum and rice powder, this two-ingredient product effectively polishes and brightens the skin safely while strengthening the skin and reducing redness.