The Australian indie-pop singer songwriter, Amy Shark, is part of the generation that has been uploading their musical dreams to the internet. However, this isn't an overnight success story, it's a story of a Gold Coast girl who has worked hard to find her sound through the noise, established firsts and stayed humble in her journey of catapulting her name into the music charts. You've likely heard one of soft and spirited songs such as "Adore" or "I Said Hi" that have been streamed over 10 million times on Spotify.
Shark is on the rise and after being named the first ever Australian Apple Music Up Next Artist, she has graced the wide-reaching stages of The Tonight Show Starring Jimmy Fallon and The Late Late Night Show with James Corden. Her last New Zealand tour was sold out, but she will be visiting us again in September during her tour for her recently released debut album, Love Monster.
We met up with the songstress to discuss sharks, her love for New Zealand and how she stays authentic in the sea of opinions.
How did the stage name Amy Shark come about? Is it from a particular affinity for sharks?
Yes, I love sharks. Since I watched Jaws at a really young age, it actually scared the hell out of me so it was a really weird, twisted addiction to sharks because they really scared me but I was so interested. I guess I just wanted to detach my family name from music so I could be free to write about whatever I wanted to write about. I wrote 'Amy Shark' down and it was really bold and big and I thought it would work.
Was being an musician always the plan for you?
No [laughs]. I always wanted to do acting, I was really big with theatre and I joined a few drama schools. I fell into music because I used to hang around people who were all obsessed with different bands. My parents were into some really cool music and my grandparents wanted my brother and I to learn an instrument. I really fought it because I was like 'I'm too busy, I want to be with my friends after school, I don't want to be learning a stupid instrument.' And then my brother came home with an electric guitar and I was really jealous. My mum was like 'Look, you're gonna have to do the lessons if you want a guitar.' So I had to call my grandparents and be like 'Yes, I want to do the lessons now.' It started from there and I just had an addiction to playing guitar but never really thought I could sing and never really thought there'd be a career in that
You had been working on music for years prior to your debut single, "Adore" which was a huge hit. What was the process of getting from the start to the current point in your career?
If you start up anything, you're pretty crap at the start and then the more you do it, the better you're going get because it's just practice. I wrote a song called "Spits On Girls", that got a couple of plays on Triple J [Australian radio station], which is a big deal at home. And got my confidence up a bit. I didn't know my style for so many years. I was flirting with folk [music] and people tell you, you need to be this and you need to be that, and it took me a while to understand that I don't need to listen to anyone else. Just try to work out what music you want to create. So "Spits On Girls" had some beats and some synth in it and then I wrote a song called "Golden Fleece", and that won the Queens Day Music Award, which was huge for me. That night was bigger than the ARIAs for me because it was the first time I got recognition like 'Oh my god, I'm not completely sh*t'. It couldn't have come at a more crucial time. If I hadn't won that award, I wouldn't have written "Adore" because I would have just been so flat. I guess I just got confident with my song writing and knowing the balance of beats, synth, guitar and pop.
Your album "Love Monster" was released on the 13th of July. Which track were you the most excited to share with your audience?
There is a song called "Leave Us Alone" which is one of my absolute favourites. I love all of my songs, but you know when it wasn't supposed to be such a banger and it just turned out so great. There's also a song called "I'm A Liar" which definitely won't be a radio song, but it's just one of those that I'm really impressed with how it turned out.
What's the weirdest thing that's ever happened to you while working on music?
A really weird thing that is going to be hard to explain, but I'm going to try to explain anyways. I did three songs with three different producers on this album, other than Dann Hume who did the majority. I did a song called "All Loved Up" with Jack Antonoff and in the song I say something about New York, which is where he is from and I didn't do that for that reason. And then I worked with Joel Little, who was in a band called Goodnight Nurse and he has a song that goes "Midnight and I'm dancing with the devil" and in the song that we wrote it had the word devil in it and I didn't mean to do that. And then I wrote a song with Mark Hoppus, and I have the word 'sky' in it which is his wife's name like 'look at us under this beautiful sky' or something like that and I was like 'Wow, all these things connect me to these producers and I didn't even mean to do it!'
In the past year you've performed on the Tonight Show Starring Jimmy Fallon and The Late Late Night Show with James Corden. Has there been a moment that you've felt that everything was really surreal?
Yes. Everyday. Those night shows are intense because you sit in the green room and it's hard to understand what you're about to do because the reach that those shows have are like 'Oh my God'. I remember watching those shows growing up and thinking only really, really big stars do those shows. It's intense and any time I go to play a big festival and there's heaps of people, it's overwhelming.
You will be coming back to New Zealand in mid-September on your headlining tour. Your EP 'Night Thinker' reached number 1 on the New Zealand charts, so we obviously love you. What do you love about New Zealand?
Everything. Absolutely everything. New Zealanders get me and I've had family that have moved over here and lived here so I've been coming here since I was a kid. I actually married a Kiwi as well so it just honestly feels like a second home to me. A lot of the time I'll be talking and I'll just start dropping so much Kiwi lingo. I was somewhere the other day and talking and said "Yeah, I don't know what happened there" [in a New Zealand accent] and they were like "Woah, are you from New Zealand?" and I was like "No, I'm just around them so much that I just drop into the accent every now and then." I love it here.
After Auckland you'll be heading straight to the USA and Canada. What parts of touring are you most and least enthusiastic about?
It's a bit of a grind. You never really stop moving when you're on tour. It took awhile for me to enjoy it because I was building my tour team and that takes a while. You're with these people 24/7, so you need to like each other. So, I went through a few tour parties where I was just not happy. I can take my band from home with me now and tour, which is great because I didn't really have the money to do that at the start so I had to have a band in America to travel with me, who I loved actually. Now I can take my band and I found a team that I really love and it's just a lot more fun. We'll stop and play basketball or find a gaming room where we'll all have beers and play pinball. It's a lot more fun now.
So you mentioned listening to music a lot, what are some artists you're really enjoying right now?
I really like Post Malone, I think he's incredible. Let me have a look at what I've just downloaded [scrolls through phone]. I've been listening to the new Florence + The Machine. There's a song on the Thirteen Reasons Why soundtrack by Majical Cloudz that's called 'Downtown' and I've listened to that 37 times. War On Drugs, Gang of Youths, the new Kanye, not every song but, you know, whatever. I listen to a lot of Amy Winehouse and Alanis Morisette and a lot of old school rap by Lauryn Hill. A pretty wide range of stuff.
How does it feel to have other artists cover and remix your music?
It's awesome! It's incredible to think that I have a song big enough for that to happen. It's like a dream. I love hearing covers, remixes and all sorts of stuff.
What do you hope your listeners get out of hearing your music?
I hope they get what I got, just that feeling of connection. You just listen to a song and you're like 'That is so about my life' and there's beats that drop and just make you want to move. I definitely want them to feel enough that they want to listen to it again.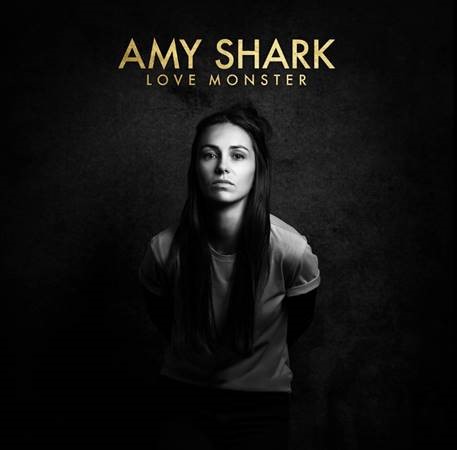 Switching gears a bit, the #MeToo movement swept through the entertainment industry last year and a lot was revealed about experiences of women. How has your experience working in the music industry been so far?
I actually haven't had any really bad experiences. I know that that's not the case for everyone, which is horrific. At the start, when I used to play at pubs and clubs, it was horrible because that's just the way the world is unfortunately. Being a girl, getting up and playing guitar, guys always feel like you need their advice. For so many years there was 'You need to do this, you need to do that' or 'Play this or play that', or 'Wear this'. And to be honest, it just made me a lot stronger, but I'm built like that, I would always fight back. It gave me the strength to get through all the crap and the decisions I have to make.
How do you stay authentic when everyone's telling you what to do?
Oh man, that's a good question. Kids ask me that all the time. I just remember so well when I was 18 or 19 and I had people telling me 'You need to get to the chorus sooner' or 'You're not pop enough' or 'You need to look pretty'. It just takes time to cement yourself in your own skin and be like 'This is who I am'. I am so comfortable like this and that's why I'm writing good stuff. You just need to block it all out and the key is firstly to understand if you want to do it for the right reasons, not for f*cking Instagram followers or money. Just do it because you love it. The second thing is just work out who you are and be okay with it. It's hard, especially when you get to my level, with five managers and label people everywhere, agents that tell you so much stuff. You just have to filter through and take the good bits and leave the crap bits. It's hard to navigate through that but you just need to be strong.
That's really sound advice. Is there any advice that you'd give to aspiring singers and songwriters?
I'd just go back to the advice to do it for the right reasons. It's tough, everyone is a musician and everyone is trying. There's a lot of talent out there. People can do it from their bedrooms now. The good thing is, you've got all these streaming platforms where you can be heard a lot easier now. But the ones who last will be the ones that purely do it because they have an honest passion for it and not just because they think it's a quick way to make money or be famous. It's so not like that, you'll just get chewed up and spat out. You need to do it for the right reasons.