I Scream, You Scream
Wahiki Creamery's latest ice cream range offers a fresh take on some Kiwi classics in a delectable variety of low-sugar, vegan, and coeliac-approved flavours. The range includes three new inclusion-based flavours, which promise an extra layer of texture and complexity to your ice cream fix. Their new version of Hokey Pokey is the first of its kind in New Zealand, offering a keto-friendly option with no added sugar, while the Coffee Chocolate Crunch is made with real decaffeinated coffee, leaving a lingering coffee flavour in your mouth with the moreish addition of pieces of chocolate chunk. Last but not least, the match made in heaven that is strawberry and chocolate brings a fresh and delicately tangy strawberry flavour finished with lightly sweetened shards of chocolate. Not only is Wahiki Creamery's ice cream dairy-free and gluten-free to cater to a wide variety of dietary requirements, but it is also the lowest-calorie frozen dessert on the block. What's not to like?
Gathering for Food Security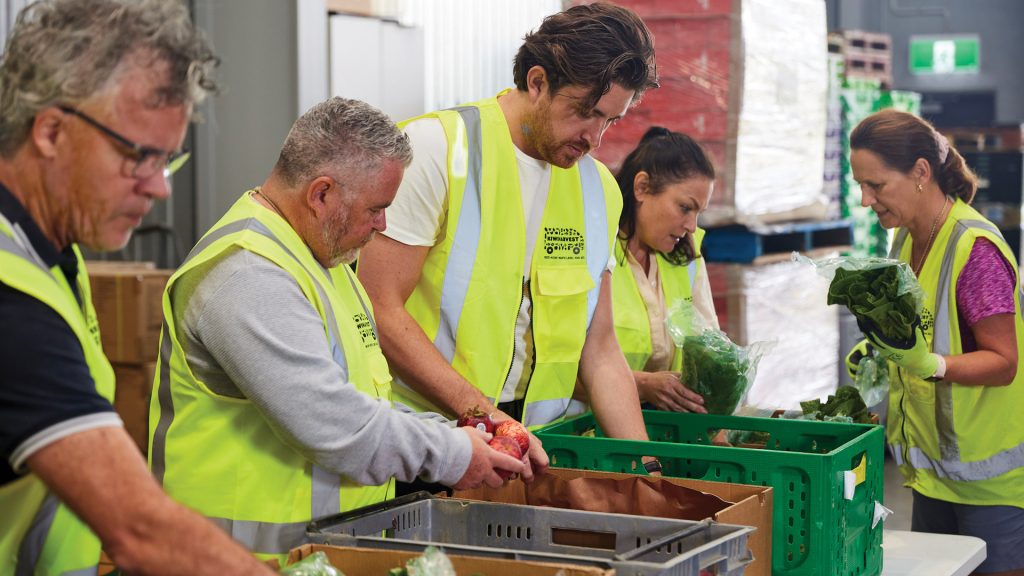 Some of our most celebrated Kiwi chefs, including Peter Gordon and Michael Meredith, have united under the KiwiHarvest banner to combat food insecurity and waste in Aotearoa. KiwiHarvest was established in 2012 by Deborah Manning to address these issues by rescuing surplus food from donors and redistributing it to over 240 recipient charities across its five nationwide branches. The KiwiHarvest Collective, which includes other new recruits Brent Martin, Kylee Newton, and Alfie Ingham, aims to raise awareness of and find solutions to these issues by nurturing a community of like-minded people. "Although we have plenty of kai in Aotearoa, many people are still going hungry," explains Peter who joined KiwiHarvest as its very first ambassador in 2021. "Helping KiwiHarvest show this was why I came onboard, but I realised that I needed support spreading the message… with our combined voices I believe we can reach a much wider audience and get food where it needs to more easily."
Your Favourite Caffeine Fix in Colour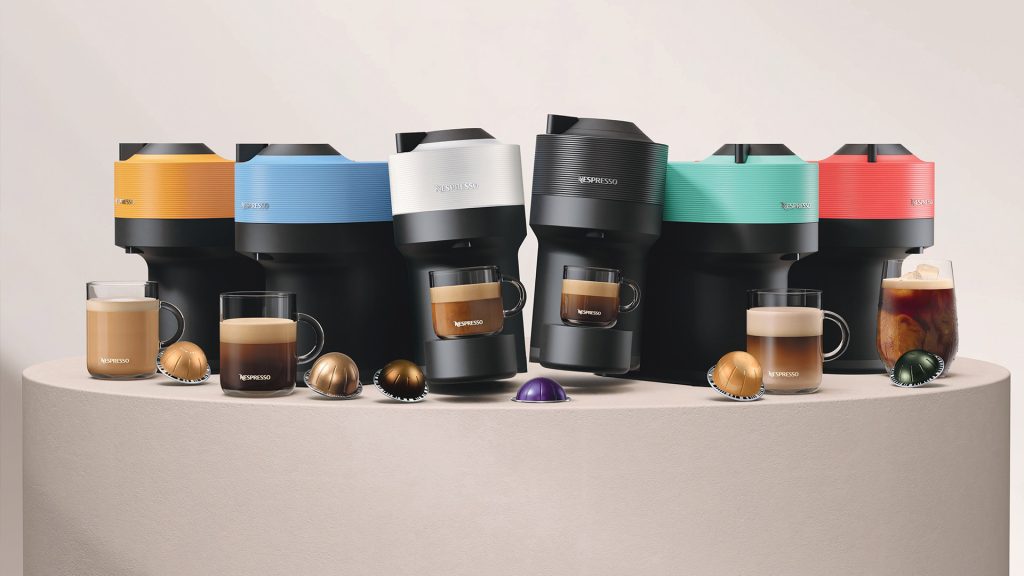 Nespresso has launched a new innovation in their Vertuo range and a slick, minimalist reminder no less, that often the best things in life come in small packages. With over 20 sustainably sourced roast and ground coffee blends to choose from, Vertuo Pop is capable of crafting an impressive array of coffee styles with a single capsule at the touch of a button. This sorcery is, in fact, the Vertuo Pop utilising intelligent Centrifusion technology to analyse the code on every capsule and adjust brewing parameters accordingly. The compact beauty also features Wi-Fi and Bluetooth connectivity, which can be paired with the Nespresso App for a seamless coffee experience. Available in six colourways, including Spicy Red, Mango Yellow, and Pacific Blue, Vertuo Pop is not only Nespresso's smallest but most accessible Vertuo machine to date, retailing at $269. Alongside making quite the statement by going petite, the machine is also sustainable at heart, made with recycled materials, offering low energy consumption and whose capsules are infinitely recyclable through Nespresso New Zealand's recycling programme.