Furbo for Furry Friends
The fluffy members of our family are sometimes left to themselves for much longer than we intend. With Furbo, your pets will no longer be left alone. The 1080p Full HD camera with night vision capabilities allows you to keep an eye on them during the day and, combined with the two way audio, you can video call your pet.
Another built in function is the barking alert to sense any distress from your pets during the day. Letting your furry friends know that you are present through voice calling can soothe a lot of the stress they experience. Perhaps the most exciting aspect of the Furbo is the treat tossing system. The device stores more than 100 pieces of treats for a spirited game of digital fetch, training or just to treat them for good behaviour. Leave your pets at home knowing that you can reach them at any time.
Functionality Plus
Outdoor louvres are a great way to get the most out of the New Zealand weather all year round. Their functionality and an extensive list of capabilities mean that these kinds of technology are becoming a popular choice for homeowners and renovators.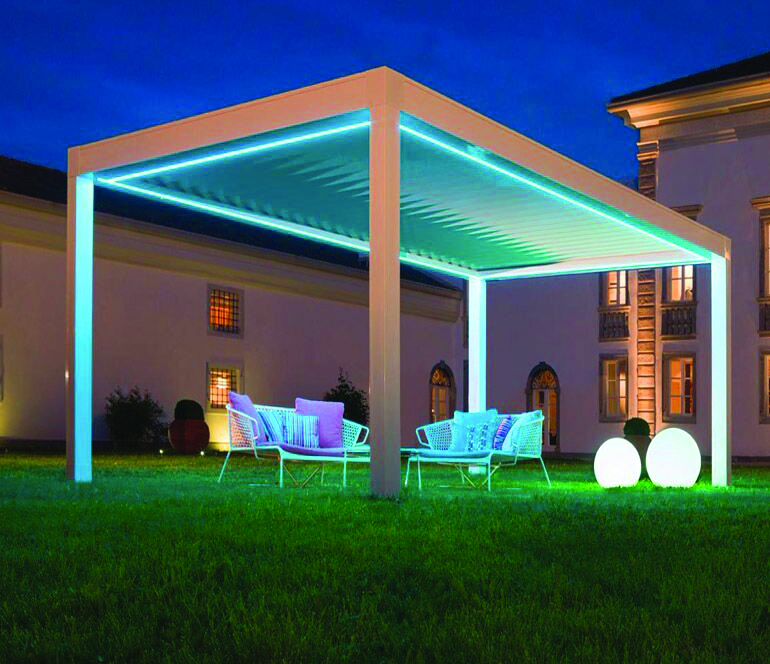 For those looking to get the most out of their outdoor entertainment areas, there is a range of reasons you should be choosing outdoor louvres. The ability to open the louvres to maximise airflow makes it the perfect place for an outdoor kitchen, while Extruded Aluminium used in the louvres can be a great reflector or trapper of heat, making for ideal insulation during any season. Louvres also allows you to control the amount of light coming in, perfect for when you need a little more shade during those hot summer days. With the ability to be used any time of year for nearly every type of purpose, outdoor louvres can cater to any situation you require.
Apollo NZ have a great range of outdoor louvres systemsto suit your house. Visit apollonz.org for more information.
Pillar Plot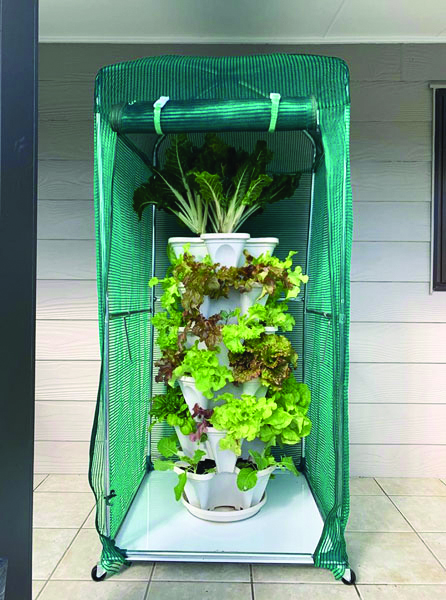 Let's face it, time and space are rarities these days. Hobbies and yearnings are left as idealisms jumbled at the back of our minds or sitting on a Pinterest board. For those who want to give their green thumbs a go, GroTowers are a superb starting point. The revolving towers are a spatially efficient choice for apartments and an elegant solution if your garden is already filled up. Taking up only 80x80cm of space, the interlocking segments give you flexibility when it comes to choosing how much you want to vertically grow.
When you feel the need to move the tower around, the locking wheels will accommodate that, while supporting arms provide extra stability. If your tower is outdoors, you can add Hothouse and Shadehouse covers to keep pests out and warmth in. Takes only 20 minutes to assemble the tower for a lifetime of growing what your heart desires.