Last time, I promised to share some of what I have learnt from my experience investing in more than two dozen properties to date.
Why property investing you might ask? I admit, it's quite a change from where I started but as you might have been able to tell by now I don't really do things by halves and I seem to have a flair for the unconventional. How many people do you know that have entrusted their future to a simple Google search?!
Admittedly there were a number of factors that drew me to property investing, including the flexibility and freedom it gave me. Not only financial freedom but I could fit it around my busy schedule being a mum, which provided me precious time to spend with my kids. A priceless benefit and a big driving factor for me personally. And let's not forget the Actuary in me, screaming to be let out. I might not have been planning to go back to work as an Actuary (as I said last time, in reality it turned out to be a pretty boring job) but at the end of the day I was still good at calculating risk.
[shortcode id="33529″]
Although it's not just risk you need to factor into your property investment strategy. The number one piece of advice I have for building your strategy is to see where you sit on the scale between equity (either cash in the bank or from an existing property) and income. You need both to succeed and it becomes a balancing act between these two.
So, the first step is to assess where you sit on the scale.
If you have a good amount of equity, but not a lot of income, you need to buy a decent rental property so you can generate more income. Forget the Milford's and Takapuna's of the world in this scenario. Here, you want to follow the Village People and go West (although South Auckland would be equally good).
If you are at the other end of the scale, with a good income but not a lot of equity, you need to buy a property in an area with good property growth. This is where Milford or Takapuna becomes a good option (both high-growth Auckland suburbs).
Basically, it becomes a sliding scale between income and equity. You need to accumulate assets in the area you are trying to strengthen to try and balance out your position.
So that's exactly what I did. As I mentioned earlier in my story, I bought my first property in Pakuranga with the help of my parents and within a year I had my second property – this time in central Auckland.
I built up a significant portfolio of properties by myself, but it got to the point when I needed to enlist the help of a professional to help me smash through the glass ceiling I seemed to have reached. Someone who really knew what to do, how to manage my mortgages to my advantage and shape my future strategy.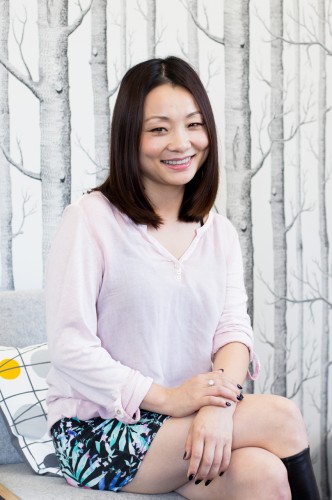 Enter John Bolton (JB), head of Squirrel. But more on that next time.
Joanne Chen is a business development manager at Squirrel Mortgages. Visit squirrel.co.nz.