You Won't Believe How Quick & Easy This Chicken Pie Recipe Is
Sometimes a great meal doesn't need to be a whole lot of hard work. Here's a perfect example. A fantastic tasting chicken pie that will feed a hungry family and even make lunch the next day. Easy and tasty!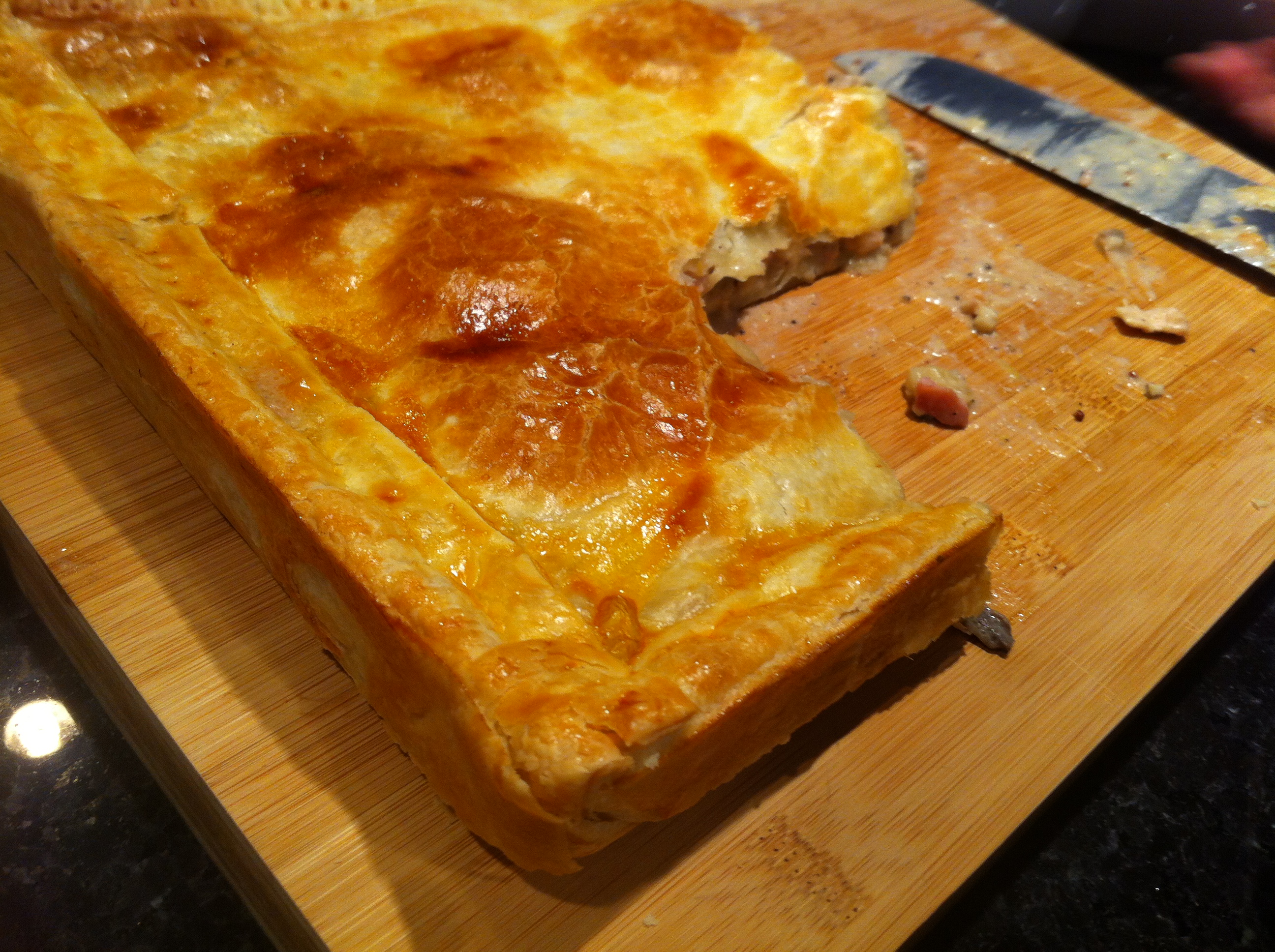 Ingredients:
750g boneless chicken thighs cut into small cubes
150g ham cut into small chunks
4 sheets of store bought flaky pastry (I've used the 40% less fat one)
1 cup milk or 1/2 cup cream
2 tbsp butter
1 large leek white part only, washed and sliced
1 onion
1 clove garlic chopped
300g button mushrooms, cut into pieces
½ tsp each chopped fresh thyme leaves
1 cup chicken stock
3 tbsp flour
Salt and ground black pepper
Method:
Melt butter in a large pot and cook leeks, onions and  garlic over a gentle heat for about 10 minutes, until softened but not brown. Add chicken and cook for 5 minutes, add ham and mushroom and cook for 2 minutes. Add flour to the mixture. Finally add the milk or cream. Season generously. Cool the mixture.
Using a pie dish or a rectangle cake tray lay a sheet of pastry at the bottom, spoon the mixture into this, cover it with another sheet and seal the sides and edges. Brush with egg or milk. Bake at 200°C for 20 minutes, then reduce heat to 180ºC and cook 20-25 minutes until golden.