Watercolour World
New Zealand-based designer, Emma Hayes has made quite the mark in the realm of textile design since establishing her namesake business in 2010 and releasing her first collection in 2011 with a vision to create beautiful textiles for beautiful spaces. Her sophisticated chiaroscuro-laden designs of watercolour and ink mark-making and drawings offer striking, yet whimsical textures that echo and express an inherent connection with the natural world while imbuing suggested movement across her fine fabrics, wallpapers, artwork and custom pieces, alongside other products for the home. These exquisite celebrations of texture are further enhanced in the pairing of specialty finishes on artisan papers such as pearl and metallic textures.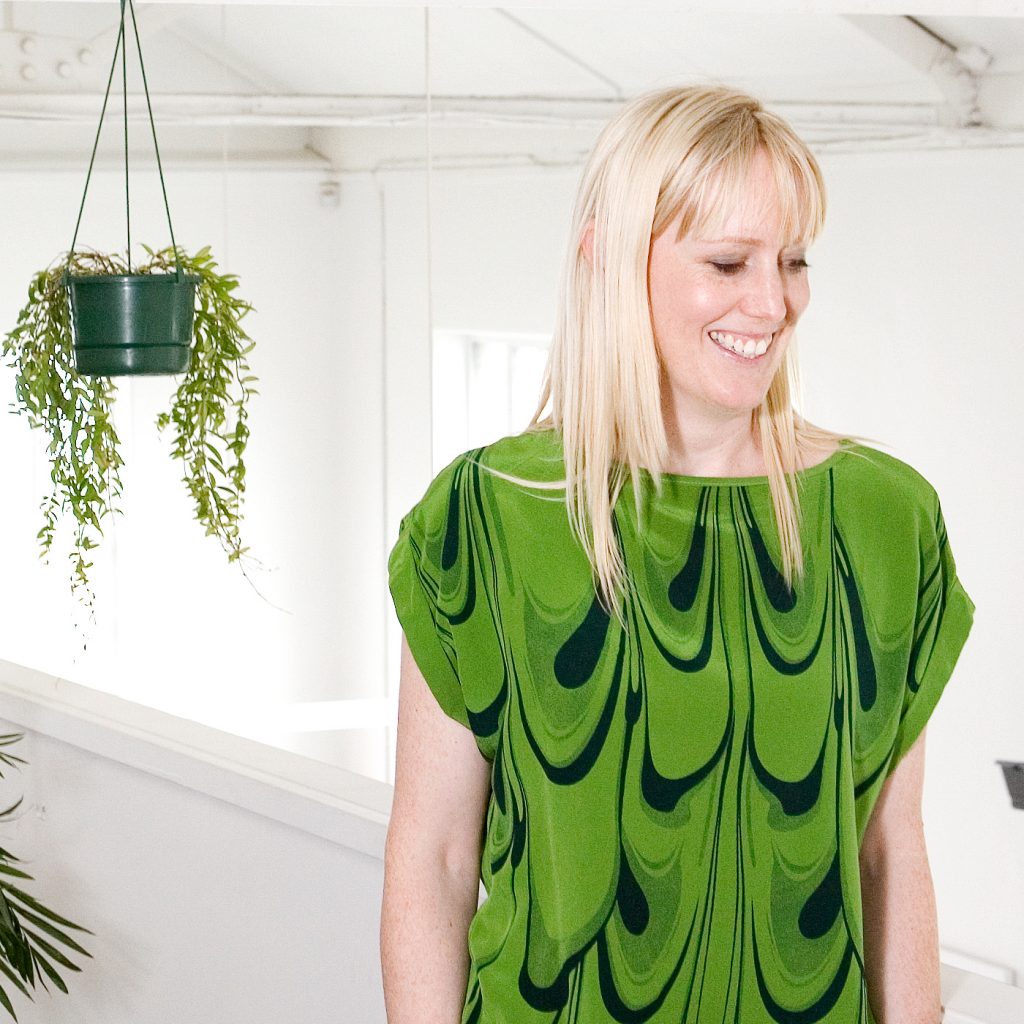 The textile design studio's most recent collection of mural wallpaper continues to explore the concept of the wall as canvas while taking inspiration from the natural environment. Perhaps reflective of these most trying of times, the gentle, gestural patterning of Hayes' work explores the idea of quiet decoration supporting calm, tranquil spaces. Certainly, the rich teal hues and soft, dusky pastel washes, in particular, of Songbird repeating horizontally in mural format are a testament to how isolation might serve to embolden the creative spirit – inspired by the unique native birds of New Zealand, which have evolved in seclusion for millions of years.
On the brink of what will hopefully be a more positive New Year for all, M2woman caught up with Emma to find out how her creative journey has been going, her greatest inspirations and her best advice.
What drew you to textile design as a profession and what did your creative journey look like?
I originally trained in graphic design and worked in design in New Zealand and the UK, but have always loved textiles, painting, mark-making and working with the tactile nature of different surfaces. Time working in the fashion world, initially designing textiles, and then working across the sales and marketing areas of a fashion brand gave me hands-on experience in this medium. After some time, I was ready for a change of pace from the fashion calendar and I wanted to work on projects that had more longevity. With a lack of pieces to buy for my own home at that time, the interior world seemed like a natural progression.
What are the best things about your job? 
The people I've met, the things I've learnt, and that I've been able to do what I love and integrate my business with life, especially around being a mum.
Where do you draw your inspiration for your collections and new patterns? How do you decide what colour-ways to do? 
There are always new things I am wanting to explore. With our wallpapers I see the wall as a canvas where I am able to explore ideas of scale, colour and movement. Nature has always been a huge inspiration and in particular, New Zealand, surrounded by water, with its openness and richness of colour. I think about how colour will work in an interior, what it would be like to live or work with, and what feelings it would convey. 
What does your creative process look like?
I think, as the collections progress, the starting point for a design evolves out of what has come before. There are plenty of sketches, then paintings or drawings before these are formalised into a finished piece of work.
What is your personal favourite pattern from your collections?
Desertscape in green from our LA Colorscapes series. I love the subtle transitions of colour and this paper has a subtle pearl finish, which conveys a gentle tactile experience.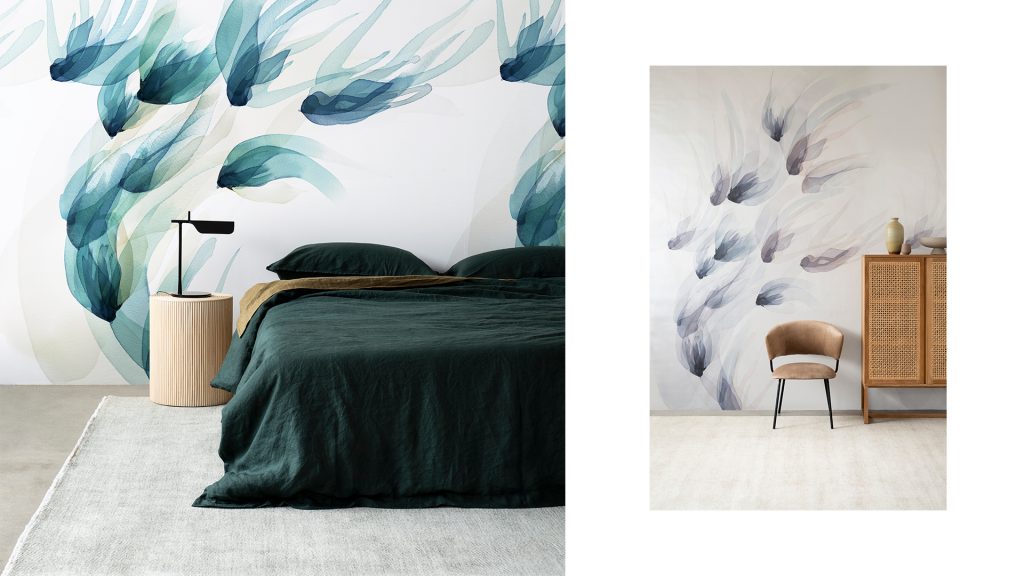 Tell us about your favourite project to date?
I relished the opportunity to work with Walnut Wallpaper in Los Angeles on our LA Colorscapes series. A collection of mural designs created in response to the light and colours of LA and its scenic surrounds. 
I visited the Walnut team at the end of a Californian summer. I was struck by the expanses of blue vistas that blended into perfect gradients of colour at sunset. It struck me that these colour gradients were everywhere – gradients of the blues of the sea to the blues of the sky; honey sands to powder blue skies; desert tones to sunset hues. I was also conscious that what separates New Zealand and LA is the Pacific Ocean. We are on one side, and Walnut, the other. Water has been an ongoing fascination for me in my work, and I liked the idea of representing this in some way… an endless repeat pattern of waves and ocean white caps. In the Colorscapes about the sea, the brushstrokes evoke waves and white caps. In Sandscape and Desertscape, they start to represent haze or a mirage of colour.
How do you want people to feel when in the presence of your work?
I hope that the designs bring joy to those who experience them. Wallpaper can immediately transform a space and I want to make pieces that create calm, beautiful spaces that make people feel good, which seems so important after the shift of this year.
What does a typical day look like for you? Do you have a routine or do you work in a more ad hoc way?
Ideas come at all sorts of times and I have lots of notes and drawings in different places, however that said, I am structured and have routine in my work time. I usually do the school run, then head straight into the studio where we have a morning meeting before launching into the day. I have become more disciplined at structuring my week to ensure time is set aside for the creative and other areas of the business. Managing distractions is an ongoing work in progress.
What was your biggest fear when going out and starting your own design company?
I'm not sure there was fear but I definitely felt anxious. At the end of the day, you just need to "do" and learn from the doing. 
What have been your greatest challenges so far in business?
Time and managing the 10,000 distractions that can crop up in a business day.
What has had the greatest influence on your work and why?
The business would not be a business without those that purchase my work. So I am forever grateful for this. 
What words do you live by? 
Don't sweat the small stuff.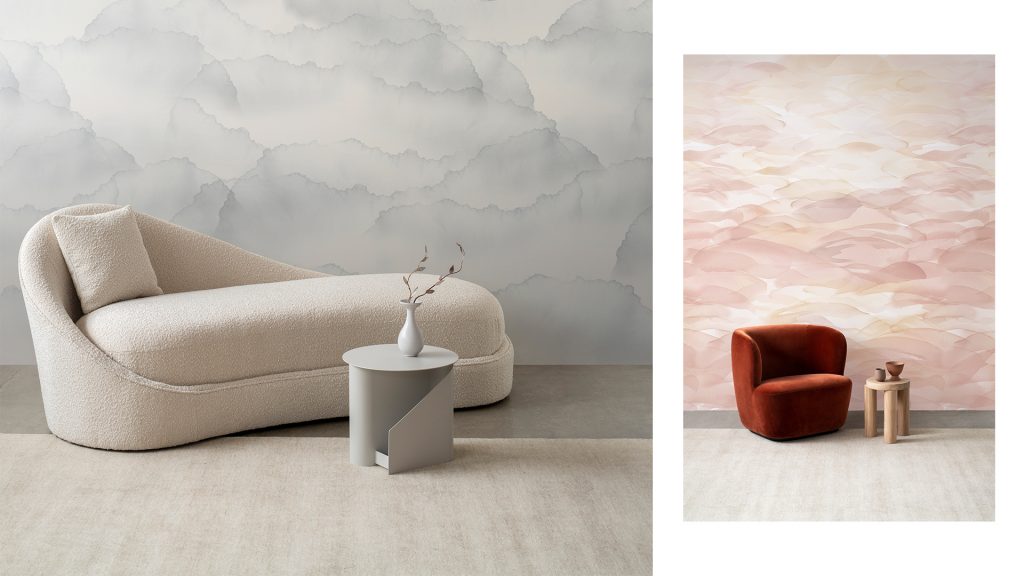 Has motherhood influenced your work?
I think that one of the reasons I gravitate to gentle patterns is that home life can be very rambunctious with little boys. So creating pieces that will bring calm and restfulness to a room is a counter to that. My Cloud print is one of the first designs I created after having children and was definitely inspired by a desire for sleep!
What advice would you give to new mothers who want to start a business, but aren't sure how to juggle a new venture with parenthood? 
I think that you have to look at the positives; it may not always be easy, yet you have the ability to create a work schedule that works around your family rather than the other way around.
If you could go back and tell yourself one thing before beginning your career what would it be? 
Be confident and back yourself.
What advice do you have for those wanting to start their own business in textile or general design?
Don't limit your horizons.
What would you like to see in the future of Emma Hayes? Where will you be this time next year?
We have an exciting project in the pipeline in a new medium, which I can't wait to reveal this New Year.
If you could describe the Emma Hayes brand in three words, what would they be?  
Beautiful quiet decoration.
Name one thing that makes you feel like your true self? 
Being in the studio with paint on my hands.
You'll also like: